Wholehearted business mastermind SEPTEMBER 18
Running an online business can be tricky…
You need to have a clear idea of what you do…and a clear idea of how to turn that into something that makes money!
It can be lonely and uncertain, confusing and difficult…
but it can also be the most amazing thing you'll ever do
I've been where you are now
When I started running my online health coaching business I felt like I was going round in circles. I couldn't pin point my 'niche', I struggled to make sense of all the different moving parts that makes a business successful and most of all I felt lonely and alone.
It took me years to figure out strategies and systems that actually worked for me, my own zone of genius and my energy levels.
Now I run a very successful business from home (and fancy coffee shops!) around my role as a Mum that enables me to help women and have an impact on the world, but also live a life that feels good.
I want the same for you!
What is the wholehearted business mastermind?
The Wholehearted Business Mastermind is a 5 month intensive mentoring and training programme designed to up level your business, save you months of time, and ultimately get you towards your next goal whether that's consistent £3k months, getting your first 3 clients or creating your first course.
It will provide some structure and a 'container' to keep you focused and on track. Plus you'll meet a bunch of other awesome women too!
The next round starts in March 2019
Who's it for?
Women who run an online business such as:
Health and Wellbeing Coaches
Life Coaches and Healers
Bloggers looking to monetize what they do
What's included?
5 months of training and coaching to grow your business
2 group calls a month
A private Facebook Group
Office Hours Calls
A huge range of trainings including: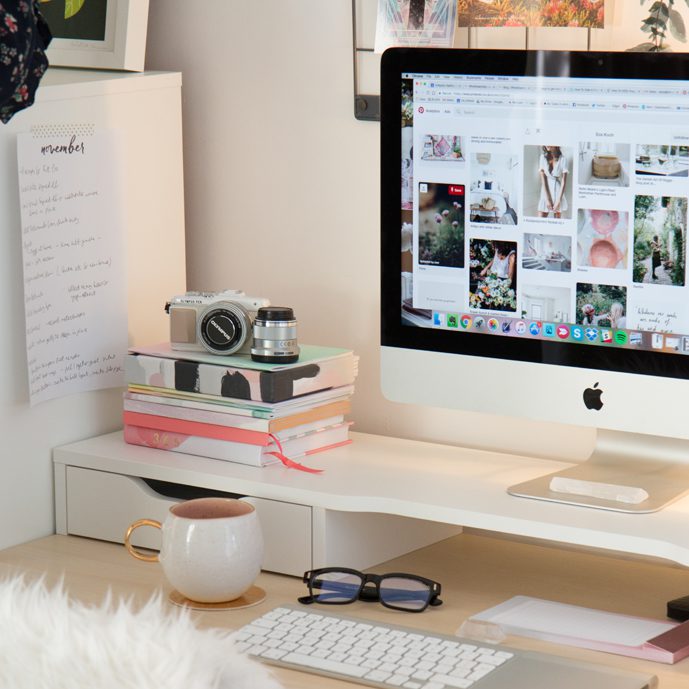 – How to write and design sales pages
– How to create coaching packages
– How to create an online course
– How to leverage Pinterest to increase your website traffic
– How to use Canva to create graphics for your business
– How to set up a funnel to make automated sales
– How to use Facebook Ads without bankrupting yourself
– How to run a successful retreat
– Setting up and managing a Facebook Group that works for your business
– Setting up client contracts
– Payment gateway options
– How to grow your email list
– How to manage your time to get more done
And much, much more!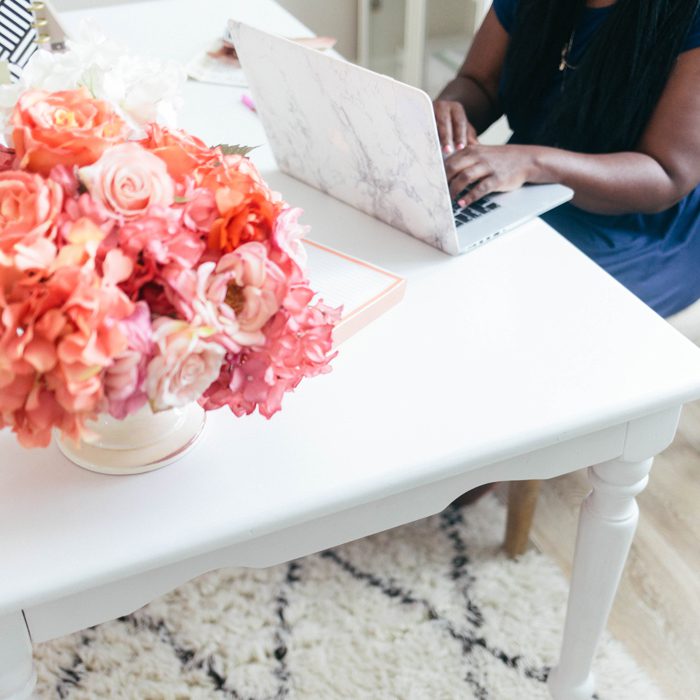 Before the Mastermind there wasn't a business! I'd ended up in a position where I knew I wanted to keep doing something in the online space but had no idea where to begin or how to manage to do it alongside my health and other commitments. I was feeling lost.
The Mastermind provided me the right combination of support, training and accountability. It was lovely to connect to others who's businesses were in a similar position as mine. The training on Pinterest and business foundations really helped me. The one to ones with Laura were incredible for helping me shape the business into something I was both super excited about and felt sustainable.
Now I have a business I feel I can actually sustain!
Laura is an incredibly supportive and generous coach. I'm so pleased I had the opportunity to work with her. She knows what she's talking about and is very supportive.
Ruth Newton
Before starting the mastermind pivoting my business felt like it was a huge task and I wasn't sure where to start. It felt overwhelming and I was worried that I would have to make lots of mistakes along the way.
It is massively helpful to be part of a community and have a group to ask questions, share ideas, check in and get feedback. Group calls and the accountability kept me focused and ensured I was ticking along and growing as opposed to feeling stuck.
Being part of the mastermind I felt focused on my business and the organisation of my business. Making a transition from one business to another didn't feel easy and I have left feeling as though I have a real plan in place and that the process feels achievable. There is no longer a sense of overwhelm. On a day to day basis, I was able to get my ticking over tasks back in place, organise my working week so that it was more productive, feel clear about my opt in's and how they would work and the process of going from idea to actively putting it in place.
Laura kept me focused and I felt a level of accountability that was individual to my pace and my current lifestyle and demands. As a result, I always moved forward, even if the steps were tiny, which some weeks they were but other weeks they were huge. What I found the most useful, is that often the ideas were inside of me but Laura guided and coached me to make them a reality and offered real practical steps of how they could work in business. 
Johanna Garlike
Before I joined the mastermind I felt so frustrated! I knew what I wanted to do but didn't know how to get there. I was procrastinating about the things I knew I should be doing to start my online business. Then when I was doing the things I should, I felt like I was getting nowhere.
Joining the mastermind helped me develop a plan. I now know what I need to do to get where I want to be. It has also helped me get out of my own way. My procrastination had been holding me back. Seeing all the amazing things my fellow Mastermind attendees are doing is inspiration and has spurred me on to get started with my business.
Now I have built my website, started my Instagram account and I am blogging regularly. I have have these tools and a plan to help build my business. I also have all of Laura's amazing Mastermind tutorials to help me out when I get stuck. 
Laura is honest, warm and passionate about what she does. I had been following Laura for a while and those were my online impressions. Laura is exactly the same when you meet and work with her for real :)
Jana Ramos
This is business the Wholehearted way…
My aim with this Mastermind is to get you results, i.e. a significant leap forward in your business, while also giving you lots of simple and straightforward training on a wide range of tools and strategies that actually work. Plus we'll be including lots of strategies on how to balance your life and your wellbeing with running your business too.
Enough of going round in circles not getting anywhere, time to start seeing the results!
Options now available from £125 a month
Get in touch below to arrange a chat to see if the Mastermind might be a good fit for you
Next round starts March 2019 – can't wait that long? Get in touch to find out about my 1-2-1 offerings.
I've been working with Laura for just under 2 years now and it's the best thing I ever did for my business and wellbeing.
I'd never had a coach before and at first it seemed like a big commitment, especially when I didn't really know what to expect or what I was going to gain from the experience, in all honesty without Laura, I don't think I would even have a business right now.
Over this past 2 years, I've done things I never thought possible, written two books, an online course, hosted webinars, started and grown an email list, started a blog and created a website that I'm proud of.
I've also got confidence in my abilities and am well on the way to earning more in my business than in any previous jobs. Considering I've got a 3 year old and a 1 year old that I look after full time, I've made incredible progress.
I'm so grateful that I found Laura, she really does walk the walk. She is incredibly honest, caring and kind and she is living what she teaches, running a successful business in wellbeing whilst genuinely supporting women for better health. Most importantly she is not afraid to be herself, showing up like that is the best inspiration I could ever ask for.
Nicola Salmon
Working with Laura as a business coach has been invaluable for me and my business.
Laura provided me with amazing practical and emotional support during the first few months of setting up my business. It was great to work with someone who have 'been there and done that' and learnt a lot along the way! She helped me understand how to use social media to build my business, focus my activities on things which achieved results and held me accountable – which for someone who so often does more for others but not myself was invaluable! She also helped me find my confidence when I was doubting my abilities to make my business a success and it has been so comforting to just have someone to support me on this first chapter of my entrepreneurial journey.
The resources and skills she was able to share with me have helped me grow my nutrition business and I'm now not only am I following my dreams and doing something I'm passionate about, but it's also starting to pay the bills!
Bethany Cox
Thank you as always for being such a great sounding board and wealth of advice. You always put me on the right path. And your Pinterest advice is genius – I got over 1000 views on one of my blog posts, this stuff works!
Harri Rose
Working with Laura has hands down been the most helpful thing I could have done for getting my business off the ground. Laura is such an enthusiastic coach and so understanding of new business owner struggles. I had been feeling lost and lacking direction on my business journey but speaking with Laura has made me feel positive and focused again. I couldn't recommend her highly enough, she was an absolute pleasure to speak to. If you are feeling stuck with your business, 100% get in touch with Laura!
Harriet Randal
I have found Laura's website and personal advice invaluable for helping me work out how to start my health coaching business.  Her resources are practical and easy to follow, and I look forward to her newsletters with interest.  Her approach is professional, fun and human – a great combination
Mary Nash
I'm just starting my business, is this right for me?
This really depends on what you already have in place, pop me a message and we can have a chat about it :-)
This isn't the right time for me, will you be running this again in the future?
Yes, however the cost will likely increase a little with each round, just so you know! ;-)
Do you offer a payment plan?
Yes I offer a payment plan, contact me using the form above for more details
Is this programme only for health and wellbeing coaches?
This programme would be suitable for anyone running an online based business such as health coaches, life coaches or any other service based business. This programme probably isn't going to be the right fit for someone who's business is mostly offline, i.e. only working with clients in person from your local area for example.
Any other questions? Just pop me a message on the form above!