Hi there, I'm Laura!
I'm a Business Mentor, Designer and Wellbeing Coach who helps women set up and grow a wholehearted online business that enables them to help others, earn money doing something they love and achieve the work / life balance they need for themselves and their families to thrive.
Yep, I'm talking kitchen dance parties, being there to drop your kids off and pick them up from school everyday, working in your pjs, making that Thursday morning yoga class and never dreading a Monday!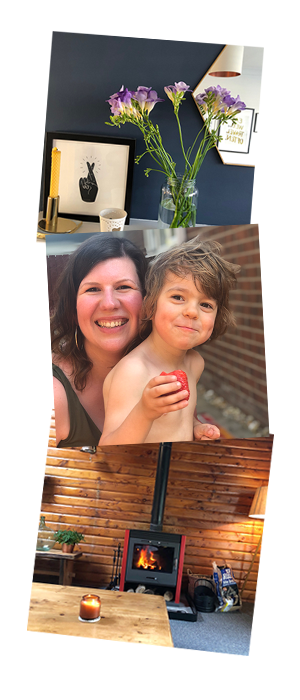 I'm a Mum to 5 year old Finley and baby Freya and I live in Durham in North East England with my partner James. Let me tell you a little more about myself and why I do this work…
Several years ago I decided that I wanted to do life differently. I didn't want to drag myself to a job I hated every day, I didn't want to feel unhealthy and burned out – I actually wanted to create a life for myself where I never dreaded a Monday, one where I had the time to take care of my wellbeing and where myself and my family could thrive. Being able to work in my pjs or a posh coffee shop was a bonus ;-)
This is what I feel it is to be wholehearted – to decide what your version of success looks like – in business, life, relationships and your wellbeing – and to have the courage to go after it.
When I started blogging about my healthy living journey back in 2010, I'd never dreamed that path would lead me to quitting my 9-5, training as a health coach, starting my own business and having an award winning blog.
Starting my business changed my life. It gave me an outlet to feel creatively fulfilled, a way to financially support myself and my family while I could be around for my littles in those precious first few years and of course, a way to help others and have a positive impact on the world. 
Since starting my business as a health coach I've worked with women all over the world via 1-2-1 coaching, online courses, programmes and memberships and in live events and sell out retreats. I've even had two recipe books published. If there's a way to make money online as a coach, I've probably tried it!
Now I use all my experience, expertise and excitement to help other women set up and grow successful online businesses so you can reach your version of success too.
But I'm not one of those shiny bullshit 6 figure get rich coaches. I'm a down to earth Geordie girl from Gateshead who drinks too much coffee and swears too much. I have two kids (one of which is, as I type, 2 months old). I get what it's like to try and grow a business (as well as get the laundry done) in nap times. I don't have a team of staff, there's just me, but I've still managed to create a business where I'm the main breadwinner in our family.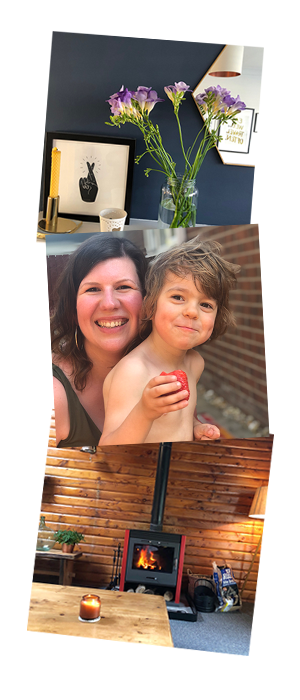 Why choose to work with me?
I've got qualifications in health coaching, CBT, NLP, Reiki, a Masters in Youth and Community work and lots of professional experience setting up socially minded businesses in the charity sector. I also have a bunch of design experience and a degree in Art and Design.
But all that aside, my best skills, experience and knowledge have been gained through setting up and growing my own online coaching business over the last 10 years. I know how things work online. I love my tech and strategy but I also know how it feels to be on this journey of creating your own business – the self doubt and impostor syndrome, the dread when you share that first Instagram post, the sitting on your laptop while the baby sleeps. 
What really lights me up is helping women create not just a business that looks awesome and makes money, but a business that enables them to live the kind of life they want to live, almost like an extension of their own self care. I love being a cheerleader for women who just need someone to tell them how bloody fantastic they are and that yes, you can do it! Because guess what? You can.
Interested in working together?
Check out all my services below!