1:1 Mentoring
Let's grow a coaching business you love
You're a heart centred coach with big dreams for your life and business – having the freedom to to help people and make an amazing income doing work you love…
But you're just not sure how to put the pieces together to make that dream a reality.
Does any of this sound familiar?
You just feel completely overwhelmed by all the things you feel you should be doing in your business, and you aren't sure what is necessary and what isn't.
You're a multi-passionate person who needs to feel creative in order to feel fulfilled. A single offer business isn't going to work for you financially or personally!
Some of the things you've been told you need to do to grow a business just don't feel aligned for you and you worry that not doing them is some kind of mindset block that's keeping you stuck (spoiler alert, it's not always a mindset block!)
You know that sharing what makes you unique makes sense for your business because people want to work with people, not just 'brands' – but you aren't sure how to communicate your uniqueness and really leverage that in your business to help you stand out.
You've got big heart-centred dreams about the work you want to do in the world and the impact you'd like to create but you aren't sure how to make it all happen.
You want to 'scale up' the more passive one-to-many elements of your business such as group programmes, online courses or digital products (or perhaps you need to start creating these from scratch) but you've no idea how to make this happen.
You're booking some 1:1 clients but you aren't making the income you'd like to make and you're still working more hours each week than you'd like to.
Your boundaries with clients and how you show up in your business are pretty non existent and it's slowly sucking all the fun and enjoyment out of it. At it's worst you feel resentment towards your clients because it feels like you're giving and giving without getting enough in return.
You don't have a lot of time to be working on your business or you simply don't want to spend all your time working – but you worry that this will hold you back from success.
You've done so many programmes and courses but nothing has really moved the needle for you. You know you need specific, personalised and high touch support to move your business forward.
If you're nodding along to any of these, I totally understand. This used to be me too.
Let me share my story with you..
I started my online business as a health coach back in 2012 so I've been doing this online coaching thing for a while!
I'm a multi-passionate creative person and I'm also a Mum and the main breadwinner in our family. I need my business to really work for me, and it does!
I've created a fun filled, profitable multi offer business that gives me back the time I need for my own self care and time to be with my family.
Now, I run my business in less than 25 hours a week and make more than I did as a full time project manager.
But it hasn't always been this way. I've struggled with things like getting clients, having boundaries and scaling my business up. I've fought against my own natural way of being and told myself the way I was doing things was 'wrong' because others were doing it a different way.
It wasn't until I reconnected with my own unique version of success that I started to let go of the 'shoulds' and create a business that actually feels aligned and gets results.
Creating and selling multiple online programmes so I have creative aligned offers that work for me and my audience.
Growing my audience without hustling it out on Instagram or Facebook – now I only show up in ways that feel fun and aligned and I no longer beat myself up if I don't post anything for a while.
Enjoying multiple 5 figure months.
Doing all of this while working less than 25 hours a week and bringing up two young kids!
Here's the thing. None of this is about creating a business that looks like anyone else's – including mine. It's about creating a business that works for you and doing it your way, I'm just here to help show you what's possible.
You can create a business that feels aligned with who you are, that honours your values and purpose and helps you create a lifestyle where you and your family can thrive.
Let me show you how.
I've created my 1:1 mentoring programme to help heart led coaches grow a successful online business that helps them achieve their version of success. If you want to grow your income, design a business that honours who you are and that gives you more freedom, this is for you.
Together we'll tune up and up level your business so you can have more fun, more time and more money – all in a way that utilises your multi-passionate, wholehearted nature as a key strength.
I love working with people using a unique mix of business mentoring, strategy, coaching, mindset work and occasionally – a bit of woo! To help you reach your individual life and business goals, hopes and dreams.
Always knowing what your next aligned step in your business should be, and knowing it will bring you closer to achieving your version of success.
Making more money than you ever have before, all while doing something you really enjoy that you know has a positive impact on the people you work with.
Having feel good strategies in place so you know your business is growing even when you aren't actively working – imagine getting PayPal pings while at the park with the kids!
Some of the things we could work on together:
Getting laser clear on your version of success and creating a detailed yet doable plan to achieve it.
Re-structure your business so you can make more money and have more time.
Get detailed support and feedback on every element of your business.
Specific strategic support on everything from social media marketing, launching, copywriting, sales and more.
Getting better boundaries in place to support your wellbeing
Create and launch a signature programme or offer, or get support to create your signature method.
Refresh your business plan and business model so it's focused on helping you achieve your own version of success.
Be supported to do the mindset work needed when you're ready to uplevel.
Bespoke support and advice around creating scalable digital offers and courses
What my clients have to say…
Working with Laura has helped me so much! She's helped me to get clear on my business goals and strategy, map out my customer journey, get clear on my offerings, get clear and inspired about my content marketing, maintain a positive mindset and so much more. Having Laura's support has been a game changer. I loved the combination of 1:1 support and Voxer support. Plus Laura's library of golden trainings which I have referred to often!
With Laura's support I've created my power hour offerings and new booking system and customer journey. I've had 9 bookings in my first launch!
I've had 10 discovery call bookings as a result of a newsletter that Laura helped me to feel confident to write.
I've created a new offering in my business that I'm just about to soft launch. Laura helped me with this and helped me with the copy.
I feel more confident and clear with my marketing as a result of Laura's belief in me, creative ideas and ongoing support and cheerleading!
Vicki Pavitt – Love and Dating Coach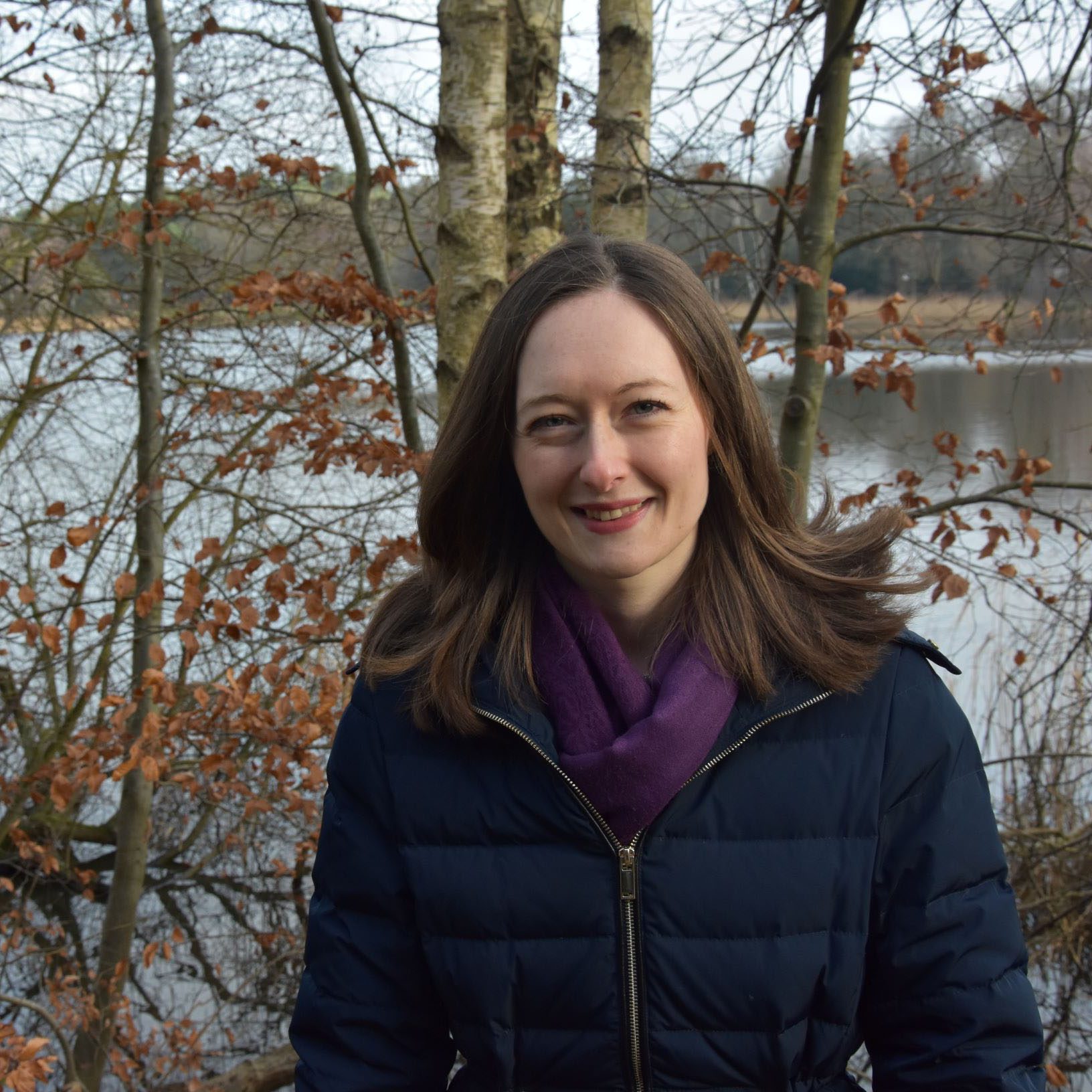 Working with Laura 1:1 made such a difference in my business. When I came to Laura I was maxed out with 1:1 clients, regularly working long days at least 6 days a week and recently found out we were having a baby. I had no idea how I was going to run my business and be a mum as I knew the way I was running my business was not sustainable even without having a baby. 
Laura helped me find ways to make things so much easier. From updating my online courses and running live rounds so I felt I could really help my clients create the impact they desired whilst also letting it be so much fun as well as giving my business a cash injection. It helped me so much during pregnancy, but since then it has really helped me so much more.
Having a baby, and being in and out of hospital with him for the first 6 months, I am so grateful for what Laura taught me that enabled me to make money whilst being there for my son. I now run my business, it doesn't run me!
Unlike other programmes which really felt like a one size fits all, Laura's mix of strategy and woo has enabled me to know how to create a business that feels good for ME! She is so knowledgeable in so many areas of business and I have learned way more than I expected. And I loved that it was all so personalised.
Chloe Prince – Food Freedom Coach
Laura has been an incredible support. She is an absolute pleasure to work with, so supporting and helpful to another level. Laura is so approachable and is always willing to advise and guide her clients. She is extremely knowledgeable about business building and brilliant at explaining things (I really needed this being a technophobe).
Laura asks great questions and really got me thinking about exactly who I wanted my audience to be and helped make my final proposition really strong. I found it so useful (in my crazy busy life) to be held accountable to certain deadlines (I chose this) – Laura's input really kept the process moving forwards well.
Working with Laura has been an absolute delight, she's added so much value to me and my business. Laura is kind, down to earth and so approachable. She has always made me feel like I can ask her anything. Laura is truly superb at what she does – she's proactive, wonderfully creative and knowledgeable too (what a combo) – and I couldn't recommend Laura highly enough.
Honestly, working with Laura has been a TOTAL Game Changer! If you want to accelerate your new business….Laura is your girl. This was money soooo well spent.
Anna Mosley – Performance and Mindset Coach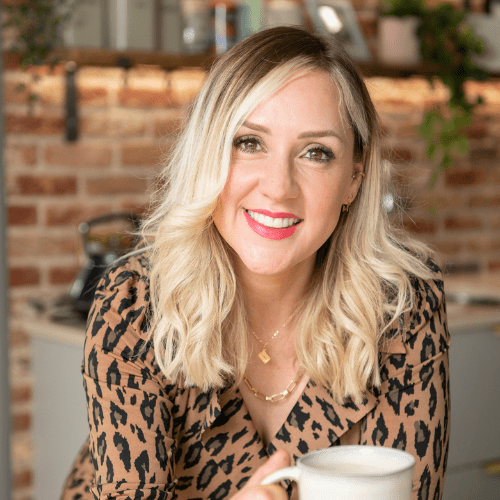 Initial Questionnaire
To bring me up to speed with where you're at, what your version of success is and what you'd like to achieve within this programme so we can get started and hit the ground running.
Call 1: 90 Minute Visoning Session
At the start of the programme we'll have a 90 minute call so we can really deep dive on your version of success, your business model and business plan, your mindset and your financial plans. This call will set us up for the rest of the programme.
Calls 2-5: Four regular 1:1 sessions
We will meet on Zoom every two weeks with each session being completely led by what you need and what you're currently working on. We'll always end our sessions with a set of actions so you know exactly what your next steps should be. Sessions can be recorded if you feel that will be helpful.
Call 6: 90 Minute Planning Session
At the end of the programme we'll have a 90 minute call to embed everything we've done over the previous few weeks and to create a plan of action for you to take your business forward for the future.
Email and voice note support
Have access to me whenever you need support or have a question. Having a wobble? Pop me an email or send me a voice note and I'll help you through. It's like having me in your back pocket.
Weekly Accountability Check ins
Every week you'll get an email or voice note from me to check in with how things are going. My clients have told me this is super helpful in keeping them moving forward and making progress.
Access to my client only training library
For the duration of our work together you'll have access to my library of trainings and resources to help you with a range of specific outcomes.
My eyes on your stuff
Need some sales copy looking over? Working on a new programme? Need advice on pricing? I'll be there to help.
Me as your cheerleader
Sometimes you just need someone to give you a confidence boost when yours has been knocked, to remind you how awesome you are and help you hold the vision of what you wish for yourself.
Your investment: £2750
or 6 monthly payments of £460
I can also charge in USD on request – $3450 or 6 monthly payments of $575
Keen to find out more about how we could work together? Complete the form below and I'll get back in touch with you to arrange a free no obligation call so we can have a chat, check we're the right fit and see if this is the right investment for you and your business.
I know this can feel like a scarily big step!
I know making big investments in your business can feel exciting but also hugely scary. It can feel like a big push out of your comfort zone, and that in itself can be pretty magical and totally freak you out at the same time!
When I first worked with a mentor it was a huge deal. I was betting on my own success and showing up in a whole new way. It was the moment when I really started to believe I could make this a reality. 
Now I always have the support of a coach, mentor, mastermind or community because I understand it's basically a non negoiable for me if I want to grow my business and feel supported while doing so. 
We all need people we can turn to for advice and support who get it. We might be solopreneurs but that doesn't mean we're meant to try and do this alone.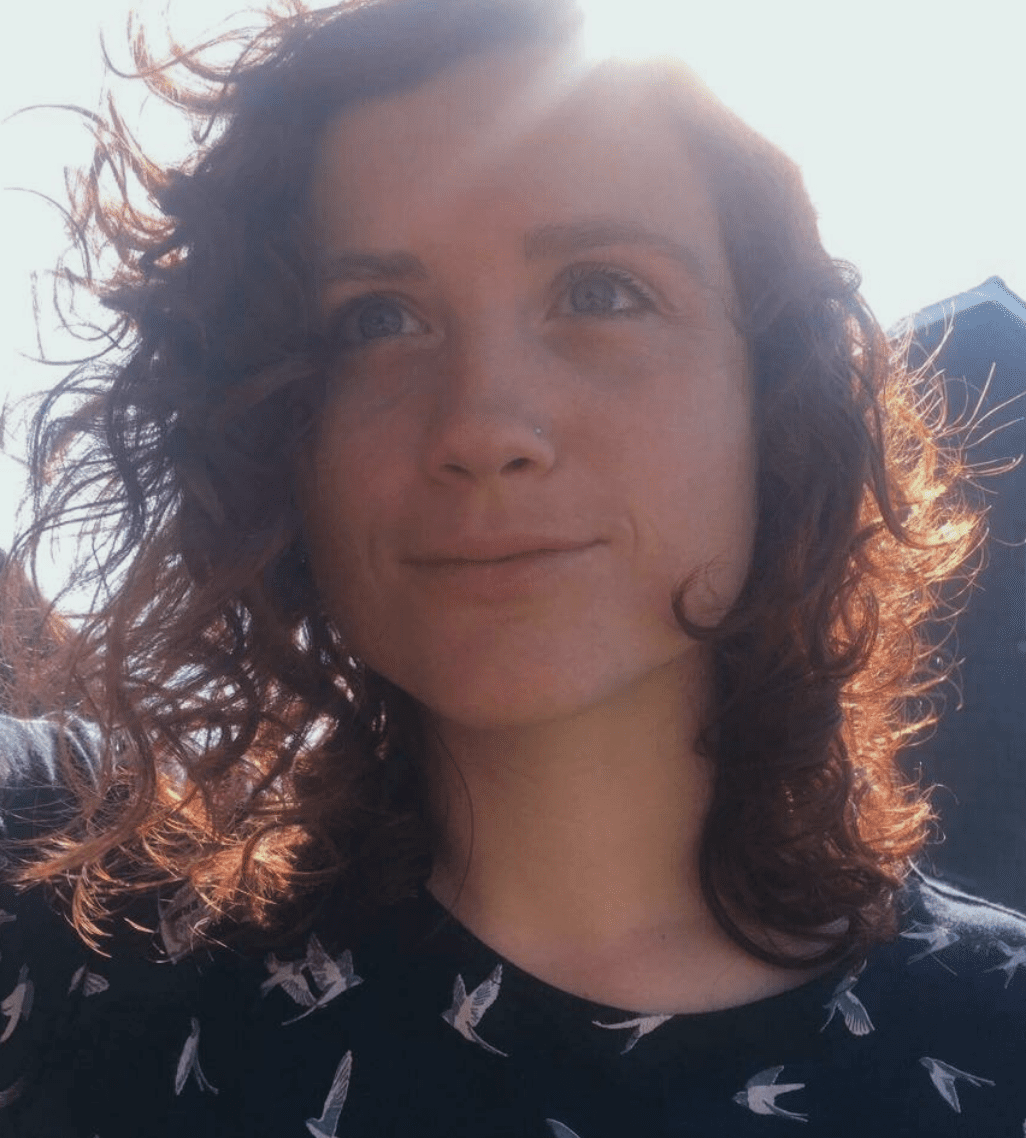 Laura has paved the way for me from square one. She's incredibly knowledgeable and has been so attentive the whole time, happily helping me with any questions or worries I had along the way.
I now feel confident that I know what I'm doing in my business, I've recognised where my passions are and the type of people I'd like to work with, and I have developed a way of working that feels productive while also mindful of my own wellbeing.
I genuinely believe I could never have gotten to this stage without Laura's help.
Laura is a delight to work with. She's friendly, knowledgeable, professional and so attentive to anything you need. I would WHOLEHEARTEDLY recommend her to anyone wanting to step their business up to the next level!
Jo Prosser
Nutrition and Lifestyle Coach
Before working with Laura, I was having a very difficult time figuring out what I needed to focus on to move my business forward. There were too many options and no one to help me sort through them. My business felt overwhelming and heavy.
Laura's gentle, no-nonsense approach has helped me wade through the many options in my business and choose what felt most aligned for me at each stage.
Without Laura, I would probably still be wallowing in indecision around my business. With her help, I've been able to make and carry out plans that are actually moving the needle forward. The best part is I have been able to do this without sacrificing my quality of life, which is very important to me.
Alex Strauss – Coach and Author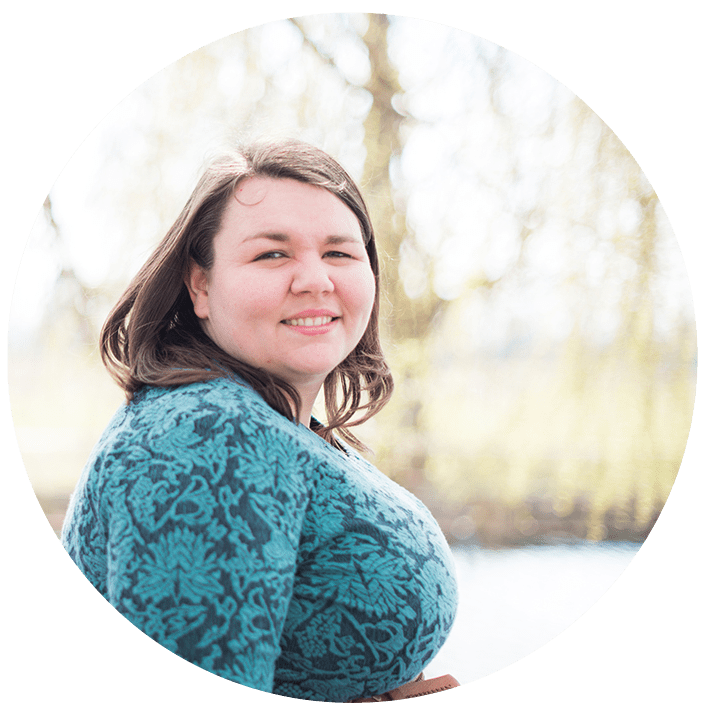 I'd never had a coach before and at first it seemed like a big commitment, especially when I didn't really know what to expect or what I was going to gain from the experience, in all honesty without Laura, I don't think I would even have a business right now.
Over this past 2 years, I've done things I never thought possible, written two books, an online course, hosted webinars, started and grown an email list, started a blog and created a website that I'm proud of.
I've also got confidence in my abilities and am well on the way to earning more in my business than in any previous jobs. Considering I've got a 3 year old and a 1 year old that I look after full time, I've made incredible progress.
I'm so grateful that I found Laura, she really does walk the walk. She is incredibly honest, caring and kind and she is living what she teaches, running a successful business in wellbeing whilst genuinely supporting women for better health. Most importantly she is not afraid to be herself, showing up like that is the best inspiration I could ever ask for.
Nicola Salmon
Fat Positive + Feminist Fertility Coach
Do you offer a payment plan?
Yes I offer a flexible payment plan contact me for more details.
How does this differ from your Wholehearted Business 6 Month Group Programme?
Wholehearted Business is a high touch 6 month group programme. It's great if you know that you work well in a mostly self directed way, and that the main support you need is the 'nuts and bolts' stuff like what to do when, strategic stuff etc. That programme is also really good if you're in the first year or so of your business or if you just need some kind of supportive container where you can come to when you have a question or need some support. 
Thrive Mentoring is a much more intenstive and highly supportive programme. It's the fastest and most effective way to get results when you work with me. It's great for any stage of business but can be especially useful if you're ready to go from 1:1 work to one:many work. 
If you still have any questions feel free to use the message button in the bottom right corner of the page.
What currency do you charge in?
I'm happy to take £GBP or $USD
Is the cost of this programme tax deducible?
Absolutely! I'll supply invoices so the cost of this programme can be accounted as a business expense.
Can you guarantee I'll make an income through my business if I work with you?
No one can guarantee anything and each person's journey is different, however I can say with certainty that you'll have a proven structure and system in place as well as the foundational work needed to attract paying clients and customers into your business using methods that work.
Do you offer refunds on this package?
I do not offer refunds as standard, however you get a two week cooling off period where you can cancel your package and get a full refund. After this point I'm happy to be as flexible as I can in my support for you and if you're unhappy with my performance as a mentor then I would happily offer a refund.
How does the email and voice note support work?
You can email me as often as you need to and I'll endevour to respond within 24 hours during the week. For voice messages I use the Voxer app (which if you haven't used it yet it's awesome!) and again I'll endevour to respond within 24 hours during the week. 
Got more questions?
No problem! Feel free to pop me an email laura@wholeheartedlylaura.com