Whether you're a new coach or someone who's been running their coaching business for a while, the million dollar question is always, 'how can I get more clients?' Well in today's post I'm going to share 12 different ways you can get more clients in your coaching...
read more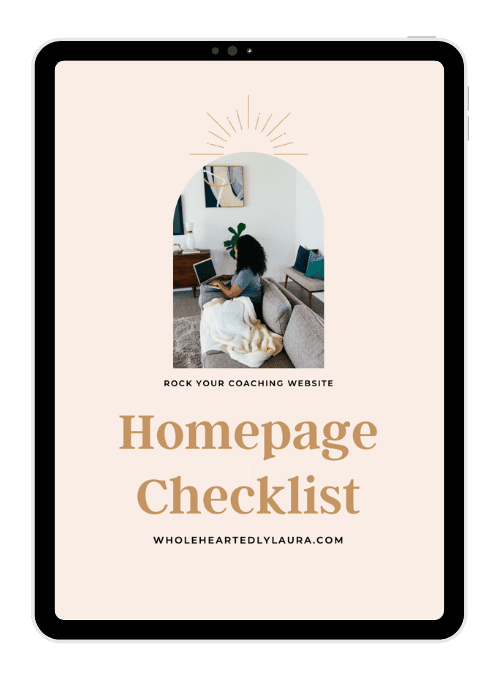 Download the Homepage Checklist for Coaches
Rock your homepage with this handy checklist of what to improve on your site to help make sure you get your message across so more of your ideal clients stick around.
Welcome to the first episode of the Wholehearted Business Show! This is going to be a multi platform, multi media show that you can listen to as a podcast, watch as a video and read as a blog. It...
read more