Free checklist from Laura Agar Wilson
Optimise your blog posts with this handy actionable list to make sure each of your blog posts has everything it needs to get more traffic, more email subscribers and more clients!
This free checklist will help you audit old and new blog posts to make sure they have everything they need in place to perform well in your business and marketing.
The seven key things every blog post needs to have in place
Discover the perfect word count for blog posts to be most effective
You'll want to download this FREE guide if you:
Are thinking about using blogging to market your coaching business
If you're unsure on the ideal way to structure a blog post and what you should include
You're looking for ideas on how to get your blog post seen my more of your ideal clients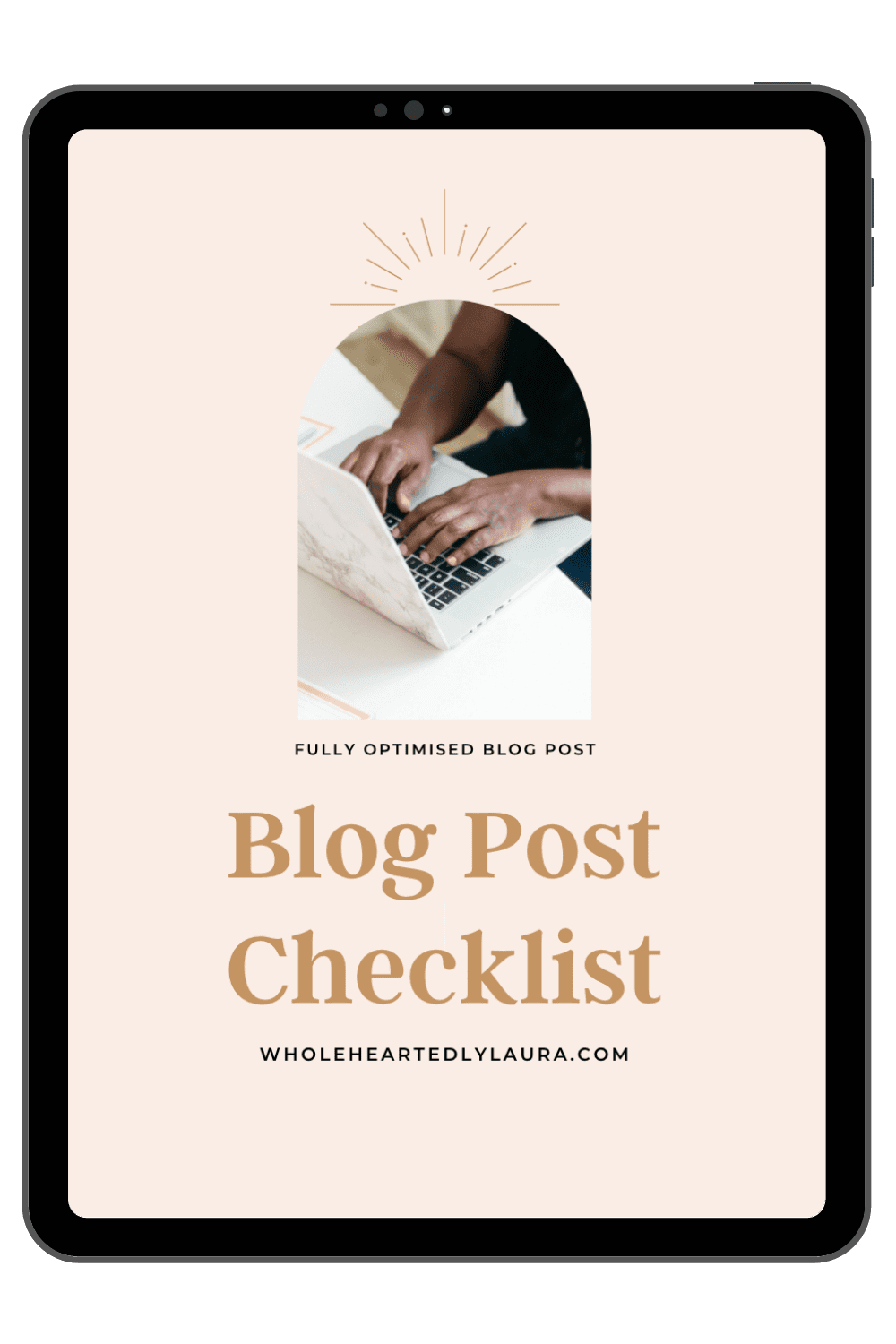 This checklist has made writing blog posts so much easier, thank you! – Claire
I help heart centred humans create coaching businesses that allow themselves and others to thrive.
I'm all about helping coaches and solopreneurs grow their businesses and have fun while they're at it!
Blogging is such a great way to be creative and market your business without getting too bogged down with the 'rules' of social media.
As a long time award winning blogger, let me show you how to make the most of your lovingly created content so it gets seen my more people and helps you attract new customers and clients.