A 4 week live programme for may 2022 to create a content marketing system that grows your list, connects with your ideal clients and builds your coaching business
NOW CLOSED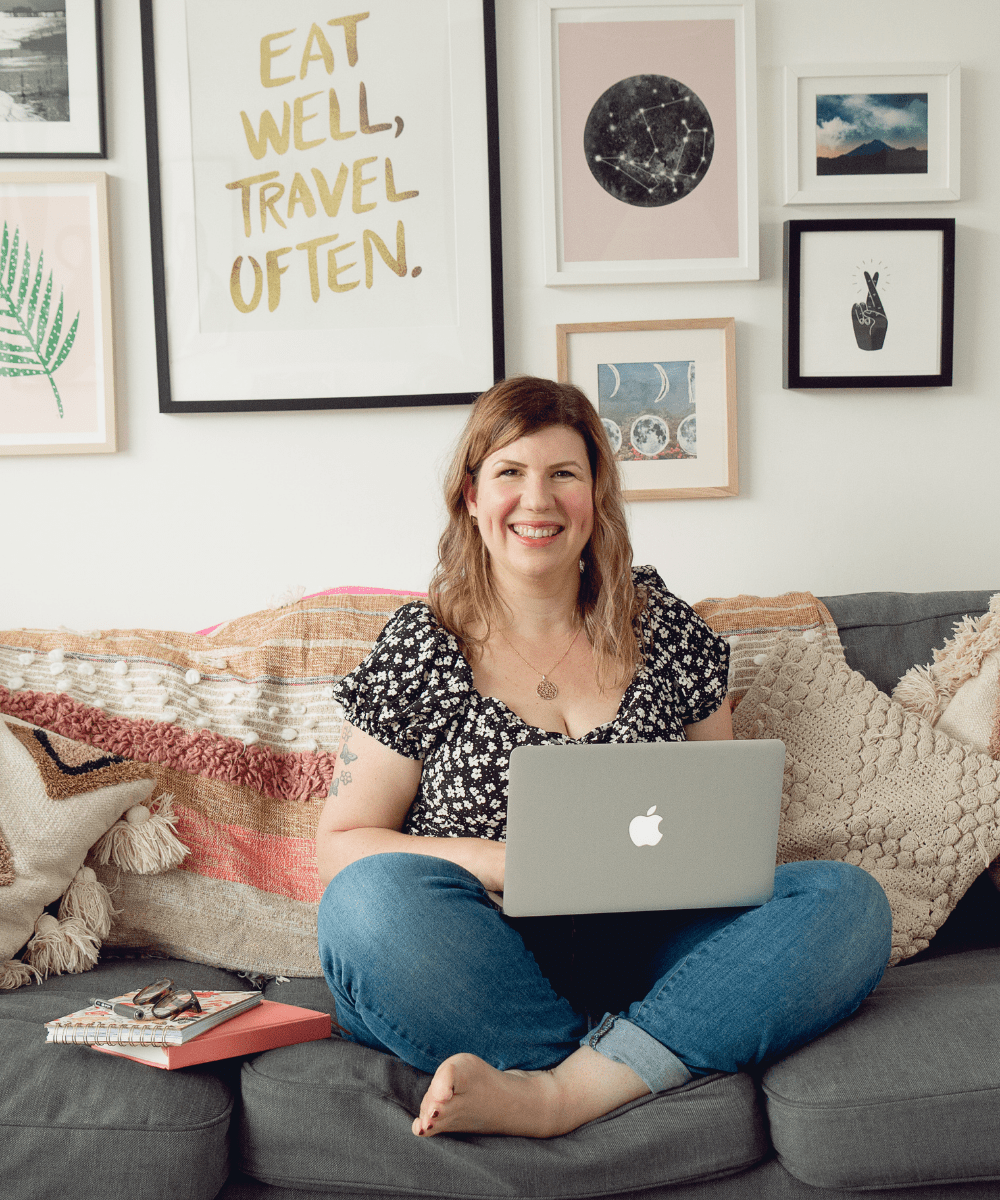 You know that to market your coaching business & get clients you need to 'be visible' and create content, whether that's Reels, Facebook posts, blogs or podcasts – but you feel totally overwhelmed.
Maybe you're not creating any marketing content right now, or perhaps you're trying to do all the things and show up in all the places and it's just exhausting.
Maybe you're really struggling to be consistent. 
What if there was a better way to approach the whole of your content marketing where you could nail the visibility thing, but without spending hours scrolling Instagram or faffing about on Canva?
Finding it hard to be consistent?
You never know what to post and feel uninspired
You feel totally overwhelmed by all the different platforms and different types of content you could / should be creating
You struggle to find time to create content
You want to feel creative and expressive with what you create but feel like you have to 'do content' a certain way for it to work for your business
The idea of dancing on a video makes you cringe
You're finding the content you're creating isn't growing your list or getting you clients
You don't want to be on social media all the time
You find the tech stuff a bit intimidating   
You lack confidence when it comes to putting yourself out there and being visible
You keep procrastinating and keeping yourself small
Ready to figure out a content creation system that actually grows your coaching business and feels good too?
4 week live programme in May 2022 to help you create your own consistent content marketing system so you can grow your list, book more clients and build your coaching business
Let's make marketing your coaching business simple, enjoyable and effective
You have a complete content marketing strategy for your business that is sustainable, effective and actually works for you
You have loads of content ideas so you never feel stuck for what to post
You have a meaningful presence on platforms that feel good for you and actually work for your business 
You have a system for creating content that you rinse and repeat making it quick and simple 
You've actually set up that blog, podcast or YouTube channel finally!
New people are joining your email list every single day on the back of your content marketing
You are creating and posting content in a way that honours your human-ness and the natural ebbs and flows in your creativity while also allowing you to be consistent
You feel confident whatever it is you're creating or sharing – even video!
You've figured out your own aligned way of being visible – no dancing required!
You're creating content that connects so more people are showing an interest in working with you as a client
What we cover in Connecting Content
Connecting Content is a 4 week live programme that includes weekly coaching calls, voice note office hours, access to three of my content creation courses and additional trainings so that in just 4 weeks you can create a complete content creation system that connects you with your ideal clients, grows your list and builds your coaching business.
We start on Monday 2nd May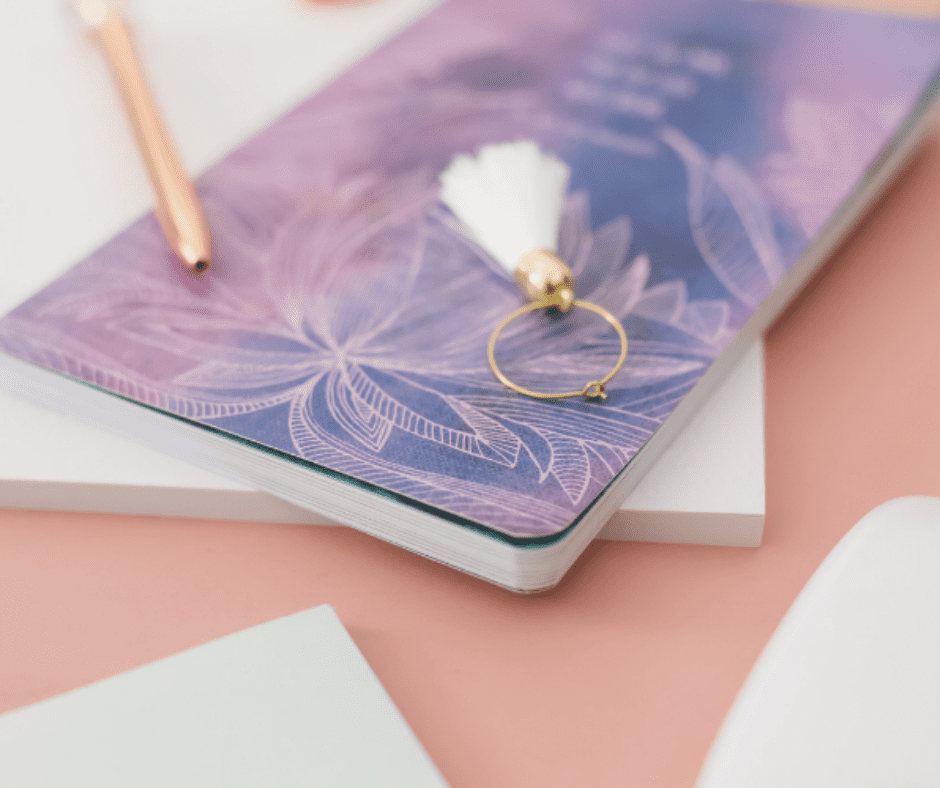 coaching call 1: Content planning
In this call we'll look at how to plan your content and together we'll create a content plan for the rest of the year that works for you.
coaching call 2: Content confidence
In this call we'll discuss confidence when being visible and showing up for your content marketing. If you feel like you've been holding yourself back or playing small this is for you!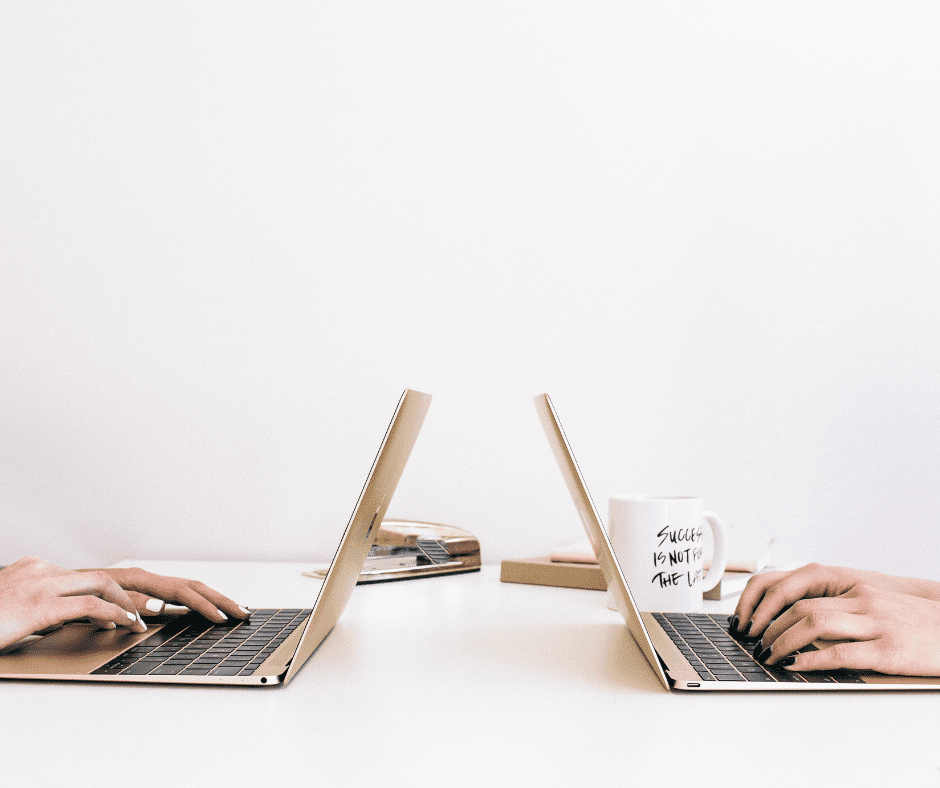 coaching call 3: Content tech
In this call we'll be looking at how we can use tech to make creating our content easier and faster. Any tech related problems will be answered and if you need tutorials for various systems we'll look at these here.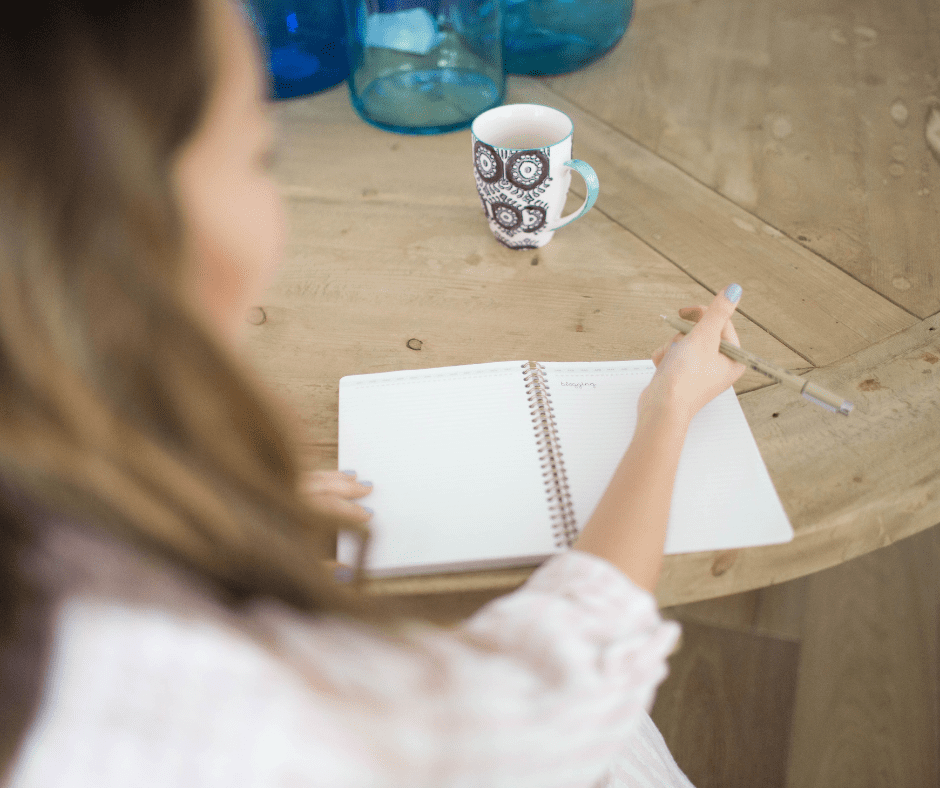 coaching call 4: Content strategy
In the final call we'll dive into the overarching strategy of your content marketing to ensure it's going to work to get more clients, grow your list and actually building your coaching business.
Plus lifetime access to my top content marketing programmes:
Blog School
A comprehensive programme that teaches everything you need to know about creating blog based content and using that content to reach more people, grow your list and get more clients. We also cover making money via your blog, repurposing blog based content and much more.
Value – £297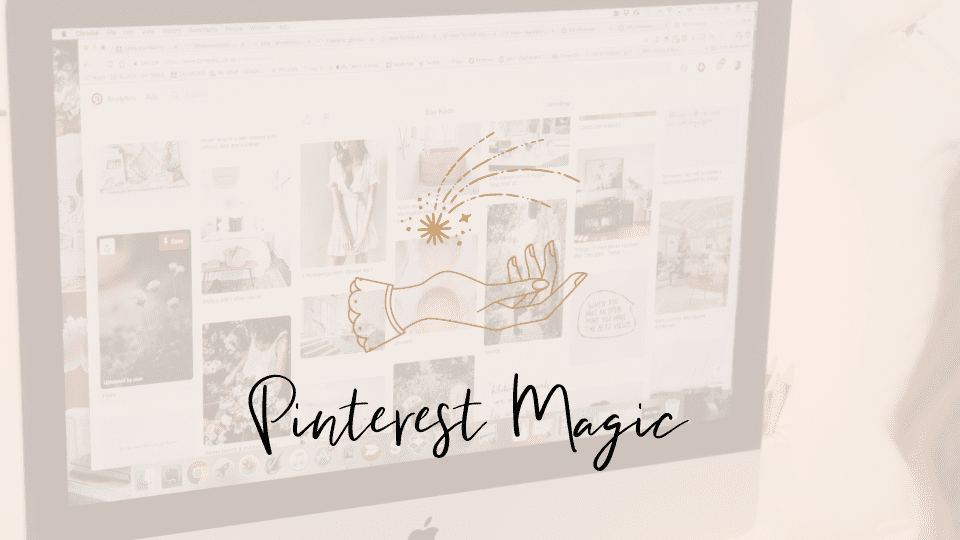 Pinterest Magic
Your complete guide to using Pinterest to grow your coaching business. Whatever form of content you're creating, Pinterest is a great platform to get it seen. This programme takes you through everything you need to know about Pinterest and how to make it work for you. 
Value – £97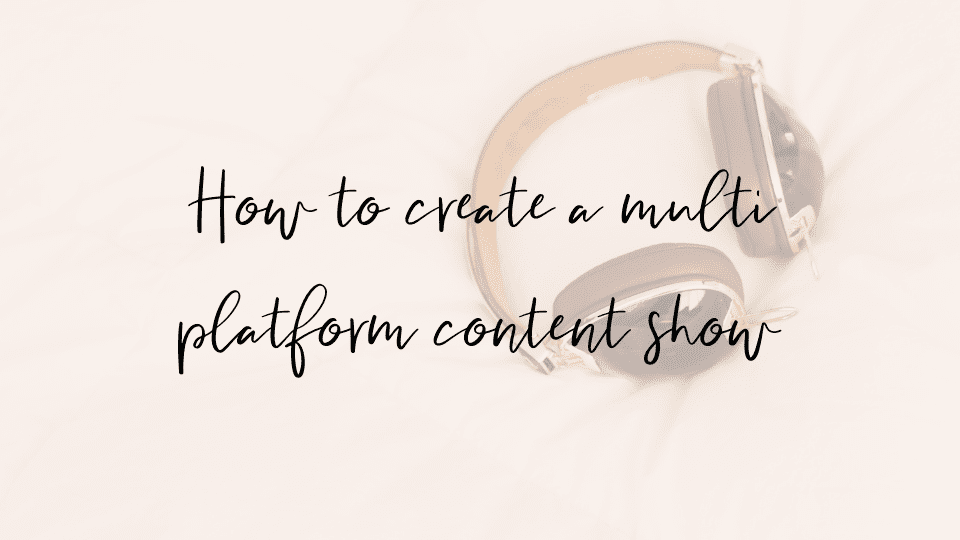 How to create a multi platform content show
This course teaches you everything you need to know about creating content and showing up on multiple platforms. It includes full tutorials on setting up a podcast, YouTube channel and more.
Value – £75
Plus extra support & training
Voice note office hours each week and three brand new core training videos (20 minutes each so you can quickly watch them) to help you take action.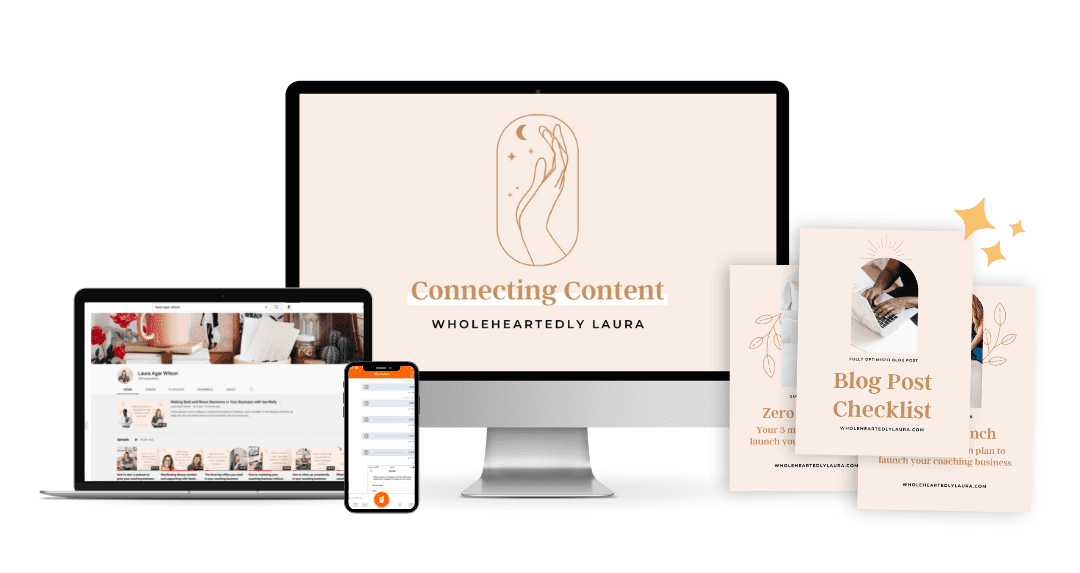 What is your refund policy?
If you are unhappy with the programme I'm happy to offer a full refund within 14 days of the programme start date
Will there be replays of the coaching calls?
Yes, the replays of the coaching calls will be uploaded to the members area after the call has finished
How does the voice note office hours work?
We connect on the Voxer app which is a free smart phone app that you can download. It works just like a walkie talkie but we can also send text messages back and forth.
Got other questions?
Just pop me a message using the message button in the lower right corner or email me laura@wholeheartedlylaura.com and I'll be happy to answer any other questions you have.