How to create your own multi platform content show
Step by step guide to marketing your coaching business across multiple platforms in less time
Marketing your coaching business doesn't have to be overwhelming and time consuming..
You probably already know that to get clients and grow an audience you need to be marketing your coaching business. Whether it's Instagram, Linkedin, Facebook, Podcasting, Video – there's an endless number of ways you can create content and lots of different places you can share it.
Instead of trying to be visible across multiple platforms by creating individual pieces of content from scratch each time – which lets face it is super time consuming!
Let me teach you my approach of creating a multi channel content show so you can market your business the smart way and get in front of hundreds more people than the standard approach – without spending any more time on your marketing!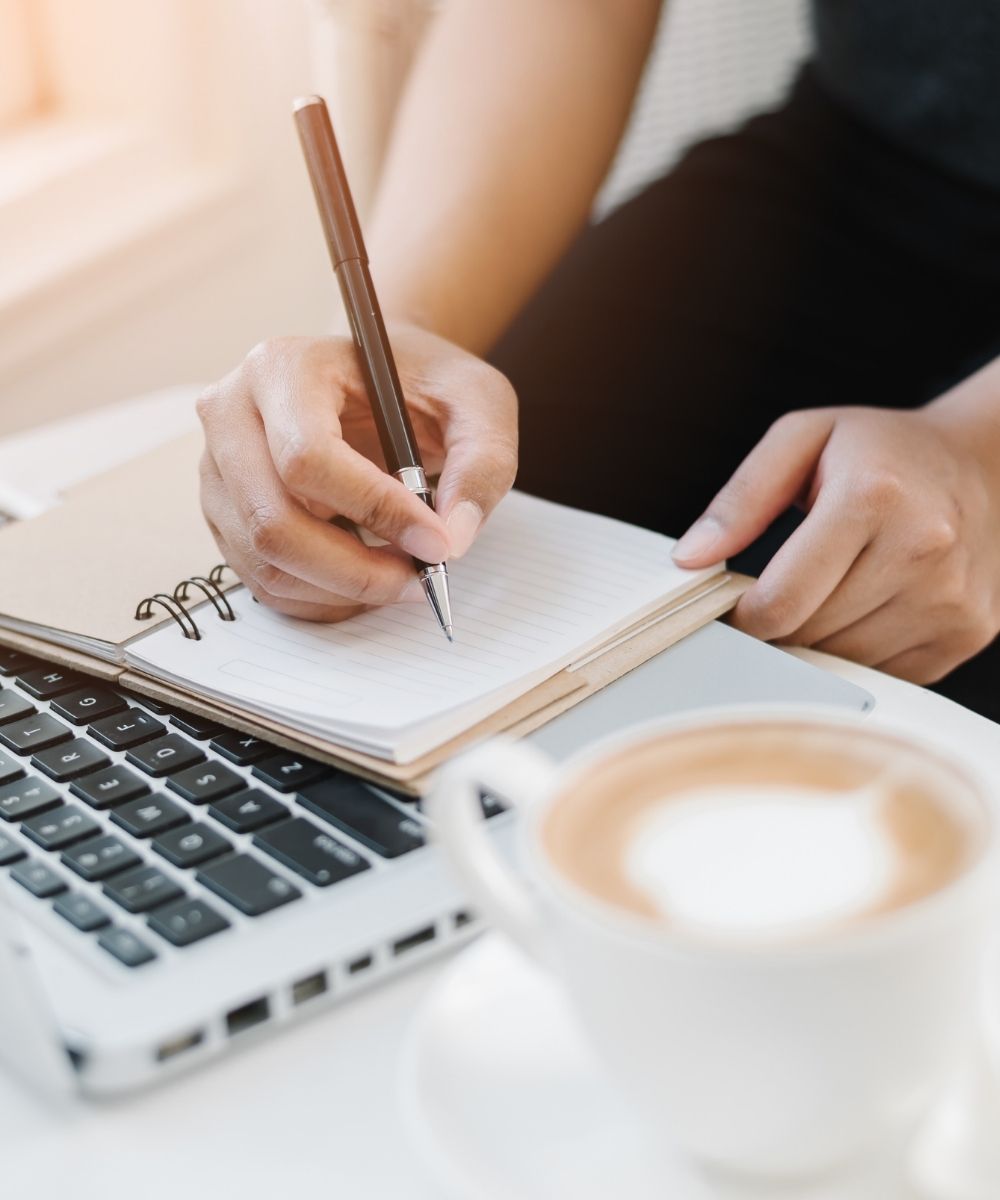 If you:
Love the idea of  having a podcast, a blog or a YouTube channel and thriving Insta account but no idea how to do it without cloning yourself
Want to learn the technical side of how to set up a podcast / record audio / video etc but the simple way!
Find it hard to come up with content ideas for platforms like Instagram and Facebook
Know there must be a better way to market your coaching business that actually gets clients – rather than just posting random stuff so you feel like you're doing something productive!
Have zero strategy when it comes to your content marketing
Love the idea of doing something fun and a bit different than the usual stuff
Then read on….
What the heck is a multi platform content show and why should you care?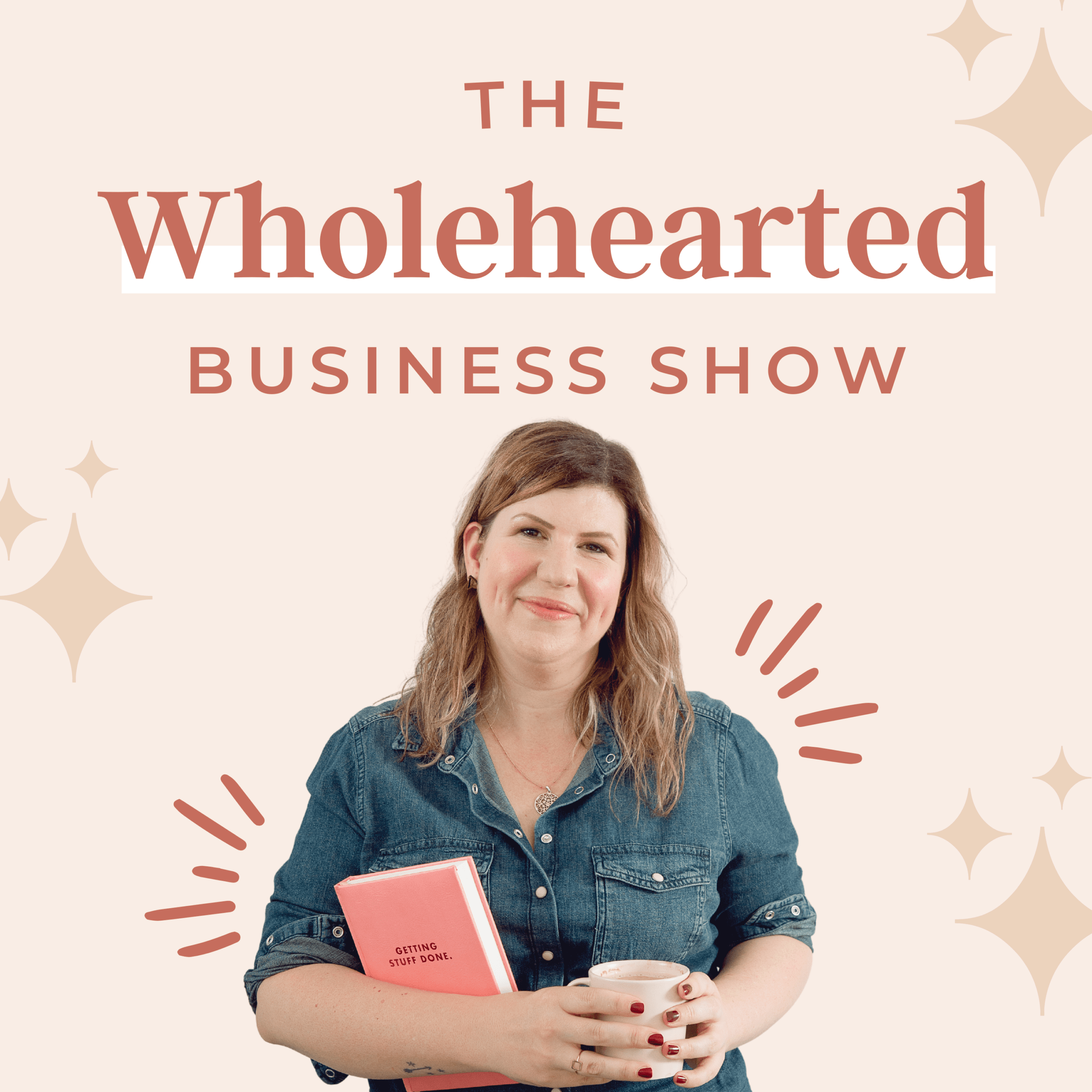 'Multi platform content show' is a totally made up name for the strategy and method I use to create my own show: The Wholehearted Business Show.
The Wholehearted Business Show starts off as a video which is then turned into a podcast and a blog post. That video is also shared to my YouTube channel. That means I'm creating content for 3 different places – all platforms that have search-ability and longevity so my marketing is built on a foundation that is going to be sustainable over time. Then, I take that content and use it for ideas for my Instagram account and the blog post is also shared on Pinterest.
That means I'm getting visible on 5 different platforms – all from one 20 minute video.
Your multi platform content show might look the same as this, or the way you create and repurpose the core content might be different (for example, you don't have to put content in all these places) – but the thing that makes this whole method work so well is that it will ultimately save you time, get you more visible / seen in your business and help you connect with potential clients!
What you're going to learn in this training & tutorials…
The whole strategy behind how a multi platform content show works
A step by step guide to the workflow I use to create each show in less than an hour a week
All the tech tools + equipment I use to make it happen, including individual tutorials for each one (and alternatives)
How to set everything up so it's streamlined and simple so you don't get overwhelmed
A quick start guide to creating awesome blog content as part of your show
Simple tutorials on setting up your podcast including how to get it listed on different apps, how to launch it, edit your audio and all the tech pieces behind the scenes (it's not as complicated as it sounds!)
The easy guide to setting up a YouTube channel and sharing content on the platform including simple video editing
A quick start guide to repurposing your multi platform content show for other platforms like Instagram and Facebook (including creating those pesky Reels!)
All the tips and tricks I've learned since I started my show that get's my content seen each and every week
Life coaches, heath coaches and any other kind of coach
Nutritionists and any other service based online business
Anyone who wants to work smarter, not harder when it comes to your marketing
Coaches who are up for trying something creative and experimental so they can stand out from the crowd!
FAQ's
Do you have a refund policy?
If you join this programme and decide it's not for you let me know within the first 7 days and I'll give you a full no questions asked refund.
How does it all work?
Once you've paid (through my course platform Teachable) you'll have your login for the programme. 
I don't have loads of time right now…
I'm Mum to two kids and I know what it's like to be busy, I've designed this programme to be straight to the point with no fluff. Trust me when I say that if you're currently trying to promote your business the usual way, this programme is going to save you time!
Do I need to invest in expensive tech to make this work?
There will be some tech tools you'll probably need to sign up for – for example a podcast host. However, most of the tools are free and I'll be giving you lots of examples and alternatives so you can keep expenses down if that's a concern for you.
Got questions?
Feel free to use the chat box in the lower right hand corner to pop me a message and I'll be happy to help.