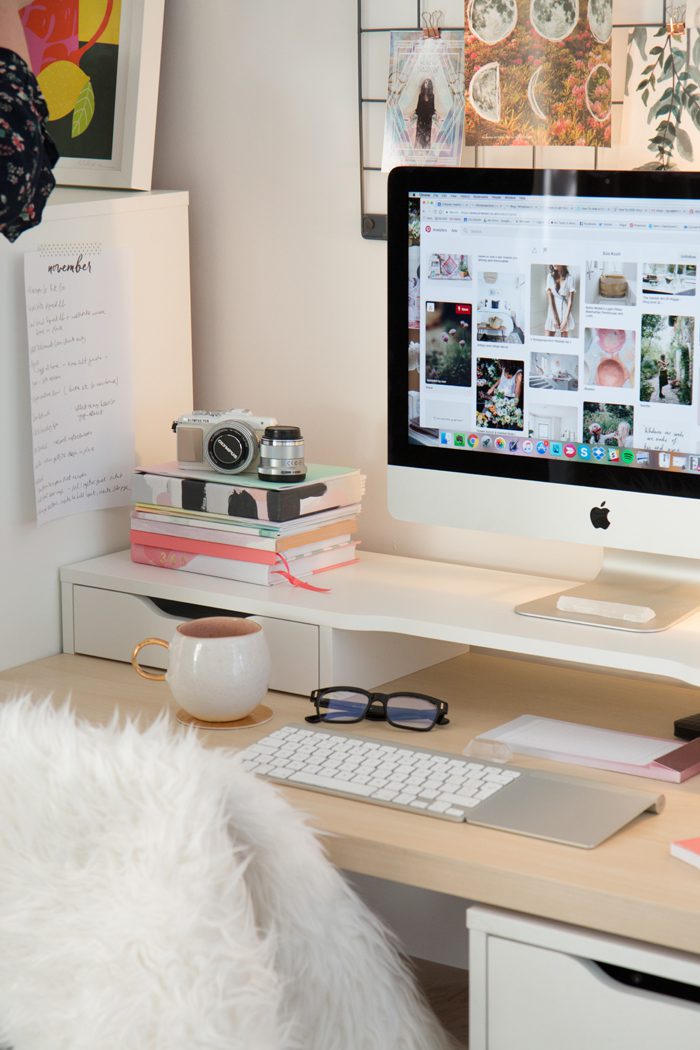 Grow your email list, get more clients and make more sales – all on auto pilot
I've been using Pinterest for years to grow and scale my business and now I'm sharing my exact process so you can learn the magic of Pinterest too!
I absolutely love Pinterest because once you have a system in place, the platform does the heavy lifting for you showing your lovingly created content to people all over the world, again and again, without you having to lift a finger.
When you match the magic of Pinterest with smart blogging and content creation – because Pinterest and blogging go together like Netflix and a Friday night – you're able to grow your list and make sales with a lot less effort than you might have to make using other platforms (ahem, Instagram).
I also love that Pinterest is a collaborative platform with a really chilled out vibe and the fact that it works so well for so many different niches.
I'm all about making things easier and working smarter instead of harder so you can create a sense of spaciousness in your business – let me show you how!
I'll show you how to use Pinterest for your business in a simple step by step way so you can spend less time hustling and more time doing the work you enjoy, or you know, having a life!
Imagine spending a couple of hours a month on Pinterest in one block and in return getting hundreds of email sign ups and several clients and customers, all organically 
Why learn Pinterest Magic from Laura?
I'm a legit Pinterest addict. I was one of the first on the platform and I've had my content promoted by the Pinterest UK Team. I've got over 94,000 followers and I've been using Pinterest to grow my business for over 7 years. Check out my Pinterest account here.
I've started teaching my clients how to use Pinterest for their businesses and they've been getting some great results.
Where as some Pinterest trainings out there are really complex (I honestly nearly threw my laptop out my window when I was watching one of them!) I teach Pinterest in the simplest way possible without sacrificing results.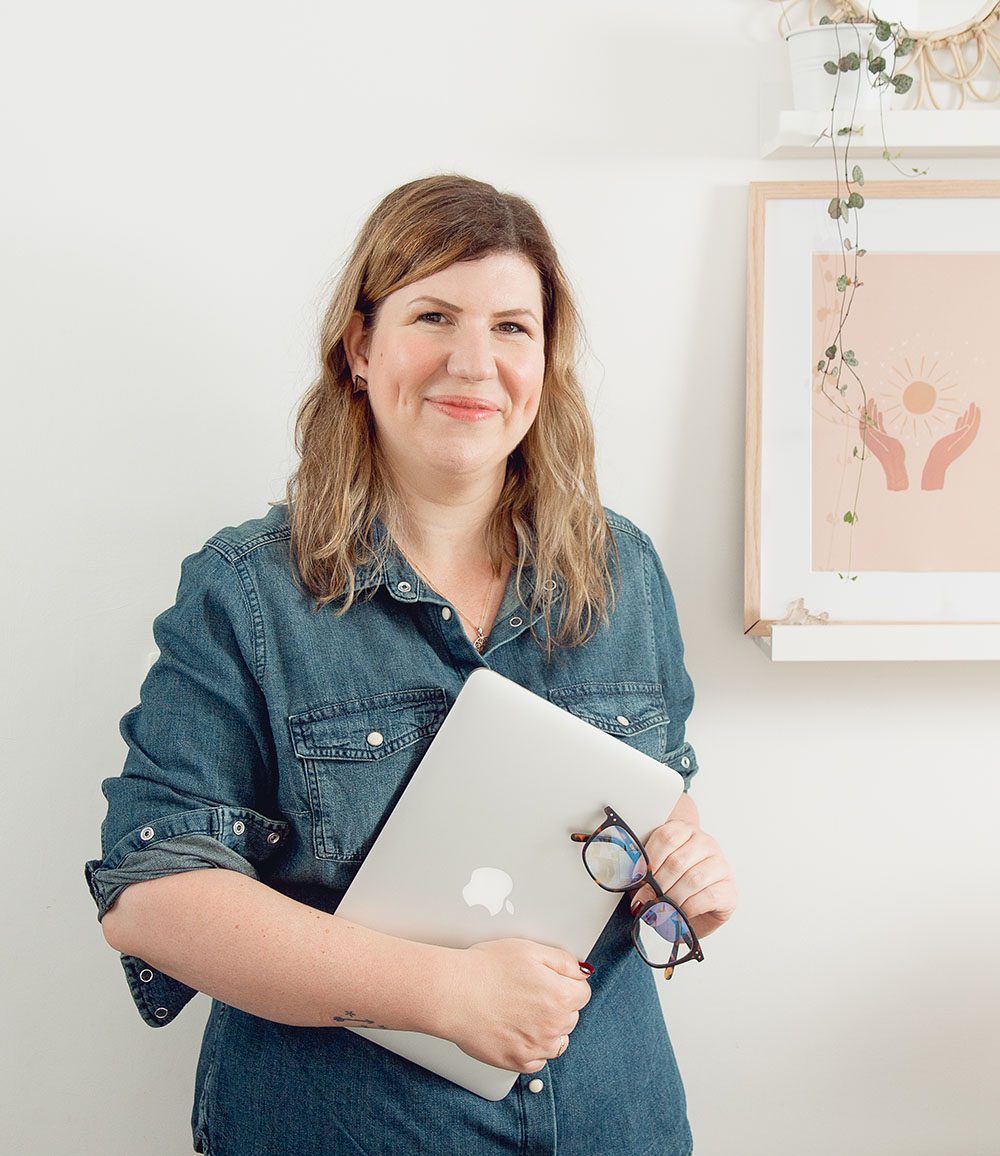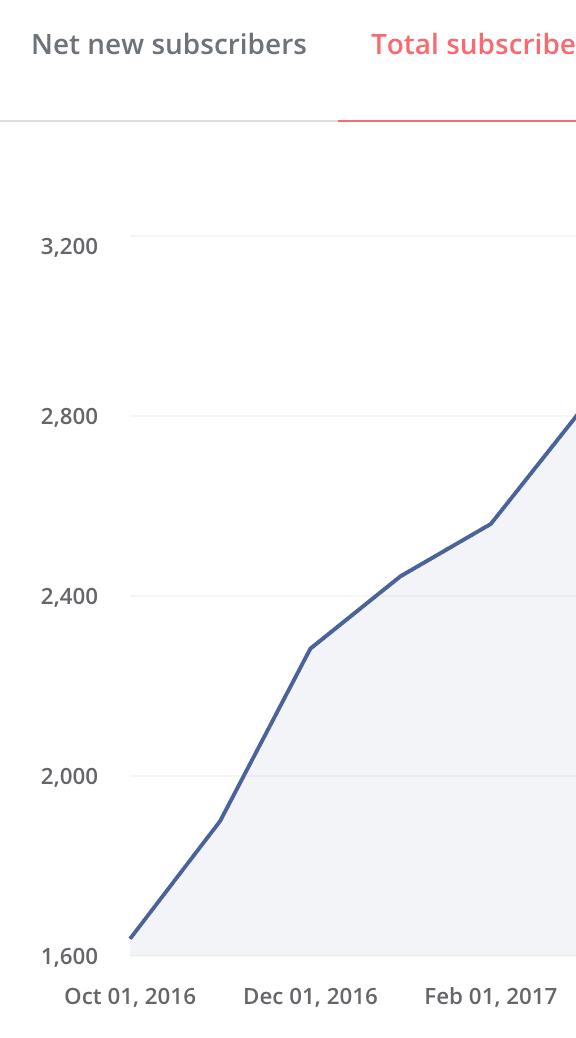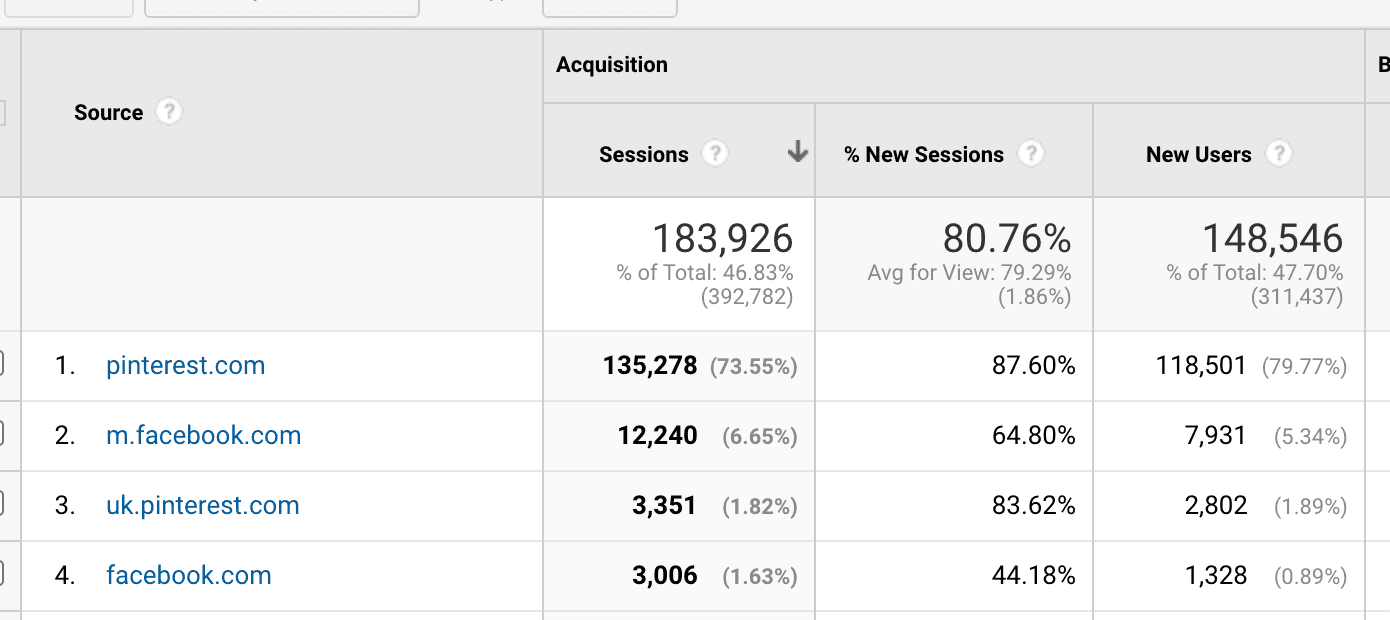 When I had some of my content go viral on Pinterest in October 2016 I gained over 1000 email sign ups in 4 months, and now Pinterest is still the source of over 75% of my website traffic. Every single day I get new subscribers to my email list – and here's the brilliant thing, even when I'm not doing Pinterest perfectly!
In 2020 when I had my daughter and you know, the raging pandemic, I pretty much let Pinterest slide. I wasn't creating much new content or bothering with it at all other than personal scrolling to avoid the impending sense of doom on literally every single other platform. But you know what? I still had people join my email list every week – you don't have to do Pinterest perfectly and yes, you can take a break and still see your business growing!
What do we cover in the training?
An overview of Pinterest to bring you up to speed on what the platform is and how it works
Creating blog content that works for Pinterest and how to link that into a simple sales process
A step by step guide to setting up your Pinterest account for success (pre recorded video)
A step by step guide to adding your content to Pinterest (pre recorded video)
How to create gorgeous pins (pre recorded video)
Everything you need to know about Pinterest boards, pins and Pinterest SEO
My 4×4 strategy for growth on Pinterest
How to manage Pinterest as your business grows
Creating content that goes viral
How to use scheduling tools to make Pinterest work on autopilot (including pre recorded tutorial)
How to read your results so you can double down on what works and enjoy even more success
Who is this training right for?
Coaches, nutritionists and any other service based online business such as copywriters
Pinterest beginners or those who need a refresh of current best practice
You have the ability to create blog posts – or if you don't right now (for example you don't currently have a website) you are planning to have in the future. 
You already enjoy or really like the idea of blogging! We'll cover a lot about making blogging easy and fun too.
You're up for trying something new!
Who isn't this right for?
Businesses who primarily work with people face to face in a local area
Product based businesses (although a lot of what I'll cover can be applicable for you too, this training isn't focused on that kind of business)
People who are already very experienced with Pinterest
You're point blank against blogging in all forms – like I said, blogging and Pinterest pretty much go together like avocado on toast and this training will certainly be focusing on that so better to give it a miss if blogging definitely isn't your bag.
FAQ's
Do you have a refund policy?
If you join this training, don't feel you've learned anything new and let me know within a week I'll give you a full refund.
How does it all work?
Once you've paid (through my course platform Teachable) you'll have your login for the programme.
Do I need anything to use Pinterest in the way you teach?
I'll teach you the manual method as well, but to get the full auto pilot method I recommend using Tailwind* – Affiliate link