Yey! Your free guide is on your way to your inbox, but before you go…
Here's another way to supercharge your coaching business – with over 70% off
Learn how to create a small digital product with Super Simple Passive Income
$37

$12!
*time limited offer*
Save over $25 and buy now for just $12
Super Simple Passive Income
Create and sell your thing the easy way
Perhaps you've been thinking about creating something you can sell in your coaching business that isn't a 1:1 offering…
Maybe you've heard about 'passive income' and want a bit of this in your business…
Perhaps you just have loads of ideas for things you'd like to sell that will help your people but you're unsure of how to create these things and make it all happen…
Maybe the idea of complicated + expensive tech has you running for the hills..
If that sounds like you, then you've landed on the right page and I can help!
Introducing Super Simple Passive Income, a mini program to help you create and sell a digital product with none of the faff and all of the benefits.
Imagine getting PayPal pings on your phone while you're at the coffee shop, playing at the park with your kids or watching Netflix. Trust me, it's a good feeling to be making money when you're not actively working 💸
You will learn:
How to create and sell your passive income digital product without expensive and faffy tech systems
How to use your passive income digital product strategically to help you grow your business
Several different kinds of passive income digital products you can create easily that work well for coaching businesses
Tutorials for several different methods of setting up and selling your thing
How to set up taking payments
How to set up automatic delivery of your product
What Super Simple Passive Income is not:
• Expensive course platforms
• Difficult tech
• Faffy systems and processes
• High expenses
Super Simple Passive Income is about creating and selling a digital product with ease that is low cost for you to deliver and which gets your customers and clients great results.
Why learn from Laura
Hi, I'm Laura 👋 
I've been selling stuff online since 2012, in fact if there's something you can sell online as a coach I've probably tried it. I've created e-books, group programs, PDF bundles, meditations and more. As a self confessed multi-passionate who has loads of ideas and loves creating stuff, selling digital products completely changed my business.
I know how easy it is to get carried away and spend months creating your first product, but for most of us that approach doesn't make good business sense.
This whole program is about creating a simple passive income digital product quickly, easily and in a low cost way.
Let me show you how…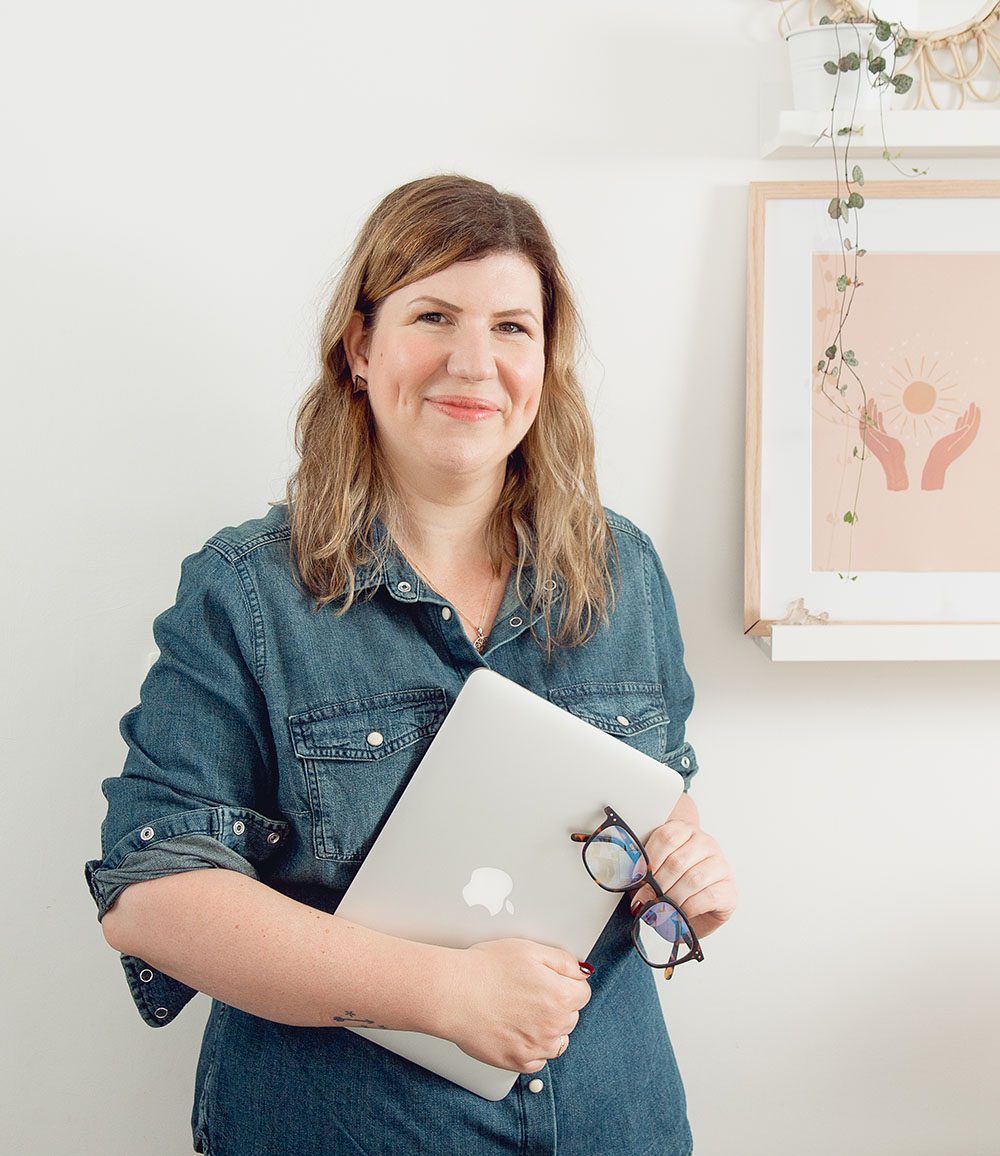 Anyone who wants to create and sell a digital product in a low tech / low faff / low cost way

New or experienced coaches who want to add in an extra small income stream

Anyone who wants to create an accessible lower cost offer (less than $100 / £100)
Who is this not for?
If you want to create a large signature style course, you'll probably get lots of tips from this but it's not designed around creating one of these type of offerings.
You don't have a website yet (or you can totally purchase this and save it for when you do have your website ready!)
Ready to create your super simple passive income?
FAQ's
I don't have much of an audience or community, should I be creating a passive income product?
Yes and no – the way most people approach passive income is that they spend loads of time on creating it and use very expensive systems to deliver it. This approach doesn't make sense when you don't have a very large audience (yet!). With my Super Simple Passive Income approach it can make a lot of sense to create something even with a smaller audience because you're not expending a lot of time or money and you're also going to be using this product strategically so it makes sense for your stage of business.
Do you have a refund policy?
If you join this training, don't feel you've learned anything new and let me know within a week I'll give you a full refund.
How does it all work?
Once you've paid (through my course platform Teachable) you'll have your login for the programme.
© Laura Agar Wilson 2012 - 2022 | Brand and Website Design by Wholeheartedly Laura | Photography by RJM Photography