Yey! Your access to Super Simple Passive Income is on it's way to your inbox, but before you go…
Are you ready to create and sell bigger offers such as group programmes, signature courses and 1:1 offers?
Create your Aligned Offer

now and save $150!
Create Your Aligned Offer
$197

$47!
Let's Create Your Aligned Offer
Your step by step process to creating offers in your coaching business that work for your clients, your business and your life
Having the right offers can make or break your coaching business…
But do you have a process for developing and creating effective offers?
Here's the thing:
 Your offers – the things you actually sell in your coaching business – are so vital to your success. 
They have to work for your clients, they need to make sense for your business and they also need to work for you and the lifestyle you want to create.
And if you don't feel confident in your offers – then they're going to be almost impossible to sell
Ready to create offers that sell?
Any of this sound familiar?
You're new in business and you're yet to craft an offer to sell – you'd love a simple step by step process to help you create your first coaching package.
You already have a coaching package or other offers available but you don't feel super excited about them and they aren't selling as well as you'd like.
You struggle with feeling like your offers are 'enough'. You feel like you need to keep adding in more things to create more value and get stressed and anxious that your offer (and you!) are not enough.
You worry that you're over promising the results you can help people achieve in your offers and that's holding you back from promoting and selling them.
When it comes to pricing your offers you feel really anxious – you're not sure if you're under selling yourself or charging too much.
You don't feel comfortable with selling but you want to!
Because you've pulled together your offer on a hope and a prayer (and you've done too much looking over your shoulder at what other coaches do and tried to replicate it) you don't feel confident when it comes to delivering your offer.
You love the idea of being able to quickly create an offer that will work for your people and for you, that enables you to generate some income quickly and easily.
When you've delivered on your offers and packages in the past you've struggled with a lack of boundaries, you've felt resentment and it simply hasn't felt like an easy or fun thing to do. You'd like to change that!
What is an Aligned Offer?
An Aligned Offer works for you and the lifestyle you want to create just as much as it works for your clients and your business.
It's an offer you feel excited to sell, you feel confident to deliver and one which is profitable and works for your clients.
Whether it's your main 1:1 coaching package, or it's a more passive 1: Many option like a group programme or course, I'll be sharing my 6 step system for creating offers in your coaching business that you feel so good about, you'd shout about them from the roof tops!
I get what it's like to feel like you're just winging it and throwing stuff together – but that lack of confidence in what you're selling is going to make it extremely hard to gain any traction. 
Your offers really are one of the foundational pieces of your whole coaching business – let's make them work for you.
Create Your Aligned Offer
Create Your Aligned Offer is a self study online programme that will teach you a repeatable 6 step process for creating, selling and delivering offers in your business that work for your clients, your business and your life.
What do we cover in Create Your Aligned Offer?
your comprehensive 6 step process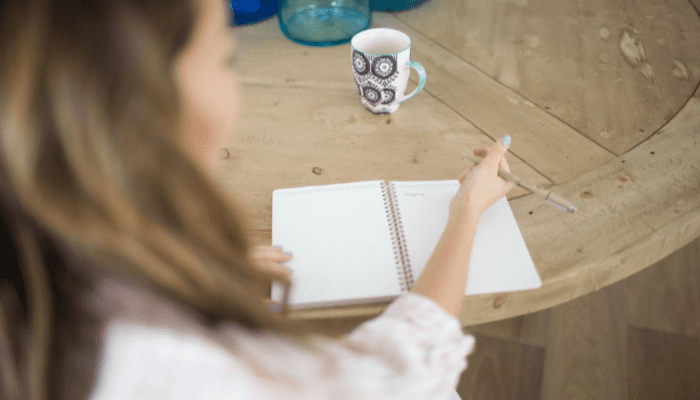 Finding your alignment
Reconnecting with your values and how these can be met via your business
Getting clear on your version of success and how your business can help you achieve it
Deciding how you want to show up in your business on a day to day basis
Exploring how your business gets to show up for you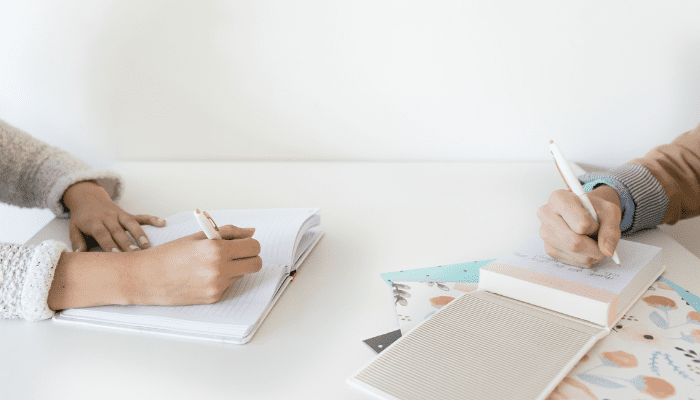 Serving your people
Quick fire market research so you can identify your clients problems and aspirations
Idea validation methods for making your your offer is 'sellable'
The 'intuitive' approach to identifying what your people need support with (and how not to get tripped up)
Client and delivery method matching
Structuring your offer
Discovering the right offer delivery method for you, your clients and your business model
How to craft a transformative client journey
Exploration of delivery mediums that will work best for you
Time saving hacks for bringing an offer to life quickly
Communicating your offer
Writing compelling sales copy for your offers
Pricing your offers
Communicating boundaries with clients
Quick hacks to create additional promotional copy
Selling your offer
Confident and aligned selling without the ick
Simple selling ideas
Sales approaches and 'supporting people to move'
Launching, Evergreen and other sales methods
Introduction to 'Fast and Cosy' Sales
Delivering your offer
What to consider when it comes to actually following through and delivering your offer
Reviewing and making changes and updates to your offer
Setting boundaries and structure for your clients
Dealing with tricky scenarios (like refund requests, unhappy customers etc)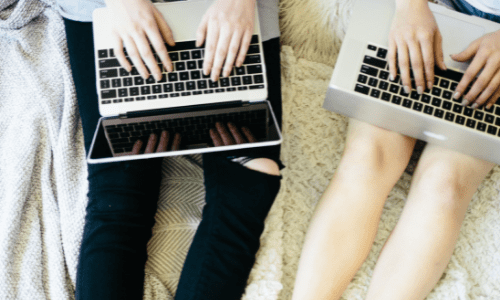 BONUS: creating your coaching packages
A specific training that looks at crafting your central 1:1 coaching package if that's something you'd like to focus on!
Heartcentred Life coaches, heath coaches, spiritual coaches and any other kind of coach
Nutritionists and any other service based online business
Business owners who want to explore a more aligned, considered approach to creating, selling and delivering their offers
Coaches who are looking for a process they can use to feel more confident in the creation of their offers
A sneak peak at your business with aligned offers
✨ Your offers feel really easy to sell because you know how awesome they are
✨ You have a simple repeatable process you can follow whenever you'd like to create something new to sell
✨ You feel so much more confident in what you're putting out there and you feel really good about your pricing
✨ You're able to create new, fun offers quickly whenever you need a cash injection into your business
✨ You have more paying clients and customers because you're actually selling your offers and doing a better job and communicating how your offers can help them
Why learn how to create aligned offers with Laura?
Hiiii, Laura here 👋 I am so excited to be teaching this programme and helping you learn how to create offers in your business that really work for you!
I've been running my coaching business since 2012, and I've created and sold a lot of offers. Like a LOT of offers – both as a health coach and a business coach.
I believe that the offers in our business should feel good – good to create, good to sell and good to deliver on.
As well as using this process to create my more central offers, I love using it to create quick and fun new offers that help my people and bring more income into my business.
Back in 2021 I ran a challenge on this same topic and ever since I've planned to go even deeper and create a full programme around offers because they are so foundational in your business.
I'd absolutely love for you to join me in Create Your Aligned Offer, I can't wait to see what new offers you put out into the world 🙂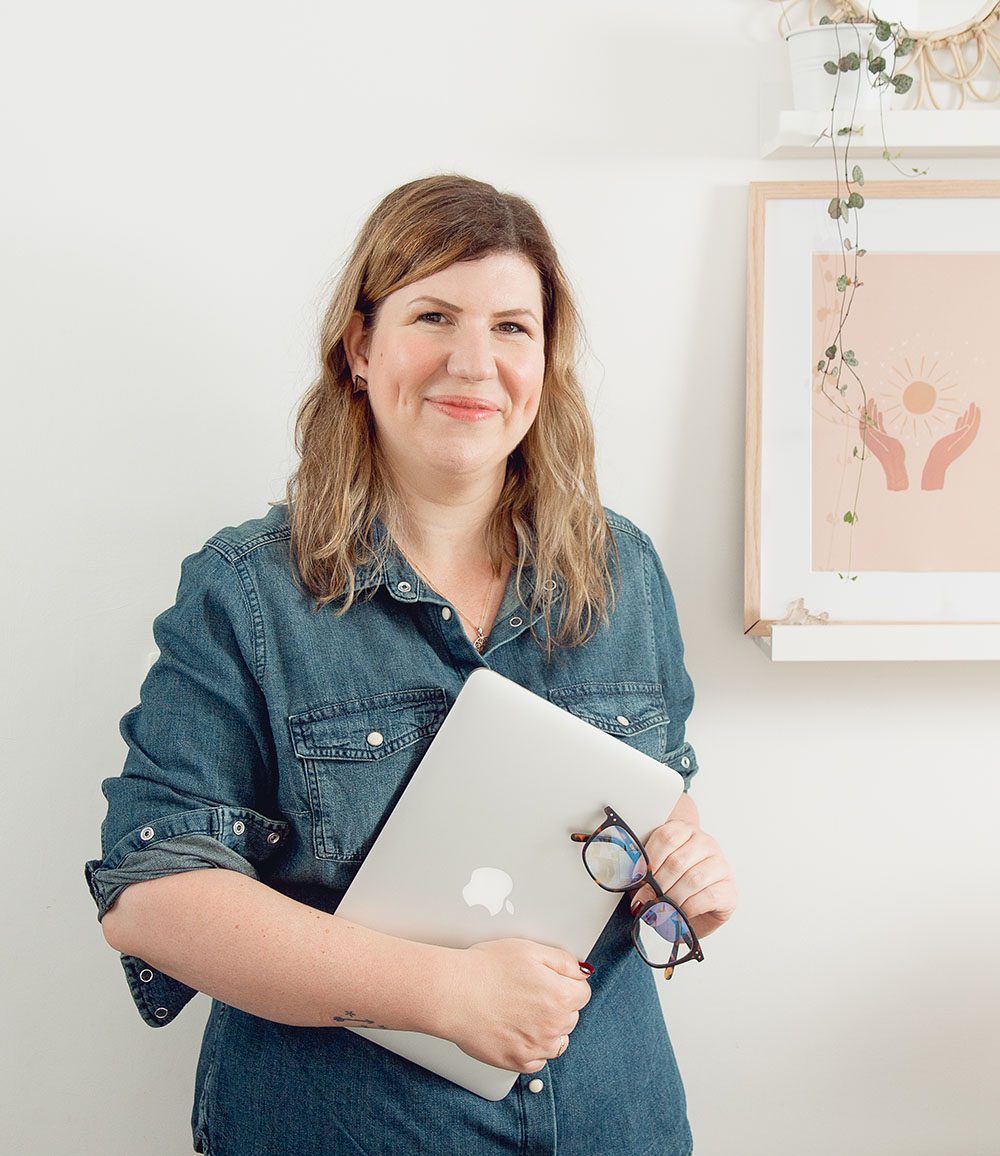 Let's create your offers!
✨ 6 Modules with training videos, workbooks and more
✨ Private customer and client only Facebook Group (optional)
✨ Lifetime access
✨ Access to all future updates and live rounds
FAQ's
Do you have a refund policy?
If you join this programme and decide it's not for you let me know within the first 7 days and I'll give you a no questions asked refund
Will this programme help me create my 1:1 coaching package?
Yes! We'll be covering basically any kind of offer you can sell in your business but we do have an added bonus training on creating your 1:1 packages.
How does it all work?
Once you've paid via ThriveCart you'll be emailed access to the programme materials – please note that the full programme will not go live until Monday 24th April
Do I have to do the live round?
The live round is completely optional, it's totally up to you if you'd like to join it, otherwise the programme is self study.
Got questions?
Feel free to use the chat box in the lower right hand corner to pop me a message and I'll be happy to help.
© Laura Agar Wilson 2012 - 2023 | Brand and Website Design by Wholeheartedly Laura | Photography by RJM Photography