Show up & Serve – 6 month programme
*now closed*
These are unprecedented times.
If you already have a business or are in the process of starting a business maybe, like me, you feel like the rug has been pulled out from under your feet.
To be totally honest it's all been a bit of a head f**k hasn't it?
How do we even do business right now? Is it ok to still sell? Should it be business as usual?
You only had a few hours to work on your business before, but now you actually have less!
Maybe you're scared of the economic situation and worry whether your business will survive this.
But time for the good news…
The online world is now more important than ever. People need your support right now, and in a form that they can easily access. Then once this crisis is over, so many more people are going to be used to accessing support and information online too.
If you have an online business (or want to pivot your face to face business to work online)
⚡ NOW IS THE TIME ⚡
These tough days aren't going to last forever, but there's so much you can do right now to help your business thrive today and tomorrow – even if you only have a few hours a week to do it in!
It's time to Show Up & Serve so both you and your business can thrive.
Show Up & Serve is an affordable 6 month programme for up to 30 women to support you and your business to thrive during these trying times.
It's especially designed to help you grow your business if you only have a few hours a week. Whether you want to get more clients and sell in a kind and authentic way, create your first digital programme, or simply get support to keep things going, this is the community for you.
Unlike huge online membership groups that lack more personal accountability and support, the club has been designed to stay cosy with a limited number of participants to ensure you get the support you need.
For 6 months you'll get my all of my energy and support as I hold space for this small community.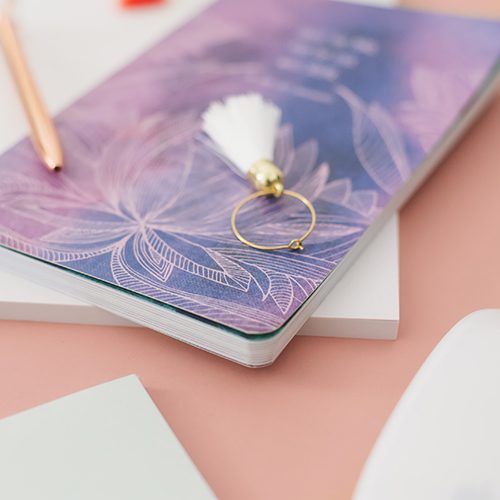 Who's it for?
Coaches, online service providers such as nutritionists, PT's, yoga instructors etc and bloggers who know they need some support at this time to do business well, in just a few hours a week without the hustle.
You're pretty self motivated but you enjoy the structure and accountability of being part of a group with other women who support you and have your back. You like to have someone you can ask for feedback, direction or to just 'talk it out' when you feel stuck.
You've tried large online memberships but found them pointless as you never really interacted with them or used the available resources as they were just too impersonal, but you're looking for something at a similar price point with a smaller group.
You have a big vision for your business and you're excited to make it a reality, even if your plans have had to change a bit and you just have a few hours to make it happen! You value the role of a mentor and biz buddies to help you reach your goals.
Right now we need community
It's never been a good idea to try and grow a business alone, and now more than ever we need a support system – other women who are in a similar position to you and really get what it is you're going through. You need that sounding board so you have people to talk through decisions you need to make, worries you have and to keep you motivated during this time.
This community is here for you in Show Up & Serve
A private Facebook group community
Monthly group call
Monthly online co working session
Office hours calls (Facebook Lives where I answer any questions you might have)
Quarterly group planning sessions
For Uplevel members: one 60 minute 1-2-1 call and unlimited Voxer and Email Support
Access to a library of resources, trainings and mini courses including:
Nail Your Niche & Wholehearted Planning Framework, Easy guide to creating your first digital product, How to run a community challenge, Productivity hacks, Running your first Facebook Ads, Social Media Marketing, Blogging and much more.
PLUS: As this community will be the only way anyone can work with me in the next six months, I'll be creating new trainings and resources so no matter what you need support with, I'll create a training or resource especially for you.
Hi, I'm Laura and I believe in doing business the wholehearted way…
Now more than ever we need to be doing business so that we're showing up in a way that feels good to us, that we're creating aligned offers and selling them with integrity and that we're making sure our needs are getting met in amongst it all – including our financial needs and our wellbeing needs.
I've been doing business online since 2012 (I started my business when we were technically still in a recession) I've been a successful health coach and blogger before I started mentoring other business owners and in that time I've created multiple online offers including ebooks, memberships, group programmes and online courses.
If there's a way to make money online as a coach, I've probably done it!
I've also done all of this while working minimal hours – I had my son back in 2014 and my daughter most recently in Dec 2019 – one of my goals has always been to run a profitable business around being able to care for my kids (without pulling my hair out!) and in that process I've discovered lots of ways to make a business profitable and manageable in less than 10 hours a week. 
Before working with Laura, I was having a very difficult time figuring out what I needed to focus on to move my business forward. There were too many options and no one to help me sort through them. My business felt overwhelming and heavy.
Laura's gentle, no-nonsense approach has helped me wade through the many options in my business and choose what felt most aligned for me at each stage.
Without Laura, I would probably still be wallowing in indecision around my business. With her help, I've been able to make and carry out plans that are actually moving the needle forward. The best part is I have been able to do this without sacrificing my quality of life, which is very important to me.
Alex Strauss – Alex Strauss Online
Before working with Laura there wasn't a business! I'd ended up in a position where I knew I wanted to keep doing something in the online space but had no idea where to begin or how to manage to do it alongside my health and other commitments. I was feeling lost.
Laura provided me the right combination of support, training and accountability. It was lovely to connect to others who's businesses were in a similar position as mine. The training on Pinterest and business foundations really helped me. The one to ones with Laura were incredible for helping me shape the business into something I was both super excited about and felt sustainable.
Now I have a business I feel I can actually sustain!
Laura is an incredibly supportive and generous coach. I'm so pleased I had the opportunity to work with her. She knows what she's talking about and is very supportive.
I've been working with Laura for just under 2 years now and it's the best thing I ever did for my business and wellbeing.
I'd never had a coach before and at first it seemed like a big commitment, especially when I didn't really know what to expect or what I was going to gain from the experience, in all honesty without Laura, I don't think I would even have a business right now.
Over this past 2 years, I've done things I never thought possible, written two books, an online course, hosted webinars, started and grown an email list, started a blog and created a website that I'm proud of.
I've also got confidence in my abilities and am well on the way to earning more in my business than in any previous jobs. Considering I've got a 3 year old and a 1 year old that I look after full time, I've made incredible progress.
I'm so grateful that I found Laura, she really does walk the walk. She is incredibly honest, caring and kind and she is living what she teaches, running a successful business in wellbeing whilst genuinely supporting women for better health. Most importantly she is not afraid to be herself, showing up like that is the best inspiration I could ever ask for.
A private Facebook group community
Monthly group calls*
Monthly online co working session*
Office hours calls*
Quarterly group planning sessions* 
Access to courses, resources and trainings
LIMITED PLACES REMAINING
A private Facebook group community
Monthly group calls
Monthly online co working session
Office hours calls
Quarterly group planning sessions 
Access to courses, resources and trainings
PLUS:
One 60 minute 1-2-1 a month
Voxer (audio messaging) and email support
ONLY 1 PLACE REMAINING
*The programme officially runs between Monday 13th April – end of October 2020. Calls will be held on Saturdays during lockdown (then possibly move to Tuesdays) at 1 or 2pm UK time 8 or 9am ET*
Want to have a chat before you sign up? Pop me a message here and we can arrange a call.
The value in this programme
This programme provides you with multiple avenues of support from the Facebook Group Community, Group Calls, Resources and trainings – however, it is not expected that you have to use all the trainings or attend every call to get value from this programme – coming to one group call a month, submitting questions to office hours or using one training will give you huge value without straining your time and you having to hustle it out!
Working with Laura as a business coach has been invaluable for me and my business.
Laura provided me with amazing practical and emotional support during the first few months of setting up my business. It was great to work with someone who have 'been there and done that' and learnt a lot along the way! She helped me understand how to use social media to build my business, focus my activities on things which achieved results and held me accountable – which for someone who so often does more for others but not myself was invaluable! She also helped me find my confidence when I was doubting my abilities to make my business a success and it has been so comforting to just have someone to support me on this first chapter of my entrepreneurial journey.
The resources and skills she was able to share with me have helped me grow my nutrition business and I'm now not only am I following my dreams and doing something I'm passionate about, but it's also starting to pay the bills!
Thank you as always for being such a great sounding board and wealth of advice. You always put me on the right path. And your Pinterest advice is genius – I got over 1000 views on one of my blog posts, this stuff works!
Working with Laura has hands down been the most helpful thing I could have done for getting my business off the ground. Laura is such an enthusiastic coach and so understanding of new business owner struggles. I had been feeling lost and lacking direction on my business journey but speaking with Laura has made me feel positive and focused again. I couldn't recommend her highly enough, she was an absolute pleasure to speak to. If you are feeling stuck with your business, 100% get in touch with Laura!
I have found Laura's website and personal advice invaluable for helping me work out how to start my health coaching business.  Her resources are practical and easy to follow, and I look forward to her newsletters with interest.  Her approach is professional, fun and human – a great combination
When will the group calls and office hours take place?
The group calls will take place on Tuesdays or Saturdays at 1pm UK time / 8am ET. You don't need to be able to make every single call to get the most from the programme but ideally you'll be able to make one call a month. 
What is your cancellation policy?
While the expectation should be that you're in it for 6 months I understand that these are uncertain times. Therefore you can cancel at anytime, with one months notice, no questions asked. Refunds are not available.
Is this programme only for health and wellbeing coaches?
Not at all! This programme would be suitable for anyone running an online based business such as health coaches, life coaches or any other service based business. This programme could also support you if you're working to bring your face to face business online at this time.
Any other questions? Just pop me an email at laura@wholeheartedlylaura.com