website and branding design services for coaches
Whether you're new to the world of coaching or you've been running your business for years, having a professional and beautiful online presence has the power to transform your business completely.
Having a unique brand that visually communicates your message is one of the best ways to stand out online. Having a stunning yet functional website that works hard as your best business asset makes your 'home on the web' a place people will want to spend more time…and spend more money.
If the idea of DIYing it makes you cringe (because you know it would take you forever and you'd be ready to chuck your laptop out the window in the process) then you're in the right place.
As an experienced coach and a designer – let me take the hassle out of it all and create for you the perfect brand and website for your coaching business. 
I'm Laura, your online business secret weapon!
When I started running my online health coaching business I spent years figuring out how to make it all work. From design to tech and using some of the latest and most effective programmes I taught myself how to create what my business needed to grow – as well as look professional and to feel authentically me.

Alongside the right strategies and support, I created a business that gives me the freedom I need to live a life that feels balanced (around my role as a mother too) and which pays the bills…and then some!

Let me use my design skills, tech knowledge and strategy to get your business off the ground in weeks instead of years!
I've created this range of services as a one stop shop specifically for new and established coaches who want professional design services that actually work for them.
Alongside all the design work I can offer a unique mix of 1-2-1 coaching services and tech support – as a business mentor and a health coach, as well as a designer (yep, I where I lot of different hats!) I'm especially well placed to help you make sure you don't just throw up some pretty pictures and fonts – rather that you have a business model that works first – with the design and function to support it.
New coaches who really mean business and established coaches who feel they need to up-level or rebrand their online presence. 
You understand the impact of good design when it comes to helping you stand out, create trust and sell your services. You're over tatty cheap website options that won't support you to reach your goals or spending months trying to DIY it. You know your website is your business HQ, your online home and shop front and you need a brand and website that will grow with your business. You also value the role of a mentor in supporting you to get everything you need in place from strong messaging and a marketing plan to the admin systems you need to keep your business ticking.
I offer various bespoke packages designed to suit your needs, which can include: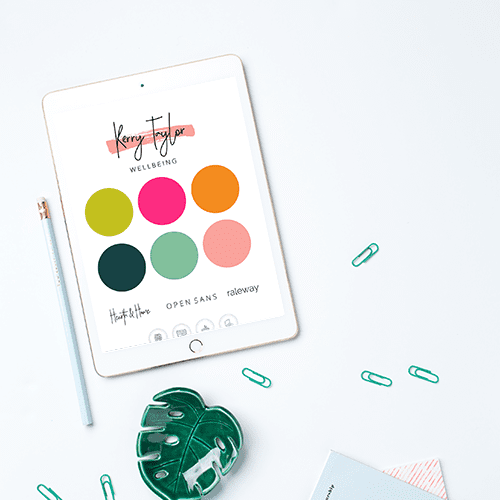 Including two consultation calls and designs including a logo, secondary logo, brand colours, fonts and brand messsage guidance all put together into a pdf design guide.
My approach to branding is to make sure it feels authentically you!
A fully responsive website built on WordPress – options for basic 5 page or 7 page website with different levels of customisation. Including consulation calls and training videos so you can manage the site yourself once completed.
1-2-1 coaching to help you get clear on your niche and messaging, create your coaching packages, refine your website copy, plan your marketing approach and more.
email set up + opt in design
Support to set up your email list and create and design a PDF opt in gift + adding a pop up to your website and other sign up areas across your website.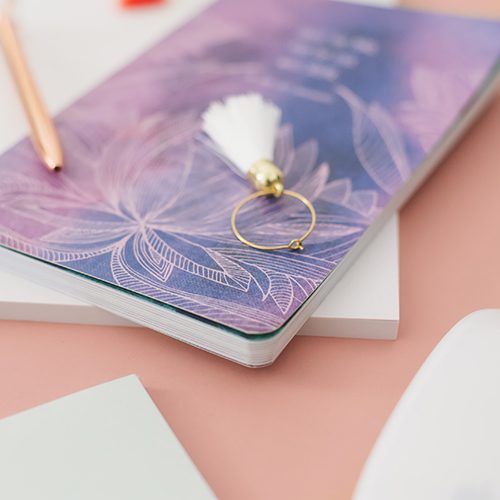 shop or sales functionality
Want to sell products or services automatically via your website? We can add various options to your website design to support this such as a woocommerce store, Sendowl + PayPal etc.
Whatever needs designing for your business, I can help! For example – one off sales pages, social media graphics, workbooks for your clients and more. 
Kickstarter for new coaches
I also offer my signature Kickstarter package for new coaches which includes three 1-2-1 coaching sessions, a brand design and website build starting from £2300 / $2900.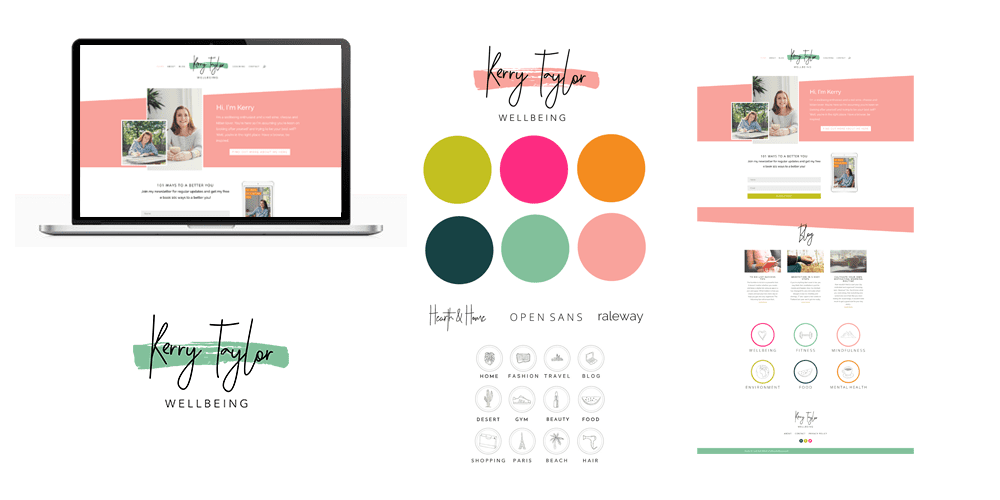 I can offer a unique mix of business mentoring and the design and tech elements required to start a new business.
Unlike working with a web developer or graphic designer who has no clue when it comes to running a coaching business, I know the deal! 
I'm also a Mum, and I know what it's like to want to create that life filled with freedom and flexibility for family life – but one that also brings in a good income.
I built my own business from the ground up learning a whole host of skills in the process including website and branding design (in a previous life I studied graphic design and photography at University!) social media, marketing and more.
I know what it's like to need to create a business that works for you, let me help you stand out online with design that works for your coaching business.
What my previous clients have to say…
I have just finished my business coaching programme with Laura and it has been amazing! I had the idea and qualifications for the business I wanted to set up but no clue about where to start!
Laura made things really simple and guided me step by step at every stage, including writing copy for my website, how to create things like opt ins (something I didn't even know you needed), attracting paying clients, launching offers, marketing myself, using social media effectively and creating profitable income streams.
Every time I had a question (and I had a lot!) Laura was quick to respond and never become frustrated with. She was patient, knowledgeable and super helpful! She also put me at ease and helped me believe in my business and its success when I felt overwhelmed or unconfident.
Thanks to Laura I have a clear plan going forwards of how I want my business to run and how I'm actually going to make it happen! On top of all of this Laura also designed and built my website for me – something I am super proud of and makes me feel professional and confident.
Without Laura's help I definitely wouldn't have the business I have today. She really knows her stuff and I would recommend her 100 times over to anyone who wants to be successful in running an online business.
Running a soul-centred business, I knew that I needed to find someone who could not only create a website but who also understood what was at the heart of what I was trying to achieve. Working with Laura has been a pleasure from start to finish. She has made the process so simple which, for someone who is a complete techno phobe, has been a blessing! Laura has also taken the time to make sure that I can amend and make changes independently as and when I need to.
Since working with Laura my retreats have sold out, numbers to my website are up ten fold and my social media following is increasing rapidly.
I wouldn't hesitate to recommed Laura to anyone who running who is taking the plunge and starting a a business from the heart. I am so happy with the finished product and I will definitely be using Laura again!
I chose to start working with Laura about half way through my IIN course so that I could hit the ground running once I completed my course.
Working with Laura was great as she not only asks great questions to really get you thinking about where you want to take your business, but she is able to offer practical advice and guidance about what works (and what doesn't!) from her personal experience of setting up her own coaching business.
Laura very quickly 'got' what I was all about and we worked collaboratively to create a brand that fitted perfectly with my vision for my business and my niche market. Laura designed my website and created easy, user friendly videos to ensure I'm able to edit and manage my website and mailing lists behind the scenes moving forward.
Laura is absolutely lovely and gives honest and pragmatic feedback to help you get the best outcome, I loved working with Laura and can highly recommend her as a business coach/website designer for anyone who is looking to set up an online coaching business.
*NOW BOOKING FOR JANUARY 2021*
Get in touch below to book your free no obligation call to discuss how we can work together.
In the call we'll figure out exactly what it is you need, which services of mine can support you, if you have any budget restrictions etc. I will then create a bespoke package of services for your consideration.
If you'd like to move forward, I'll send you a programme agreement to sign, request a deposit and then book in the time in which we'll work together.
Get in touch via the form below to book your free consultation call.
I was sooo nervous about approaching a Business Coach. I think that doing so meant I was REALLY doing this, for real! And having my own website created would mean stepping out of my comfort zone with things like…photo shoots! And actually that wake-up call…that intention…that opportunity to take myself and my business seriously…has worked absolute wonders in itself.
I was thrilled when I was able to work with Laura, as I've followed her social media posts and emails for a while (one of the few emails I read without fail!). She made her coaching and website development package absolutely tailored to what I needed, and at an affordable and sensible rate.
Over 3 months we've had fortnightly Skype calls which I've so looked forward to. I feel focused and have the most direction ever. I also have the most BEAUTIFUL website – it looks just as I always wanted and is something to be forever proud of. Laura listened to everything I threw at her (thank you!) and this has resulted in a clean, minimalist, straight-talking, no-nonsense space for fabulous females to 'find their warrior' with me, through fitness.
Initially felt like a scary investment, financially and time-wise – but actually Laura has given me MORE time; instead of giving me extra jobs to do, with her help I have cut back on the aspects of my business that I didn't need and that weren't serving me either money-wise, or happiness-wise. I now have bitesized chunks of work to do each 3 months, each month and each week, which I can work towards with absolute conviction that I am now heading in the right direction. And the financial investment was honestly the BEST I've made so far.
Go for it ladies, you won't regret it! Laura, I will really miss our calls, and will no doubt be in touch again next year for some more wonderful pep talks and goal setting! Now to get my game face on for a hugely successful 2018…
I have just completed business coaching with Laura and am so delighted that I made the decision to invest.
Before I finished my HCTP course, I was working with Laura to focus my future visions for my business and to identify my ideal client. She helped me to conduct early market research and we then worked together to develop my brand so that it aligned perfectly with my vision
Laura signposted various resources to help me develop my copywriting and was always helpful when I emailed her with a million questions and queries. She provided amazing help and advice around brand design and guided me to collect a wide range of visual inspiration which she then collated and developed into a website that I am unbelievably proud of.
She played a number of roles during our sessions together; professional guide and mentor; calming and supportive friend and awesome website designer and developer!
Her support in all areas was second to none and I have no doubt that were it not for her, I would still be standing on the sidelines, procrastinating and panicking about where to start. Because of Laura I have been able to dive head-first into my new and very exciting business and within the first month of launching my website, I am already working with clients and being asked to speak at public events and workshops.
Thank you Laura. I hope we get the opportunity to work together again in the future!
I haven't even started my business yet or completed my training, can I still work with you?
Yes of course, this is actually a great time to work with me so you can really get the foundations right and hit the ground running as soon as your graduate from your training programme.
Can you guarantee I'll make an income through my business if I work with you?
No one can guarantee anything and each person's journey is different, however I can say with certainty that you'll have a proven structure and system in place as well as the foundational work needed to attract paying clients and customers into your business using methods that work.
Do you charge any ongoing fees?
No. Other than your domain and hosting (which is not processed by me) there are no ongoing costs. At the end of the package you'll get a training video showing how you can maintain the site yourself. However some previous clients have found it easier for me to take on the ongoing maintenance for a small monthly charge.
Will I need to invest in anything else besides this programme to get my results?
If you are looking for particular design elements or stock photography to use in your branding then there may be a cost associated with that (around £50 depending on what you need). It also makes sense to get some professional photographs of yourself taken to complement your branding (I'd recommend looking into costs with local photographers, however if that's hard to budget for it's totally possible to DIY and I can provide guidance around that). If we are looking to set up a website from scratch there will be domain name and hosting costs associated with that. (around £70 per annum including SSL certificate depending on the domain name you are after). Depending on which email system you opt for there may be a small cost associated with this also.
Do you offer a payment plan?
Yes I offer a flexible payment plan contact me for more details.
What currency do you charge in?
I'm happy to take £GBP or $USD
Is the cost of this programme tax deducible?
Absolutely! I'll supply invoices so the cost of this programme can be accounted as a business expense.
Is this programme only for health and wellbeing coaches?
No, this programme would be suitable for anyone running an online based business such as coaches, mentors and healers. 
Can I get certain aspects of the package done with someone else, for example get my branding done with another designer and just work with you on the website and mentoring?
No, while I'm happy to look at bespoke options, I don't create websites with branding that hasn't been designed by me.
Any other questions? Just pop me a message on the form above!