Free training from Laura Agar Wilson
How to Create a Wholehearted Business
Take this free training workshop to discover how to build a business that helps you live the life you want to live and have the impact you want to create whilst also leveraging everything that makes you, you.
This is a time limited replay of training I recorded as part of my hugely popular Create an Aligned Offer Challenge.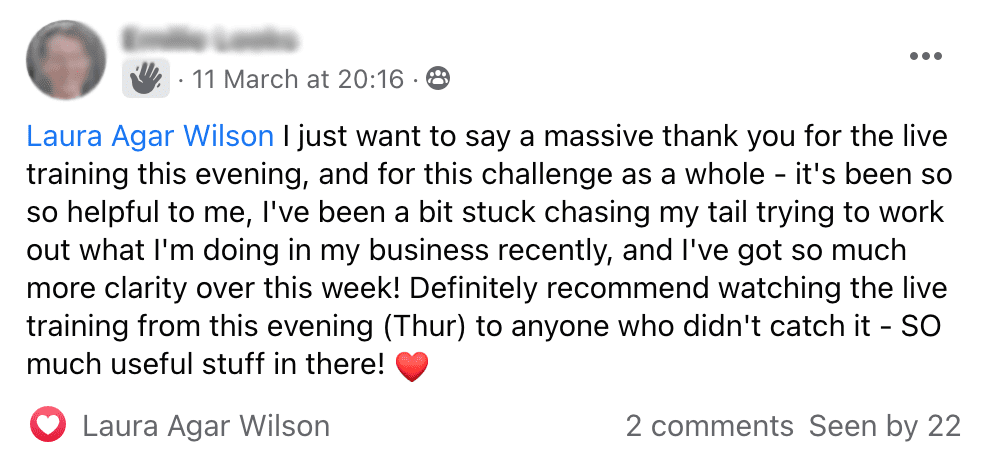 The training is only available to watch until:
This free training will teach you how to build a coaching business that really 'works' including:
The 5 essential elements of a wholehearted business
My easeful business growth strategies including my 4 hour marketing workflow
A behind the scenes look at exactly how my business is structured now and when I was a health coach
You'll want to watch this FREE training if you:
You want to understand how a successful coaching business is structured for success
You want more ease in your business – I'll be sharing my 3 easeful business strategies
You feel like you don't really know what you're doing to build your business, it all feels a bit like throwing spaghetti against the wall
You want to have more confidence in who you are in your business and be able to showcase what makes you unique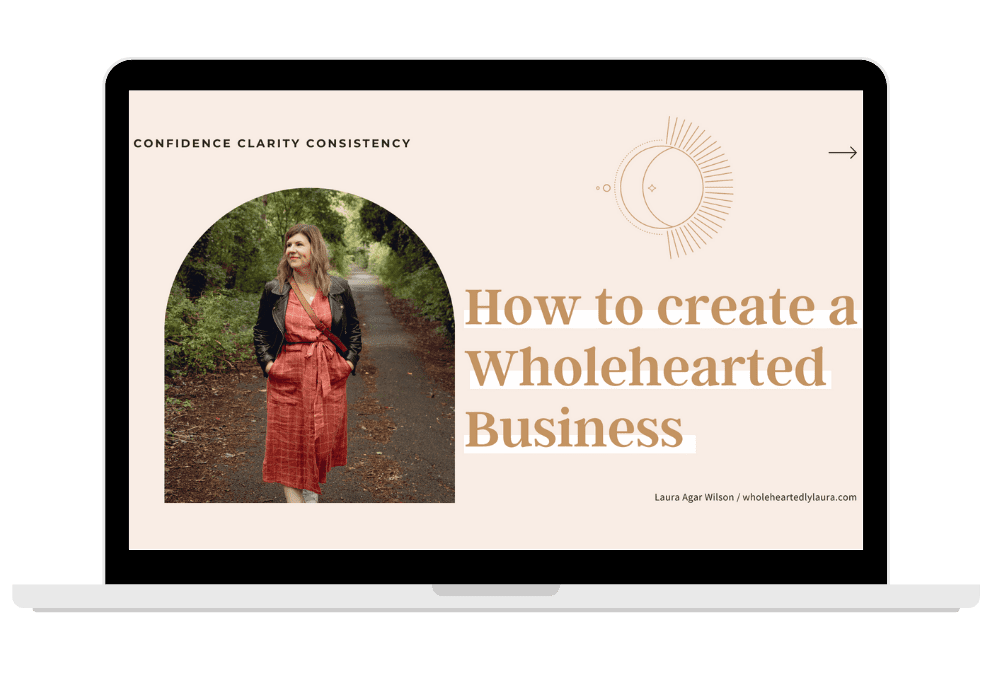 I help heart centred coaches build a business that honours who they are and what they need to thrive.
I created this training as part of my Create Your Aligned Offer Challenge and it was so good I wanted to share it with more people!
It's packed with really actionable tips to help you build a business where you get to life the life you want to life, make the impact you want to make and really leverage who you are to be a success.
I share some of my most valueable info including my 4 hour marketing workflow, easeful sales strategy and more. 
I hope you find it super helpful and inspiring!

The training is only available to watch until: