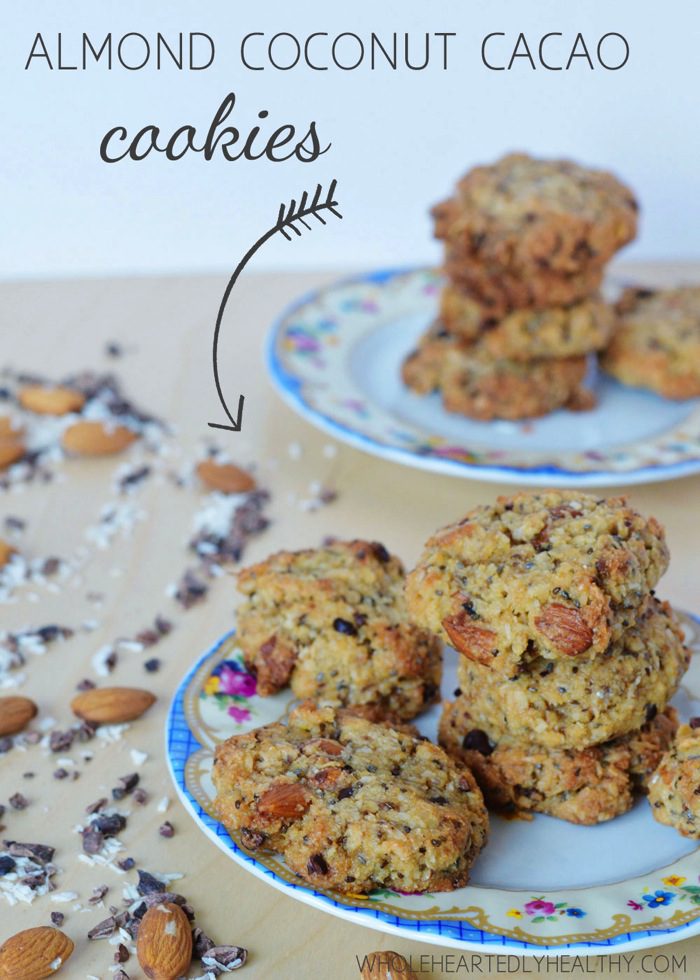 Cookies are probably my favourite baked treat. I'm sure it has something to do with working at Millies Cookies for several years while I was in Sixth form and at Uni, I ate a lot of cookies in that time! However these cookies could not be more different to the Millies variety.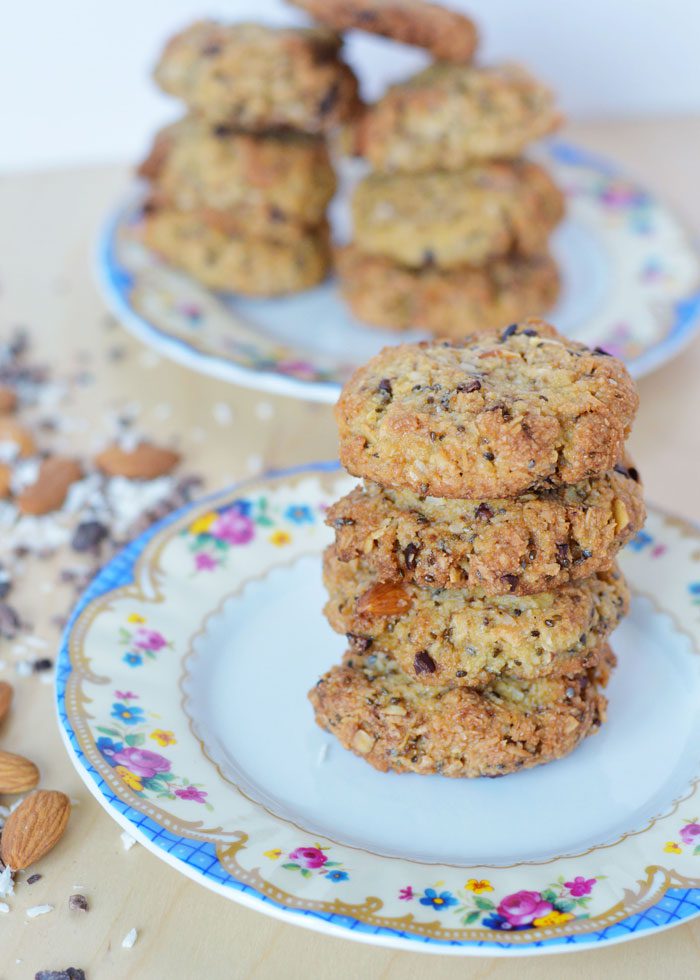 A couple of weekends ago I just really fancied a nice chewy cookie. I also thought that some little cookies would make a great newborn-middle-of the-night-feeding-snack. I wanted something filling and sustaining with as much nutrition as possible.
Unlike a Millies cookie, these are totally jam packed with health promoting ingredients. They also taste great! The ground almonds and coconut give them a wonderful texture, almost macaroon like.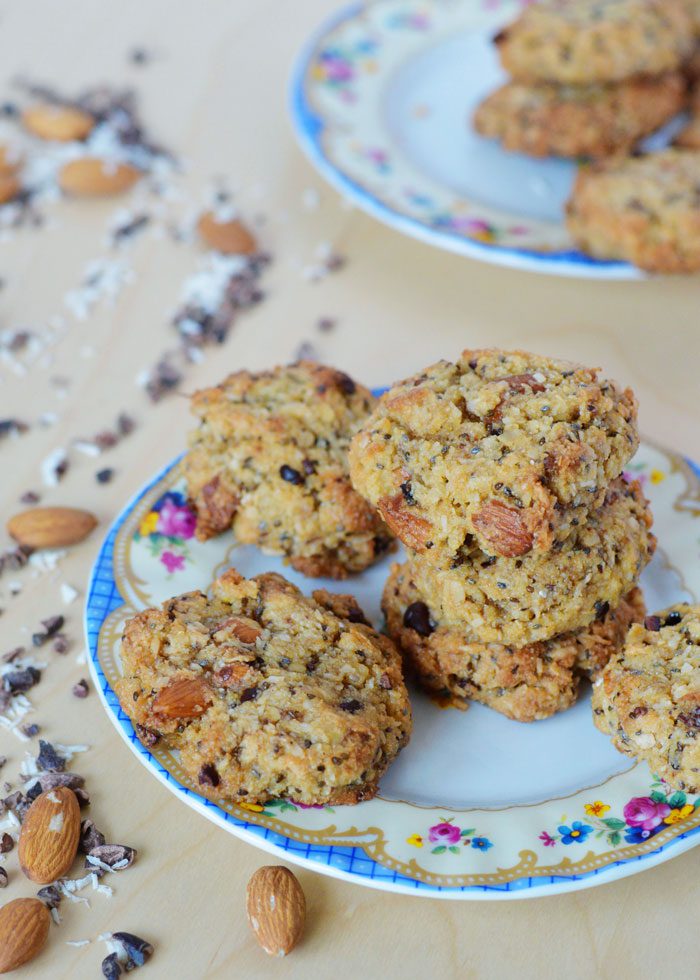 The chopped almonds and cacao nibs give them a fabulous crunch and the chia seeds pack in extra nutrition. If you don't like the idea of cacao nibs, then dark chocolate chips can easily be used in their place.
Almond Coconut Cacao Cookies
2014-09-30 13:16:46
Ingredients
1 cup ground almonds
1/2 cup desiccated coconut
1/4 cup porridge oats
2 tbsp cacao nibs
2 tbsp chia seeds
1/4 cup chopped almonds
1/2 cup coconut sugar or xylitol (I used xylitol)
Pinch salt
1 egg
3 tbsp coconut oil
1 tsp vanilla extract
Instructions
Combine all the dry ingredients together in a bowl
Melt the coconut oil and whisk into the egg until it has become pale yellow and almost doubled in volume
Mix the wet into the dry and combine into a dough
Wrap the dough in cling film and chill in the fridge for 30 minutes (I just popped mine in the freezer for 15 because I'm impatient like that ;-)
Pre heat the oven to 190 / 375F
Line two baking trays with grease proof paper
Form the cookie dough into balls roughly 1.5 inches in diameter. Press down on to the cookie sheet to flatten.
Bake for 5-10 minutes until lightly golden. Leave to cool on the tray.
Notes
These will keep well for a few days in an airtight container or will also freeze well (as will the dough)
Adapted from Minimalist Baker Almond Meal Cookies with Chocolate Chips and Coconut
Wholeheartedly Laura https://wholeheartedlylaura.com/
These did not last long at all! Do you have a favourite cookie or biscuit healthy or otherwise? What would be your perfect middle of the night snack?