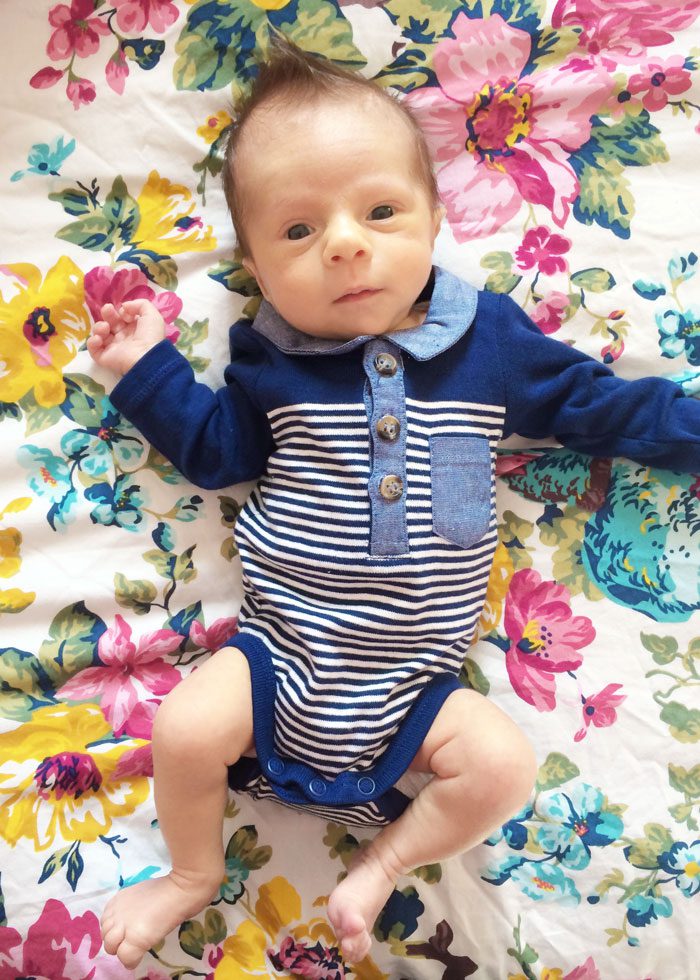 Sooo cute right? I could look at him all day long! We've had a fab week together (one particularly sleepless night aside). He's gaining weight really well and is now focusing on us properly and almost looking like he's about to smile! My health visitor said that he's on target for his developmental milestones which I was thankful to hear as I thought he might be a little behind due to his prematurity. We have definitely found our groove, it feels like he's always been with us and life without him is hard to imagine.
Well this week generally started off well as I'd spent some time at the weekend preparing some food and getting myself sorted but after Monday time just seemed to run away from me and as of Friday I've been fighting off a horrid head cold, yuk! I have had some nice eats though…
Eat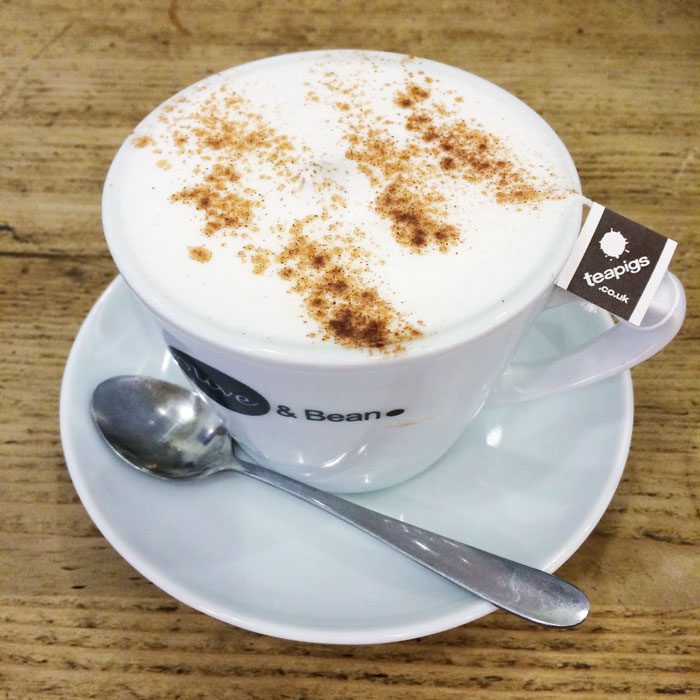 Gorgeous chai latte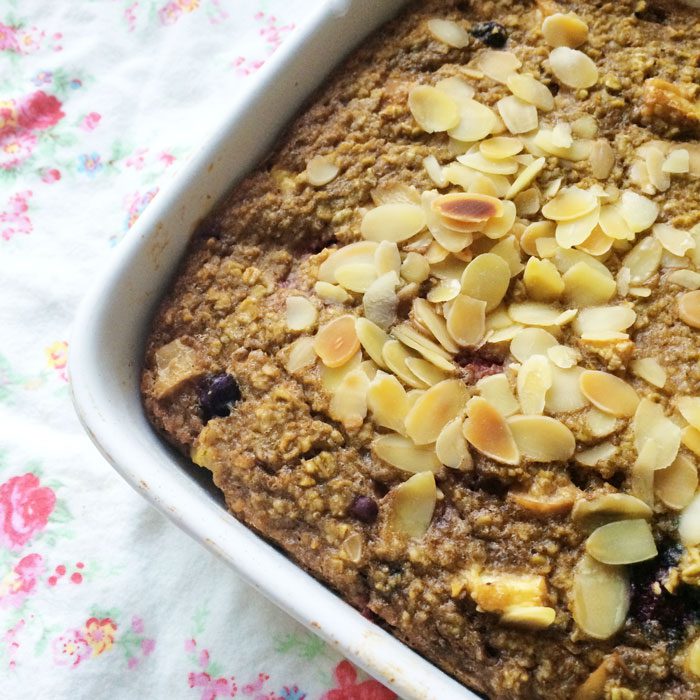 My baked oats made without the banana and two apples in place of some of the berries, plus a lot of cinnamon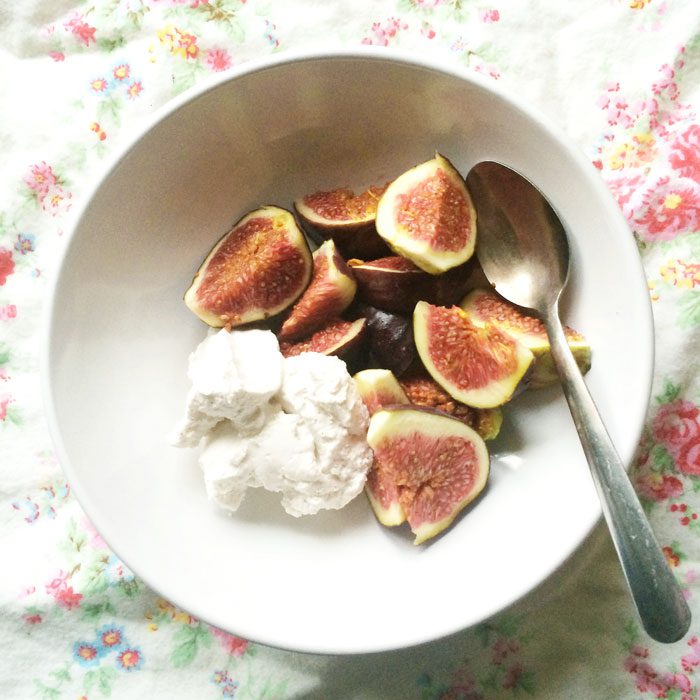 Figs and vanilla coyo
Protein pumpkin smoothie – pumpkin, vanilla sunwarrior, ginger, cinnamon, unsweetened almond milk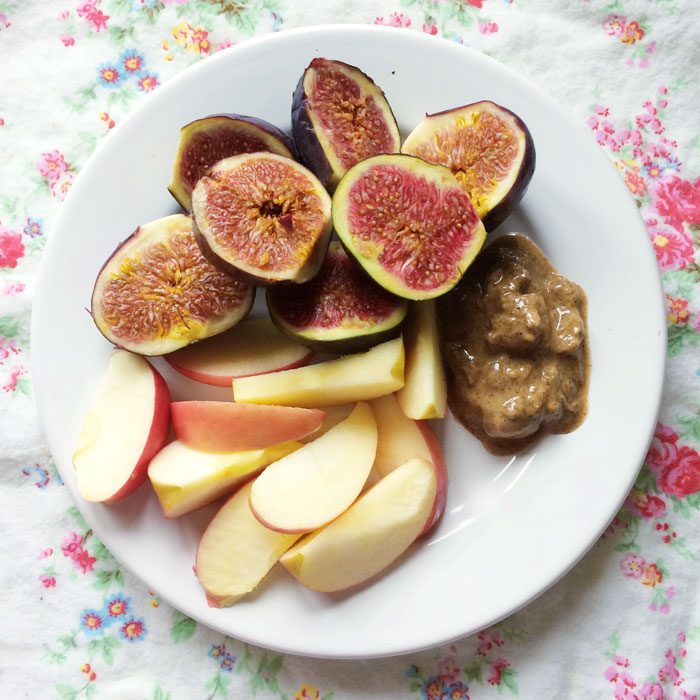 Snack plate of figs, apple and almond butter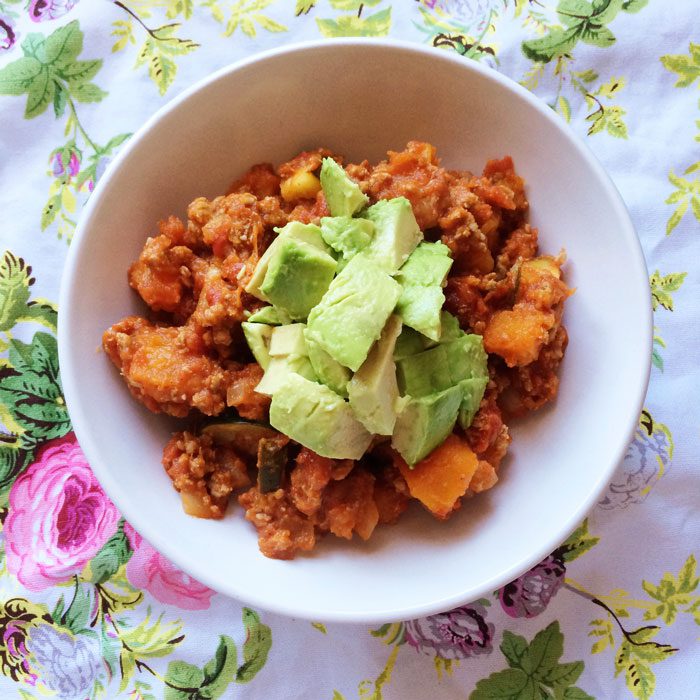 Gorgeous turkey and butternut squash chilli
Homemade Thai red carrot, sweet potato, red lentil and coconut soup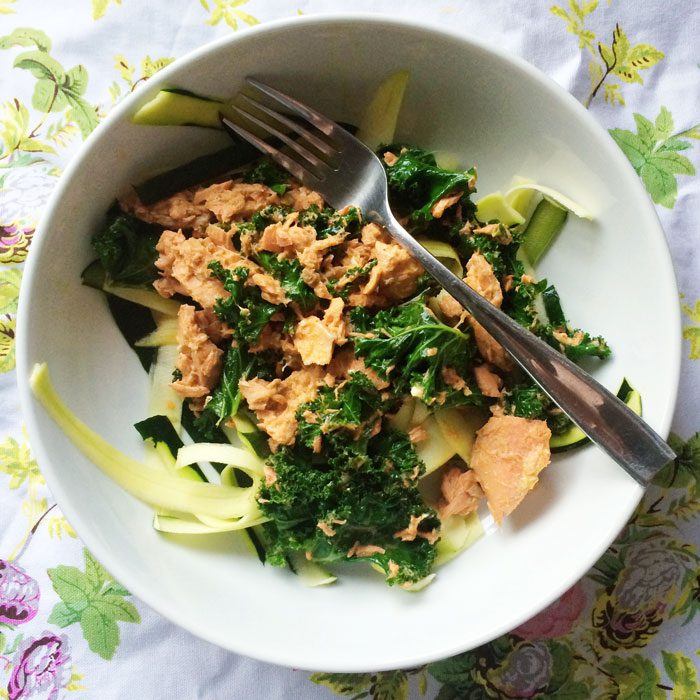 Thai red salmon and kale with courgette ribbons
Purely Twins flourless peanut butter choc chip blondies – I made mine using almond butter
At the weekend I made a big pan of that Thai Red Carrot, Sweet Potato and Coconut Soup just using up a few ingredients I had on hand. As I had found some plantains at the market on Saturday I decided to experiment and make those blondes. They were incredible and such an amazing texture. I also made a big pan of turkey and butternut squash chilli, I might have to work on that and develop it into a recipe for you! Then on Monday I made up my baked oats, batch cooking is definitely were it's at for me right now! When I've been caught without anything prepared I'm still eating through a load of Illumi ready meals and making meal size green smoothies to keep me going.
Move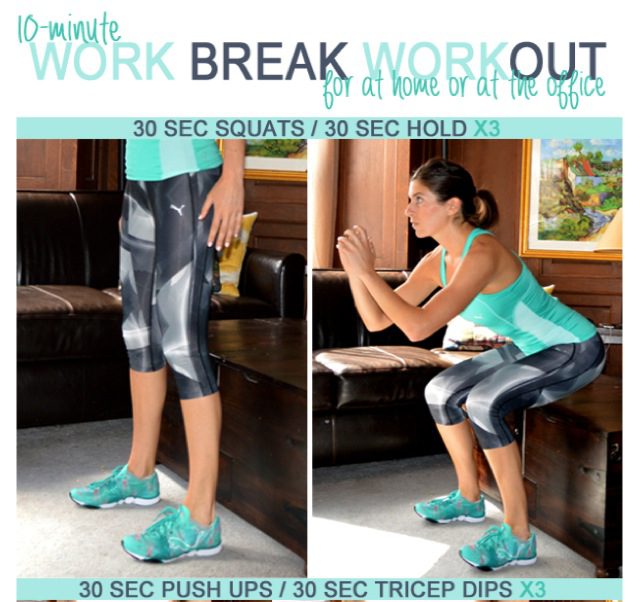 10 minute work break workout via Pumps and Iron
This week has been abysmally stationary to be honest. I did do a quick yoga workout at the start of the week which felt fabulous, but after that I just didn't seem to be able to fit anything in. I was also surprised when I contacted the Doctors to book an appointment for my post natal check, that they told me they no longer did a physical check on the mother, which I was surprised at! I'd been waiting to start exercising more until after I'd been checked over, but I guess I can just get on with it! The plan for next week is to try and increase our walks out depending on the weather, as well as fitting in a few 10 minute workouts at different points of the day. I think I'll find this easier to achieve and should fit in better with Finley's sleeping patterns. I'll post more details of my mini workouts like the one above when I've come up with them or found them!
Wear
Along with the lack of movement has been a lack of getting out of my yoga pants! I have been eyeing up some autumn season purchases to tempt me out of the cosiness of lazy wear like that cream coat from New Look. I'm adding plenty of stuff to my Pinterest wish list!
Love
I was extremely surprised and excited when I got the email to let me know that I'd been shortlisted as one of the best food blogs in The North East Blogger Awards! Also…
Visits from friends // Finley gaining weight well // figs, lots and lots of figs // Trader Joes salted almond butter brought back from the States for me by a lovely friend // Quest protein bars // yoga pants // butternut squash
Link
Have you ever tried plantain before? What is your favourite recipe to batch cook? Have you got your eye on any new clothes for autumn?