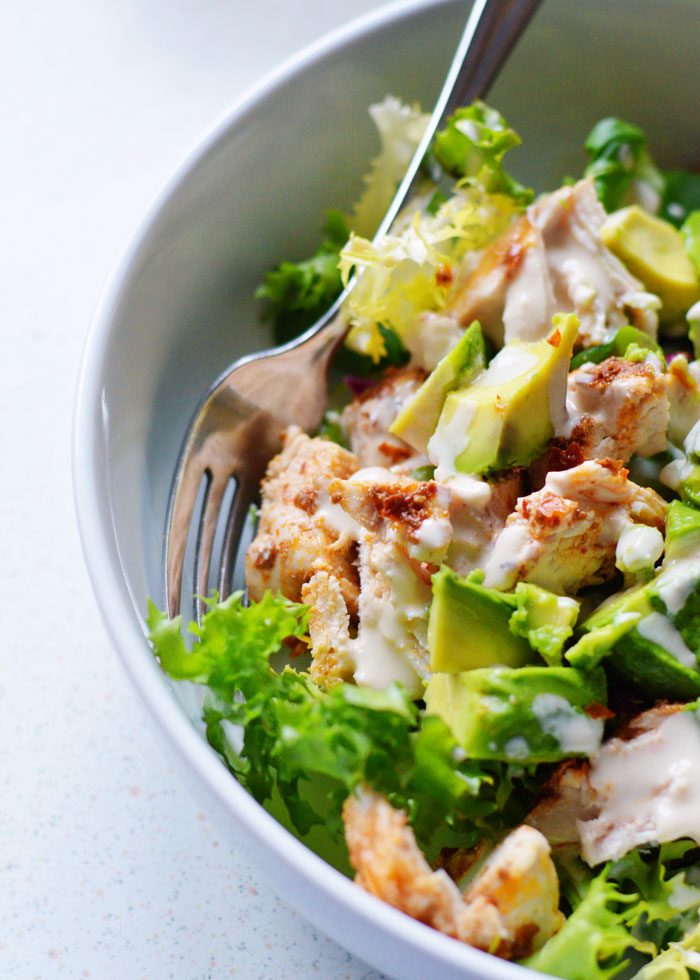 As I mentioned over the weekend I'm really enjoying my salads at the moment, despite the cooler weather. I posted a pic of this salad on Instagram and a good few of you requested the recipe so I thought it would make a perfect Quick and Easy Eat post. It really is delicious! That's maybe because I am in love with harissa, or more specifically this Belazu Rose Harissa a blend of spices and rose petals full of Middle Eastern flavours.
I love mixing a tsp into hummus, adding some to soups or as I've used it here, marinating chicken.
This salad also features another favourite ingredient of mine, tahini or sesame paste. I just love the stuff, it drizzles over anything and makes it taste good. I get the Cypressa tahini which has an amazing texture.
This recipe is low carb and paleo friendly for any of you guys eating in that style right now. As part of my new weight loss journey this kind of meal is perfect for me as it's protein packed, full of flavour and very filling!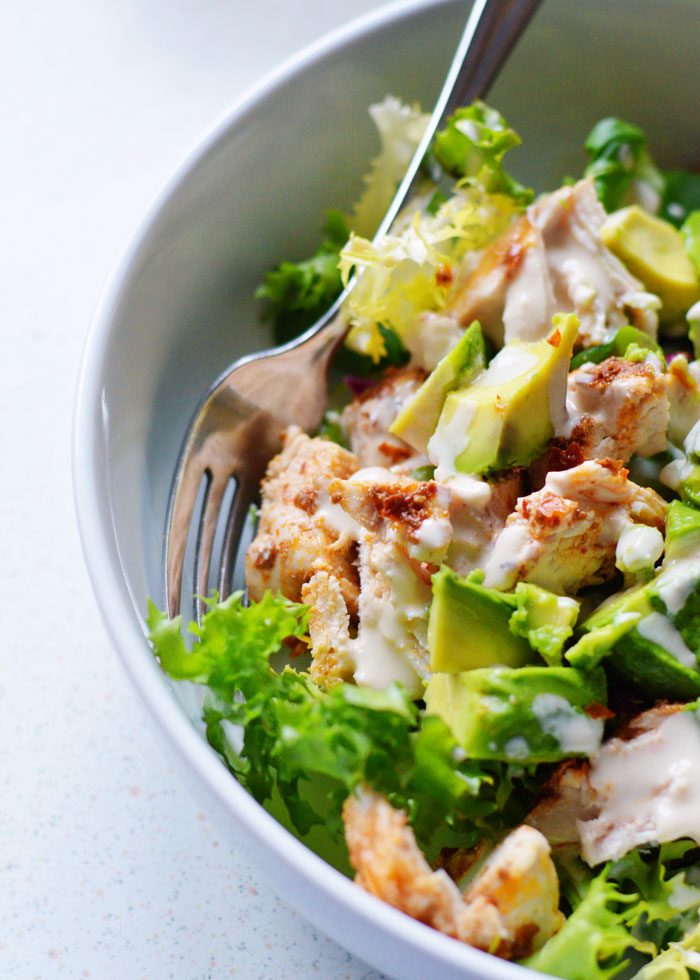 Harissa Chicken Salad with Avocado and Lemon Tahini Dressing
2015-02-08 09:26:34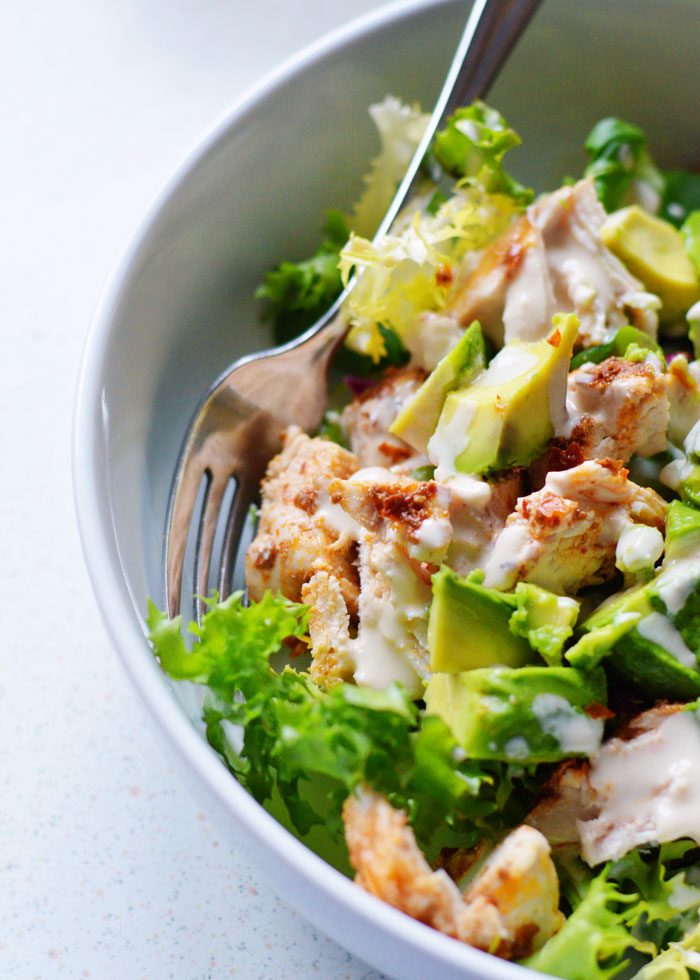 Serves 2
Ingredients
2 chicken breasts
2 tbsp harissa paste
1 avocado
1 head of romaine lettuce (or a few cups of salad greens)
1/4 cup of tahini
1 lemon
pinch of salt
Instructions
1. Place the chicken in a plastic bag, add the harissa paste and squish about to coat the chicken. Leave in the fridge for a few hours to marinate.
2. Pre heat the oven to 200c. Place each chicken breast in a square of foil and gather up the sides to create two foil parcels. Place on a baking tray and bake for 20-30 minutes or until the chicken is cooked through.
3. To make the dressing, juice the lemon and combine with the tahini and salt, adding water until you reach the consistency of single cream
4. To assemble the salad, place the sliced lettuce or greens into a bowl, slice the chicken and place on top then slice the avocado (half an avocado per salad) and finish with the tahini dressing.
Notes
You can of course make this salad with the chicken hot out of the oven or leave the chicken to cool and have another day. If taking this to work I'd use one of those little lunch boxes with the pot that holds the dressing separately and I'd keep the avocado in the saver until you are ready to eat it.
Wholeheartedly Laura https://wholeheartedlylaura.com/
I marinade and bake the chicken on a weekend then keep it in the fridge to slice into the salad during the week. I also highly recommend this avocado saver from Amazon, perfect for keeping that other half until the next day!
Are you a fan of harissa? What is your favourite salad dressing?
P.S this post isn't sponsored and I wasn't sent any products for review. I just bloody love this stuff!