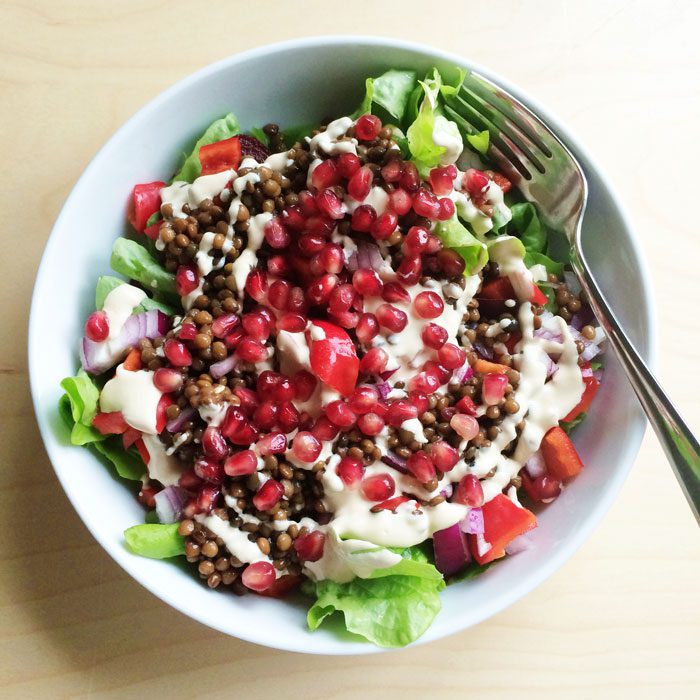 Hi sweetharts, hope you've had a lovely week! Mine has been pretty good, some of my relatives from down south have been visiting so I've had a couple of days out and Finley has been sleeping relatively well. I've actually been able to have an hour to chill with James after Finley has gone to sleep which is wonderful! He's also been going for longer stretches of sleep so I feel more well rested than I have in a while. My aunt from Brighton makes some amazing cakes and I had a slice of her ginger cake with cream cheese icing and her stollen style cake as well and they both tasted amazing! I wish I'd took a pic. Those were my treats of the week so the rest has been a lot healthier. That salad pictured above was so good! Absolutely packed with veggies and the pomegranate seeds added such a lovely sweetness.
Eat
Pear and Ginger Porridge with Cashew Butter and Goji berries
M&S Chicken and Kale from their cafe. I had this twice as it seemed to be the only have decent warm thing on the menu (we went their a couple of days in a row while we were out) It was nice though!
Big salad with quinoa, butternut squash and feta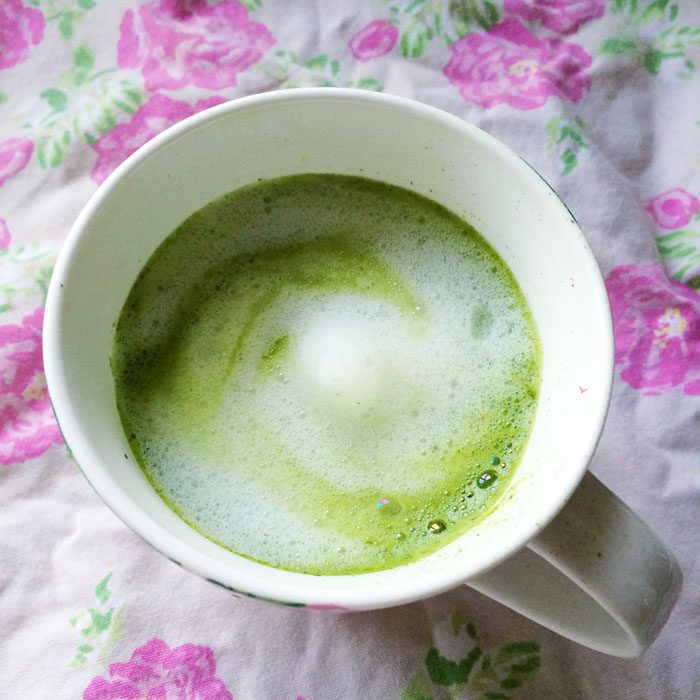 Homemade matcha latte!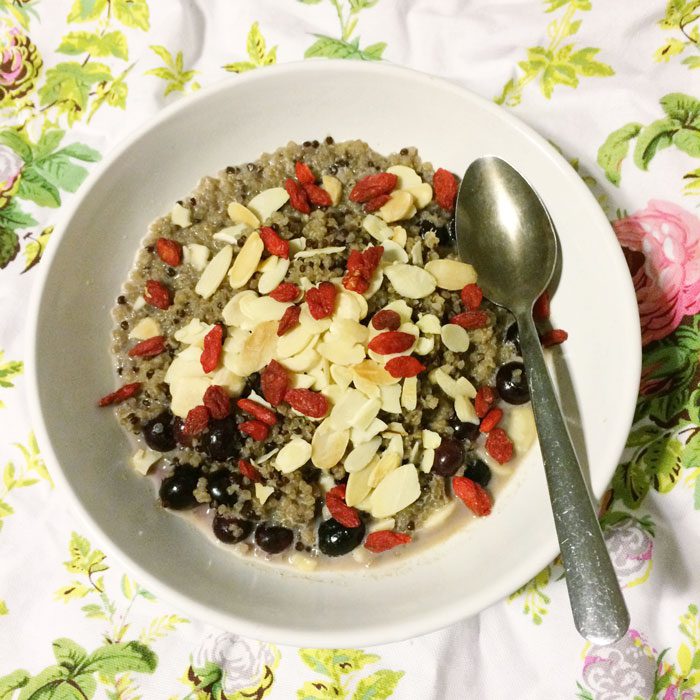 Blueberry quinoa breakfast bowl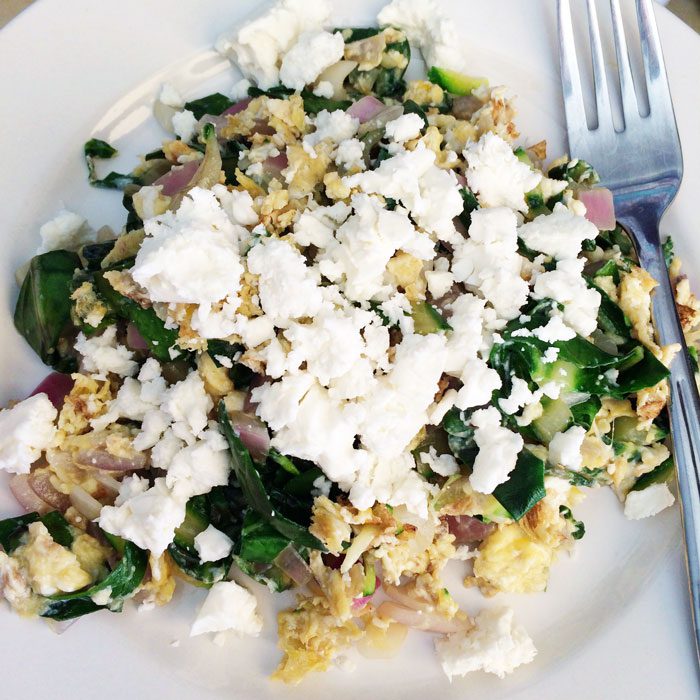 Chard and red onion scramble topped with feta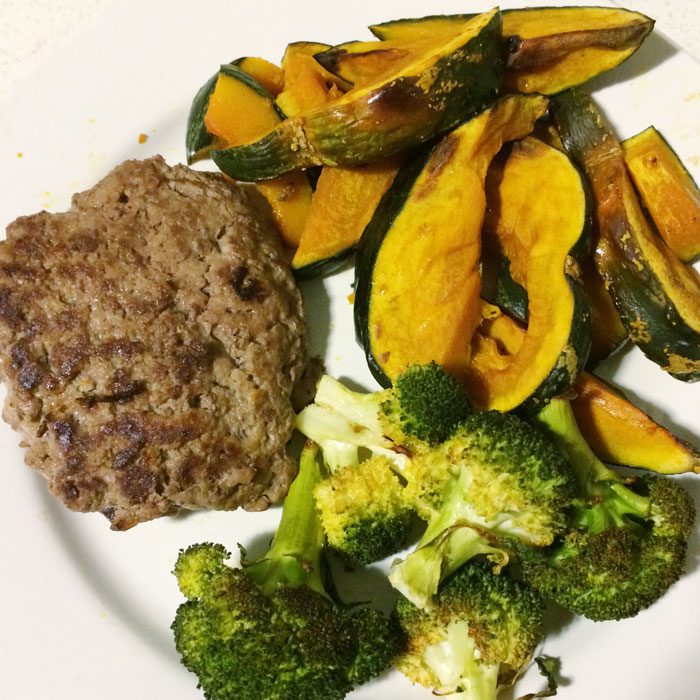 Homemade organic beef burger with kabocha squash and roast broccoli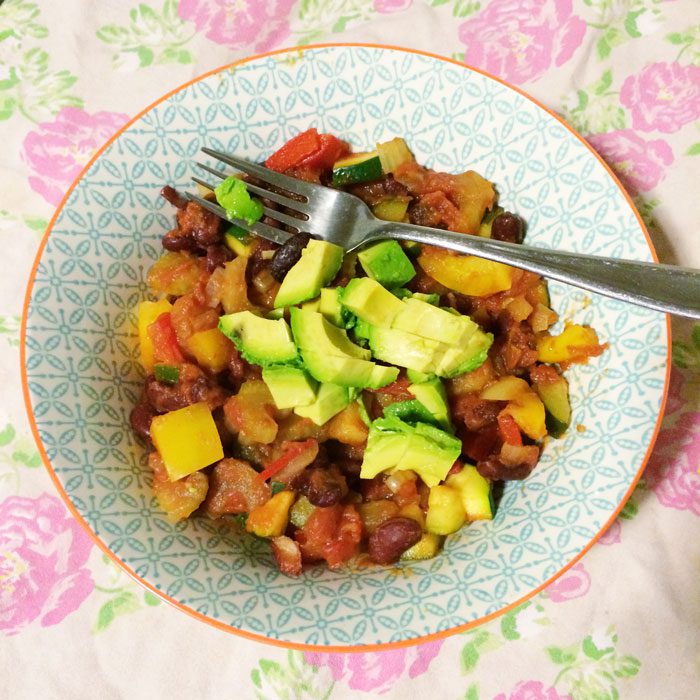 Veggie chilli with avocado
I had a big organic veg box delivered on Friday so this weekend I'll be trying to do a massive cook up!
Move
Monday – Yoga Challenge – 5 minutes practice before bed
Tuesday – Yoga Challenge – 5 minutes practice before bed
Wednesday – Yoga Challenge – 5 minutes practice before bed
Thursday – Yoga Challenge – Mama and Baby Yoga via YouTube, 20 minute walk
Friday – Yoga Challenge – 5 minutes practice before bed
Saturday – 20 minute Yoga for Weight loss via YouTube
Sunday – Davina 7 minute fit tone and burn and tone and sculpt workout, 10 minute yoga workout via You Tube
This week has been a little different to usual with family visiting so I didn't get in my gym workout which I have to admit I've really missed. I also had clients a few evenings this week which is when I thought I could have popped to the gym so no luck there. As my weekends are really busy I'm just fitting in short but still effective workouts to keep me going. Next week should be easier though as James is off so I'm hoping I can get to the gym at least 3 times :-)
Wear
Biker jacket: Warehouse, stripy jumper: Primark, bag: Oasis, black thick leggings: H&M, black boots: Rocket Dog
Just a basic look from me, I'm going through another one of those phases where I feel like I have nothing decent to wear, which is not really the case. I think I just need a big ironing and wardrobe sorting session! I did buy that jumper from Primark in my typical stripes which I love, especially as it only cost £10!
Love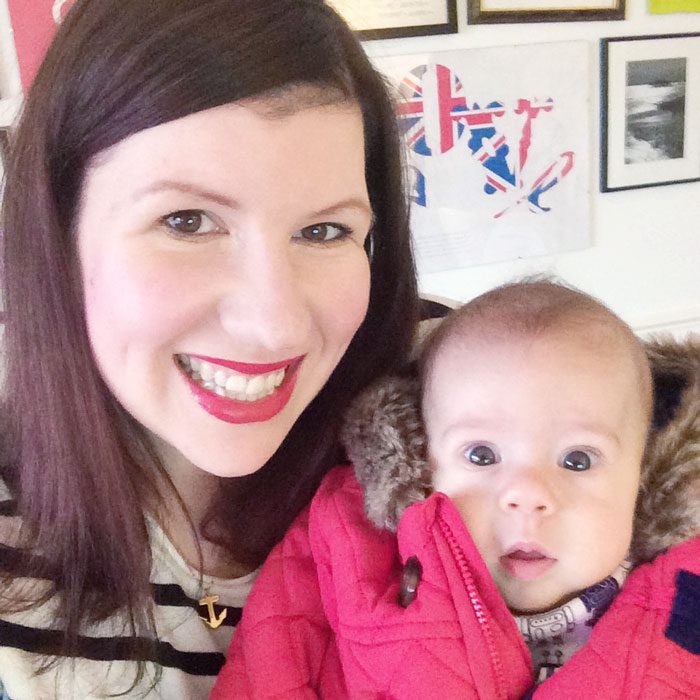 Friday was a big day for Congenital Heart Defect awareness with The British Heart Foundation running it's #WearItBeatIt and #RedLipstickSelfie campaign. As I've said many times before, we feel so lucky that Finley is a baby with a defect that was relatively easy (by CHD standards) to fix. It's the other heart babies and their families that are in my thoughts now, I know how hard it is to deal with so God only knows how hard it is for families who have babies with worse conditions. Hopefully the campaign raised a lot of money and highlighted the need for more research into these defects. Also...
So many of you lot joining in the yoga challenge! // connecting with a Virtual Assistant, I'm ready to take the biz to a new level and it's very exciting! // James taking Fin for a walk = a little me time bliss // massive organic apples from Infinity Foods brought up from Brighton by my uncle // having a hot bath every morning (as our shower is way too cold first thing!) // big veggie packed salads
Link
I'm really having a thing for big veggie packed salads at the moment. Usually salads are too cold for me at this time of year but I find that adding some warm quinoa, squash or lentils makes them more appealing and I have to say I am in love with pomegranate and feta as a topping! I'm hoping the extra veggies will keep my immune system going too, so many coughs and colds seem to be doing the rounds. Even little Finley has a bit of a temperature and runny nose today bless him.
How has your week been? What are your favourite salad add ins?