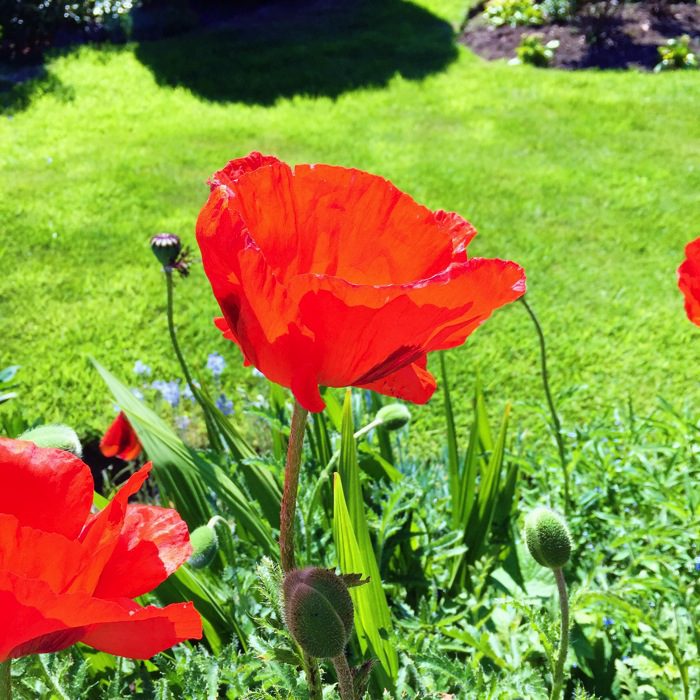 Yey to the sun! Finally it felt like summer had arrived here last week. Wednesday, Thursday and Friday were particularly amazing days, I even have a bit of a sun tan! I was especially glad of the pick me up as my week had started off in less fabulous fashion when I came down with a tummy bug. Thankfully it only lasted 24 hours and by Tuesday I was starting to pick back up again. It did mean that my eats have been a little strange, but I still managed a few regular tasty meals…
Eat
Gluten free wrap with cashew butter and apple
Overnight oats with berries
Green smoothie with spinach, pear and avocado
Bacon, eggs and avocado
Chicken, squash and kale with spicy seeds and parsley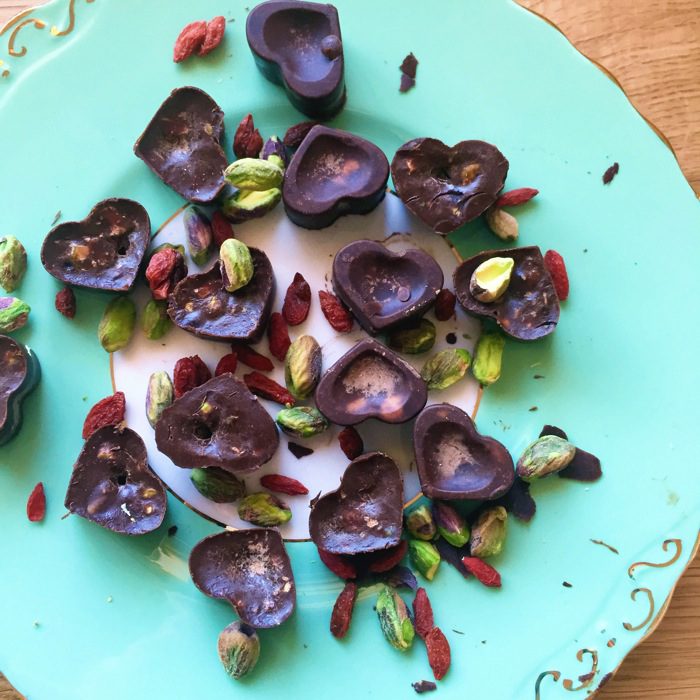 Home made raw pistachio and goji berry chocolates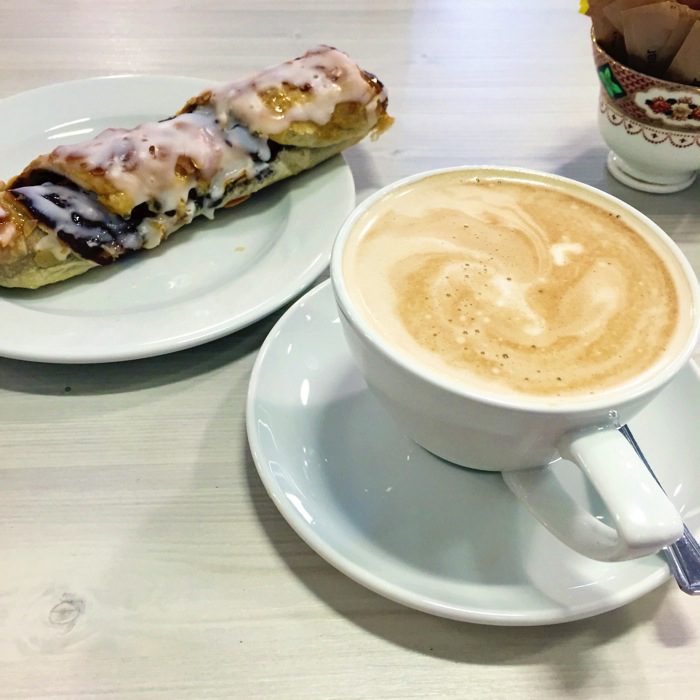 Latte and pastry
When I was feeling poorly all I could stomach was baby biscuits and corn cakes!
Move
Monday – Rest
Tuesday – Rest
Wednesday – Metafit / 30 minute walk
Thursday – Yoga
Friday – Metafit
Saturday – Rest
Sunday – 3.5 mile run
I decided to be brave and take my mat out into our communal garden to do some yoga in the sun! I love doing yoga outside and I don't think any of my neighbours were that bothered. I also sat and painted my nails out there as well – all as part of my 'me' day. I would have liked to have got in an extra run during the week, and parkrun yesterday but James was poorly at the back end of the week and I was still trying to pull myself together. Excuses I know, but I am off out for my 3.5 miler this morning, eek!
Wear
Vest top: H&M, shorts: Tu at Sainsburys
Well I certainly don't get to wear shorts that often so I thought I'd might as well make the most of the heat and get my legs out!
Love
On Thursday I had my long awaited 'me' day which involved some biz planning (exciting stuff coming!), this fantastically relaxing bath, lots of smoothies and fresh fruit, painting my nails, sun bathing and yoga in the garden. Not a bad day at all! Also…
Buying myself some peonies and watching them bloom // wine and chatter with my mama friends // taking Finley to the park // not getting sunburned but getting a light tan instead // my aunt and uncle visiting // feeling excited (if slightly overwhelmed) with all my biz plans
Link
My week has definitely been up and down with sickness, a misbehaving Mac computer and feeling a little more vulnerable to comparison issues (this often comes up for me when I start dreaming big, topic for another post me thinks) next to all the things on my Love list. I thought Mercury Retrograde was over! ;-)
How has your week been? Have you been able to enjoy the sun shine? When was the last time you had a 'me' day?

Enjoy this? Get me in your inbox! >>>
[mc4wp_form]