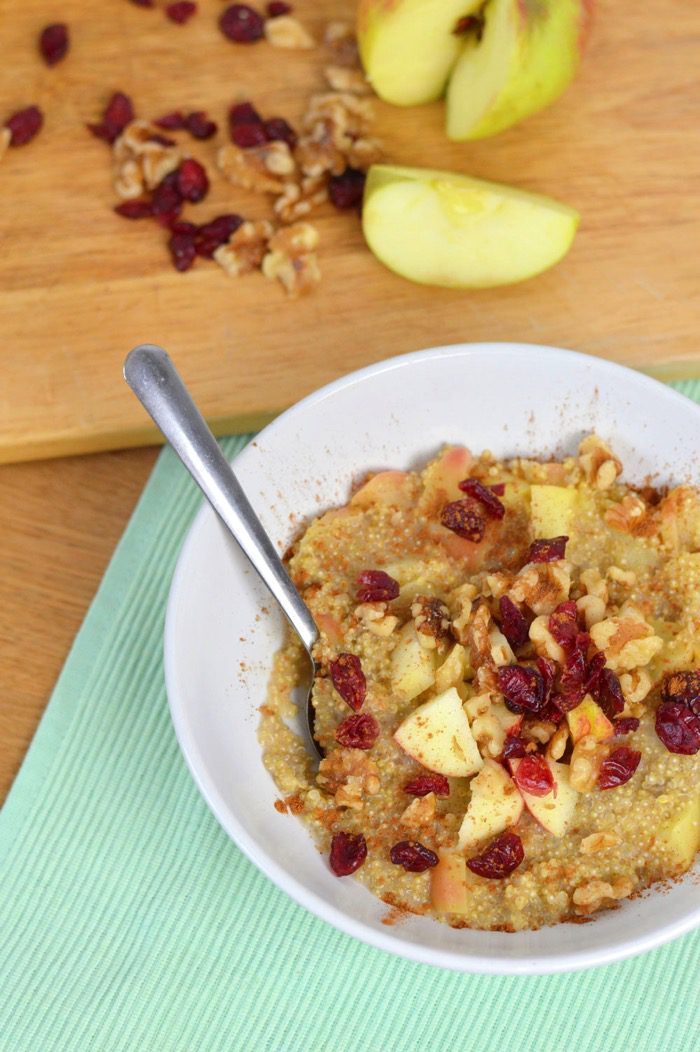 I do love my porridge at this time of year, and not so long ago, porridge meant oats. However my mind has been opened to the vast array of different healthy wholegrains that can be made into porridge over the last few years. I've been making quinoa porridge, freekeh porridge or brown rice porridge fairly frequently and I thought it was about time I posted a recipe for a different kind of porridge. I do prefer quinoa as it's high in protein, gluten free and cooks pretty quickly.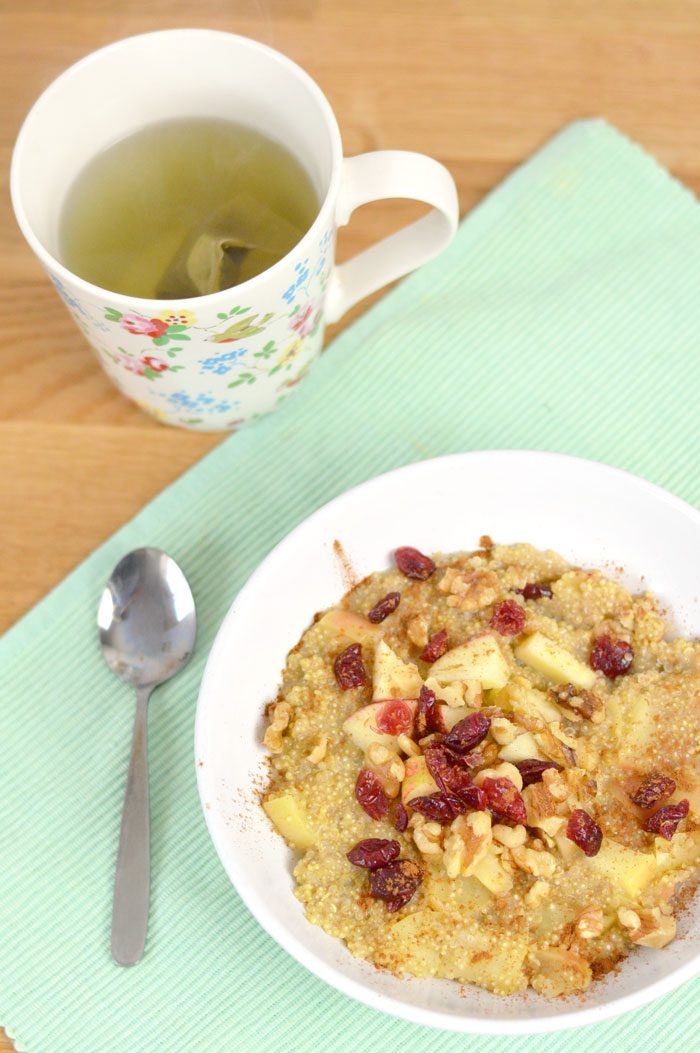 I like to make my quinoa porridge on the thicker side as I hate watery quinoa. For that same reason I also make this with milk, unlike oat porridge which I make with water. Quinoa needs the creaminess from the milk, but what it lacks there it makes up in nutty deliciousness! I've made this recipe with seasonal chopped apple, walnuts and dried cranberries, but add whatever you fancy to the basic recipe.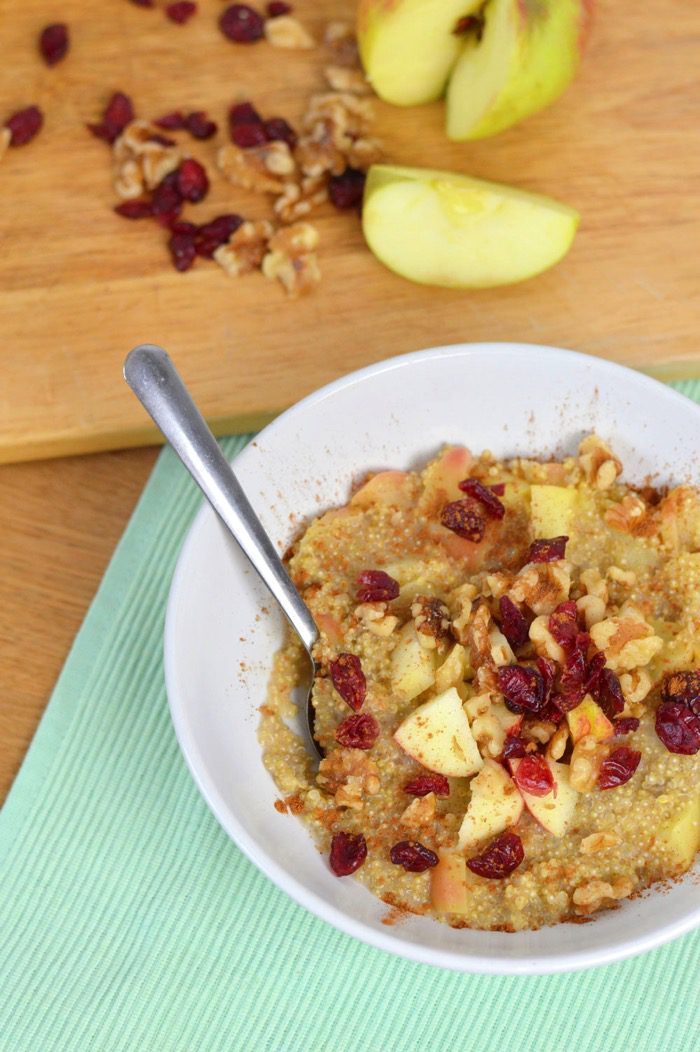 Apple, walnut and cranberry quinoa porridge
2015-09-28 14:22:07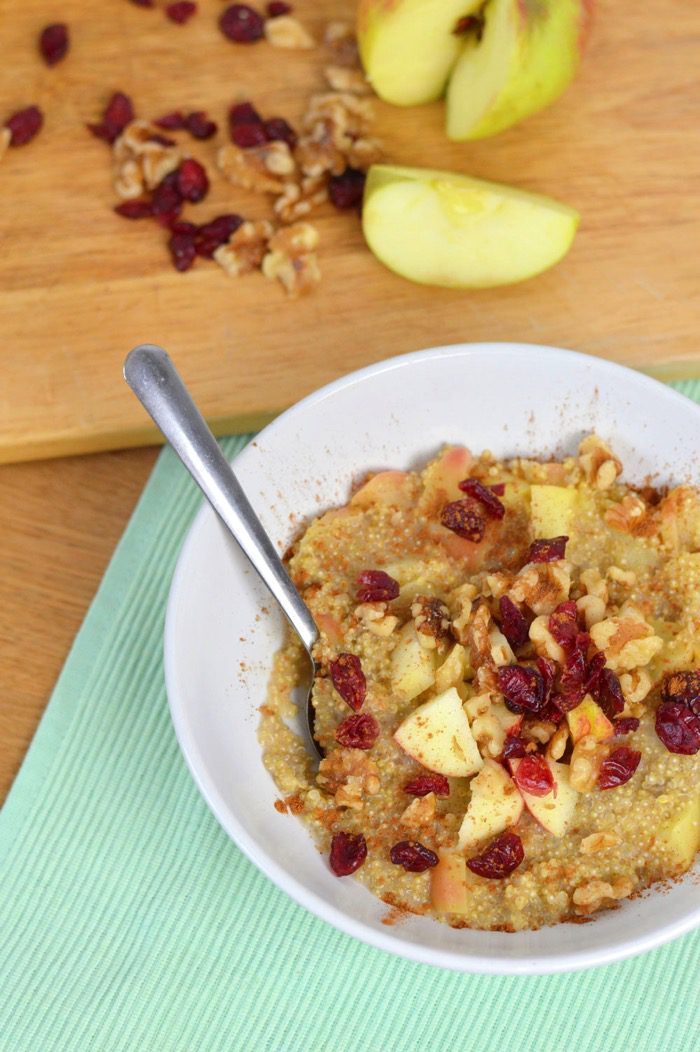 Serves 1
Ingredients
1/3 cup of dry quinoa
2/3 cup of almond milk (or whatever milk you'd like to use)
1 eating apple
2 tbsp dried cranberries
2 tbsp chopped walnuts
Cinnamon to serve
Instructions
1. Rinse the quinoa in a sieve.
2. Add to a pan with the almond milk and simmer for about 15 minutes until the quinoa has reached a suitably porridgy texture.
3. Chop the apple and add to the pan (if you like your apple warm and softened, do this about half way through the cooking time).
4. Serve with the cranberries, walnuts and cinnamon.
Notes
I don't eat this with sweetener as the apple and dried cranberries add enough sweetness for me, but feel free to add some honey or stevia to taste.
Wholeheartedly Laura https://wholeheartedlylaura.com/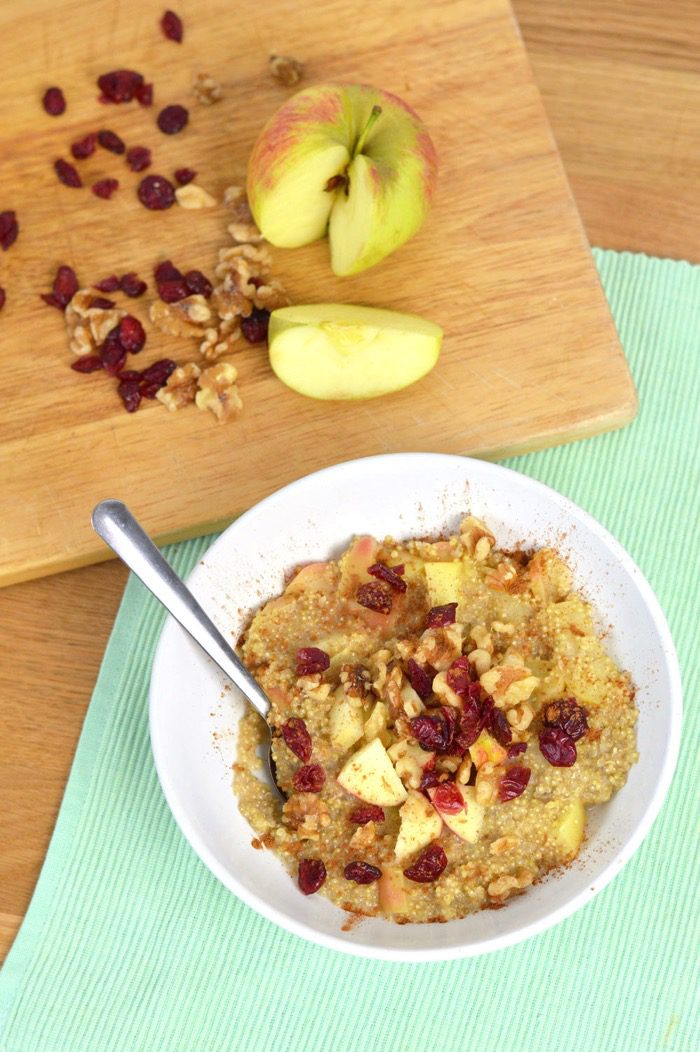 You could also make a bigger batch of this as it keeps well in the fridge, or cook in a slow cooker overnight for a delicious warming breakfast!
Have you tried porridge made with an alternative wholegrain?