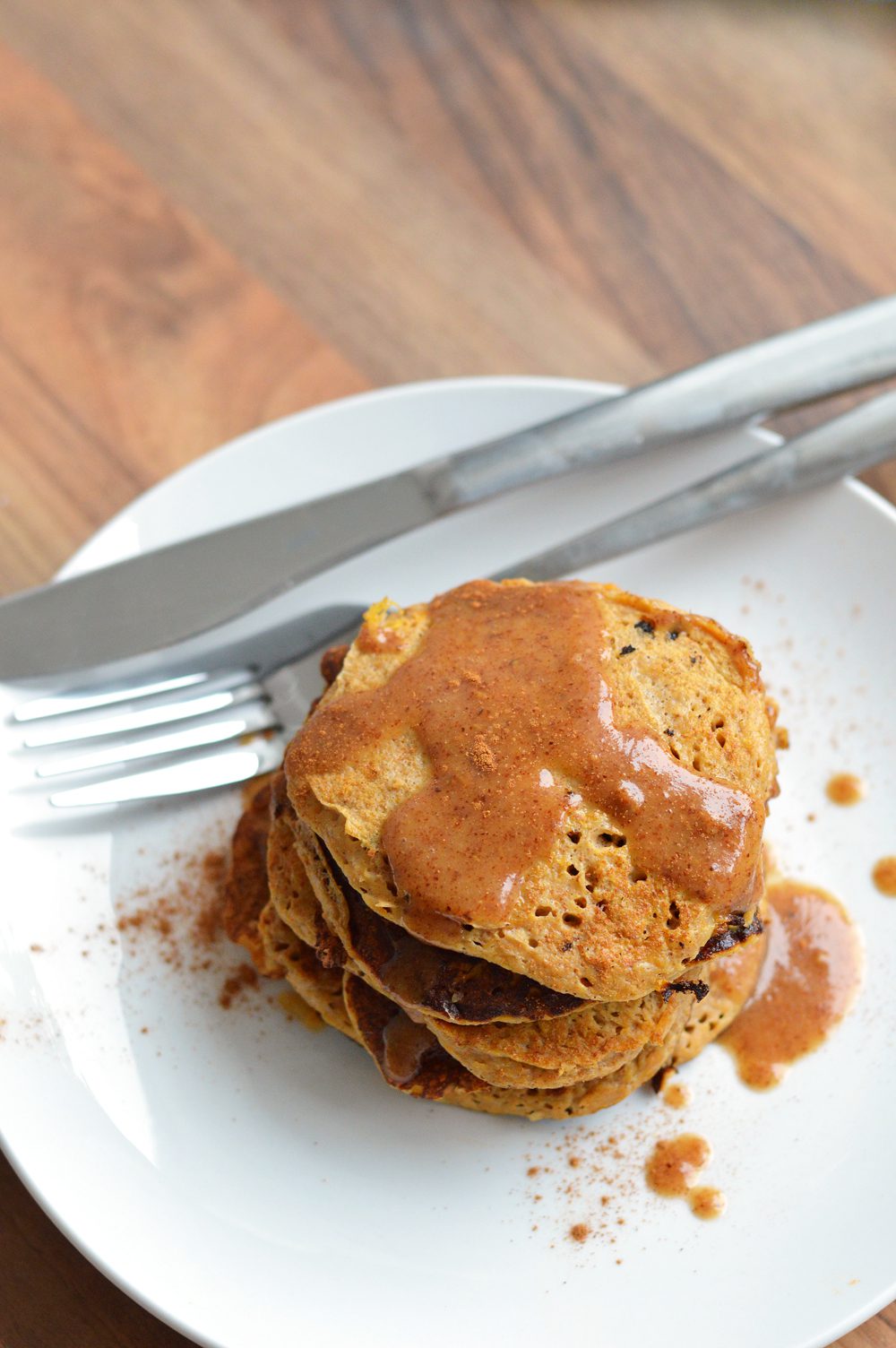 This is actually an update of a recipe I posted a long, long time ago, but I thought it's such a simple and often-created recipe in my household I should post it again. This time with pretty pictures of course!
Whenever I want to make a nicer family breakfast at the weekend, this is what I make. Everyone loves these pancakes, especially Finley who gobbles them up.
They do take a little more forethought than banana pancakes (which are essentially the same recipe but using banana in place of the sweet potato) but believe me when I say they are worth it. Their flavours are perfect for this time of year, and you could even make them with well mashed or blended squash or tinned pumpkin.
It does take a few goes to get the knack of cooking them right. I use a medium high heat, but make sure the pan is really hot and I also use a little coconut oil for frying even in a non-stick ceramic pan to make them easier to flip.
I love serving them with a sauce made of almond butter mixed with maple syrup. So good!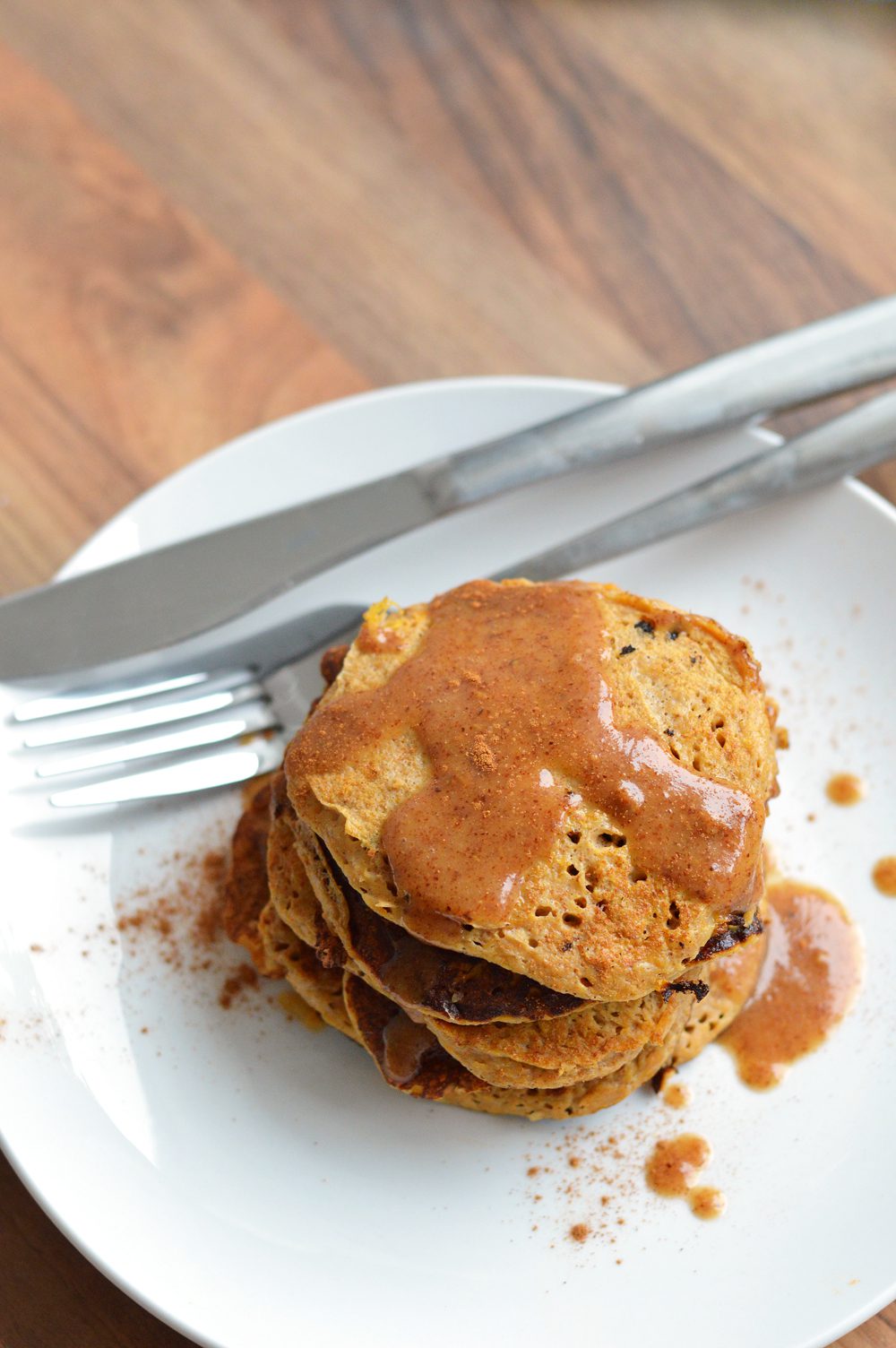 3 Ingredient Sweet Potato Pancakes
2016-08-03 16:13:33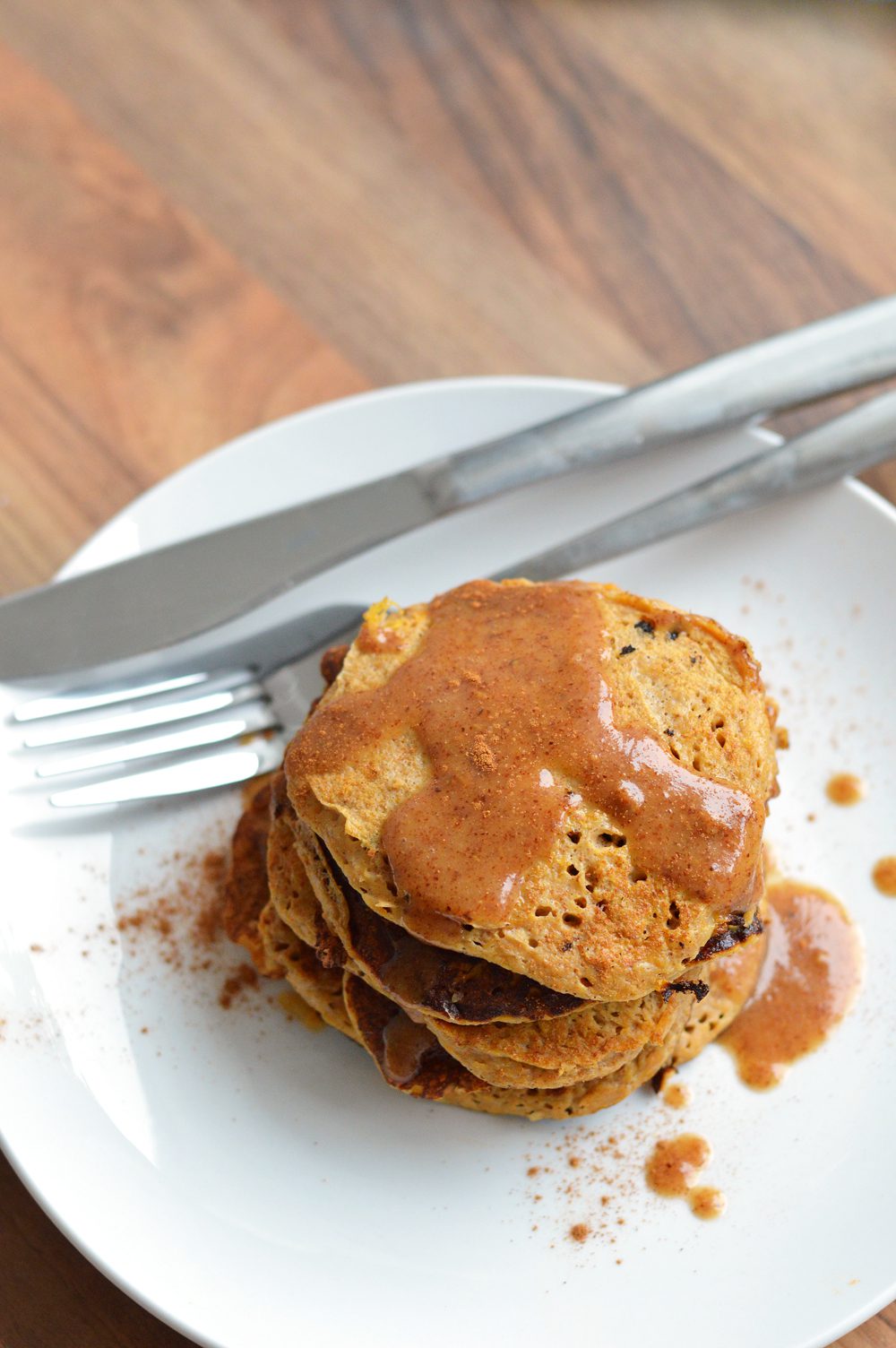 Serves 2
Ingredients
1 large sweet potato (baked and allowed to cool)
2 eggs
1 teaspoon cinnamon
Coconut oil for frying (optional)
Instructions
Warm a frying pan over a medium high heat.
Remove the sweet potato flesh from the skin and discard the skin. Mash well.
Combine the sweet potato with the eggs and cinnamon until a runny batter has formed.
Add some coconut oil to the pan if required, then spoon in some of the mixture and fry on one side until bubbles appear on top and the underside is firm. Flip and cook the other side.
Remove from the pan and keep warm on a plate under a low grill.
Continue with the rest of the batter then serve, preferably with maple syrup!
Notes
These pancakes tend to work best when made quite small, so around the size of the palm of your hand.
Wholeheartedly Laura https://wholeheartedlylaura.com/
Have you tried one of the variations of 3 or even 2 ingredient pancakes yet?