As the darker autumn and winter days approach, it's natural to feel a bit glum at the thought of a lack of brightness, cold grey weather and dark mornings and evenings. If that sounds familiar, you need to know how to Hygge!
Did you know that Scotland and most of northern England only sees a couple of extra hours of light a day as they do in countries like Sweden, Norway and Denmark over the autumn and winter months? Those cultures have created ways to sustain themselves through the darkness where as we certainly haven't, and unfortunately we pay the price. Even if you don't live up north, the change in the seasons can have a negative effect.
The Danish word Hygge (pronounced Hoo-ga) does not have an equivalent word in english, but represents a whole culture of cosiness and wellbeing that may just be behind what makes Danes the happiest people on the planet. I've been researching Hygge in detail, and as it turns out it shares a lot in common with my wholeheartedly healthy philosophy!
What is Hygge?
Obviously I'm not Danish, so my understanding of the concept comes via my reading and one trip to Copenhagen and the Danish Islands back in 2007, but it appears to be a name given to an atmosphere and experience of cosiness, wellbeing and happiness. It's sometimes also called the art of creating intimacy. The word originates from a Norwegian word that means wellbeing and also the word hug, hence why I've become so fascinated with the subject!
In The Little Book of Hygge the concept is broken down into a manifesto which includes:
♥ Atmosphere – especially having the correct kind of lighting
♥ Presence or mindfulness (think switching off your phone!)
♥ Pleasure – treat smart food!
♥ Equality – we over me
♥ Gratitude – being thankful for what you have now
♥ Harmony – no place for competition or bragging
♥ Comfort – your surroundings
♥ Truce – no conflicts
♥ Togetherness
♥ Shelter – a feeling of safety
For me, Hygge is all about self care combined with connection with other people and creating an environment that feels cosy and safe. The Happiness Institute of Denmark have found that it may well be the Danes social relationships that make them happiest, and that Hygge puts small social gatherings at it's heart.
If you find the autumn and winter seasons hard going, you may well benefit from a big dose of Danish Hygge in your life! Here's 20 ways to enjoy some Hygge:
Get the right lighting
This one was important to me before I'd even heard of Hygge, I hate 'the big light' being on and much prefer lamps when it gets dark! Hygge lighting is about creating a warmer light that feels cosy and comforting instead of harsh. Decorate your space with lamps (which don't have to be expensive) and warm white bulbs. Fairy lights are also a winner, I have them everywhere well before Christmas to create that perfect Hygge atmosphere! To go one step further go for candle light or even a lovely wood burner, which is totally on my wish list to have installed one day!
Create a Hygge corner
A hygge corner is a space in your house that feels like the perfect little cosy nook. Think cushions, blankets, low lighting and anything else that makes it snug. Use it for reading, journalling or meditating.
Make an autumn / winter reading list
Reading books curled up in your snug hygge corner is the perfect hygge activity to bring you a sense of wellbeing. Create a reading list and see how many you can get through!
Reach out to friends and family and invite them round
Social interactions on a small and cosy scale are at the centre of hygge. Danes don't tend to go out a lot in the colder months, so they socialise at each others houses. However there's no fancy dinner parties to be seen, a hygge get together is about simple but good food, and is often cooked together with the help of guests.
Indulge
I love how much cake, pastries and cookies factor into hygge! To avoid any guilt, make sure you're treat smart and then just enjoy that simple pleasure of delicious food!
Join the slow food movement
Taking a full afternoon to gently cook or bake something is very hygge. Cooking can be so relaxing and nourishing so look up slow cooker recipes or even try making bread.
Get your coffee on
Apparently Danes are Europe's biggest coffee drinkers! I am a big believer that a warm cup of coffee is good for the soul, so if that's your bag then enjoy! If you're not a coffee fan then go for another warm drink. Hot drinks are super hygge, they even call some coffee Kaffehygge!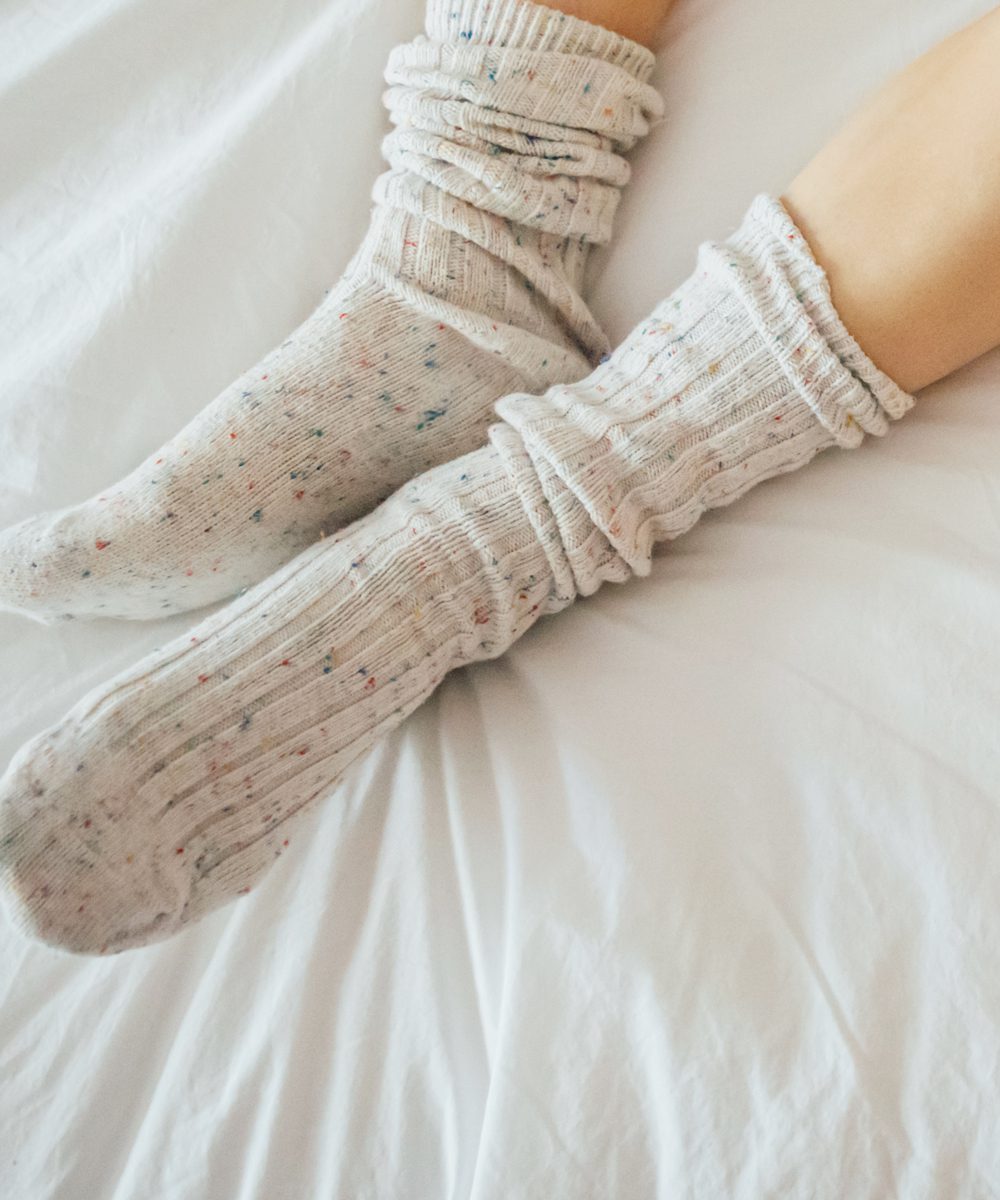 Cosy up with soft furnishings
Treat yourself to some new cushions and a blanket, preferably made from natural materials like wool. A comfortable and cosy environment has a big hygge factor.
Start a new tradition with friends or family
Another way to foster that social connection is by creating traditions. It might be inviting your circle of friends to the local fireworks display on 5th November or having a monthly board games night. Just do something that will bring you and your friends or family closer together and create memories.
Connect with nature
When we are close to nature we tend not to be so engulfed in technology and are usually in a more mindful and relaxed state. Why not plan some trips to local forests or even the coast which can have a stark beauty at this time of year.
Snuggle up in your woolies
Socks, jumpers, hats and scarves are all hygge, go wild my friend!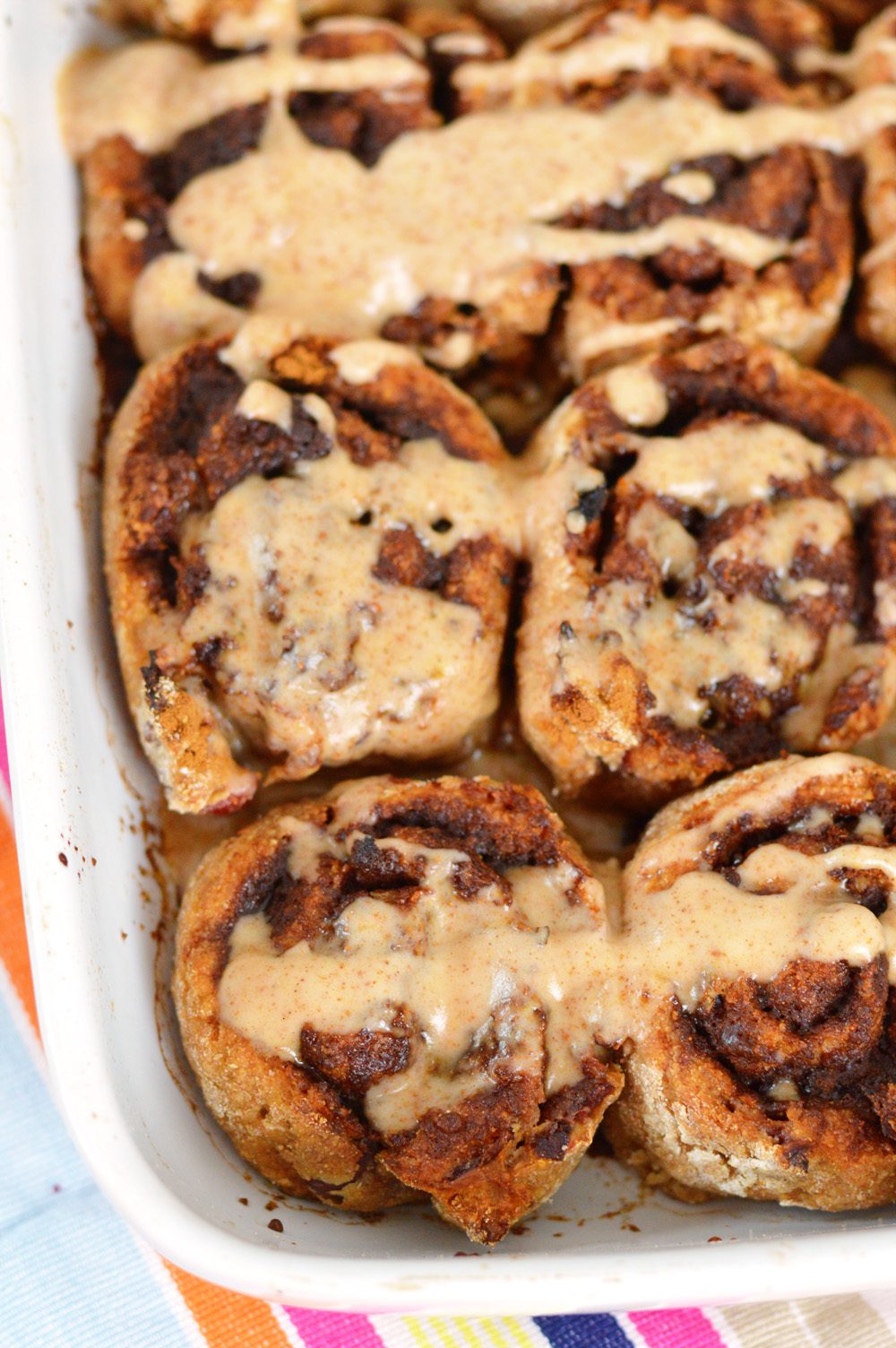 Make cinnamon rolls 
Cinnamon rolls appear to be the epitome of hygge baking so why not make yourself some? Here's my recipe for healthy cinnamon rolls that are on the healthy side of indulgence.
Start a gratitude journal
Curl up in your hygge nook and journal in your most beautiful note book about all the things you're thankful for.
Review your work life balance
The Danes have the best working hours in the world with most of them working around 30-35 hours a week tops. How does your work / life balance measure up? Now is a great time to reflect and see if you can make any tweaks to your lifestyle. Personally, because I'm self employed I have more of a work / life blend than balance which of course has it's pros and cons!
Cook together
A hygge tradition is cooking together with others. This is the perfect time to spend time with loved ones and cook together, especially children. There's no better way to spend a rainy weekend afternoon!
Go camping
Although spending time in a tent in the cold might seem like the last thing you want to do, it will provide you with a few hygge gems including closeness and connection with your fellow campers, being in nature and of course, the opportunity to enjoy a campfire! To minimise weather issues make sure you have the right kit, or if you're like me why not go for a glamping experience instead? I'm seriously eyeing up an autumn break in a yurt complete with log burner!
Do some crafts together
Again, in the spirit of developing closer connections with people, why not plan a crafting afternoon? This would be perfect nearer Christmas as you could watch Christmas movies while drinking mulled wine and making cards or wreaths.
Make your exercise cosy
Instead of working out in a gym make your exercise more cosy by doing yoga or pilates indoors in gentle lighting. Running or walking outside in less than great weather can have a hygge upside because that mug or bowl of something warm when you get home will feel oh so good.
Have regular technology free hours
Everyone sitting on their phones or laptops does nothing for togetherness, so why not try setting some times when you're family agree to put away their phones? This is something we'll be doing in our family for sure.
Use scents to your advantage
I love some of the smells associated with this time of year, cinnamon and clove are definitely my favourite as is cedar wood. Using essential oils in a diffuser will not only make your home smell amazing and increase the cosiness factor but they will relax you and improve your mood. I'm a big fan of doTERRA's On Guard blend which helps clear the air of nasties and also smells like Christmas!
Many of these things may feel a little trivial when it comes to facing seasonal glumness, a term I use rather than depression, because I'm certainly not suggesting that depression is something which will disappear with a drink of coffee and lighting a candle. However, at the heart of all of the above suggestions are taking joy in simple pleasures, being in nature, connection with loved ones and gratitude. Those are all powerful things and can make a huge difference to how you feel.
I especially feel that the importance of social connection is an often overlooked aspect of wellbeing. Given that I've only recently formed really close friendships with women who live close to me after I had Finley, I can really see what a huge positive impact that has had. Having friends that live close by who I speak to almost daily and see every week, has had an indescribably positive impact on my happiness and wellbeing. I know it's not always that easy these days to form really close friendships as adults, so if you feel like you would benefit from better social connections why not seek out new friends via a community group or association or by going to an in real life meet up of an online group?
To find out more about Hygge I really recommend The Little Book of Hygge, which is such an easy and enjoyable read. Also do keep an eye out because there's a whole bunch of Hygge books due to be published over the next few weeks *trend alert*. For more hygge inspiration check out my Hygge board on Pinterest and check out the lovely Hello Hygge Blog. Right now I'm reading a great book called The Year of Living Danishly which touches on Hygge, but is generally just a lovely fun read about Danish culture.
I'd love to hear what you think about Hygge! Have you heard of it before? Does your wellbeing suffer in the autumn and winter months? Do you think you'll be trying any of my tips?