Taking care of your pelvic floor with KEGEL ANGEL toner
When you have a baby you know to expect the sleepless nights, the changing of dirty nappies and the taking 2 hours to get ready to go anywhere – but one thing I didn't expect was the pelvic floor issues.
I obviously knew that pushing out a baby (even a little 5lb 4 baby in my case!) was going to change my body, but I didn't expect the pelvic floor weakness. Thankfully in my case it's not too severe, and it wasn't until I tried running again that I noticed things felt very different. 
My pelvic floor issues have been around running, jumping, trampolining and sometimes coughing, which is super annoying and really hasn't felt great. I also have a generally increased urge to go. I'm 36, but at any age really, you don't want to be experiencing any kind of pelvic floor weakness if you can help it.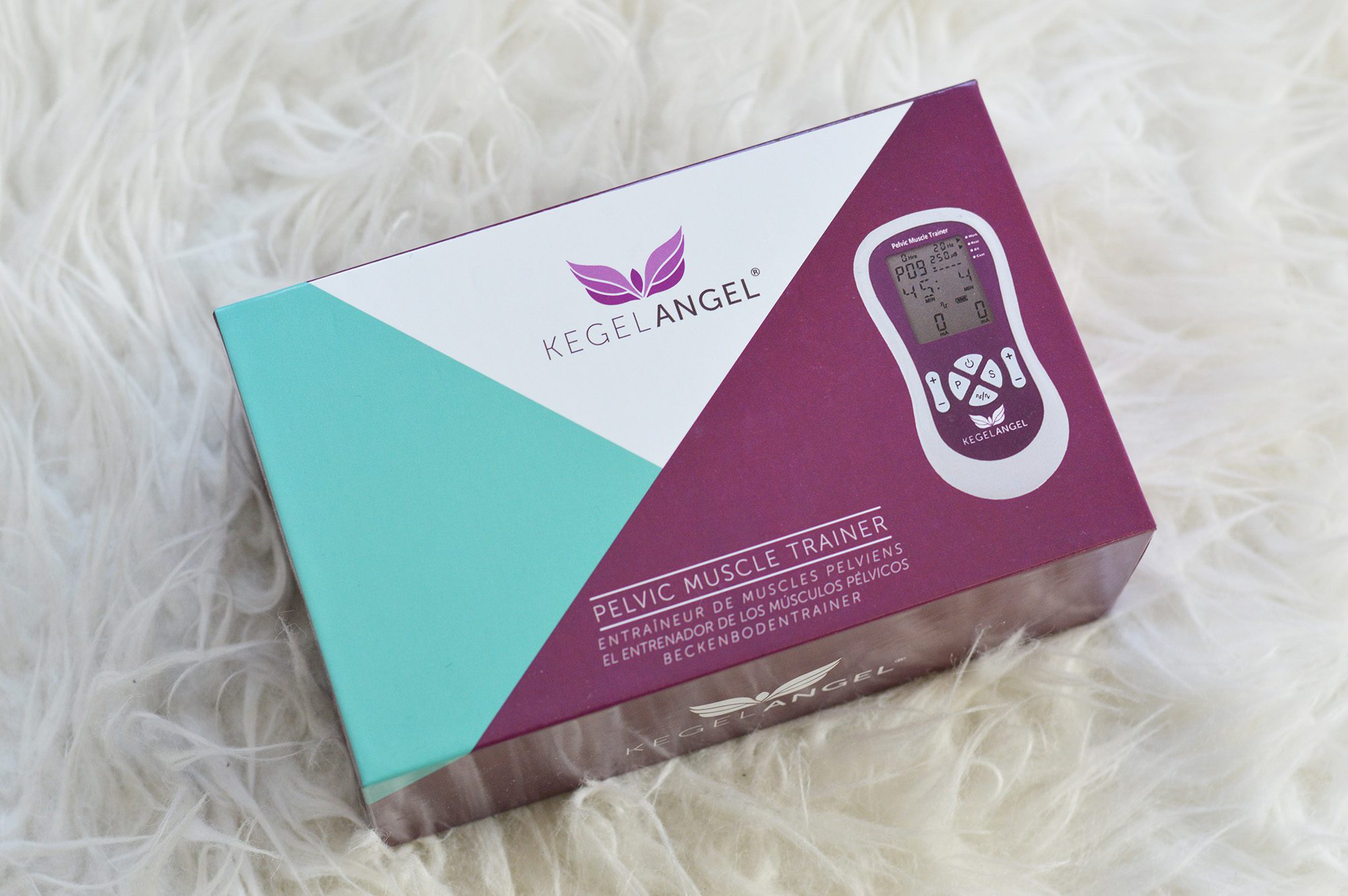 I have of course tried doing kegel exercises, but I quite often forgot to do them – so when I was asked to try out the KEGEL ANGEL Automatic Pelvic Floor exerciser I was really excited to see what results I would get. 
The pelvic floor exerciser works by sending small impulses into the pelvic floor muscles via a probe inserted into your vagina. Now I have to admit I was a little apprehensive about popping a probe up there, but I need not have worried. You just start off slow as you get used to the sensation.
To use the exerciser you need to add your own 9 volt rectangular battery and have your own water based lubricant too. You connect the probe to the control unit, insert it and then select your programme. Then you can sit back and let it do it's thing!
I tried the programme for stress weakness which was 20 minutes so I just lie on the bed watching TV and let it do it's thing. I've been using it consistently for 4 weeks so far and have noticed quite a bit of difference already – when I jump or run, I feel a lot stronger than I did before which is really promising.
The exerciser can also support better sensation during sex and even help tone and firm your core muscles so it's a winner all round!
You can find out more about the KEGEL ANGEL Automatic Kegel Exerciser here. To get 10% off, use code LOVE10.
The automatic exerciser isn't suitable for use in pregnancy, but the Kegel Angel balls are – which is definitely handy for helping you take care of your pelvic floor before birth. 
Vital Angel also offer a great menstrual cup too!
For more information on all of the Vital Angel products, visit their website here.
Have you ever had any issues with your pelvic floor? Would you try out the KEGEL ANGEL Automatic Kegel Exerciser?
*post in collaboration with Vital Angel