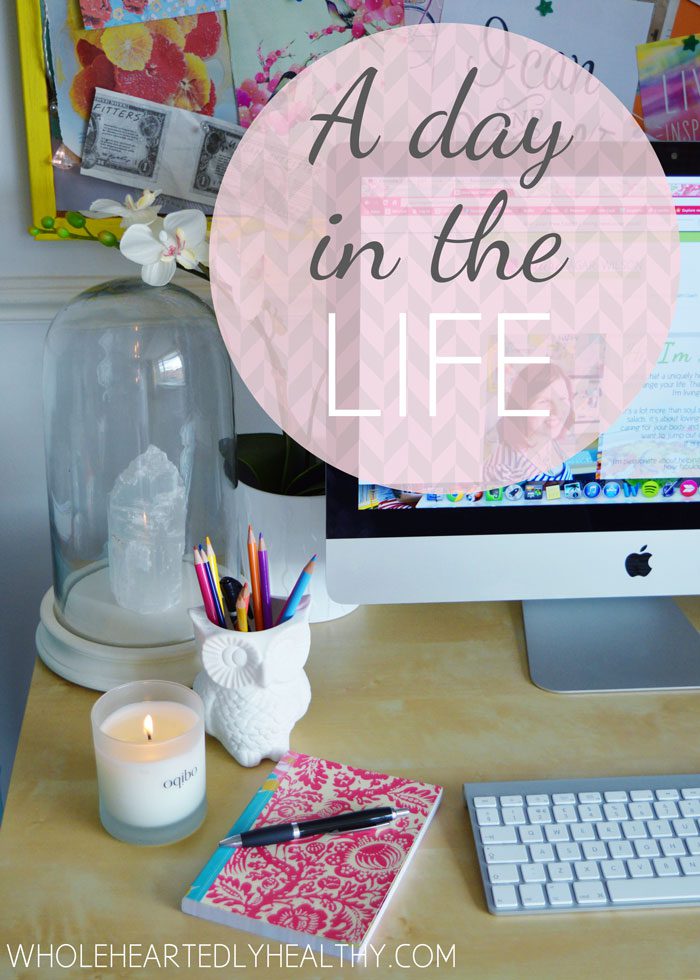 It's been a little while since I did a day in the life post, but as I always say I do enjoy doing them so here's another! This is what I got up to last Tuesday which is a pretty standard Tuesday for me these days. As always after I wake up at 6am and do a mini 2 minute meditation, then I make my lemon and warm water:
I turned the computer on and started to check and respond to emails. After that I made breakfast, a tasty buckwheat bowl with fresh figs, peaches, coconut cream and a little rice syrup on top:
I'm still having a thing for buckwheat at the moment! After doing more pottering on the internet and making sure my big summer healthy living giveaway posted ok (still open if you haven't entered yet!) and did a little yoga. This is my view with my baby bump in the way!
I did it in my pjs and just made it up as I went along, sometimes I really prefer that to a structured yoga workout. After that I got washed and dressed and decided to pop out for a quick walk as the weather was so gorgeous:
I just walked for about 15 minutes then came home and made an iced decaf coffee with koko coconut milk:
I'm not drinking any hot drinks at the moment, iced all the way! At 9.30 am I had a Skype session with a client, not a health coaching client this time but a business mentoring client! I'm really loving this new area of work supporting others to set up their wellness businesses.
When we started the call my client was feeling pretty overwhelmed but after it she said she felt much more calm and focused, that made me super happy! I spent the rest of the morning typing up some notes and info to email her with before making an early lunch:
This was salad leaves, roast beetroot and chickpeas with a dressing made from tahini, apple cider vinegar and water. It was really good, although I was eating this at 11.15 so I could get out to my afternoon sessions I was still full from breakfast and struggled to finish it. I got my stuff together and headed out:
Leggings. Again. They are my maternity clothing comfort! I had quite a busy time after leaving the house: popped to get petrol, called in at my old offices to collect some stuff for my community sessions that afternoon (as I'm still storing some of my stuff there) had a catch up with my old work colleagues then finally went to Aldi to get ingredients for my first community session:
For this project I'm working with some young people in supported housing around healthy eating and eating on a budget. We made a very simple but tasty chicken curry! After that session I have a 1 hour break before the next one so I headed to Tesco to get ingredients for the next session including some items I couldn't have found in Aldi, and some groceries for us. While I was there I picked up one of these almond milk mochas I'd seen Tamzin enjoying on her blog:
It was ok but didn't do it for me that much. I also scarfed down an un-pictured pink lady apple. Then it was off to community session no 2! This group is made up of parents from a school where I do some group health coaching with them as well as practical cooking sessions and we bring in different forms of exercise every few weeks. This session they wanted to get some ideas for, in their own words, 'tasty snacky picky things'. I showed them how to make kale chips, plain popped popcorn, healthy chocolate dipping sauce for fruit and some dips to have with veggies. They loved the kale chips, I was so chuffed! I ate a few of the snacks with them too. After that it was time to pack up and come home. I made a chicken stir fry with ginger, coconut milk and soy sauce for dinner:
James got the same but I added some curry paste and wholewheat noodles to his. For dessert I had some fresh cherries:
So in love with these right now! We watched an episode of Person of Interest on Netflix and cuddled and then I snacked on a piece of Montezuma dark chocolate with orange and geranium I'd been keeping in the freezer:
My parents had brought me the bar back from their trip to Brighton and it was delicious! After that I put on my Macbook Air so I could answer a few emails and generally get myself organised. I treated myself to the Macbook which was a bit indulgent when I also have an iPad, but it's just so much easier to use for 'work' and I can sit with my feet up while using it.
It's just another little way of being able to be more productive! While I was pottering on with that I painted my nails: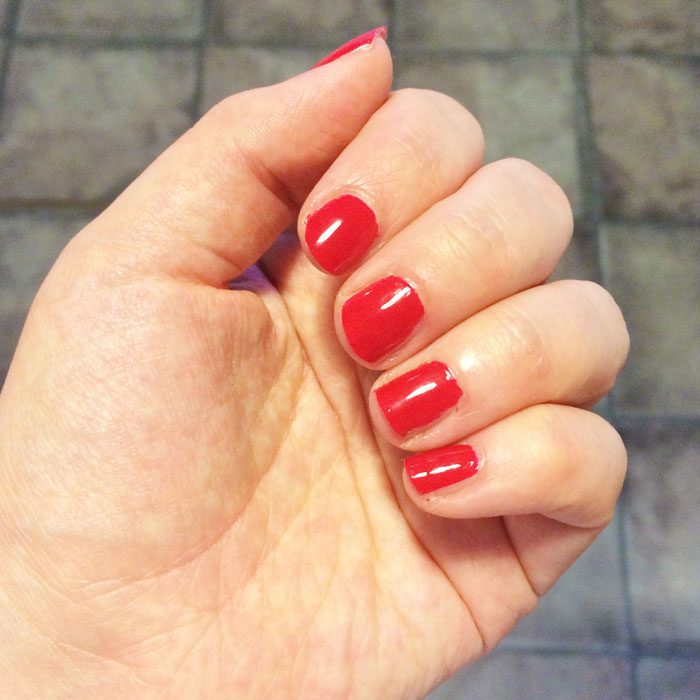 Zoya red always! I was totally knackered by 9pm and the bambino was giving me some good kicks so I decided to go to bed, put a random film on Netflix and just lie and enjoy feeling the baby moving about which is one of my favourite things in the world. Before that I 'topped up' with a spoonful of peanut butter and some Choc Shot sauce. I've been waking up in the middle of the night with a rumbly tummy so eating something little like this just tides me over.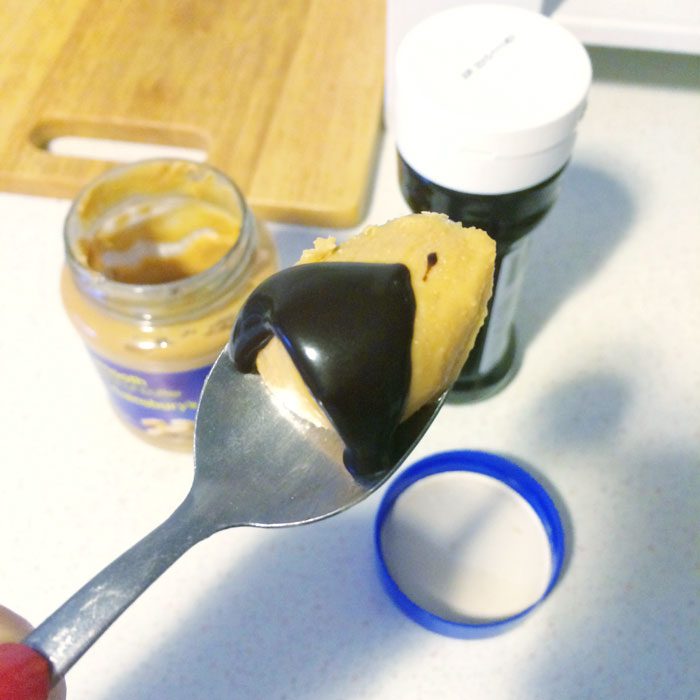 And that was my day! I really love my community work and get so much satisfaction when I see people enjoying new healthy things.
Questions: Yoga in pj's yes or no? Peanut butter and chocolate, are you a fan? Favourite fruit right now?
P.S If this sounds like the kind of day you'd like to have, take a look at how to become a health coach