In my work with 1-2-1 coaching clients and talking with the ladies doing the Super Conscious Living Programme and 12 weeks to Feeling Fab course (bigger and better versions to be relaunched soon!) one thing that almost always pops up is difficulty coming up with meal ideas. I've talked about the Sunday cook up and meal planning before and you can get a free meal planning template amongst a host of other freebies when you sign up for my email updates.
I am always working towards my mission of empowering, inspiring and motivating you towards being the most fabulous version of yourself, so I'll be sharing regular lists of seasonal healthy meal ideas for subscribers to the email updates. I'm going to try and ensure that there's a good mix of vegan, vegetarian, grain free ideas to suit everyone as well as detailing how recipes I link to can be altered to suit different lifestyles and needs.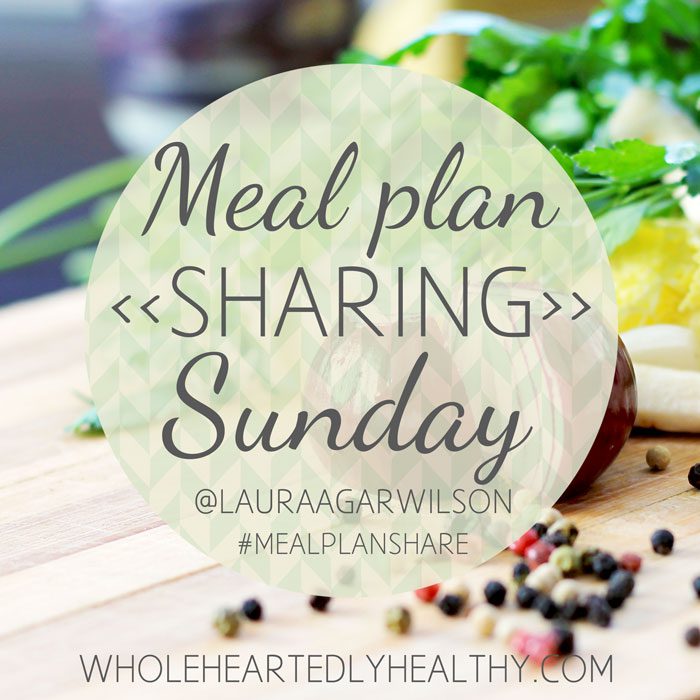 Another way I've been sharing meal idea inspiration is via my #mealplanshare on a Sunday. I have been sharing my meal plan for the week on Instagram and Facebook for a while, but I thought it would be fun to encourage you lot to do so as well! This way we can all get great ideas from each other and inspire one another with different meals and recipes. Just post your meal plan on either social media using the #mealplanshare hash tag or on your blog and then share the post on social media using the #mealplanshare tag and feel free to tag me or leave your ideas as a comment under my Meal Plan Facebook post on Sunday afternoon.
So make sure you are signed up for my email updates to get the goodies in your inbox this Friday!
[mc4wp_form]
My question to you today is what meals have you been loving lately? Do you struggle to come up with meal ideas each week? Do you think this will be helpful for you?