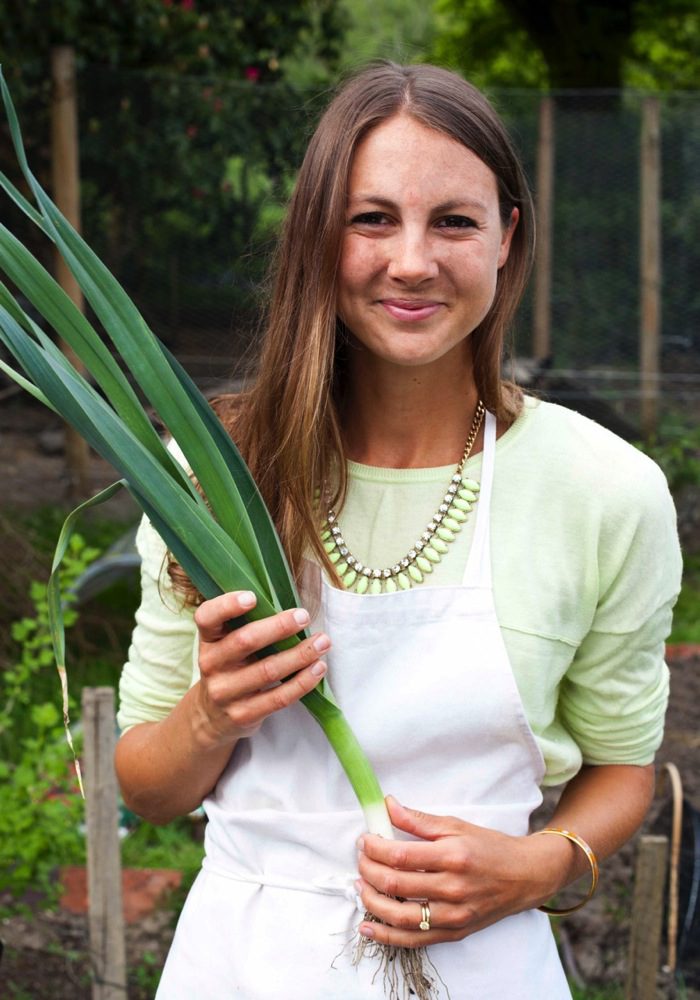 Hip and Healthy has been one of my favourite websites for a long time. I always look forward to seeing a post pop up in Bloglovin as the variety of health and fitness topics covered always interests me. I got to know Editor Sadie a few months ago and thought it would be lovely to ask her a few a questions about herself, Hip and Healthy, their activewear and what they have planned for the future…
1. What led to you becoming so passionate about healthy living?
I was lucky enough to have been brought up by my very healthy mum who is passionate about health and fitness herself. I remember when we were younger; she would wake up super early to make sure that she was one of the first customers at Waitrose as they only had a limited range of organic food, which often ran out before lunchtime! Although I am sure I resisted all the organic broccoli and carrots at first, somewhere along the line, all this goodness must have sunk in. I now have a tiny orgasm when I see that a coffee shop does almond milk lattes or when I hear about a new vegan restaurant opening up in town!
2. How would you sum up the Hip & Healthy philosophy?
It's about nourishing and respecting your body and mind, challenging your fitness levels, remaining true to yourself at all times and above all striving to be the best version of yourself. We truly believe that a healthy lifestyle is a happier one.
3. As well as being a fabulous source of health and wellbeing info, Hip & Healthy is also an activewear store stocking some of the most stylish items in the UK! What led to you developing your activewear store?
The online magazine had been running for over a year when I started becoming aware of the incredible fitness-wear brands out in the market in the US, Canada and Australia. I started to work with them a lot with regards to our articles and in our style section. I then started to not only get emails from our readers about where to buy gym clothes from but also kept hearing stories about those who would end up buying their fitness gear from abroad and paying vast amounts of shipping fees etc. It was about 18 months ago now when I started putting wheels in motion to build our activewear store, which we then launched with around 5 brands in November. We now stock 11 brands, and this summer we have signed 6 more ah-mazing brands that will be emerging online over the next few months. The market has completely boomed and we had our best ever sales month in June with July closely following. We make sure that we only work with fantastic brands that offer both style and functionality – the clothes have to perform as well as look good.
4. What are your favourite activewear brands?
Oh goodness! That is an impossible question to answer! I truly think that all the brands we work with are excellent. Personally I am really into running so I love to wear my LIJA run pants whatever the weather. But when I want to zen out at yoga I'll pop on a pair of Lole pants (their Motion leggings are extraordinarily comfortable). But when I want to jazz up my workout I'll grab something from the Track & Field collection or Lurv range.
5. Now on to food! In the Hip and Healthy kitchen is a great e book packed with delicious super healthy recipes all free from sugar, red meat and dairy. What are your favourite recipes, and what does a day of eating look like for you right now?
Right now I am 8 months pregnant so I am constantly eating little and often. I'm not a huge red meat eater and my diet is predominantly plant based and has remained so throughout my pregnancy. At first I had lots of people worrying about my iron levels due to the lack of meat in my diet but I actually just had them checked by my midwife and they have brilliantly increased since being pregnant (must be all those green juices), which just goes to show that you really can get all the nutrients you need from plants.
As for favourite recipes – I love anything healthy and simple! Salads, spelt pasta dishes, lentil dahls…. I currently cannot get enough of Maddy Shaw's vegan quinoa bolognaise dish.
6. You're currently 8 months pregnant, how has your pregnancy impacted on your healthy living habits?
When I was in the early days of pregnancy I found healthy eating and living a nightmare and it actually really upset me. Don't get me wrong – I wasn't reaching for the MacDonalds Happy Meal or anything – but I found that my body was after salty junk food much more than anything green or sprouting! I gave in when I had really bad morning sickness and let myself have things like fish fingers and chips occasionally and as the morning sickness wore off I started to be able to eat much healthier and more like myself. Now I am nearing the end of the pregnancy I enjoy healthy food once again – thank goodness. As for exercise – I continued running up until 20 weeks and had a fantastic PT called Linda from Vita Wellbeing who specializes in pre-natal fitness and then I swapped the cardio for more gentle forms of exercise such as Pilates, yoga and even barre.
7. What's next for you and Hip and Healthy?
We have some exciting new brands joining us between now and Christmas! So watch this space. Plus I have a business trip to the states early next year that could result in something very, very exciting indeed!

Thanks Sadie! I was kind of pleased (obviously not for poor Sadie!) that I wasn't the only one that found the early stages of pregnancy hard when it came to eating normally. You can follow Hip and Healthy on Twitter as well as Sadie herself, and take a look at their Facebook page too.
Have you checked out Hip and Healthy? What do you look for when buying activewear?