It's been a while since I posted some product reviews so this is a bit of a bumper addition! All of the products featured here have been gifted to me for review purposes with no obligation to feature them.
Melvita Universal cream and gentle purifying shampoo and conditioner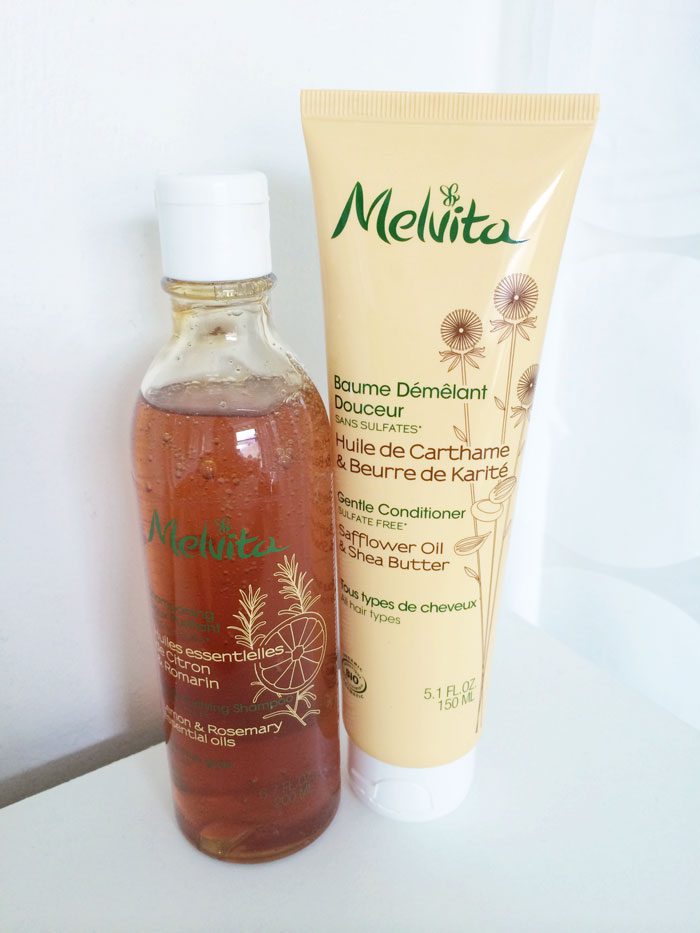 Melvita are an organic beauty brand, developed from a small farm in France. They were one of the first brands to get organic certification. I have to say I love this brand! As well as these products I've also tried their rose water as a toner and it's gorgeous. The Universal cream is made with beeswax and flower essences. It smells divine, like sherbet and leaves your skin lovely and soft. It is a little pricey at £15 but I would definitely be tempted to get it again as a little goes a long way. The shampoo (for oily hair) and conditioner (for all hair types) are also great products, I loved the scent and the shampoo kept my hair nice and clean and shiny. The conditioner was a thinner consistency than what I'm used to but it still helped leave it soft. The shampoo is £10 and conditioner is £10.50. As I said I really love this brand, how cute is it that they also have a children's book! They have some great Christmas gift sets as well.
Coconut Collaborative Coconut Yoghurt

Following the diary free trend it is great to see more coconut yoghurt brands appear on the market. Coconut Collaborative make a range of coconut products including yoghurt and ice cream (need to get my hands on that!). Their yoghurt range includes plain and fruity versions. I really enjoyed these, I found their texture much nicer than other coconut yoghurt I've tried which is sometimes a little thick for me. The mango and passionfruit was my favourite, so delicious! The fruit versions do contain a little more sugar from the fruit, but that is still a small amount. You can get these yoghurts from Itsu and some Waitrose stores, unfortunately none of them near me which is annoying!
Juci Wellbeing Detox

Juci Wellbeing offer 3 and 5 day juice based detox packages. I was sent the 3 day package to review. Obviously as I am breastfeeding I didn't do the full detox but instead added the juices to my usual meals for an added nutrient boost. Each day has 4 juices to be consumed as well as some psyllium husks to help clear toxins from the digestive tract and ensure you stay regular! The 3 day package is £94 and the 5 day package is £149. I think those prices are generally more affordable than other juice detoxes I've tried in the past, however I feel that is reflected in the number of juices and the taste. 4 500ml juices a day feels quite scant even for a detox and you only get the same flavours for each day so there's little to look forward too. I have to admit I wasn't massively struck on the taste of these compared to others I've tried. Those criticisms aside, if you are looking for a basic effective detox this is a good option, I would just be tempted to add a couple of your own smoothies to the mix to make it gentler and more interesting.
IQ YogiQ and BeautiQ raw chocolate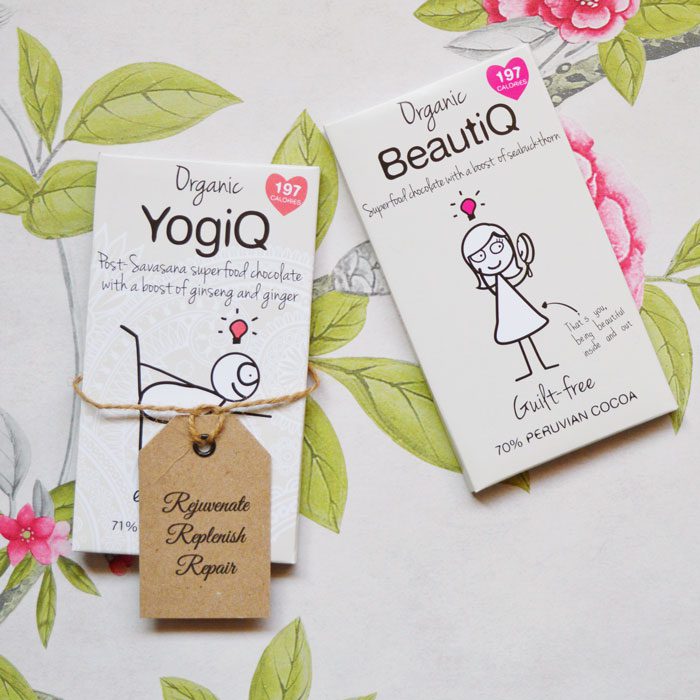 I've been a huge fan of IQ raw chocolate for a couple of years so I was delighted to try a couple of new additions to their range. The BeautiQ bar contains coconut sugar and the YogiQ bar has additional ginseng for a boost. Both taste amazing! The thing I love most about this chocolate is the texture, it has a great crunch to it. The bars aren't cheap at £2.49 each, but that is so worth it for a guilt free treat! You can purchase them online or from stores like Whole Foods and Planet Organic.
Udi's Gluten Free

I'd heard about the Udi's brand via US blogs before it came to the UK so it was nice to try some products. I was sent some granolas, breakfast bars and toaster pastries to try. The issue I have with some gluten free foods is how processed they are and the breakfast bars and toaster pastries where just that. Just cause they are gluten free doesn't make them healthy! I wasn't massively struck on the taste of these either. The granolas are different though, both James and I loved them and they have a much more simple ingredients list. They do contain rapeseed oil which isn't the healthiest oil, but for as bought granola they are a decent option. You can purchase these from the free from isles in various supermarkets including Tesco stores.
Decadent Decaf Coffee Company

I love my coffee so was chuffed when I was sent this to try, especially as I'm only drinking decaf right now. The Decadent Decaf Coffee Company are committed to providing decaffeinated coffee that has been gently processed using the swiss water method without solvents to produce a tasty coffee. Unlike solvent based methods that strip flavour from the coffee, the swiss water method keeps the flavour and taste so decaf no longer has to be the lesser cousin to regular caffeinated. Music to my ears! I tried the whole beans Ethiopian Sidamo which I ground in my Froothie each week then kept a batch in the fridge in a jar. It had a great flavour, definitely one of my favourite coffees ever! You can purchase whole bean or pre ground beans for £7.99 with free delivery. I'll definitely be purchasing from this company again while I'm decaf!
Herbfarmacy Pure Hydration Serum

Herbfarmacy are a British company offering organic skincare. They have over 30 years of experience growing organic herbs and using them in their products. I've already tried a couple of Herbfarmacy products and loved them so I had high hopes for the pure hydration serum. I've been using this as my morning moisturiser when I know I'm having a stay at home kind of day. It has a silky texture and is easily absorbed, I felt like my skin was nice and moisturised, especially for days spent indoors with heating drying it out. It is 85% organic and when you order it you get some free tea! A small tube of the serum is £24.50 which is expensive but as this is a serum you can use it sparingly so it will last for ages. A definite new favourite beauty product of mine, and be sure to check out the rest of the Herbfarmacy range.
Eat Evolve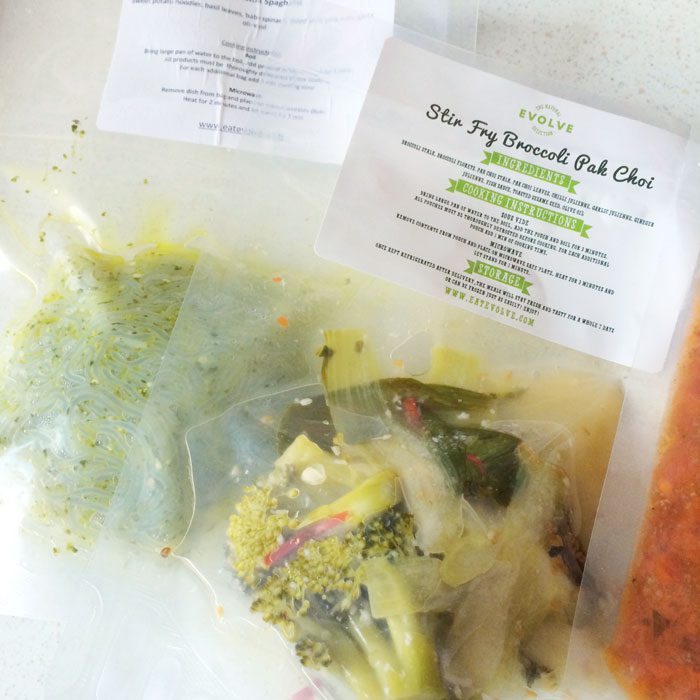 Eat Evolve was set up when the founders realised how hard it can be for busy people to eat clean and natural meals. They developed their range alongside top professionals and Michelin trained chefs. The meals are based on Paleo principles with ingredients that are seasonal and locally sourced. Any animal products are grass fed and free range. I was so excited to hear about this service! I was sent a couple of meal packs to try as well as some granola and cookies. The meals are easy to prepare and taste amazing, my kind of ready meals! I was especially in love with the granola and cookies. You can purchase the meals in 'packs' each week for prices starting from £60. It ain't cheap, but this is a very high quality product and service aimed at busy city folks with the budget for it! Their menus look incredible and change often so you wouldn't get bored with the same dishes. I think if you had the budget for it and are looking for a really super healthy meals you can't go wrong with Eat Evolve!
Have you tried any of these products or a product from these brands before? Have you tried any new products recently that you loved?