In the colder months there's one thing I always look forward to: Chai Lattes! I just love chai spices, for me they are integral to autumn, winter and Christmas as they are so warming. When Vita Coco challenged me to post a favourite juice or smoothie recipe for their #CocoCreations challenge I immediately thought of green smoothies, however, this is much more seasonal and fun and is certainly my favourite smoothie of the moment!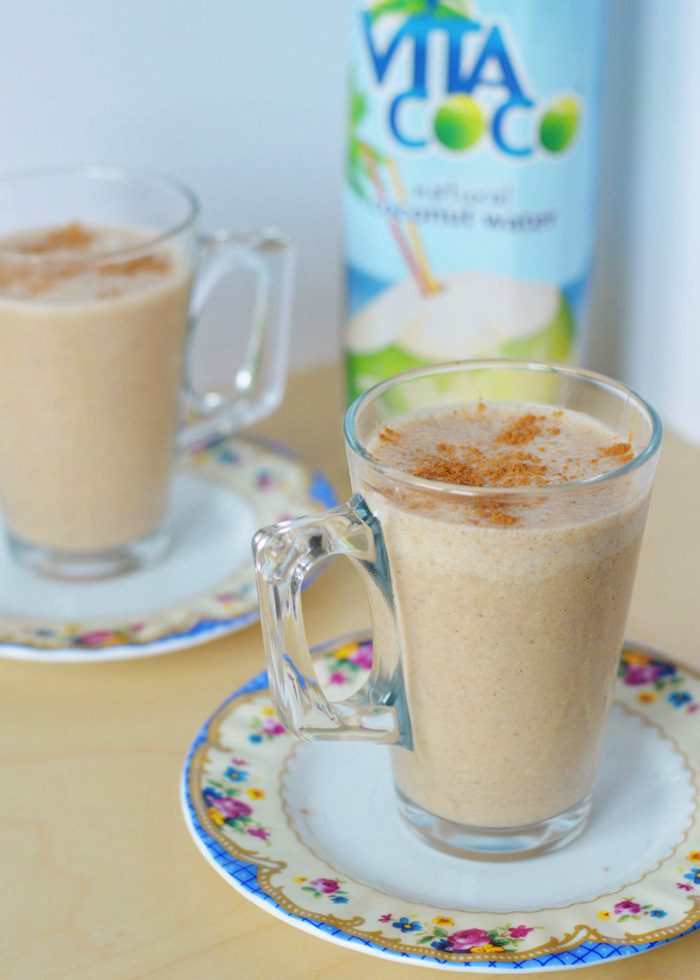 In recent months I've started to go off smoothies and juices when the weather is cooler as I find that works better of my body, however this is an exception! It has a rich, thick almost milk shake like consistency and decadent taste, with no sugar or hidden nasties!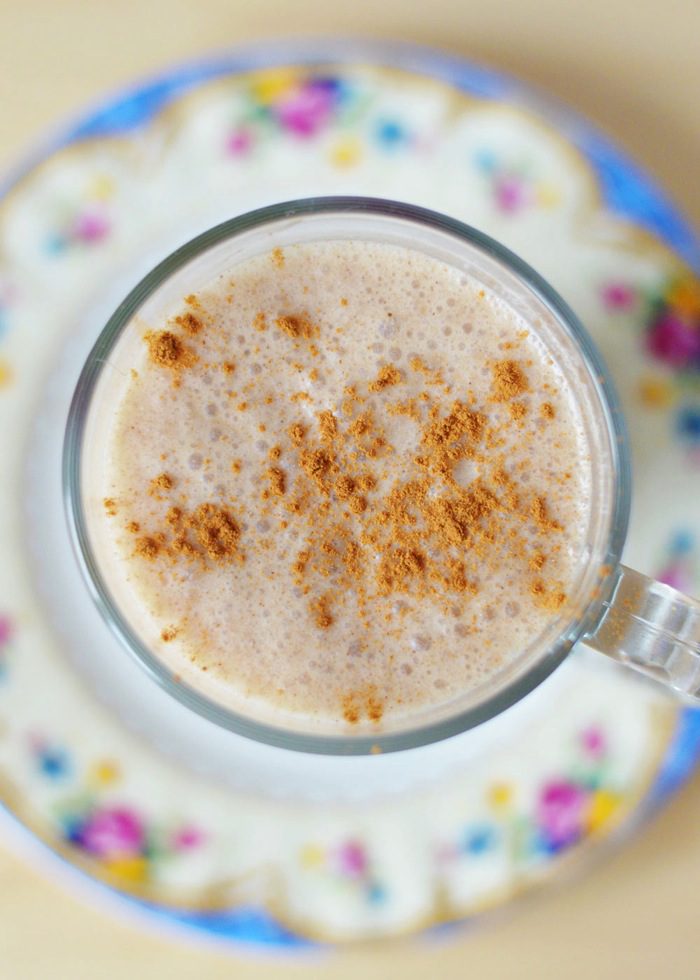 It's thick and creamy consistency reminds me of a frothy chai latte just in frozen form! The recipe is also simple and straight forward in what I hope is my typical style, with just 6 ingredients. Vita Coco coconut water is super hydrating, the banana adds some fast release energy and natural sweetness and the full fat tinned coconut milk gives a good dose of healthy fats.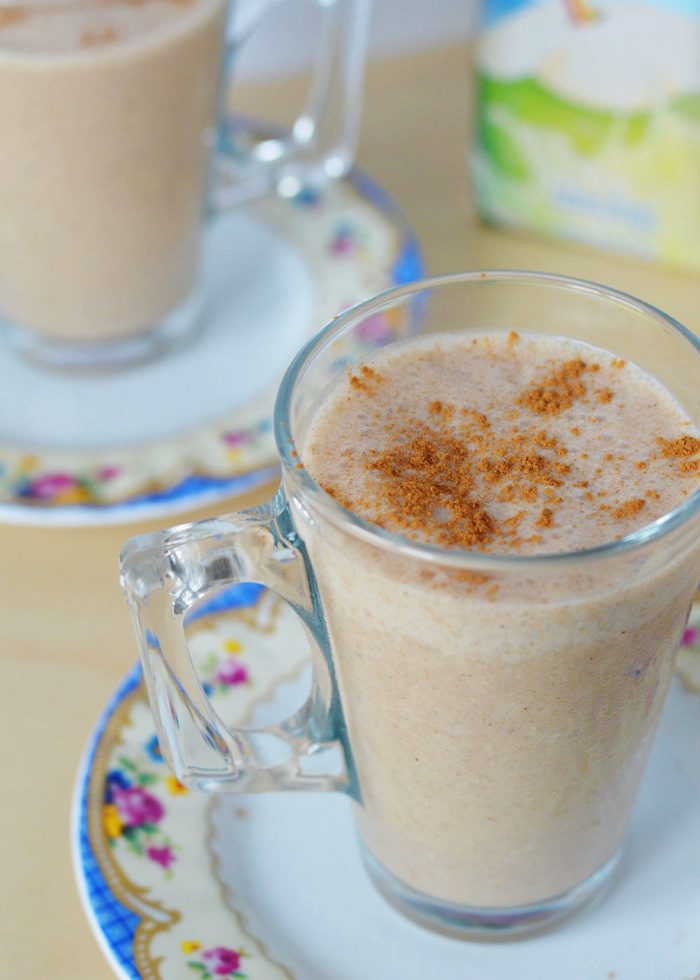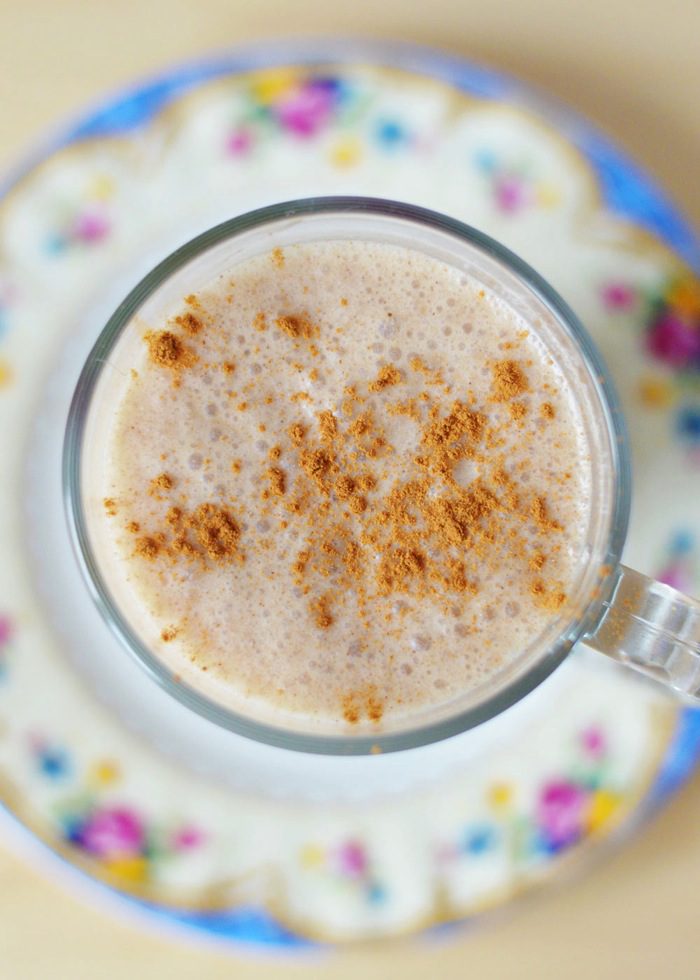 Frozen Chai Latte Smoothie
2014-11-25 11:48:18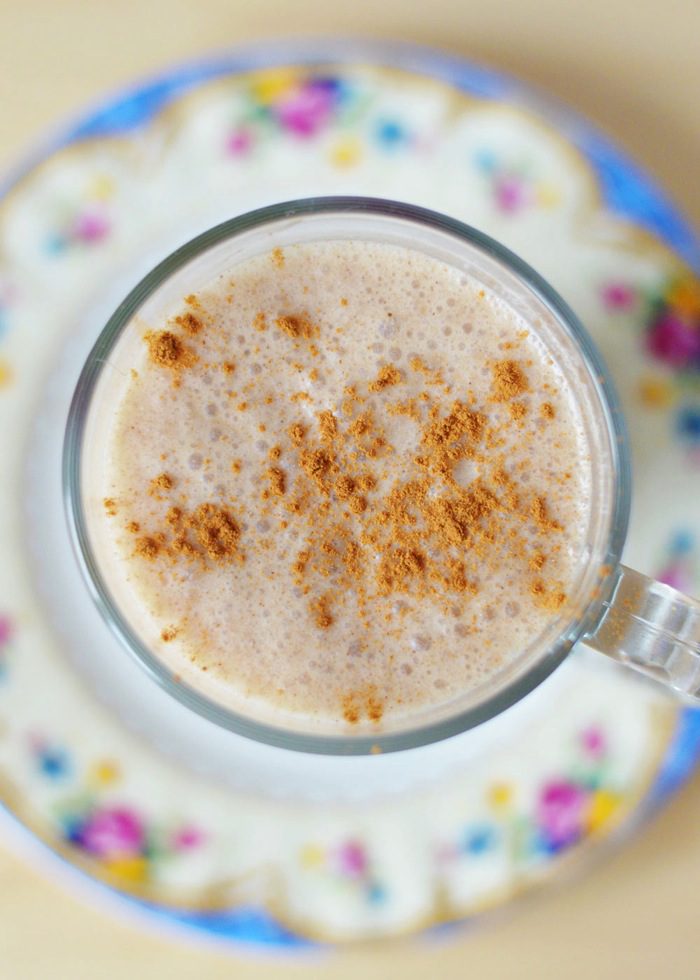 Serves 1
Ingredients
1 large frozen banana
1/4 cup / 65ml full fat tinned coconut milk
1 cup / 250ml Vita Coco Coconut Water
1 tsp ground cinnamon
1/2 tsp ground ginger
1/4 tsp ground cloves
Instructions
Place all ingredients in a blender and blitz until smooth. Serve with a sprinkle of cinnamon!
Notes
To freeze a banana just peel, slice and place into a freezer bag then freeze until solid. If you don't have a frozen banana to hand then just add a few ice cubes.
Wholeheartedly Laura https://wholeheartedlylaura.com/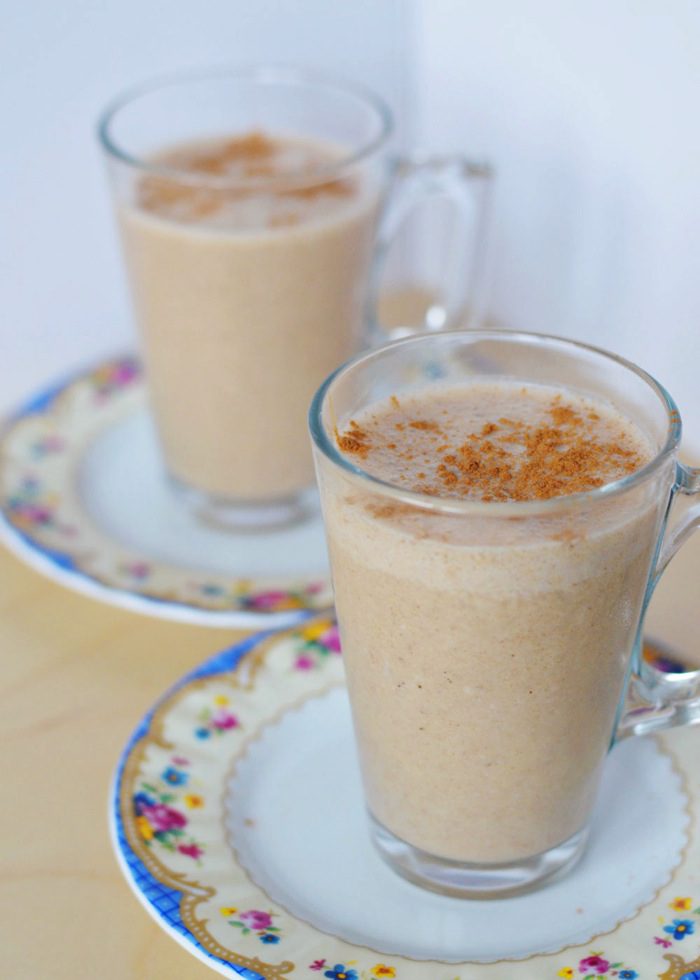 If you love chai as much as I do check out my home made chai spice mix and coconut milk chai latte recipe and chai pumpkin muffin recipe.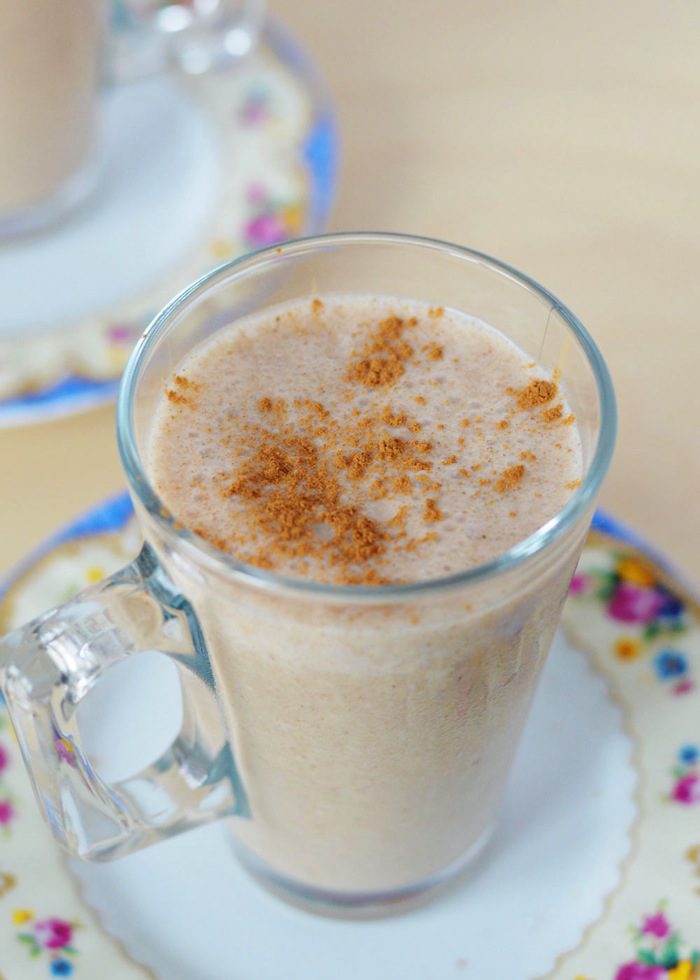 Do you enjoy chai lattes? What is your favourite way to drink coconut water?