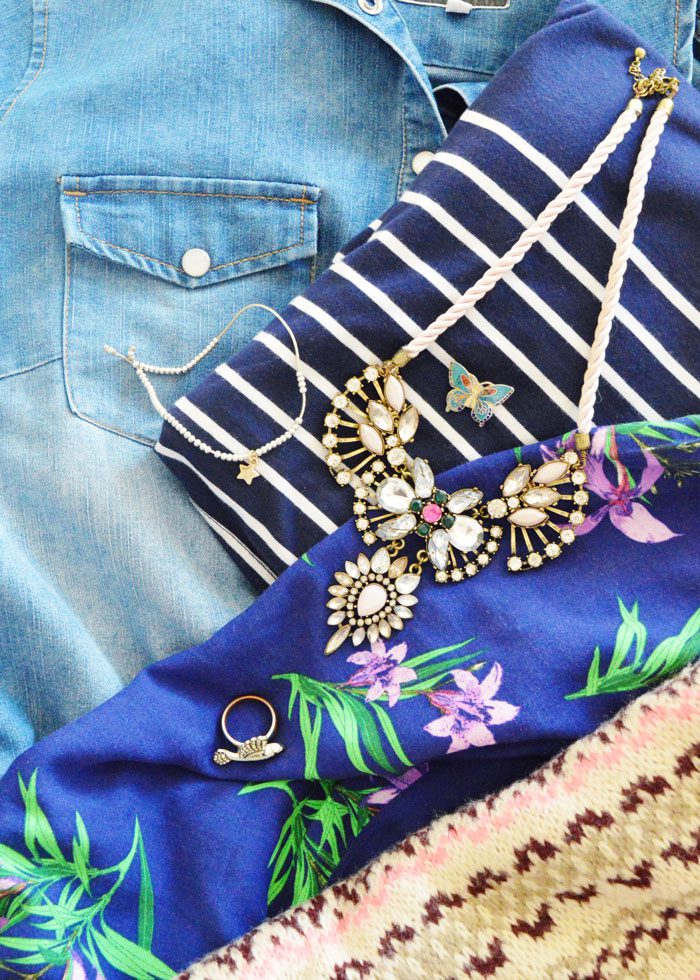 It's been a long time since I blogged about style other than posting one of my wears for the week in my usual Sunday posts. I love clothes and shopping, but I wouldn't call myself 'fashionable'. I rarely follow trends as I feel like I know my own style, but it took many years and plenty of seriously dodgy outfits to know what that is. What I've found over the years is that my style has changed with my body shape and lifestyle. From big and beautiful, slim as a rake, healthily curvy, pregnant and now back to healthily curvy (although still a little larger than I feel comfortable with) with a side of breastfeeding. I've also gone from professional office based work to working from home and looking after a new born.
As I am now a good few weeks post birth I've been rebuilding my wardrobe and that has also meant redefining my style:
The temptation most days is to stay in my pi's all day long, and admittedly I have a few days like that! But making the effort even if that is just a really nice pair of pjs, yoga pants or leggings makes me feel better. I baby wear most days so don't need thick jumpers or cardigans as the wrap keeps me warm, but a nice thin cardigan adds a layer of cosiness.
Breastfeeding has really changed how I dress as now I need to make sure the boobs are accessible at all times! That means none of my favourite vintage floral tea dresses unfortunately, but instead I've been eyeing up printed skirts I can wear with a breastfeeding top or vest as well as shirts which I've never been a huge fan of until now. At home a good nursing bra and vest top does the trick.
I'm still loving figure hugging jeans, converse, my biker jacket and boots, statement necklaces and signature stripy tops – now in a special boob accessible style! For me that combo is always an easy option when I have no idea what to wear.
How would you describe your style? Is dressing well important to you? How has your style changed?