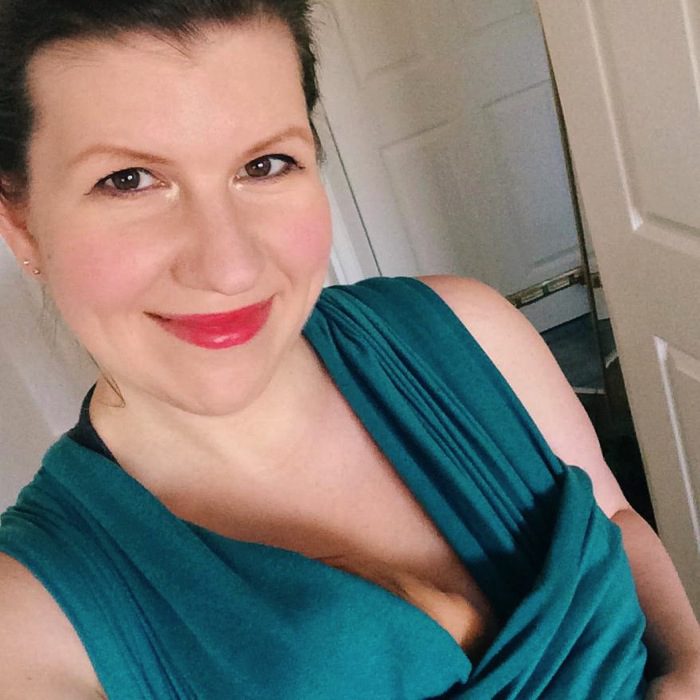 It's now almost 12 weeks since I gave birth! It seems to have flown over and obviously I've had a lot going on, with even more to deal with than most new mamas.
I'm definitely not quite where I'd hoped to be body wise by this point. The stress and hospital stays have certainly impacted on getting back into shape, although I am still happy that I've lost almost a stone since giving birth, but I still have a few pounds to get back to my pre pregnancy weight and even more to get back to a happier, healthier weight for me. As much as I am defining my progress here in weight terms, I'm trying to not let that be the focus. I've done pretty well so far just eating well and moving when I can after all, although I know the extra breastfeeding calories I'm burning might be responsible for that! Weight aside, I would like to be at least 1-2 dress sizes smaller to feel at my best, but I know that will come in time and it's just not a priority for me at the moment. What is important however is taking care of myself and feeling good about myself. I can't be the best mother I can be without self care or self esteem so there is a balancing act.
I really do want to get back into exercise, I seriously can't believe how out of shape I am! But as with weight loss, I know this will come. My 10 minute workouts are actually quite effective for me at the moment and I'm hoping I might be able to get back to the gym a couple of times a week soon.
My focus right now is on eating really well. It's a challenge just to eat sometimes, and also a challenge not to just give myself the excuse to eat crap! That means that I try and make the time to prepare whole foods and cook, not only for the healthy food but the enjoyment I get out of cooking.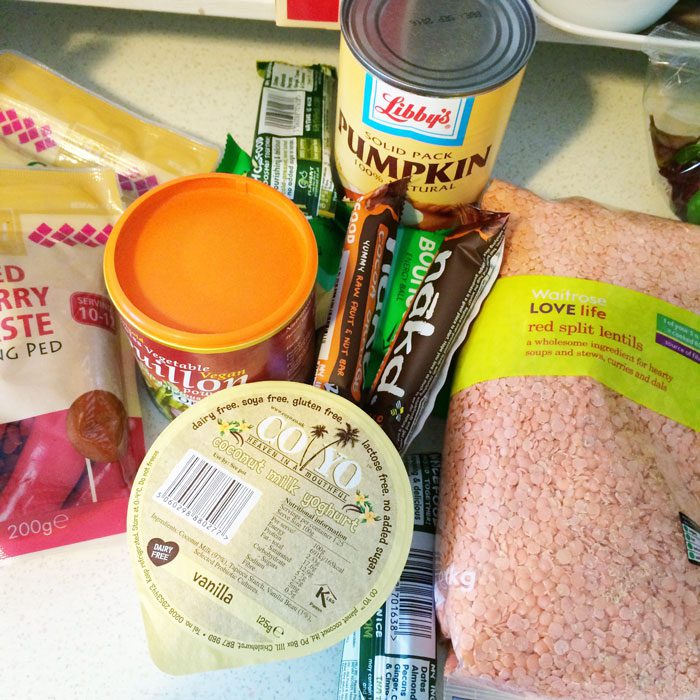 After many years of trying different styles of eating from vegan to a more traditional foods / paleo diet, I feel like I've found what works for me. I know the foods that suit me right now and generally I just eat what I fancy! At the moment it's mainly plant based with the odd eggs, meat and fish thrown in. I'm generally not eating cows milk diary and I try and avoid to much gluten, soy and refined sugar containing foods all part of helping my body recover from a lot of stress. The key thing is not 'eliminating' anything. I'll still have a chai latte with cows milk and cheesecake after Sunday lunch and that is why it doesn't feel like a 'diet' or restrictive in any way.

Most days eats currently look like this…
Breakfast is generally porridge because it's quick and easy to make while Fin is napping or in the wrap. I've been adding some kind of fruit and topping with nut butter. I had been cooking up a whole grain like quinoa in bulk at the weekend at eating that with some non diary milk and chopped fruit. Occassionally I'll have a bowl of muesli with unsweetened almond milk.Mid morning I make myself a decaf coffee and usually eat one or two graze boxes if I'm feeling hungry and if breakfast was early.
Lunch is either a salad, soup or chilli. I've been making lentil based soups most weekends for during the week. I also love salads with mackerel and beetroot or lentil and feta cheese with balsamic vinegar. Sometimes I'll add quinoa if I have some cooked. Chilli is also one of my faves at this time of year, especially topped with avocado. I often have something sweet after lunch like a square of 90% Lindt chocolate or a Rebel Kitchen drink.
Mid afternoon depends on Fin. If he is napping I might make myself a smoothie if it isn't too cold. If he's awake or in the wrap I'll grab a healthy baked treat from the freezer to have with a cup of green tea or maybe a snack bar. I might also grab an apple if one didn't already feature in breakfast.
Dinner can be all sorts. I give myself a break a couple of nights a week with an Innocent veg pot or another healthy-ish ready meal and James gets something similar. Other nights I have something from the slow cooker, mostly a Thai red or green chicken curry which I eat with steamed green veggies. I also love baked sweet potatoes with spinach and some kind of topping like tinned salmon and red onion or feta. I've also just started roasting up veggies like squash and brussel sprouts so they can often feature too. If Fin is napping I might have time to make us omelettes.
I do like some kind of little dessert which I sometimes eat later on in the evening so I don't need a midnight snack while nursing. I stay away from chocolate as it can make me a little wired, plus I'm sure that Fin gets fussy after I've eaten too much of it. If I have some coconut yoghurt I'll have that, if not it might be another healthy baked treat or snack bar
While I was pregnant I went right off green tea but now it's back with a vengeance! I probably drink 4-6 cups a day. I've also dropped my morning hot lemon water temporarily as citrus can sometimes not work well for babies via breast milk.
When we go out or to my parents for lunch I'll let myself have whatever I fancy until I'm full. Eating way past my natural levels of fullness used to be a real issue for me, but no longer! I believe this is really connected to no longer having any foods off limits.
As for how I'm feeling emotionally, I had a very rough time indeed these last few weeks. It probably didn't come through that much on the blog but I was really quite down and in a bit of a state and I do believe I have some form of post natal depression, although to be fair, I think feeling a bit down considering everything I had going on was completely natural. As my best friend said to me, I've had a premature baby, several hospital stays, an extreme health condition and life saving surgery take place on my 9 week old first born. I've had to tube feed him and breast feed him at the same time which made me feel unable to leave the house. Those few weeks when he had the NG tube in were the worst. I still have the occasional off day (I definitely think they are related to nights when I've had little sleep) and I think it's really important that I share this as so much online from new mothers is 'happy happy unicorns and fairies' if you know what I mean! Motherhood is tough, its hard work and it changes you completely, but it's also utterly beautiful, life affirming and completely worth while. I wouldn't change my experience for anything, as hard as it's been, it's changed me and given me strength I just didn't realise I had. Every day I'd wake up and think I just can't do this, but you do and I kept doing it day after day.
You don't just give birth to a baby, you also give birth to a new you physically and mentally. Life is never the same again and that can take some adjustment, but 12 weeks in and I feel like I'm getting a handle on it. I'll be blogging in more detail about how being a mama has been for the first three months. I'm very happy to say that things are now most definitely on the up!
If you have kids can you relate to any of this? What does your current 'diet' look like? Do you include indulgences very often?