Happy Winter Solstice! Can you believe it's less than a week till Christmas? I am so woefully unprepared, or at least I feel like I am compared to previous years. Having a baby will do that to you me thinks! It has been a busy week in these parts, but I've been trying to eat as well as possible that gorgeous salad with quinoa, feta, avocado and pomegranate being a good example…
Eat
Porridge with pear and sweet mince meat topped with full fat greek yoghurt
Porridge with pear topped with almond butter and pomegranate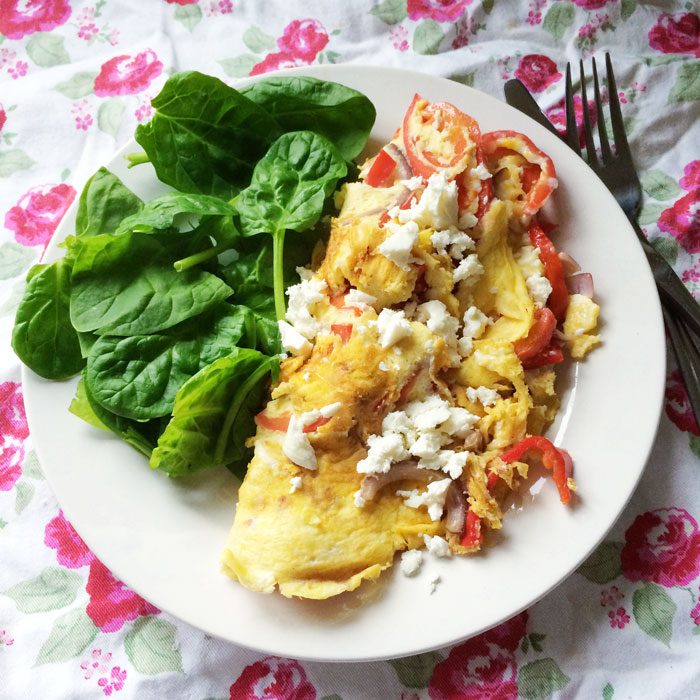 Omelette with red pepper, red onion and feta
Salad with quinoa and tinned mackerel
M&S Fruity Chicken and Grain Salad
Slow cooked chicken thighs with thai green curry and coconut milk and steamed broccoli
Lauren's festive protein bars – loved these!
On Friday evening we had our first night out since having Finley. Every Christmas we go and see Northern Soul Band Smoove and Turrell. This year we went with our friends Paul and Karen and we went to the fantastic Dabbawal for an Indian feast. I had the delicious Kofta Curry and we shared a range of sides, all gorgeous!
More on the night out in a mo…
Move
Unless shopping counts as movement there hasn't been an awful lot of movement this week! It's a combination of time, weather, and tiredness that conspires against me, all barriers I need to figure out a way of overcoming for next year.
Wear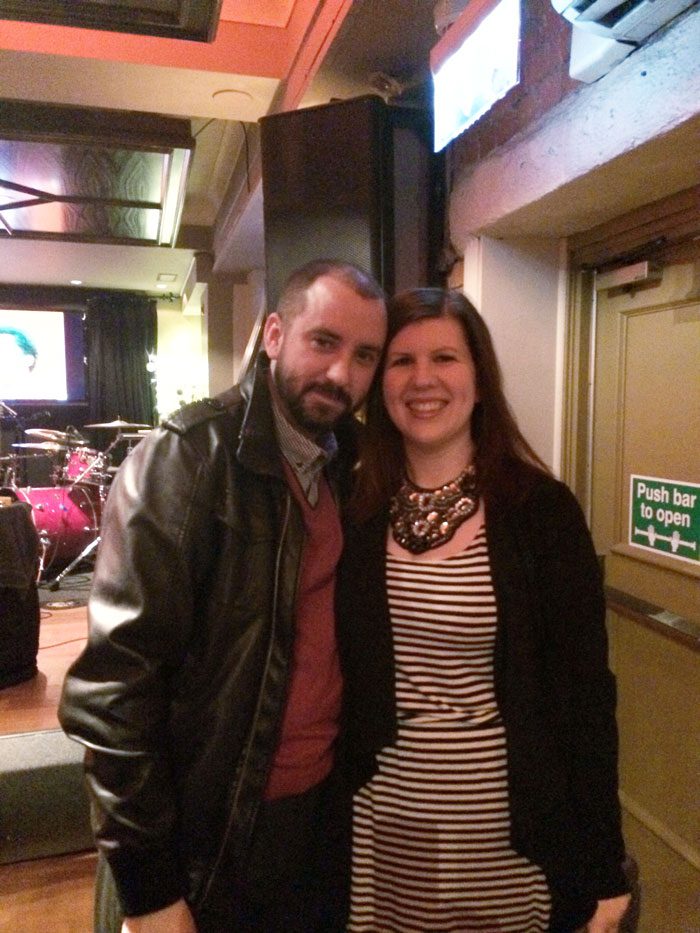 Black waterfall jacket: Dorothy Perkins // Stripy dress: H&M // necklace: Topshop
Not the greatest pic but here is James and I from Friday night, it felt good to dress up a little! The jacket was new but everything else I've had for ages. I can't decide if I should leave my hair longer or chop it off again, decisions, decisions!
Love
This is a bumper love edition this week as there's been lots of lovely stuff!
So happy to be able to reveal the recipe book I've been working on this year! DK asked me to develop recipes for Grains as Mains now available for pre order on Amazon. It's insane to see my name on the cover! There are some gorgeous recipes in that book, also…
My early Christmas / winter solstice gifts! I had some cash saved from my birthday earlier in the year and along with some Christmas money I've been pulling together some treats for myself including the goodies I previously posted about from The Future Kept, some Rebel Kitchen drinks, sea salt caramel truffles, NARS multiple, REN skincare and a fabulous NEOM Christmas Candle. Also…
Finley's smiles always make my day! // Finley starting to grasp and bat at toys // cuddles from John of Smoove and Turrell // Christmas shopping with my Mam and Dad again // getting more Christmas presents wrapped // filling out my Amazing 2015 Life + Biz planner (more on that in future posts) // getting some better sleep due to our new co-sleeper arrangement! // George Ezra + James Bay, loving their music // a lovely delivery of delicious Booja Booja truffles // a Skype chat with a good friend and new mama, she knows who see is :-)
Link
Do you mark the solstices in any way? It might be the teenage witch in me, but I like to light a candle or do something do notice the gentle way the year changes in nature. When was the last time you had a night out? What did you do?