Wow, I can't believe we are on week 50 of my Eat, Move, Wear, Love, Link posts! How time flies. I've been doing a lot of thinking about 2015 this week, I'm so excited for the start of the New Year! But of course, we still have Christmas to come. On Monday I went shopping with Finley and my parents and we all treated ourselves to festive hot chocolates and muffins in Costa.
Eat
Porridge with sweet mince meat topped with almond butter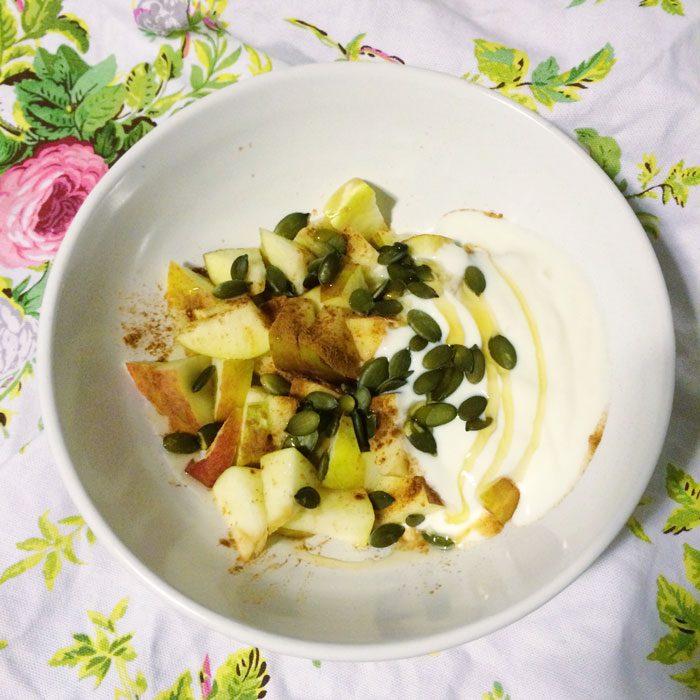 Warmed cinnamon apple with sheep milk yoghurt, honey and pumpkin seeds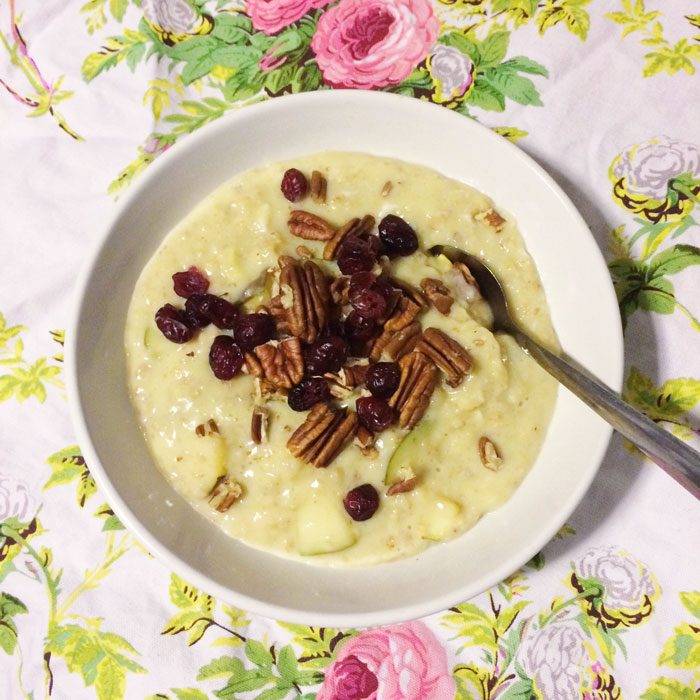 Porridge with pear and ginger topped with dried cranberries and pecans
Gorgeous salad with honey and ginger roast carrots and feta cheese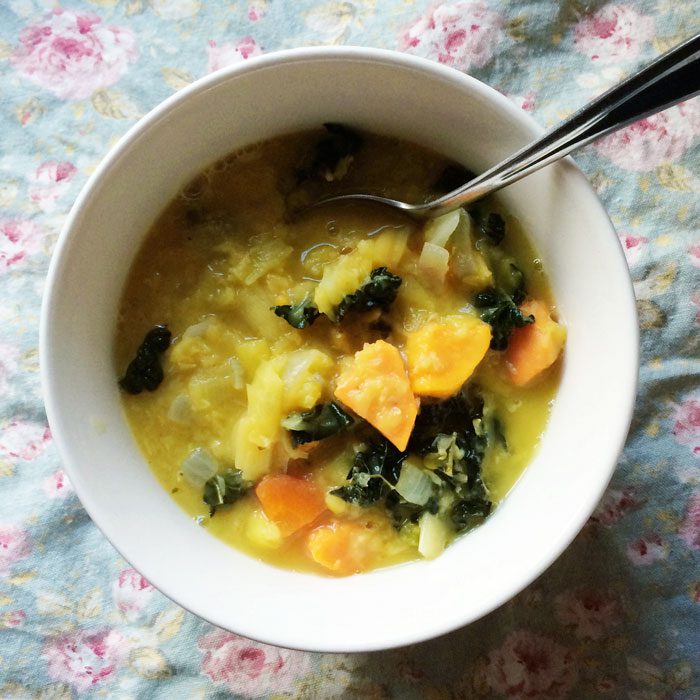 Home made soup (which I ate for lunch almost every day!) with leeks, red lentils, carrots, sweet potato and black cabbage
Kirsty's Moroccan Chickpea ready meal with steamed cabbage
Home made beef burger, butternut squash fries and steamed broccoli
My AMAZING salted almond butter chocolate chip cookies
Those cookies rock my world! They did not last long.
Move
Urgh, there has been pretty much no exercise going on this week. A combination of crap weather and getting little to no sleep because of the storm on Tuesday night (along with Finley waking up all the time!) just left me too tired to do anything. To be honest I wish I'd made the effort as a bit of exercise usually perks me up. Realistically I'm not going to get to the gym again before New Year, but I need to give myself a kick up the arse to do more, even if it's just walking.
Wear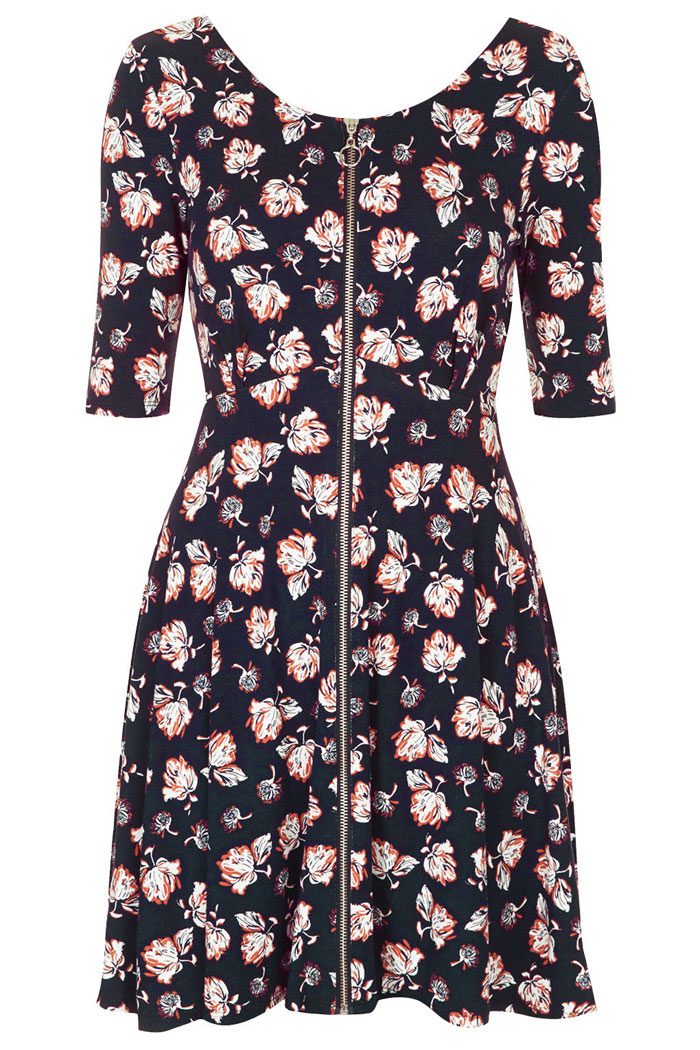 Due to said tiredness I've been in yoga pants all week, so instead of an outfit here is a lovely picture of the gorgeous (boob accessible for breastfeeding too!) dress I got from Topshop on my shopping trip. Love it!
Love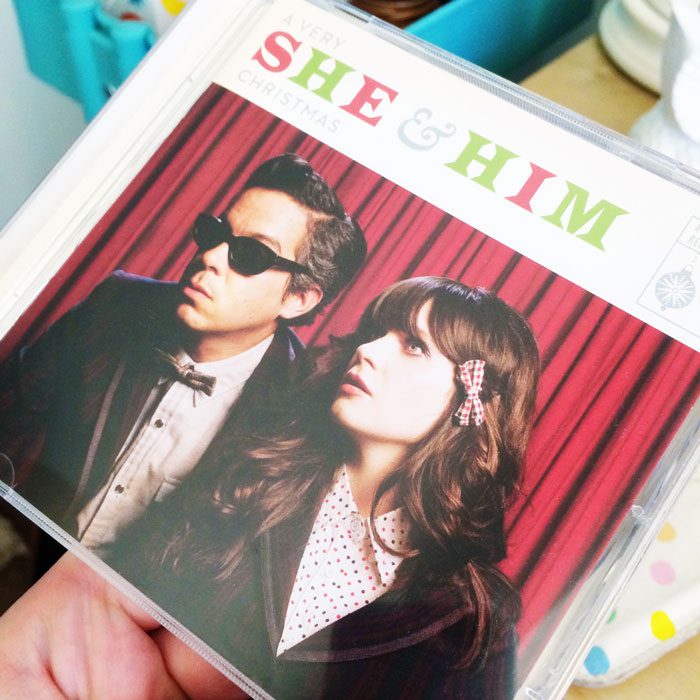 I've wanted this Christmas album for a couple of years and James reminded me to order it! Also…
Lots of deliveries of Christmas gifts for others (and myself!) // Finley just being Finley :-) // visiting my sister // my cousin Catherine, her hubby Gareth and boy Espen popping round for a visit // Home Alone 2 // making truffles, recipe coming up next week! // 5 hours straight sleep! – Only cause James let Finley sleep on his chest so I could get more rest // wrapping Christmas gifts // organising a bloody brilliant giveaway ready for January – you guys are going to love it! // treating myself to the Lucky Bitch Christmas bundle and the utterly wonderful Leonie Dawson Life + Biz Planner for 2015
Link
Well I am finally starting to feel prepared for Christmas, I have most of my gifts purchased and I have an outfit ready for a night out next week. I do start and get reflective as the end of the year approaches too, although I try not to spend too much time thinking about what next year might bring when I still have the rest of this year to enjoy!
Have you indulged in a festive hot drink yet? When do you start thinking about the New Year?