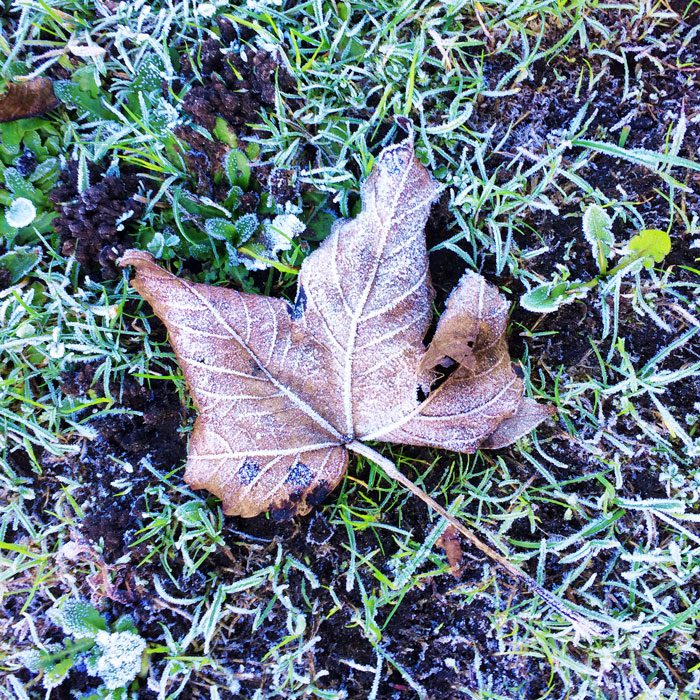 It's been a very frosty cold week here in the North East! Bright cold frosty days are some of my favourites and I've been making the most of them by wrapping Finley up warm and taking him for walks. We spotted some beautiful frozen leaves in the grass. Christmas and winter are certainly on the way!
Eat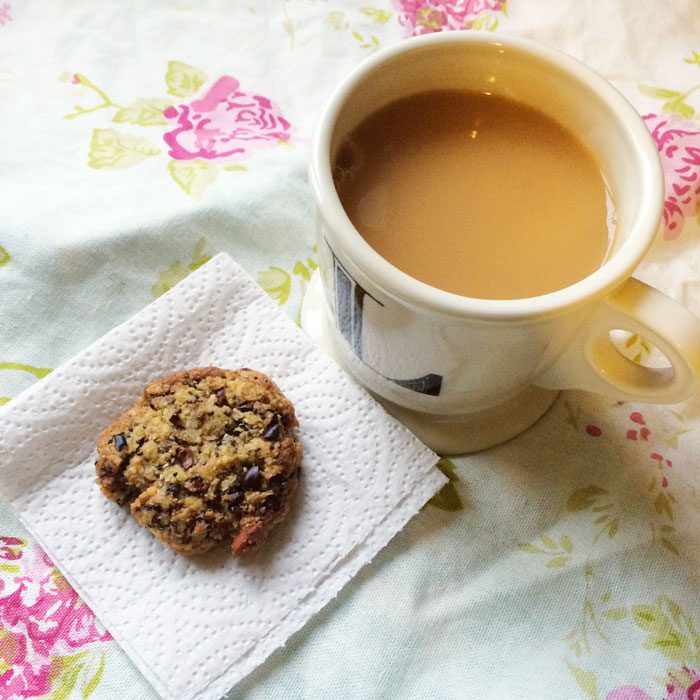 One of my almond coconut cacao cookies with chai tea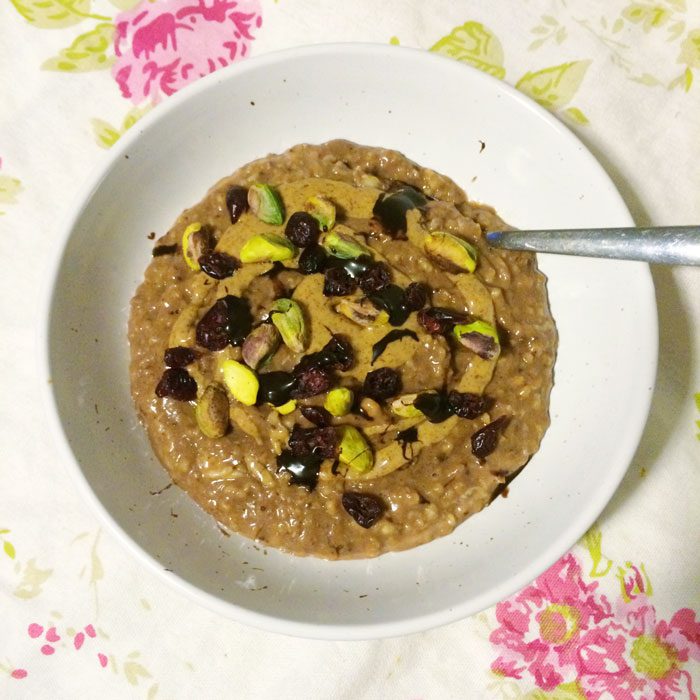 Chocolate porridge topped with almond butter, dried cranberries, pistachios and choc shot sauce
Festive porridge with sweet mince meat and chopped pear topped with Justin's Chocolate Hazelnut Butter
Big salad with roast squash, lentils, goat cheese and balsamic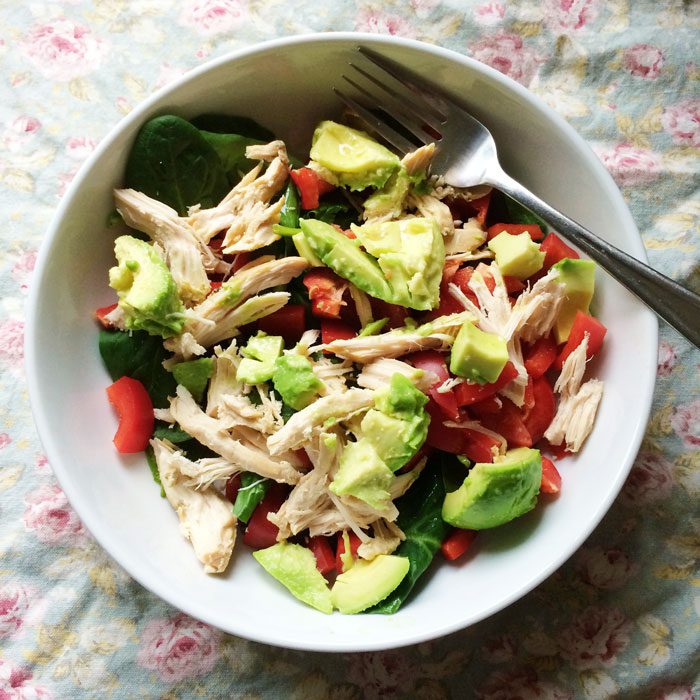 Chicken and avocado salad with apple cider vinegar dressing
Pulled pork and sweet potato 'My Goodness' ready meal with added steamed black cabbage
Kirsty's meal (on offer for £2 in Sainsbos)
Slow cooked herb chicken breast with roast swede and brussels
Five spice roast gammon with stir fried asian brussels sprouts (with chilli, ginger and soy)
Yesterday we all went over to the town for breakfast and a look around the shops. The Christmas market was on and there was a stall selling burgers so James and I treated ourselves to Angus burgers. So good but so stuffed!
Move
Monday – Walk – 20 minutes
Tuesday – Gym – 10 minutes cross trainer, 10 minutes step machine, 10 minutes bike, barbell and dumbbell strength exercises – 50 minutes / walk around Durham
Wednesday – Walk – 45 minutes
Thursday – Rest
Friday – Walk – 20 minutes
Saturday + Sunday – Rest
Back to the gym again on Tuesday while my Mam watched Finley. As I said, the weather has been so lovely I've just wanted to walk rather than try and fit in a workout indoors, plus I've been feeling really tired this week so walking in the cold air has been nice for waking me up and making me feel refreshed!
Wear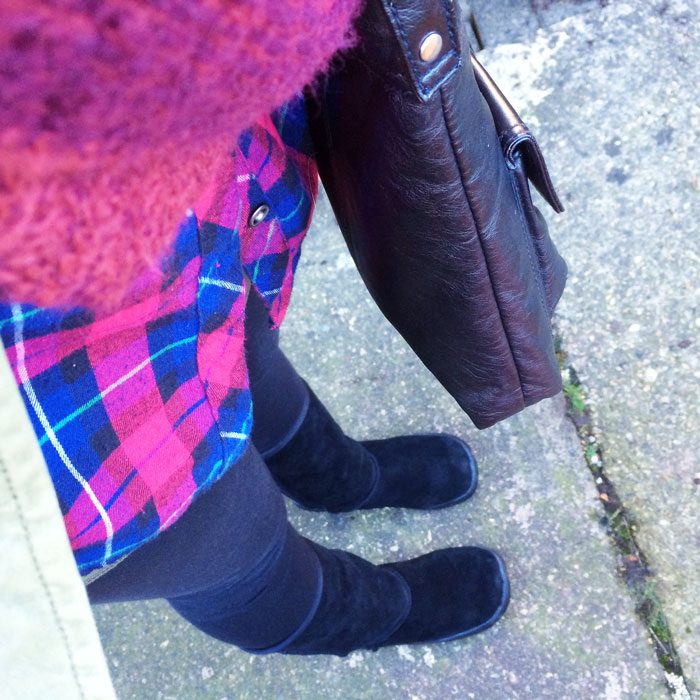 Walking outfit – black boots: Rocket Dog, leggings: H&M, shirt: Tu at Sainsburys, jacket: Next, scarf: Topshop, bag: H&M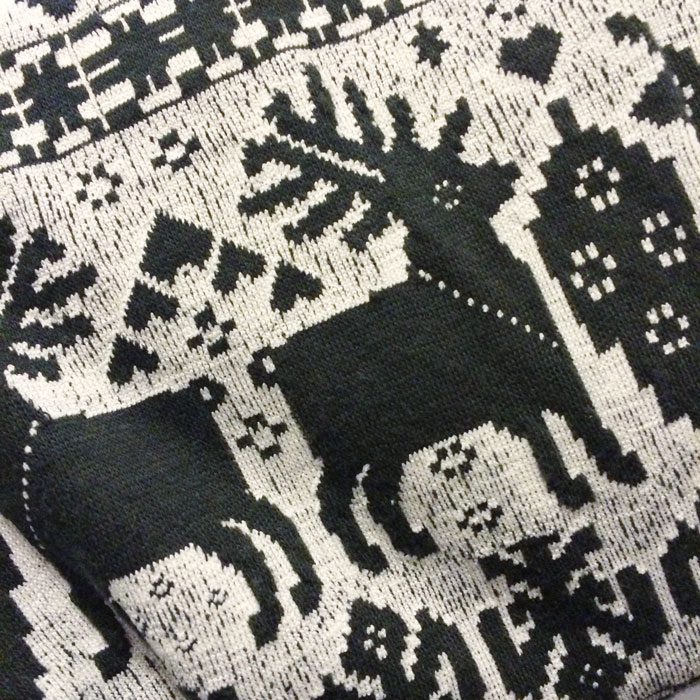 Printed leggings: H&M
I treated myself to those leggings yesterday, I couldn't resist them! They look so snuggly and warm for wearing over the Christmas period.
Love
I also got these chocolates yesterday from Fenwick in Newcastle – their food hall is always on my love list! I couldn't resist getting these to put away for myself for Christmas with my Christmas money (yes I'm 32 but I still get Christmas money!). The flavours include cinder toffee, marshmallow and popping candy, chocolate with bacon bits and rose and garden mint flavour. Also…
Finley gaining 9oz this week! He's moved up a clothing size too // online Christmas shopping orders arriving // watching Jamie Oliver Christmas cooking shows // chatting to other mamas at the Baby Cafe // popping into my old office to see my pals // lazy afternoons watching TV with Finley cuddling in
Link
How has your week been? What's the most unusual chocolate flavour you've tried? Have you visited any Christmas markets so far this year?