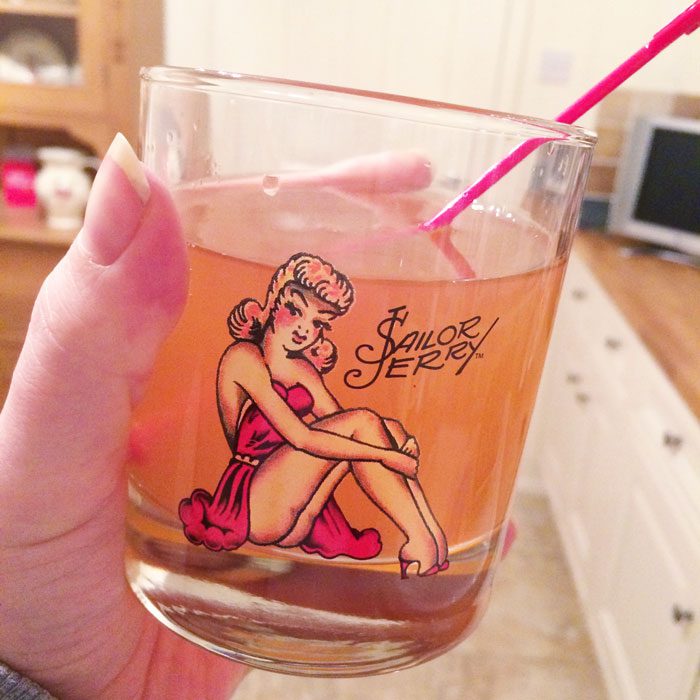 Cheers and Happy New Year yet again! I hope the first couple of days of 2015 have treated you well. We had a quiet NYE at my parents house with the little man. I was happy I managed to stay awake until midnight and say goodbye to what was an incredible year, as well as welcoming a new year I'm really excited about!
Eat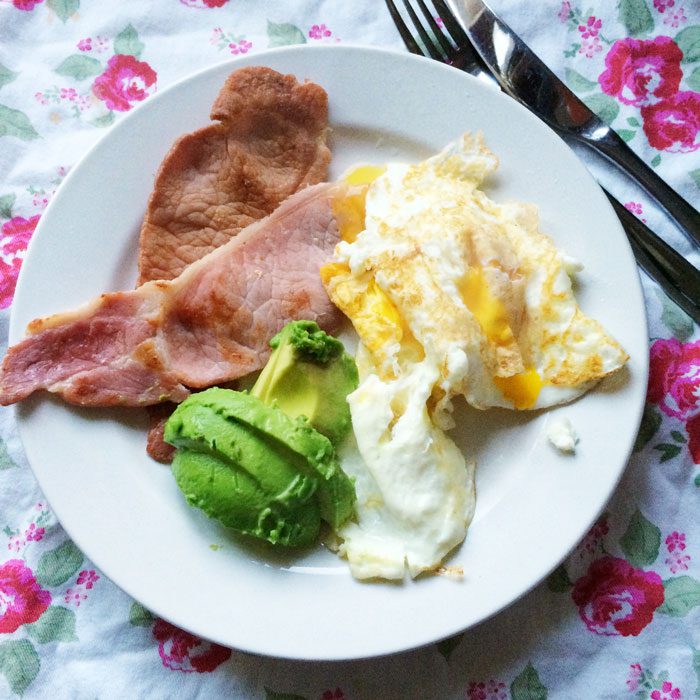 Bacon, fried eggs and avocado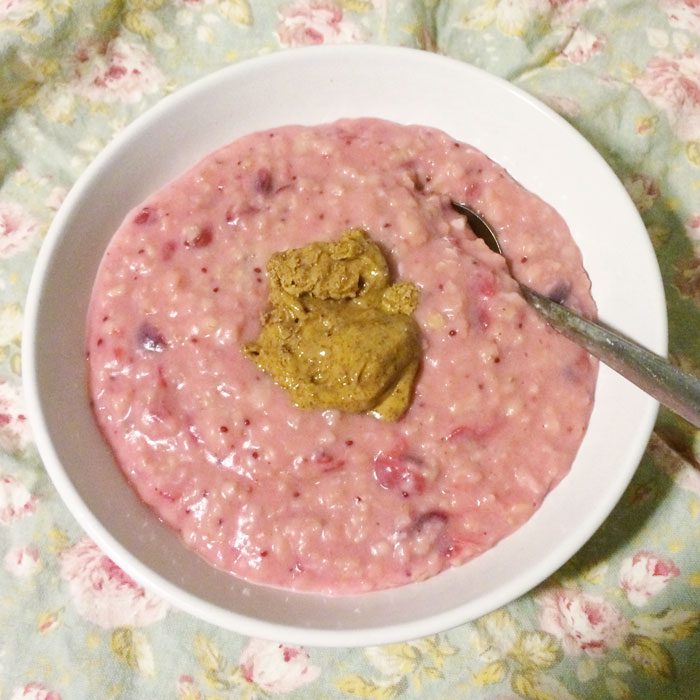 Porridge with home made cranberry sauce topped with almond butter
Choc cherry green smoothie with spinach, cherries, vanilla protein powder, koko coconut milk, maca and moringa powder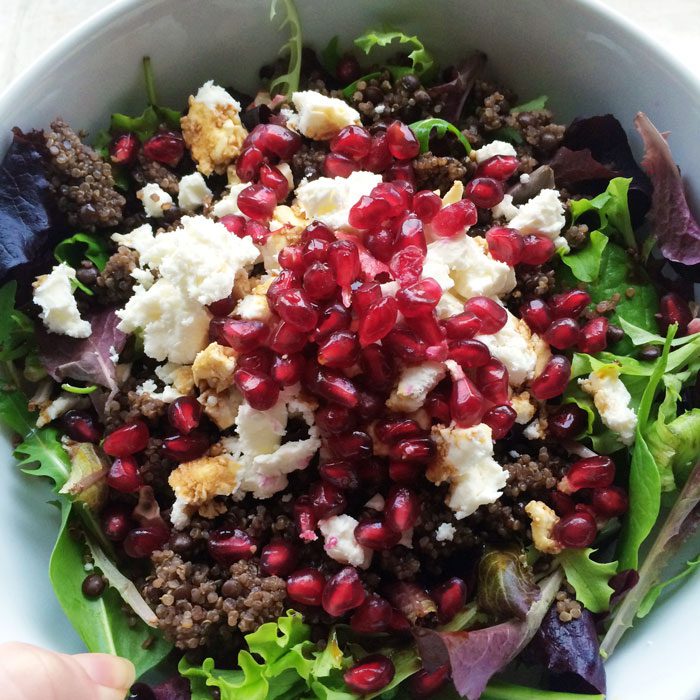 Salad with quinoa, lentils, feta and pomegranates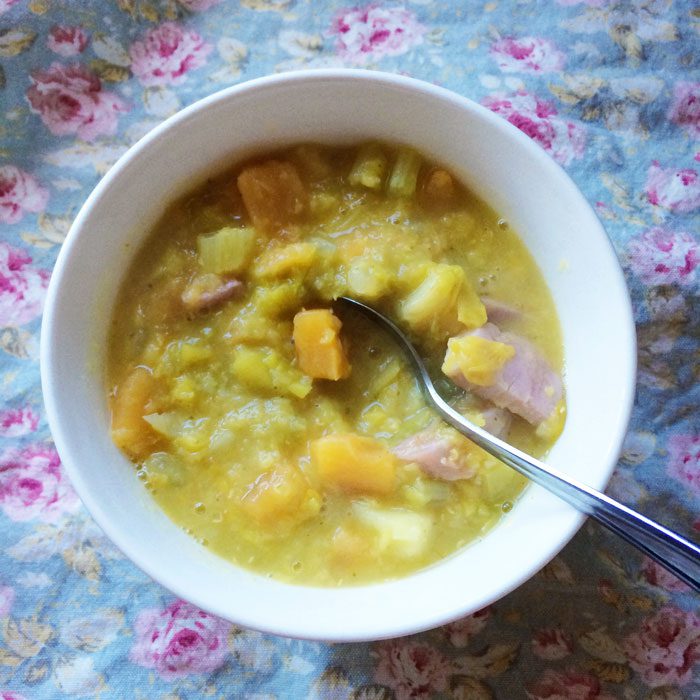 Lentil and root vegetable soup with chunks of ham
Brussel sprout and bacon hash topped with a fried egg
Salad with mackerel, beetroot and walnuts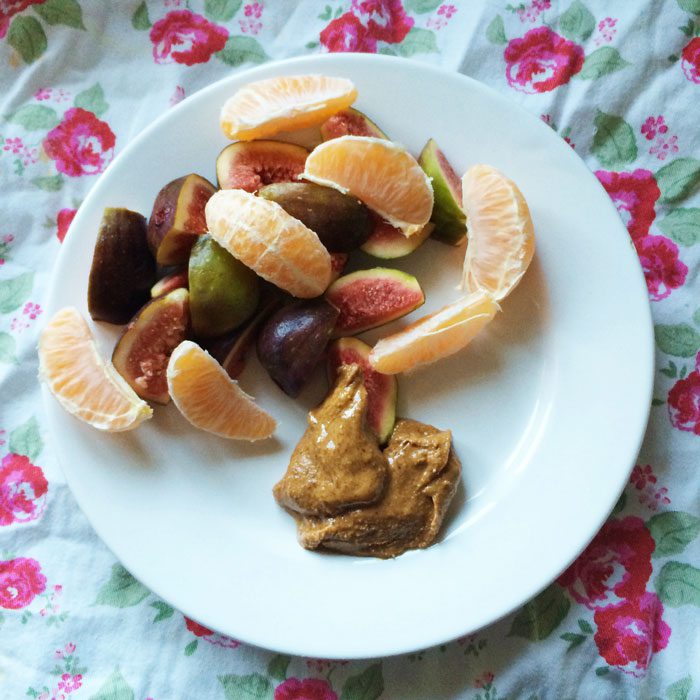 Figs, clementine and almond butter
After Eight smoothie! Made with protein powder, frozen banana and After Eight chocolates
Move
Basically I've done nothing until I started the plank a day challenge on New Years Day! I've been loving it, especially all the people joining in with me on Facebook and Instagram! Next week I'll be starting to tackle my goal of working out 3 times a week, wish me luck!
Wear
Biker jacket: Warehouse, gold anchor necklace: Not On The Highstreet, stripy top: Warehouse, boyfriend jeans: H&M, converse
Since we had such a relaxed NYE I haven't dressed up much, just nice chilled out outfits like this one I wore for going shopping.
Love
I've been getting myself super organised using my Shining Year workbooks and calendar but also a new technique I'm using as well, and so far it's working, although we are only 4 days into the month! I do feel a lot more focused which has to be good! James and I have chatted about how we are going to manage things with Finley and sleep, we are also going to aim to have a date night once a month if my parents don't mind watching him for a couple of hours. James is also going to take him for an extended period a couple of nights a week and give him a pumped bottle so I get a decent stretch every now and again. Also…
Getting in a big healthy food shop! I'm still not a massive fan of online grocery shopping as I like to wonder round the isles and pick out nice things. However since I was pregnant online shopping as been a godsend in terms of time. I have a full fridge freezer and cupboards and today I'm hoping to have a big cook up session and prepare lots of meals and snacks for the week ahead. Also...
Sending out my latest newsletter, I really enjoyed writing it! // reading How to be a hip mama without losing your cool – this book really spoke to me and it was so helpful reading the stories of other women I can relate to // sales shopping, I've got some great bargains and really updated my wardrobe! // fitting into some old jeans I haven't worn for ages // James baby wearing Fin, so adorable! // that New Year fresh start feeling // Finley, always Finley :-)
Link
How have the first few days of 2015 been for you? Do you like to get in a big healthy food shop?