Happy New Year again! Have you recovered from NYE yet? Granted, my recovery was not from drinking too much alcohol, rather the extended lack of sleep with staying up until midnight to see the new year in, followed by a night with Finley!
As I mentioned last year, I'm at a point in my life where I am ready to set goals for myself again. I had a period of being almost too goal orientated so switched to having monthly pledges instead. However I need the renewed motivation and accountability of goals right now. I did set myself a few goals for 2014 and actually achieved half of them despite finding out I was pregnant only 3 weeks later. My theme for last year was 'Enjoy the Ride'. It could not have been more apt!
This year I have been using the wonderful Shining Year Life and Biz workbooks from Leonie Dawson and I wholeheartedly recommend them for anyone wanting to get their shit together in 2015. They have really helped me get clear about what I want to achieve and how best to go about that. They brought out some truths that I needed to face up to in terms of my time management and my tendency to bite off more than I can chew. They also helped me to see what my priorities should be in order to feel the way I want to feel.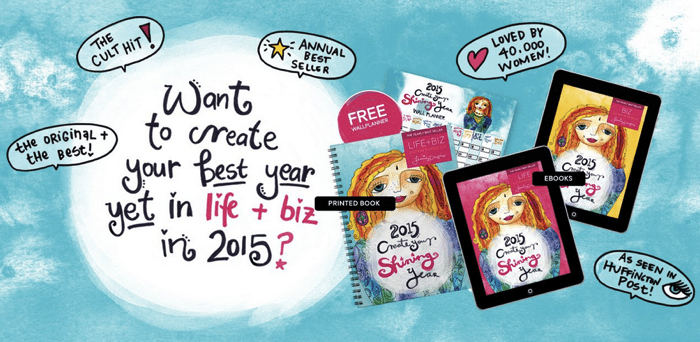 As well as the list of goals I'm about to share with you, I have chosen a sacred word for the year and I've created secret boards on Pinterest for inspiration in various different life areas such as home, life, health, body, self care, style, business etc. Yes I take this shit seriously!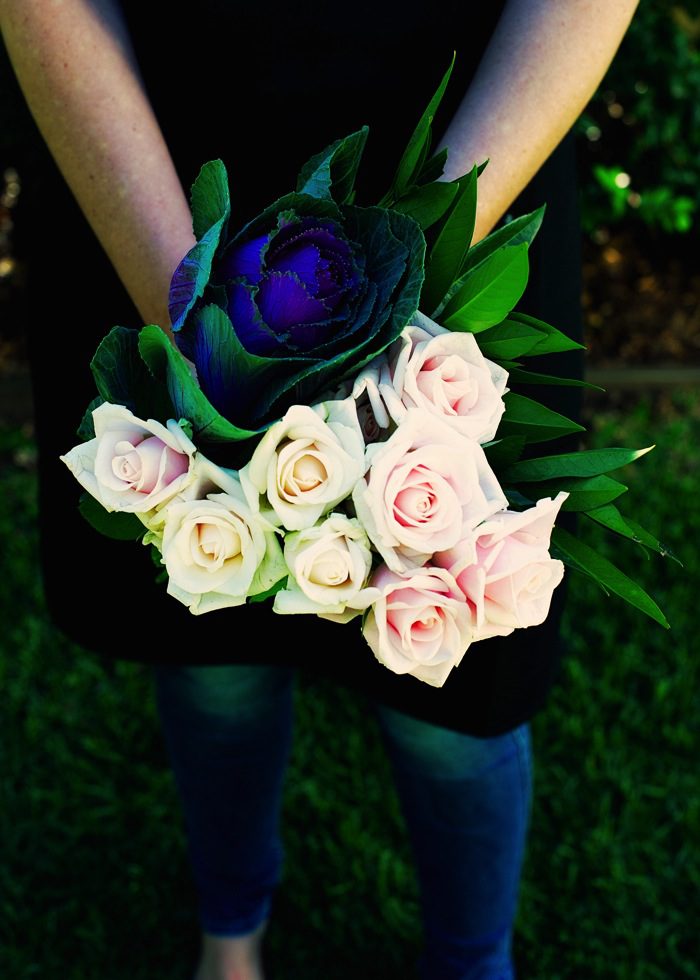 Here are the things I'd like to achieve and feel by the end of 2015:
Feel fabulous, lose some weight, feel fit, strong and healthy – basically like 'me' again. This is important to me, because I can only be the best mother I can be when I take care of myself first.
Do some Park Runs, complete the Great North Run and raise a tonne of cash for the Children's Heart Unit Fund
Have a new family home – a place that feels like a perfect fit for us (I also have a wish list of things I'd like in our new home)
Grow my business, especially the online part of it, and be earning enough each month to afford everything we could need, grow my savings significantly, and be able to start a pension (I have some other specific business goals too)
There we are! Some hefty goals like buying a new home, but as we live in a one bed flat with a little one it's something I'm really committed to getting sorted this year.
My journey to get pregnant, while I was pregnant and then the last few months of stress, have really left me feeling depleted, tired and less than fabulous. Something I am realising more and more is that I can't be the best person I can be, whether that's a mother, wife, friend, daughter or health coach, unless I am taking care of myself properly.
I may have managed to fit into some old jeans on NYE, but I'm far from where I'd like to be and finally I feel able and ready to tackle that. I'm certainly not about to go back to old restrictive ways and I don't hate my body, I just know I need to eat better, move more and take better care of myself.
I'm looking forward to running again, but it will be on my terms and I'm not going to be looking at speed etc, it's about enjoyment, and as for the GNR my only goal is to finish it, even if it takes me 4 hours! I've already completed it in well under 2 hours a couple of years ago, I don't want to push it and end up injured.
As I said there are incremental goals within each of those that take me towards each one, and every month it's those little steps I'll be working on to get me there. So for January I will be working on…
January Goals
Meal plan and food diary more consistently
Drink at least 8 glasses of water a day
Make sure all my main meals contain a good source of protein
Exercise 3 times a week and complete the Plank a day challenge – see below!
Get a hair cut (sooo needed!)
Listen to my Lucky Bitch audios
Put our flat on the market again
Begin a gentle sleep plan with Finley
Start a milk expressing schedule to get a freezer stash before Finley starts nursery
Develop a routine, use my zen habits, and stick to my ritual days – something from the Shining Year Workbook where I have made Organisation Mondays, Finley Fridays and Cook Up Sundays
Plank a day challenge
So I thought it would be fun to actually challenge myself this month and give the old will power a test. Since my core muscles are a disgrace, then a Plank a day challenge felt like a good idea. If you'd like to join in, please do! I'll post updates here on the blog and on Facebook, Twitter and Instagram. All I will be doing is at least one plank hold a day and timing myself each day with the hope that I'll be able to extend how long I can hold the plank for by the end of January. If you want to join in to you could:
Just do the plank each day for as long as you can
Do it for a set time, for example 3o seconds, then aim to increase it by 5 seconds a day etc
Do it the same as me, time your plank, holding it for as long as possible and keep a record to see how much it increases by the end of January.
If you aren't sure how to do a plank, here is a good guide from Greatist. Make sure you check that out, use good form and don't push yourself or even try the challenge if you have any injuries. For my challenge I'll be doing a forearm plank as shown below and above:
Image via Greatist
If you have a blog and fancy joining in feel free to right click and save that graphic to use too.
What are your goals / resolutions for 2015? Are you working on anything specific this January. Anyone up for the Plank a day challenge?
P.S – Have you entered my Giveaway for a big bundle of healthy living goodies yet?