How has the first full week of 2015 been treating you? I'm feeling equal measures of motivation and stress! This week really signalled a new start for me and I'm really motivated because of that, but I'm also feeling rather stressed with the tasks I've set myself. Something for another post me thinks! I'm also feeling quite humbled just realising just how unfit I am! I tried a little run and my word, how tough! I wasn't expecting to be at the same level of fitness I was at before I tried to get pregnant, but I couldn't remember it being so hard. So here I am starting again, but overall that feels good!
Eat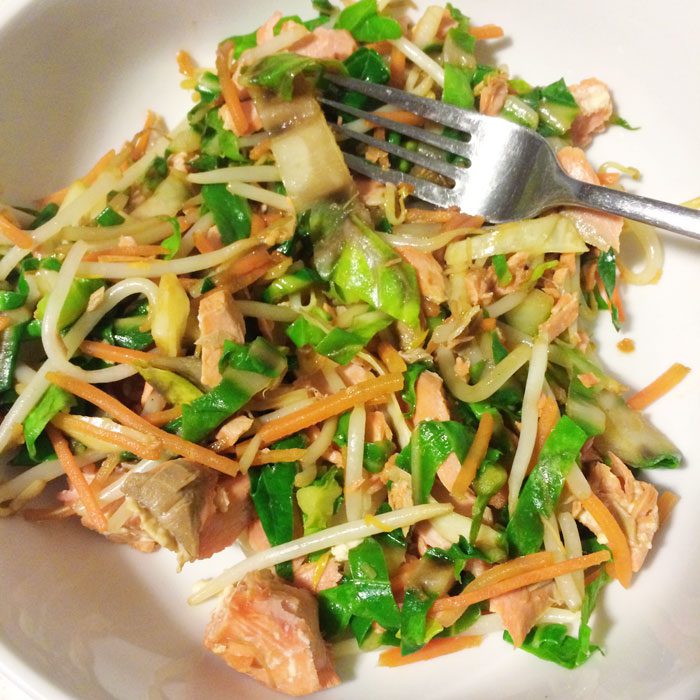 Salmon stir fry with ginger and tamari
Harrisa chicken salad with hummus dressing
Roast squash and sprouts with feta and a fried egg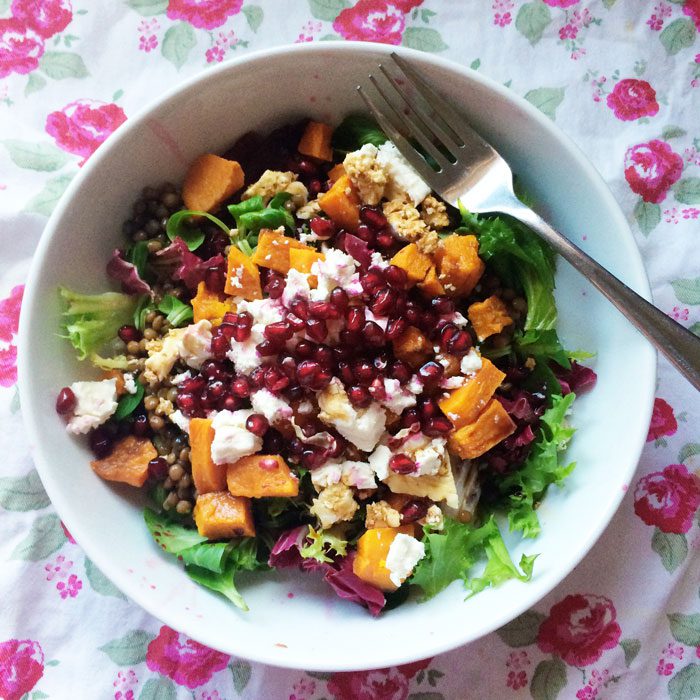 Salad with lentils, squash, feta and pomegranate
Baked sweet potato with tuna and red onion
Snack of hummus, carrots and an apple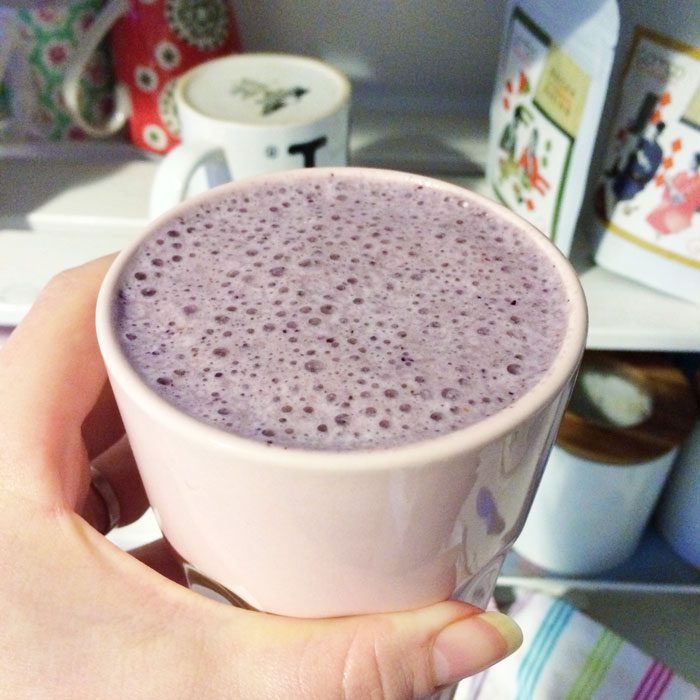 Smoothie with blueberries, pear, vanilla protein powder and almond milk
Home made protein balls with mixed nuts, dates, chocolate brown rice protein powder, coconut oil and chia seeds
I feel like I've ate really well this week. I've made a conscious effort to drink more water and eat more protein and I've started keeping a food diary as well. Those protein balls were so good, I need to make some more I only wish I written down the recipe! I've actually been thinking that I make loads of meals and snacks that taste great and I've love to share the recipe but the lack of time to photograph them properly stops me from posting them. As well as my 'fancy pants' recipe posts I was thinking of starting to post quick and easy recipe posts with just normal pics so I can share things like that. Thoughts?
Move
Monday – plank a day
Tuesday – plank a day + gym workout – 10 mins cross trainer, 10 mins treadmill, 10 mins bike + 20 minutes strength exercises using machines and free weights
Wednesday – plank a day
Thursday – plank a day + 20 minute walk / jog with Fin in the push chair and 7 minute Davina Box Fit workout
Friday – plank a day + gym workout – 10 mins bike, 10 mins step machine, 10 mins strength exercises using machines and free weights
Saturday + Sunday – plank a days
I'm so chuffed I met my 3 workouts a week goal as well as still going strong with the plank a day challenge! Our push chair isn't a proper one for running (on the wish list) so I just jogged slowly while on smooth parts of the pavement. It was a nice little workout!
Wear
Mama: leather biker jacket: Warehouse, printed top: Warehouse, old anchor necklace: Not on the High Street, jeans: Dorothy Perkins // Baba: hat: Sainsbury's, dribble bib: Next, cardigan: H&M, jeans and stripy top: Asda, booties: Mothercare
The top I'm wearing was a sale purchase from Warehouse and I love the funky print. I also have to admit I love dressing baby boy up smart, he has some lovely clothes and outfits!
Love
Sweet words about the blog in Cosmo Body issue 8! Also…
Losing 3.5lbs this week! // baby group and chatting to other lovely mamas // working with clients and community groups again // feeling like this is the new normal // Finley sleeping 3 hours straight! // visiting my sis and nephew // great support from some other mama entrepreneurs in a Facebook Group I'm part of // Skyping with Kezia and talking about our goals / plans to take over the world in 2015 // waking up to smiles
Link
It feels good to have that first week of 2015 under the belt! My Mam has Tuesday's off work so is coming round to help me take care of Finley once a week. That means I've been able to start up working with a few clients and resume my community projects as well as fit in a workout at the gym. The day was crazy busy, but I kind of felt like me again if that makes sense? For the first time since Finley was born, things are starting to feel normal rather than 'oh my god I have a child wtf!' I missed him so much, but this is part of the great balancing act that is motherhood.
How was the first full week of 2015 for you? Would you be happy to see some quick little recipe posts?