Happy Sunday lovelies, I hope you have had a great week! I've had a brilliant one and I'm feeling really settled into 2015 now. One of the highlights of the week was my The Little Sage Oracle Cards arriving. I love them! I think I'll do a separate post on oracle cards to explain how I use them in more detail. I was really drawn to this set and I've enjoyed using them this week.
Eat
Plum and almond porridge with greek yoghurt and flaked almonds
Choc cherry green smoothie with added coconut oil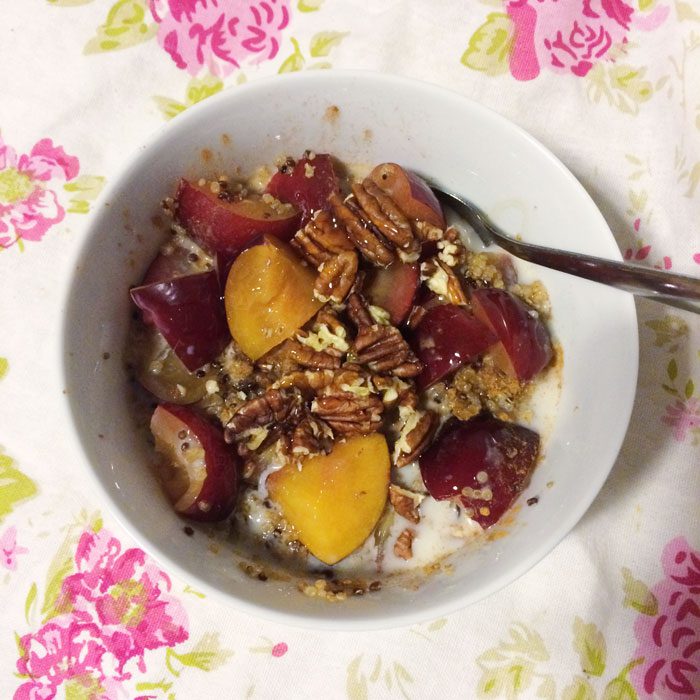 Warm quinoa with almond milk, plums, pecans and honey
Warm apple with cinnamon, greek yoghurt, super berry mix and almond butter
Apple and cinnamon egg scramble with peanut butter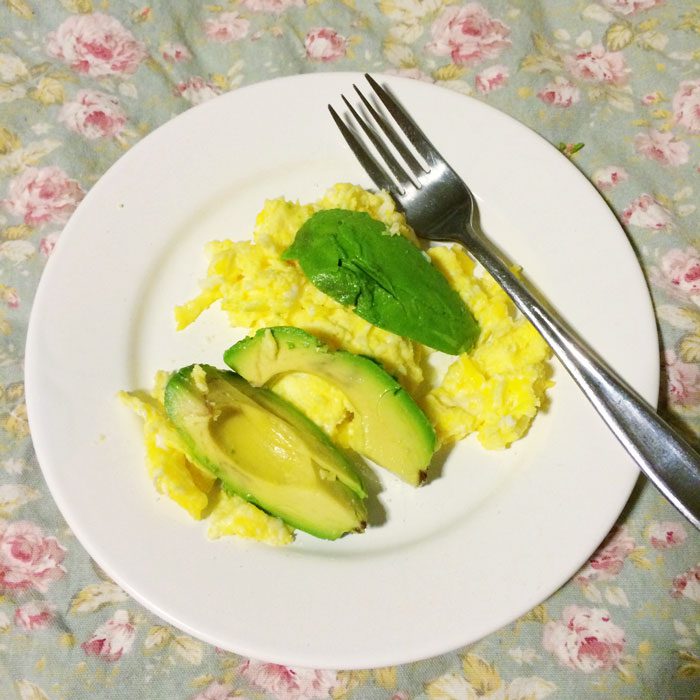 Scrambled eggs with avocado
Salad with quinoa, kidney beans and hummus
Lentil and chard soup with added ham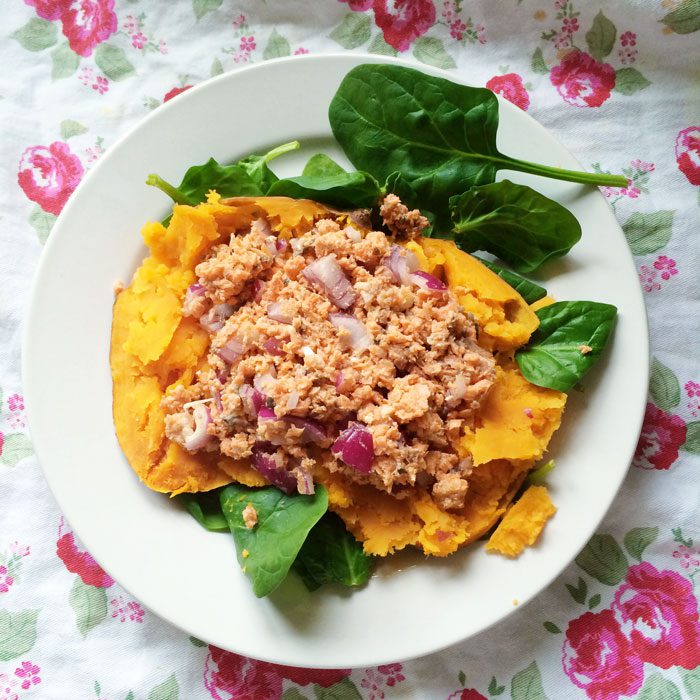 Sweet potato with salmon and red onion on spinach
Pork steak with sweet potato and broccoli and a little butter
Beef ragu on courgette strips
Gorgeous chocolate avocado protein shake: 1/2 avocado, 1 scoop vanilla sun warrior, maca powder, cocoa powder, almond milk and ice
Lots of delicious food, my Sunday cook ups and meal planning are ensuring I'm eating well during the week!
Move
Monday – plank a day
Tuesday – plank a day + gym workout: 10 mins cross trainer, 10 min walk / run on treadmill, 10 min step machine, 10 minutes weights
Wednesday – plank a day
Thursday – plank a day, Davina 7 minute fit, fat burn and tone workouts
Friday – plank a day
Saturday – plank a day
Sunday – plank a day + gym or walk / run, haven't decided yet!
I'm happy I've hit (or will be later today) my target for 3 workouts this week. The Davina workouts were surprisingly tough and I still have sore muscles today!
Wear
Statement necklace: Accessorize, denim shirt: Warehouse, vest: H&M, black jeggings: New Look
I'm really liking casual looks like this smartened up with a statement necklace at the moment, with added big coat and scarf for this weather!
Love
You Tube on my TV! I discovered that I can get You Tube straight to my TV via my DVD player which I'm chuffed about as I am getting fed up with the bloody depressing news. It's not that I wish to be ignorant about what goes on in the world, it's just that I'd rather start my day with something that will lift me up and not drag me down. Before Finley was born I'd listen to Radio 6, but now that I'm either playing with him, breastfeeding or pumping I like to watch something on TV. I'm also inspired to get vlogging again! Also…
My new Little Sage Oracle Cards as pictured at the top of the post // parcels // much better sleep with Finley // lovely Skype and phone chats with other health coaches // planning how I'll be weaning Finley // the health visitor saying how well my little man is getting on // finding loads of clothes for Finley in his size that I'd put away when he was born as they were too big at the time // my Love Lula beauty box // recording the new Happy Health Chat podcast // fabulous feedback on my latest email update! // feeling SO excited about the future of Uniquely Healthy Ltd
Link
How has your week been? What do you watch in the morning? Can you recommend any good You Tube Channels?