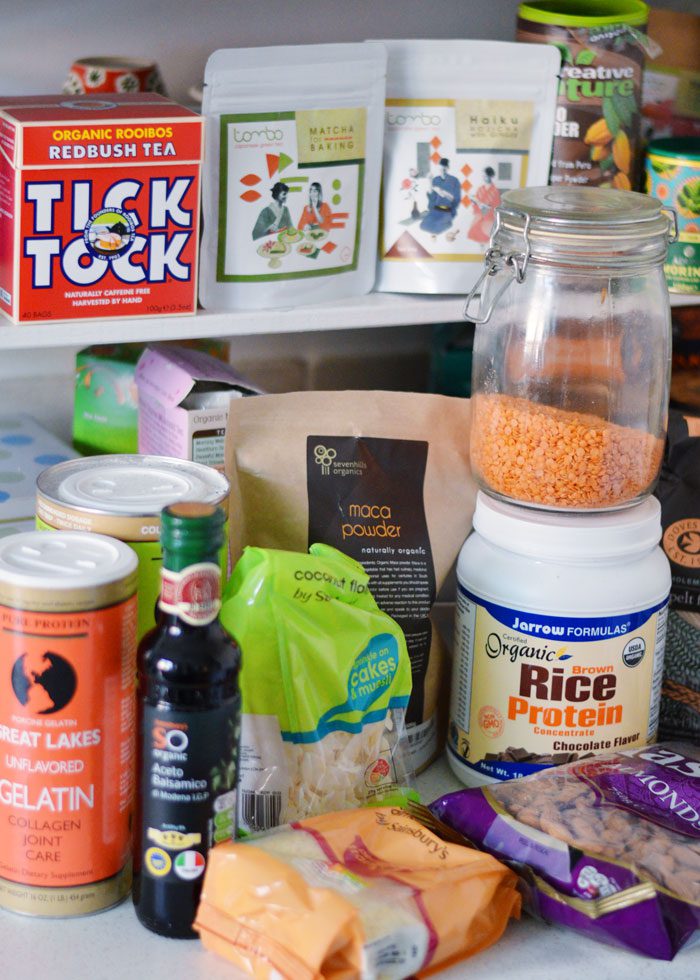 One of my hall time healthy living tips is stocking your kitchen well. If you buy crap, you'll be much more likely to eat crap!
If you are just getting started with a whole foods diet, the range of ingredients you can use can seem overwhelming. Where do you start? What the hell is maca?
Well worry not, I'm here to give you a list of some ideal ingredients for your stock cupboard! Having these on hand means that a healthy meal will be much easier to prepare. Most of these ingredients are cheap and easy to find, a few are a little more expensive and unusual, but make nice additions. Here we go!
Cheap(ish) and cheerful
Tins or cartons of beans such as chickpeas, kidney beans, black beans etc with no added salt or sugar (bonus points for organic)
Dried beans and lentils
Tins or cartons of chopped tomatoes
Jar of passata (sieved tomato sauce)
Tinned fish – salmon, mackerel, tuna, sardines
Coconut milk
Jarred or foil packed olives
Oats – jumbo and Scottish varieties
Brown or wild rice
Quinoa
Buckwheat
Nut butters – peanut, almond, cashew etc, no added sugar (these are often best kept in the fridge once opened, however I have zero room in my little fridge so they go in the cupboard)
Raw nuts – almonds, walnuts, pecans, macadamias etc (ditto the fridge situation)
Raw seeds – sunflower, pumpkin, sesame etc
Dried fruit – dates, raisins, cranberries (look for no added sugar and free from sulphates)
Honey
Maple syrup
Rice or corn cakes
Plain popcorn kernals for popping yourself
70% or higher dark chocolate
Dark chocolate chips
Plain wholegrain or spelt flour
Baking powder
Bicarbonate of soda
Cocoa powder
Flaky sea salt
Extra virgin olive oil
Balsamic vinegar
Soy sauce
Carton of non diary milk – unsweetened almond or coconut beverage (I get koko brand)
Dried herbs – to start with I'd get Italian seasoning, sage, thyme, rosemary
Spices – to start I'd get cinnamon, ginger, cumin, coriander
Other seasonings – curry powder, Chinese 5 spice
Apple sauce – I just get cartons of apple and pear baby food (this is for baking!)
Green tea – I love Clipper!
Herbal teas
Chai tea
Coffee – I get water decaffeinated. My fave is from decadent decaf
Coconut oil – ok this is a little more expensive, however I really believe it's such a great ingredient that for me it counts as an essential. I use coconut oil at least twice a day in cooking and more for self care too. See my post on uses of coconut oil for more info!
Extras – more expensive, but add a little extra sparkle!
Raw apple cider vinegar – the raw has the 'mother' containing good bacteria. I get this from Amazon.
Maca powder – an adaptogenic superfood powder. Good if you suffer from stress / hormonal imbalance
Raw cacao powder – a less processed version of cocoa powder, great for raw chocolate making and adding to smoothies
Cacao butter – for raw chocolate making, although coconut oil can also be used
Matcha powder – a pure form of green tea. Full of antioxidants and metabolism boosting properties. Add to smoothies, porridge or make a matcha latte
A green powder – for added boost in smoothies, you can get wheatgrass, clhorella, barley grass or a blend. Have a look in health food shops.
Coconut sugar – a great natural sweetener
Chia seeds – packed with omega 3 fats, chia seeds can be added to various recipes as well as mixing with liquid to create a gel or pudding
Goji berries / goldenberries – dried fruits with extra antioxidants and health benefits
Cacao nibs – the pure form of chocolate! Bitter and crunchy, great for sprinkling on top of things
Buckwheat flour – good for gluten free baking
Coconut flour – also good for gluten free baking
Ground almonds – another one good for gluten free baking!
Pink Himalayan salt – a mineral packed version of regular salt with a pretty colour
Tamari – wheat free version of soy sauce
Protein powder – For adding to smoothies, baked goods or making your own protein snacks (keep an eye out for my post coming later this week!)
Coconut water – hydrating drink pull of electrolytes
Gelatin – their are two types, one which dissolves in water, the other one creates a jelly. Both contain decent amounts of protein and good fats and can be excellent for gut health.
Liquid stevia – I order my stevia drops from iHerb and love the plain and the vanilla. They are great for adding sweetness to smoothies or porridge for zero calories (use code AGA105 to get $5 off your first order! Just make sure you keep the order total under £15 to avoid charges)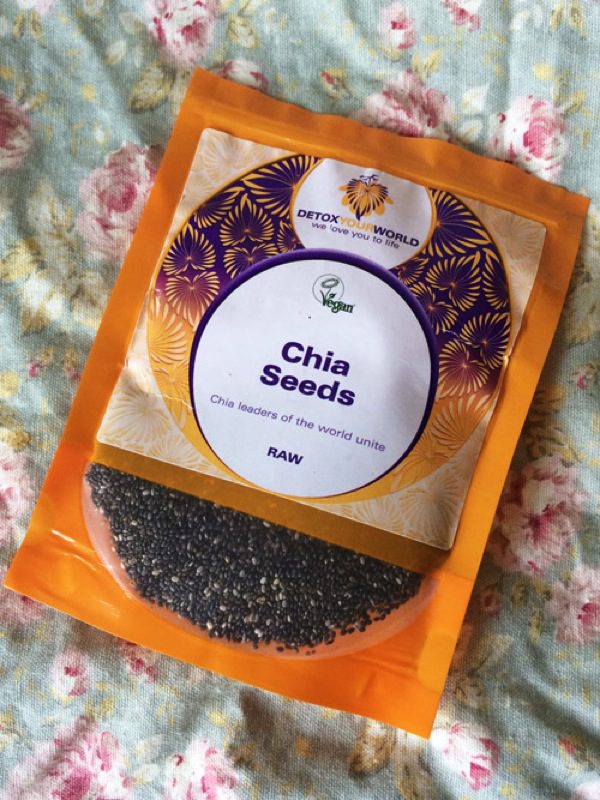 I know that is a huge list, but don't feel you have to buy everything at once. Print this post and mark the ingredients you'd like to purchase, then tick them off as you get them week after week.
For some of the more unusual items, Amazon, Holland and Barrett, Goodness Direct and iHerb are good places to find them, as well as independent health food shops.
What do you think of this list? Have I missed anything? What are your most important store cupboard ingredients?