I finally got my hair sorted! It's taken forever to get a slot where I had childcare and my stylist was available but on Thursday afternoon I finally had the hair makeover I've been after for months. I was really unhappy with how my hair looked before, now I feel like a new woman! That pic really doesn't do it justice, I wish the lovely waves had not been blown out on my way home! I went to House of Savannah in Newcastle where they used Aveda natural products to create an ombre look and gave me a good cut. I could not be happier with it! I couldn't wait to update my profile pics online as my previous pic was from when I was pregnant! Looking forward to getting more professional ones done soon too.
With that and everything else it's been a really good week for me on the whole, although I have been dealing with a blocked milk duct. Think having a giant lumpy swollen and sore boob :-( I did manage to fix it myself thankfully before it turned into an infection. Is it just me or has it started to feel like spring is in the air? I know it has still been chilly, but we've had a few days of beautiful sunshine and I noticed some snow drops while I was walking this week.
Eat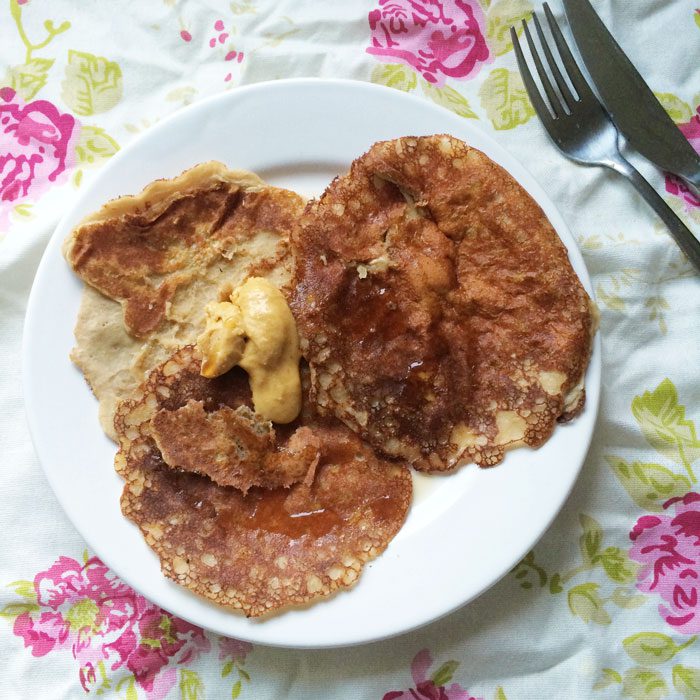 Protein pancakes with white choc peanut butter and maple syrup
Porridge with blueberries, apple, tahini, choc shot sauce and mixed seeds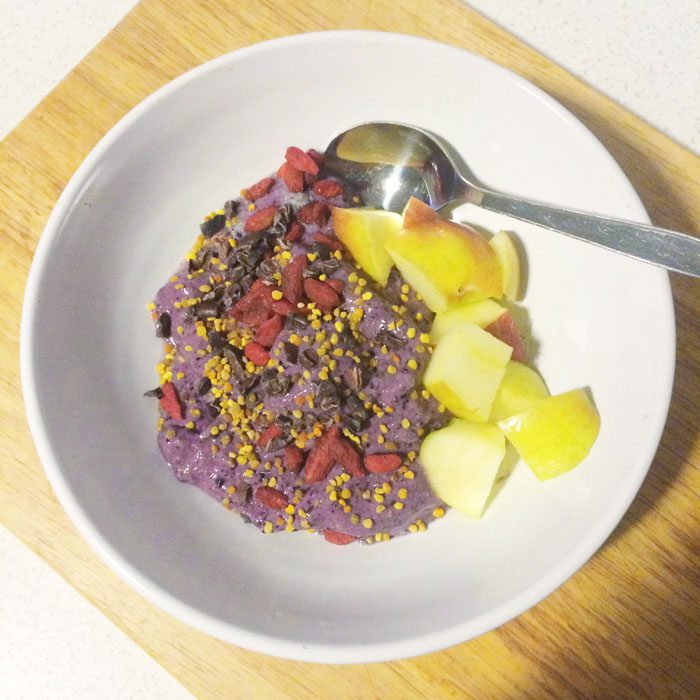 Blueberry chia seed pudding with apple, goji berries, cacao nibs and bee pollen
Crustless broccoli and red onion quiche with avocado, apple and a plum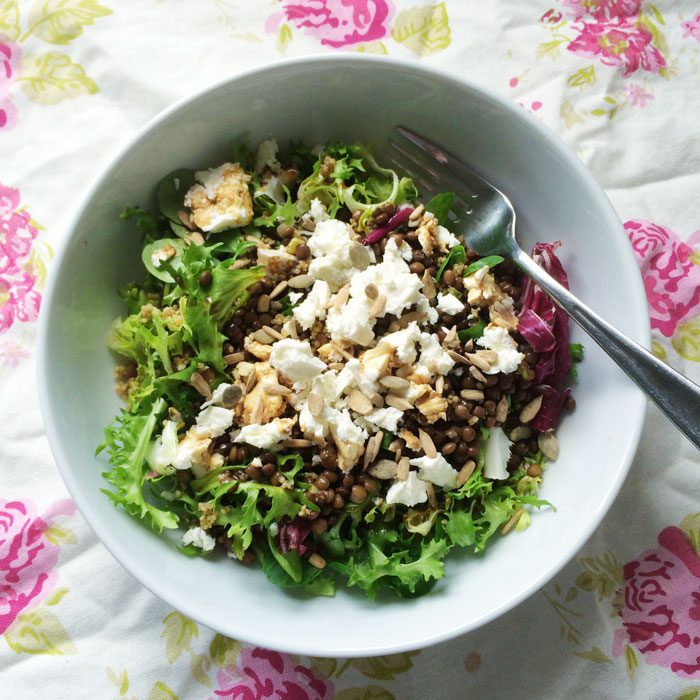 Salad with quinoa, lentils, feta and seeds
Salad with lentils, quinoa and salmon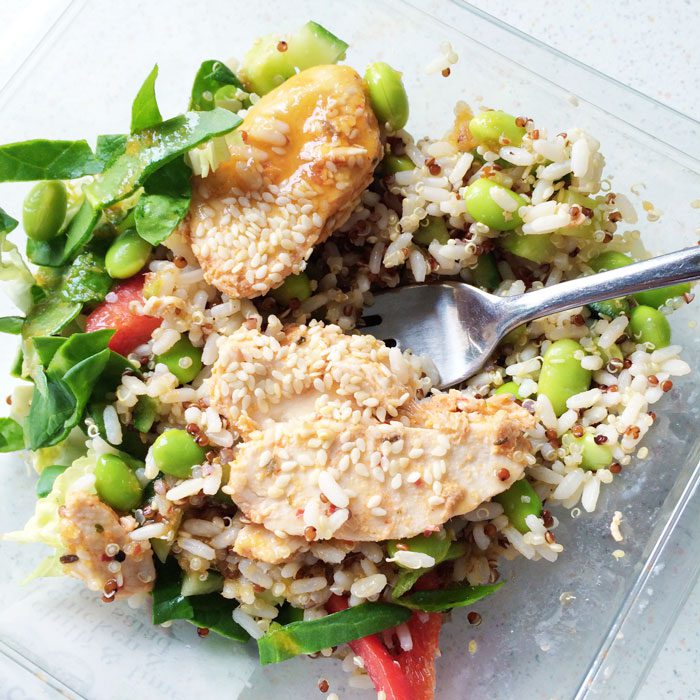 M&S chicken and rice salad
Sweet potato with spinach and feta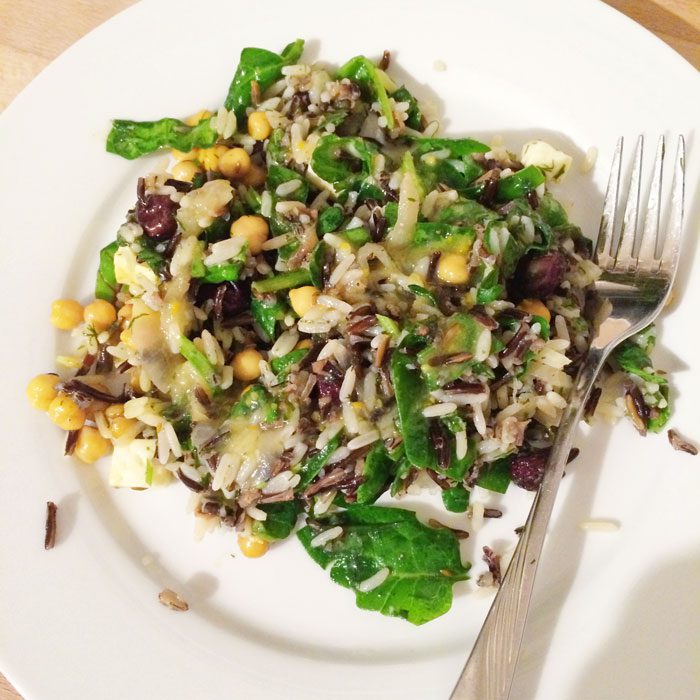 Waitrose halloumi and rice salad
Leon inspired superfood salad
I've had some really delicious healthy food this week. I loved the broccoli and red onion crustless quiche I made and that Leon inspired salad was fabulous. Due to being crazy busy again I have had a few shop bought salads like the M&S and Waitrose one. They always feel like treats! On Friday night James and I chilled watching TV and I enjoyed my first small glass of red in what feels like forever! I also indulged in some yummy Lindt caramel and sea salt chocolate which James had bought me for Valentines Day.
Move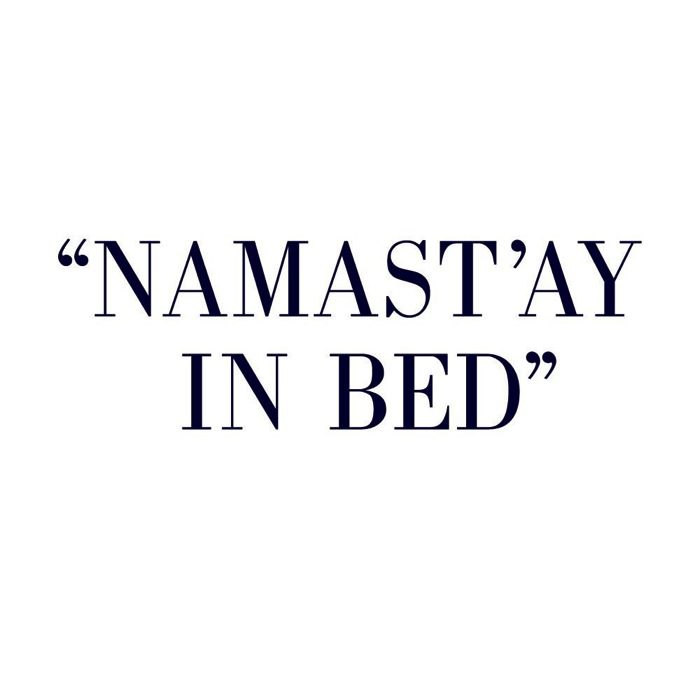 Monday – 5 minutes yoga before bed for the Yoga Challenge + 1 hour walk
Tuesday – 5 minutes yoga before bed
Wednesday – 5 minutes yoga before bed + 45 minute walk
Thursday – nothing!
Friday – nothing :-(
Saturday – 10 minutes yoga before bed
Sunday – Davina 7 minute fit tone and burn and tone and sculpt workouts, 10 minutes yoga from You Tube
Gutted I failed on the yoga challenge, things just ran away from be and before I knew it I'd forgotten to do it! Lesson learned though, I'm going to refocus for the rest of the month. I also haven't been able to fit in a gym workout, but have enjoyed a couple of long walks with Finley which have been lovely.
Wear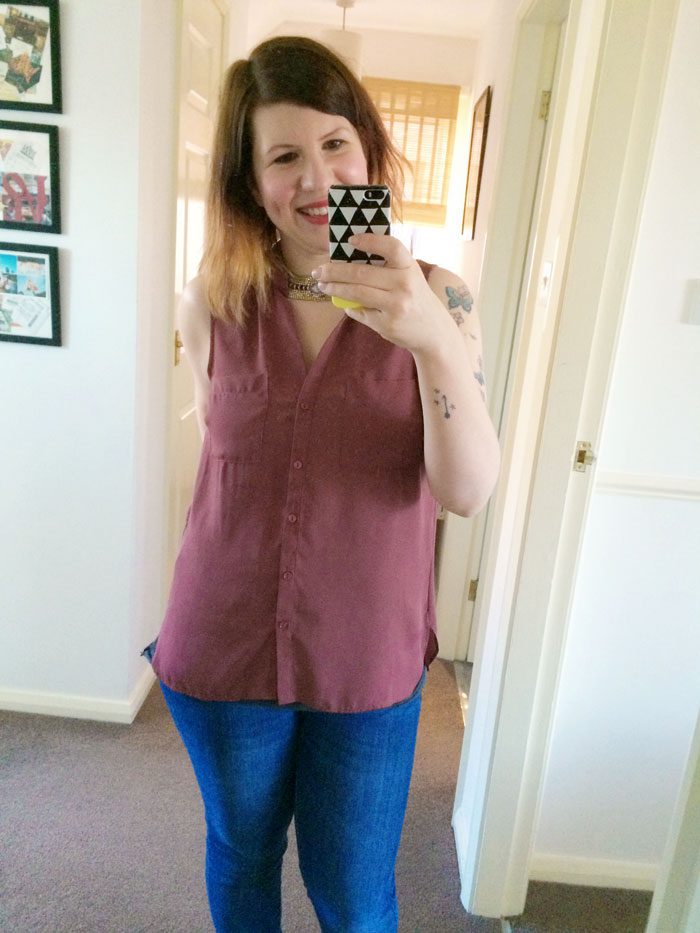 Vest top: New Look, necklace: Topshop sale about 2 years ago, jeans: Mango
I'm really loving the colour of that vest, I've also bought a dress in the same colour. Now I've had my hair done I feel like making an effort!
Love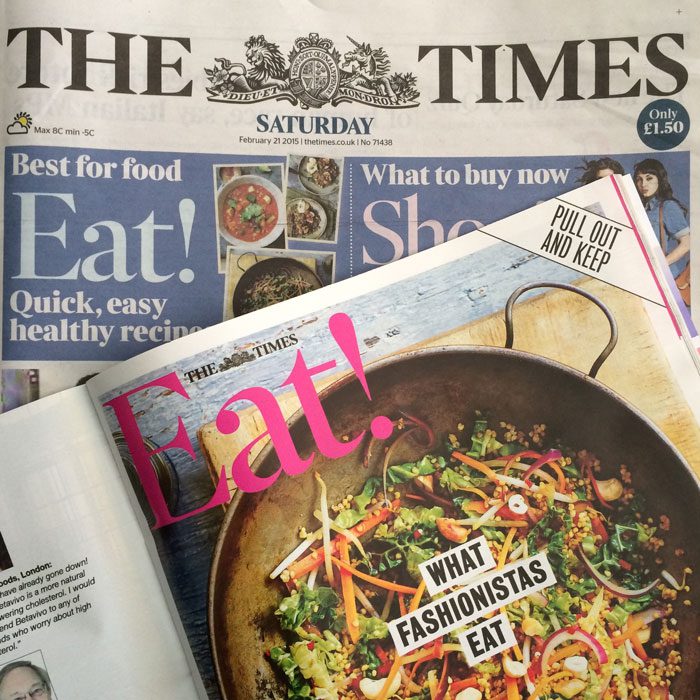 I was so so excited to see my recipes from Grains as Mains featured in The Times Eat! section yesterday. Seeing them and my name in print is just amazing. I was also chuffed that the blog had a little write up in The Mail on Sunday last weekend too. Also…
We got a new cooker! It's nothing fancy, jus a second hand one from my Grandma, but it's so much nicer (and cleaner!) than our last one // James getting me George Ezra's new album // the BBC 6 Music Festival on Tyneside this weekend // Fin doing so well with his solids, he ate a full cube of homemade sweet potato mash and he's been gobbling up his avocado too // the hair make over of course, but also the me time and relaxation that came with it // Skype chats with the lovely Emma from the Freelance Lifestyle // Starbucks skinny caramel lattes as a guilty pleasure // catching up with old work colleagues
Link
This coming week is the last one before Finley starts having a couple of days in nursery so I'm going to make the most of our extra days together. I'll talk more about it next week in our 6 months a mama post (I know how did it get to be 6 months already!) but generally I know I need to get into a better working routine rather than losing my weekends as I am now, so I feel like it's a very positive step.
How has your week been? How do you refocus on exercise when you've dropped your routine? When was the last time you changed your hair style?