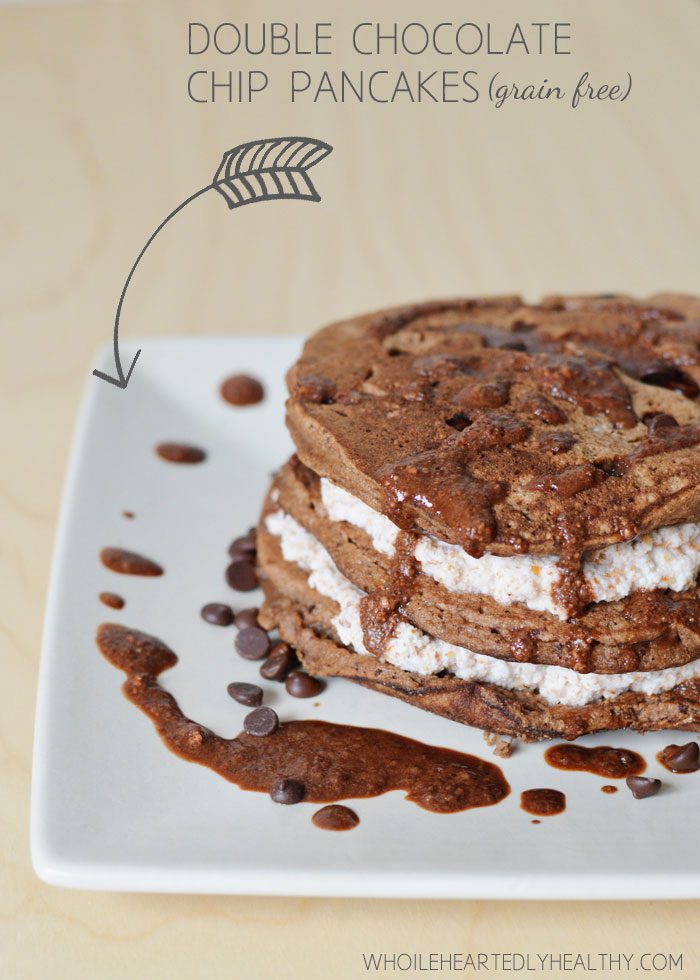 I was undecided whether or not to post a pancake recipe for Shrove Tuesday (tomorrow but I'm sure you knew that!) I was sure that every other food and healthy living blogger would be doing so as well. Who needs another healthy pancake recipe? Well I ended up making these for breakfast yesterday morning and instantly decided that putting another healthy pancake recipe out into the world was not a bad thing at all…
…nope, definitely nothing wrong with another pancake recipe, especially when they are gluten free and involve chocolate, chocolate chips and raw almond cream! I mean look at those babies, I think I could have called them Oreo pancakes with those layers!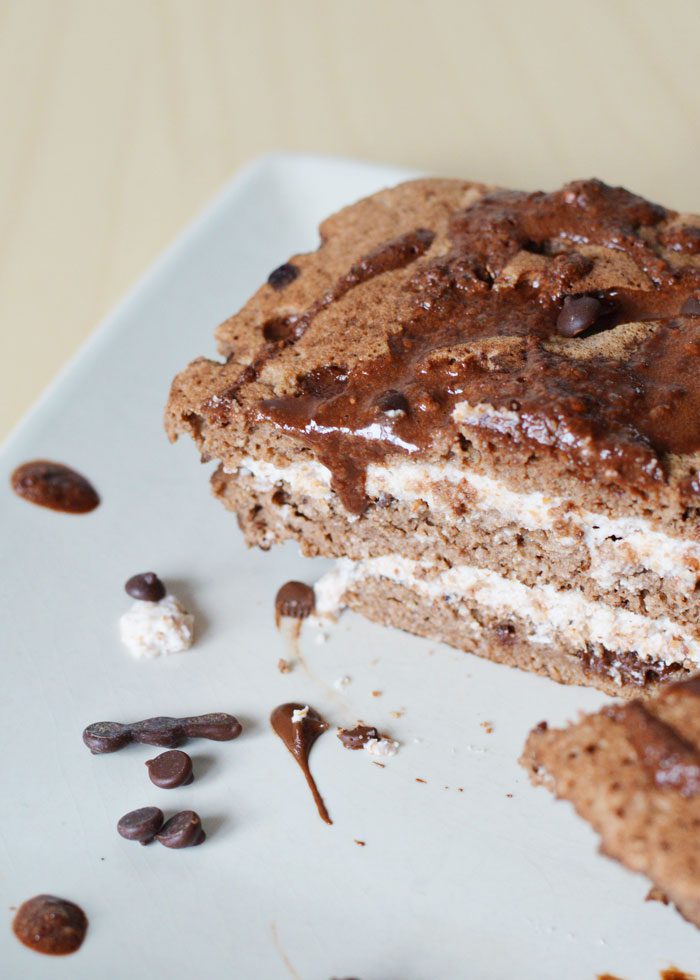 In fact these pancakes taste decidedly cakey thanks to being thick and spongy. They really are like cake for breakfast, but one which does not leave you on a sugar rush for the rest of the morning. The recipe is pretty simple too, and you certainly don't have to create almond cream to enjoy these, greek yoghurt would be a more than worthy substitute.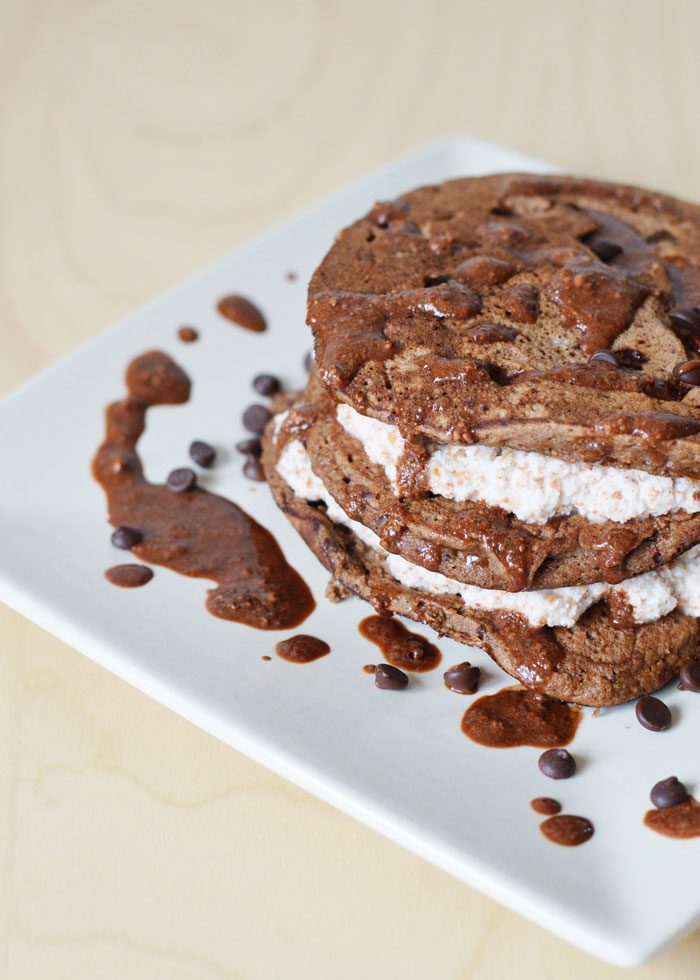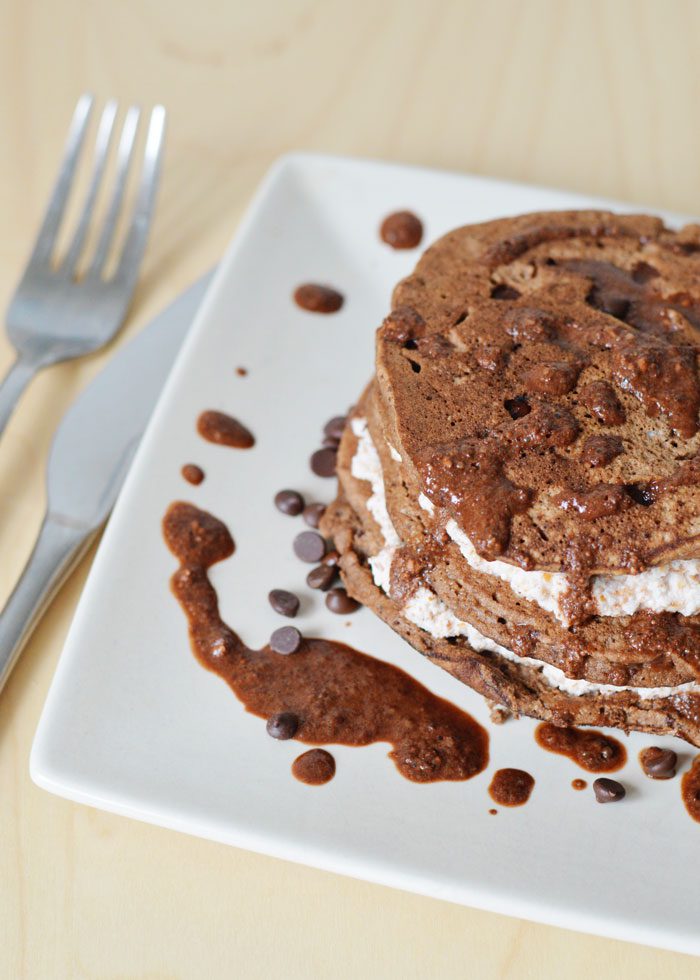 Double Chocolate Chip Pancakes
2015-02-15 13:19:47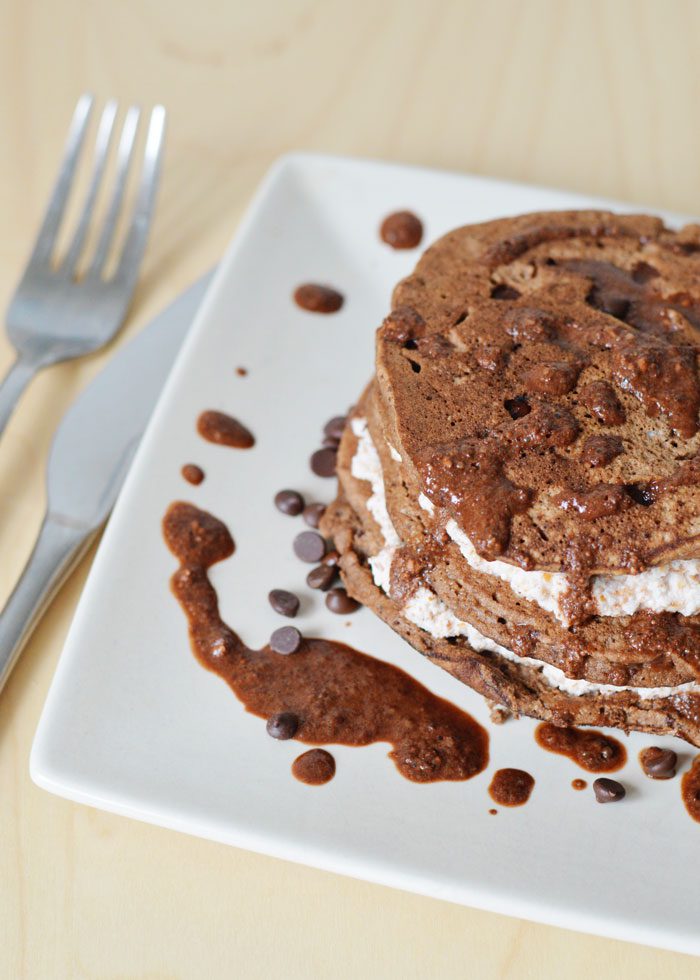 Serves 1
Ingredients
2 tbsp coconut flour
2 tbsp cocoa powder
1 tbsp granulated sweetener (coconut sugar, truvia etc)
1/4 tsp baking powder
2 eggs
1/4 cup milk (I used homemade almond milk)
2 tbsp chocolate chips
Optional
Raw almond cream (the almond pulp leftover from making raw almond milk)
OR
Greek yoghurt
Chocolate sauce - 2 tsp liquid sweetener such as honey or maple syrup, 1 tbsp cocoa powder
Instructions
Combine all the dry ingredients then mix in the eggs and milk. The batter will be thick.
Heat a little coconut oil in a frying pan over a medium high heat.
Spoon in the batter and spread out into a little pancake. Sprinkle a few chocolate chips on top.
Cook until the underside is firm enough, then flip and cook the other side. Continue with the rest of the batter.
Stack the pancakes with a layer of the almond cream or yoghurt between them.
To make the chocolate sauce, combine liquid sweetener with the cocoa powder and a little water until it becomes a sauce. Drizzle on top.
Notes
This recipe serves 1 generously, or 2 more modestly.
Wholeheartedly Laura https://wholeheartedlylaura.com/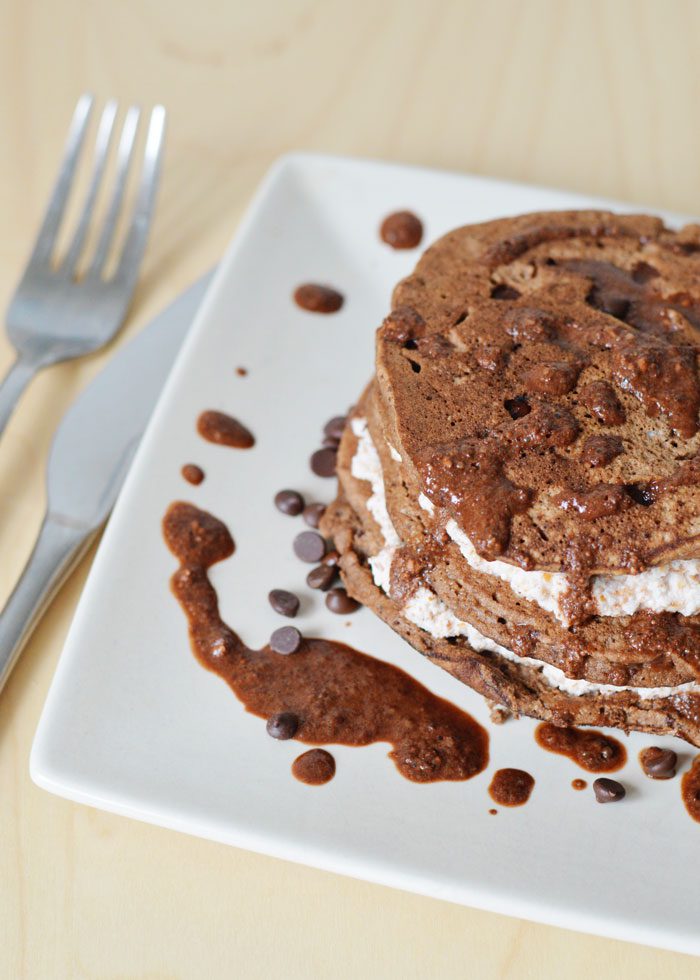 These pancakes are certainly worthy of being made more often than once a year!
If thick pancakes aren't your thing for Shrove Tuesday, check out my 3 ingredient crepe style pancakes recipe, or any of the other pancake recipes on my breakfast recipe page.
Will you be eating pancakes tomorrow? How often do you enjoy pancakes?