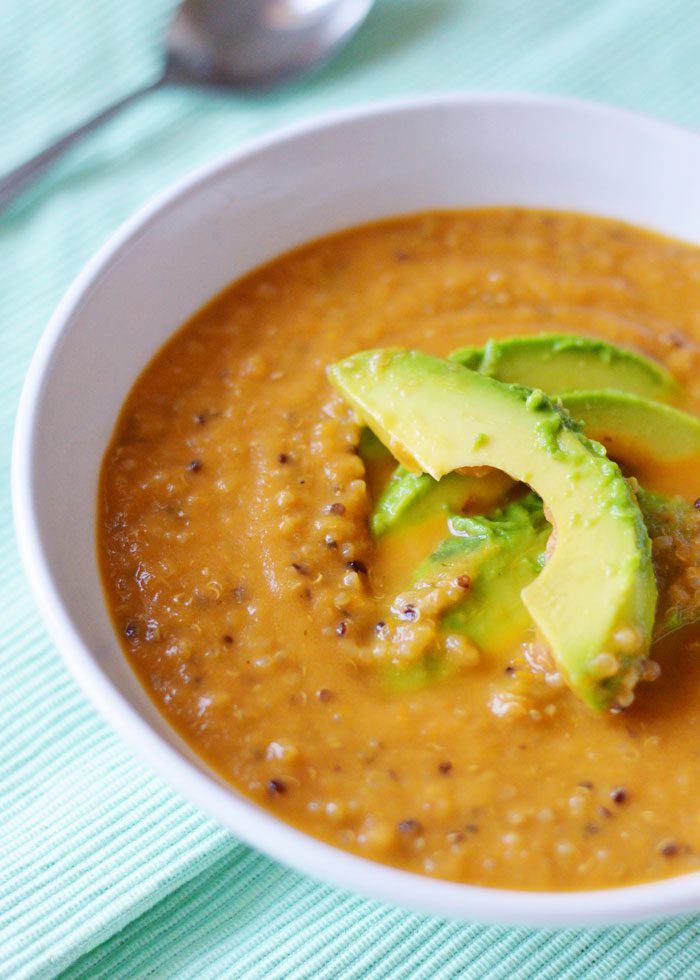 I'm still all about the quick and easy recipes right now. Somehow, even though Finley is now in nursery a couple of days I feel like I have less time! However, I'm doing my best to ensure that doesn't mean I, or the rest of the family, have to eat poorly. Every two weeks I get a lovely organic veg box from Riverford and I enjoy creating random meals with it's contents.
Recently it's almost always contained tomatoes which I really don't like raw. I created this really easy but delicious soup to use them up.
It's as easy as popping a tray of veg in the oven, blending them up with stock and stirring through half a pack of cooked quinoa. It's so delicious too!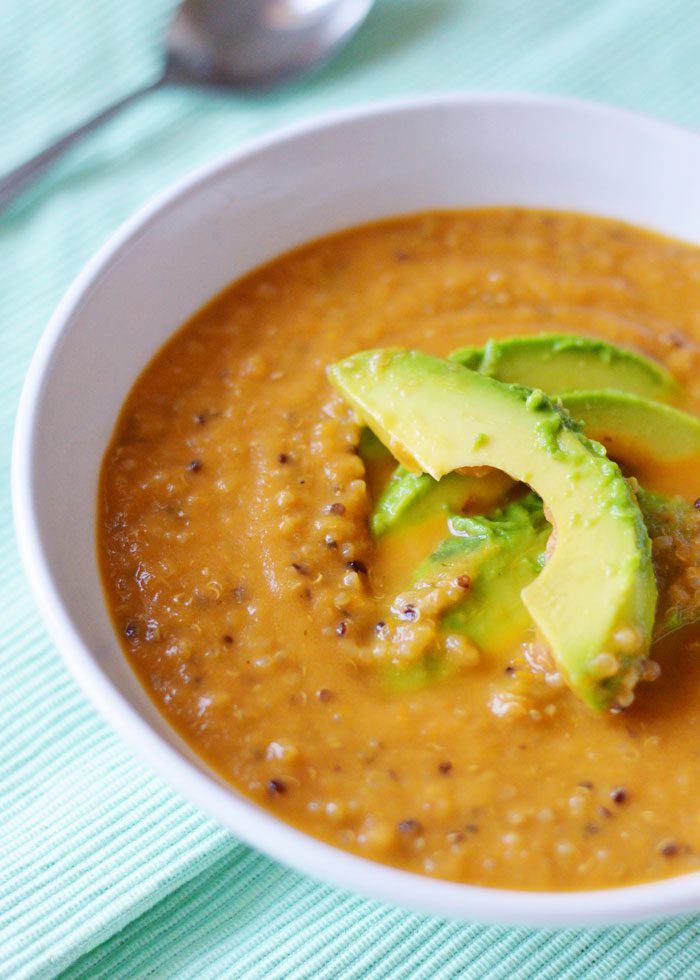 Roasted Tomato and Quinoa Soup
2015-04-03 13:41:19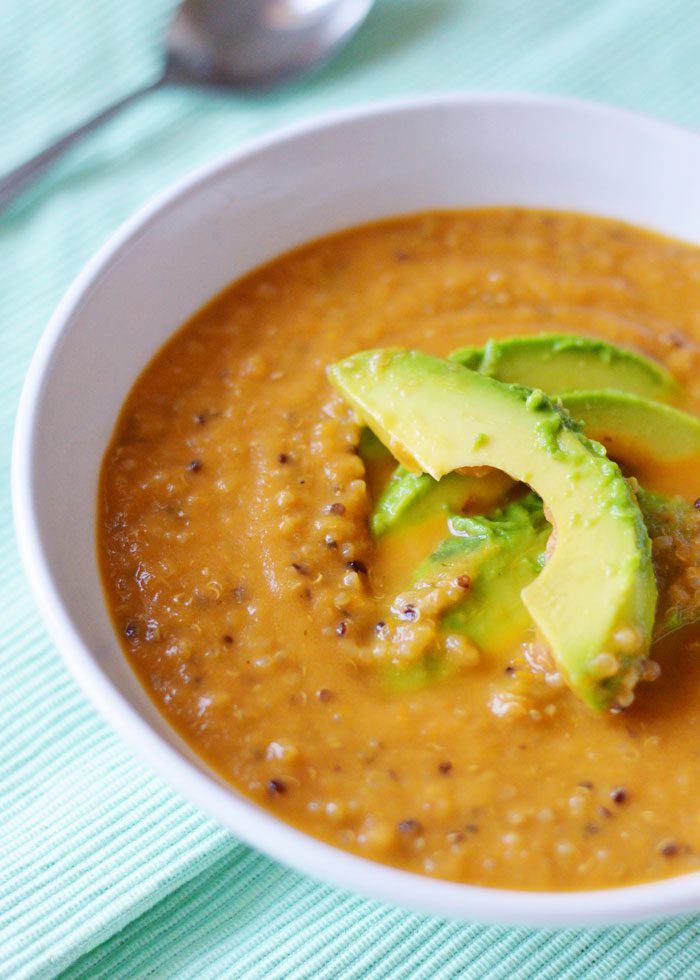 Serves 4
Ingredients
2 packs of fresh tomatoes (approximately 12 tomatoes)
3-4 onions
1 head of garlic cloves
2 tbsp light olive oil
1-2 cups of chicken or vegetable soup
1 packet of pre cooked quinoa (or 1 cup of quinoa you've cooked yourself)
Instructions
1. Pre heat the oven to 180c.
2. Chop the tomatoes in half and the onions into quarters and place in a roasting tray
3. Take the cloves of garlic, skin on, and add to the tray along with the oil
4. Toss everything together and roast for 45mins - 1 hour until everything is lightly browned, soft and syrupy
5. Push the roasted garlic out of the skin covered cloves and disgard the skin
6. Add all the veg to a blender along with the stock (use as much as you need to get your desired consistency)
7. Mix in the cooked quinoa and serve
Notes
The soup can also be poured into plastic bags and frozen for a later date.
Wholeheartedly Laura https://wholeheartedlylaura.com/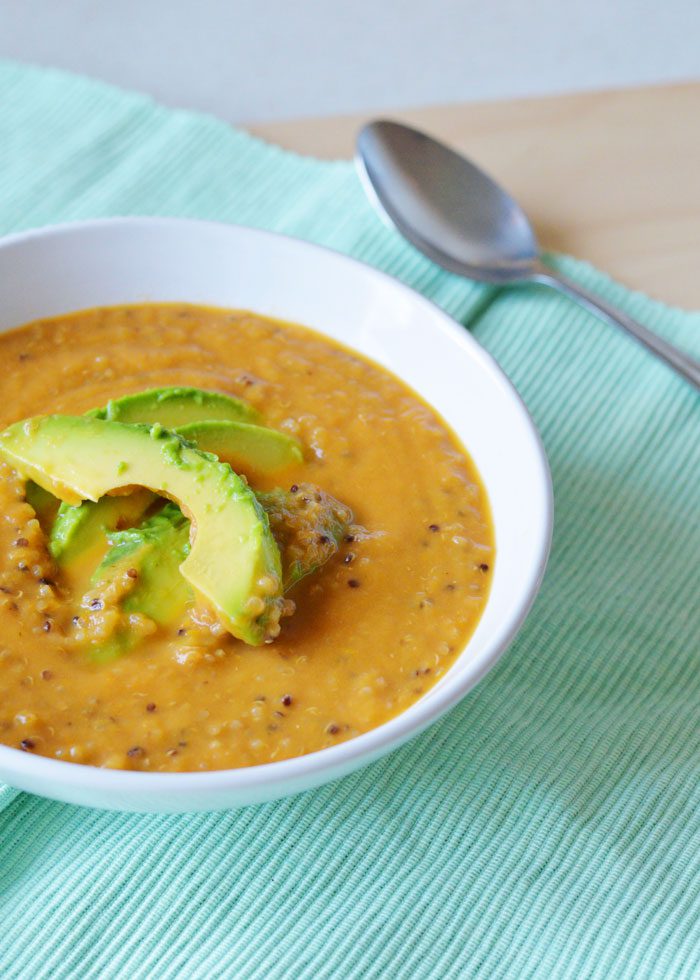 Naturally I topped mine with avocado, so good!
Have you ever had a soup containing grains? How often do you make your own soup?

Enjoy this? Get me in your inbox! >>>
[mc4wp_form]