I'm sitting here writing this post while it rains outside and I feel a million miles away from the (mostly) sunny time we had in Brighton last week! We had a wonderful few days break seeing family and friends, drinking too much coffee and spending all my money in healthy food hot spots. I discovered 42 Juice and became hooked on their fresh juices, nut milks and smoothies. The one pictured above was an 'I am Glowing' smoothie which tasted delicious! Eating was definitely my favourite thing to do…
Eat
I am Alkaline and Cashew Milk from 42 Juice
More cashew milk and a blueberry chia pod
Delicious raw bounty bar from Eat Naked
Iced Chai from Bluebird Tea Company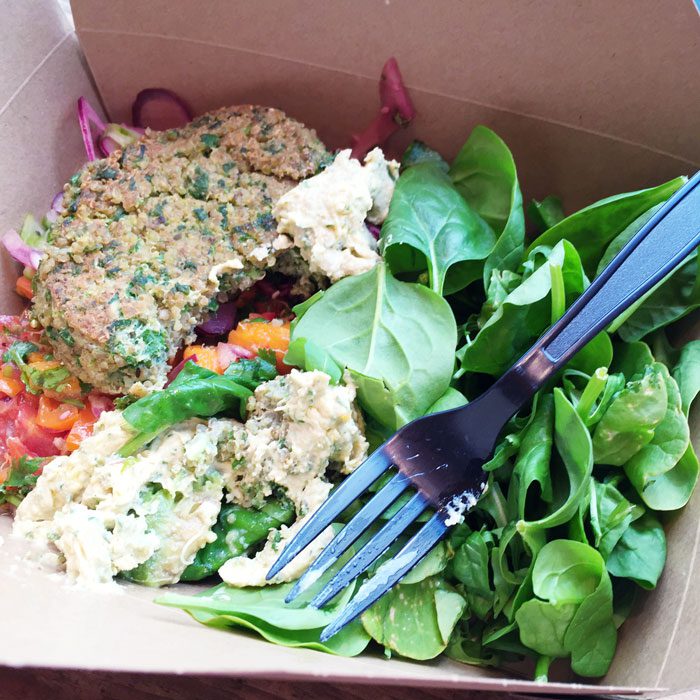 Fabulous salad with quinoa pattie from Eat Naked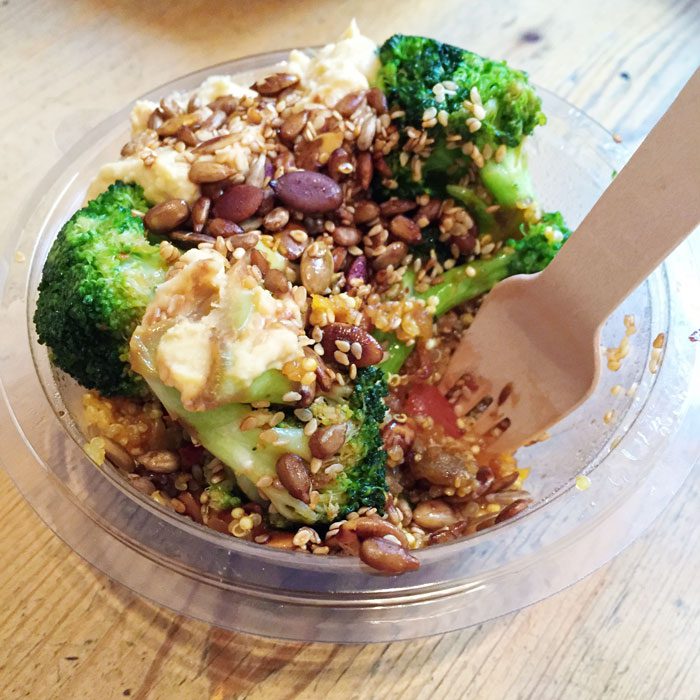 Salad from Iydea
Chicken and quinoa flatbread salad thing from Itsu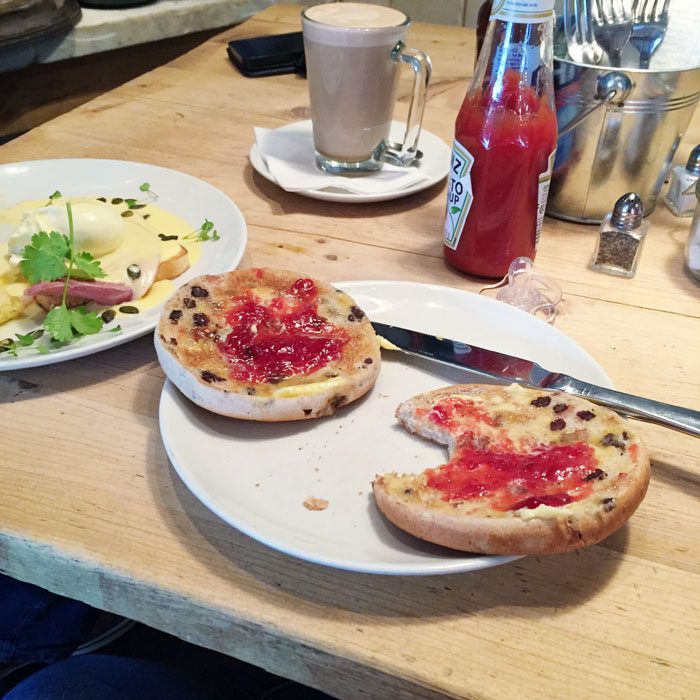 Toasted tea cake with jam from Bills
Gelato from Gelato Gusto
I did have plenty more indulges than pictured including my aunts Lemon cake with greek yoghurt, fish and chips, a big pizza and ice cream sundae and some fudge with sea salt, but generally speaking I was quite surprised how much more I wanted those salads and juices!
Move
All week long: walk, walk, walk, walk!
We did SO much walking, I'm talking 8-10 miles a day once we checked our phone apps. Much of that included Finley strapped to me in the sling, so I certainly didn't feel any guilt from the few treats I did enjoy!
Wear Buys
I'm cheating a little here and instead of showing you what I was wearing here are some of the things I bought! I always keep some savings aside for our trips to Brighton as I love to shop. Above are some head scarfs from Beyond Vintage, a vintage skirt, metallic purse from Warehouse and top from H&M.
Necklaces from Orelia in Topshop and gorgeous statement necklace from a little shop called Present.
Amazing loose leaf teas in Cherry Bakewell, Mocha Chai, Gingerbread Chai and Candy Floss flavours and tea pot from Bluebird Tea as well as a new Cath Kidston mug
Natural toothpaste, vitamin D spray, Green People Day Solution (stocking up on this as I've been using it for ages!) and organic children's sun lotion for Fin
Infinity Foods purchases!
I also bought this dress from Warehouse. It is fabulous, talk about the perfect dress for my shape!
Love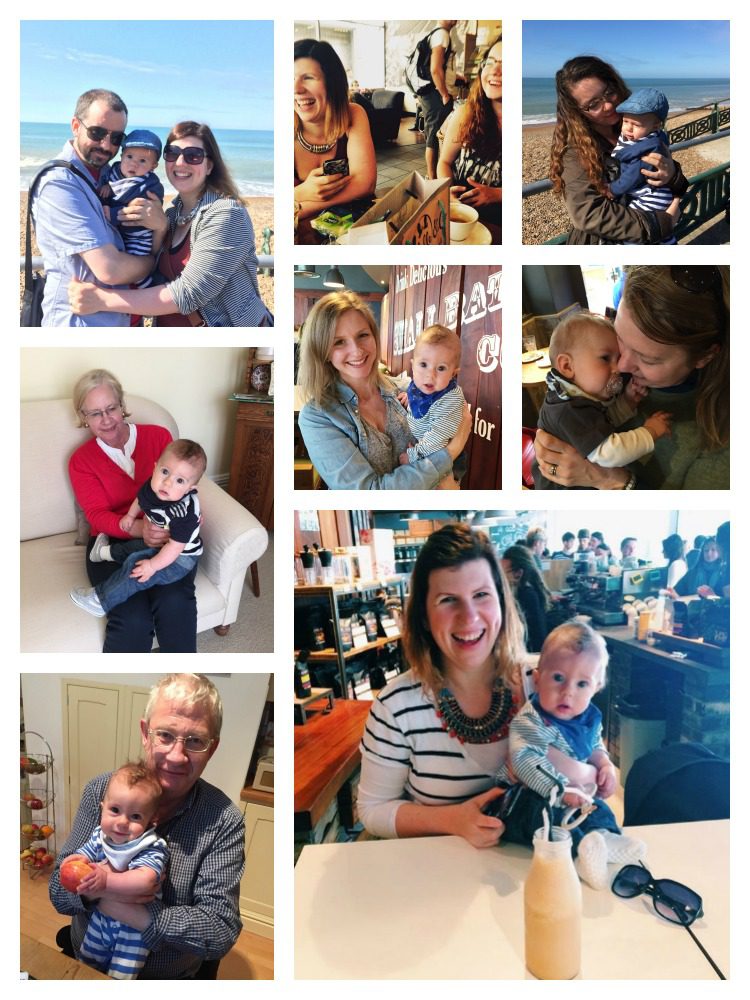 Being with family and friends! My Auntie Maureen and Uncle Chris who we stay with, my cousin Beatrice who travelled down from London to meet Finley, our friends Paul and Karen and last but not least the lovely Christina and Lara. It was so lovely to catch up with them again! Also…
Spotting Natasha Khan aka Bat for Lashes in Beyond Retro! Total fan girl moment // iced coffees // flat whites from Small Batch // drinking wine // walking in the sun with Finley asleep on my chest // some really good nights sleep with the little one // seeing James enjoy himself at The Great Escape Music Festival
Link
I haven't been online much this week other than checking comments and catching up with my Fabulous YOU ladies so here are some links to my fave places in Brighton should you ever visit, which of course you should!
How was your week? Have you visited Brighton before? What is your favourite thing to do on a break?

Enjoy this? Get me in your inbox! >>>
[mc4wp_form]