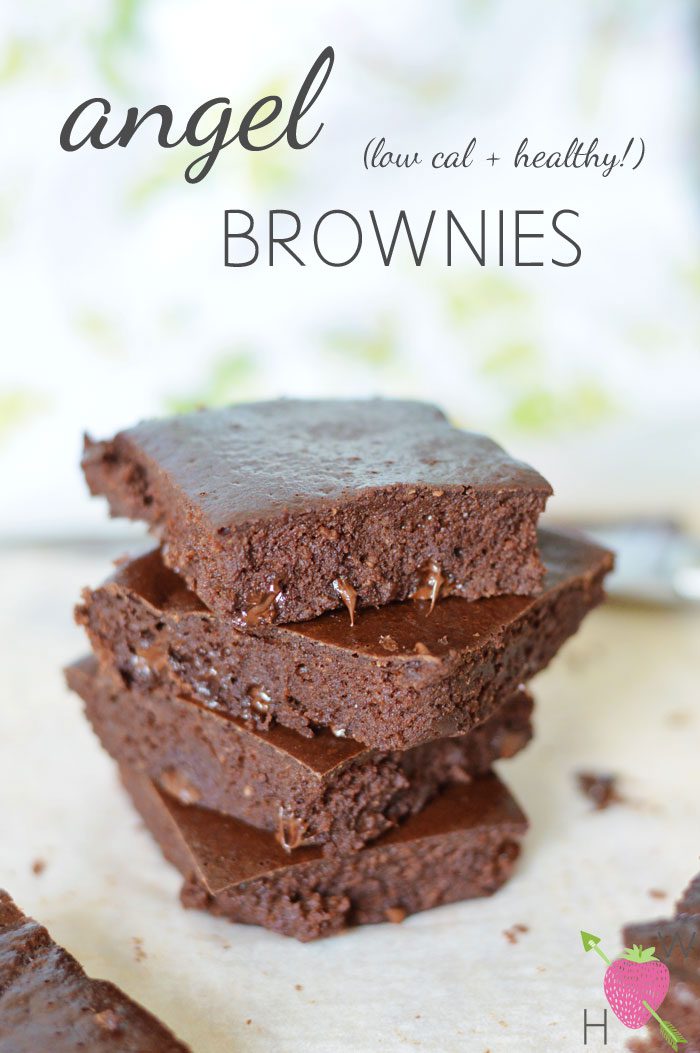 These might be angelically healthy, but as with all the best healthy recipes, they taste anything but healthy. Think decadent, rich and fudgy. You need to make them NOW.
I couldn't believe that such a simple range of ingredients blended together with a few chocolate chips added could be so delicious. Low calorie and full of healthy, clean, ingredients these brownies can stop any chocolate craving in it's tracks.
Since I first made these two weeks ago, I've made four batches. Unfortunately I can't take the credit for them as I came across the original recipe via Broma Bakery while searching for ideas for sweet treats to make for one of my community groups. When I made them, the ladies were amazed that something so healthy and innocent could be so amazing. Even they agreed that these are rich enough so that just one is enough, unlike some healthy recipes where you need to eat three to feel satisfied. I've switched up the original recipe slightly to make them more my style, and the result is an even tastier and healthier brownie.
Angel Brownies
2015-05-04 15:29:29
Ingredients
3/4 cup of 0% fat Greek Yoghurt
1/4 cup unsweetened almond milk
1 egg
1/2 cup coconut sugar (or any granulated sweetener)
1/2 cup porridge oats
1/2 cup of cocoa powder
1 tsp baking powder
1/4 cup dark chocolate chips
Instructions
1. Pre heat the oven to 200c / 180c fan assisted
2. Line and grease an 8x8 brownie pan and set aside
3. Add all ingredients except the chocolate chips to a blender or food processor and blitz until smooth and fully mixed
4. Add in the chocolate chips then pour into the brownie pan
5. Bake for 15 minutes (slightly less for super gooey brownies, a touch more for more solid ones)
6. Leave to cool for 2 minutes before turning out onto a baking paper lined tray.
7. Slice into 9 generous brownies and devour!
Notes
Any milk can be used in place of the almond milk.
Any granulated sweetener can be used in place of the coconut sugar
Optional add ins include chopped nuts, dried cherries etc
Adapted from Broma Bakery
Wholeheartedly Laura https://wholeheartedlylaura.com/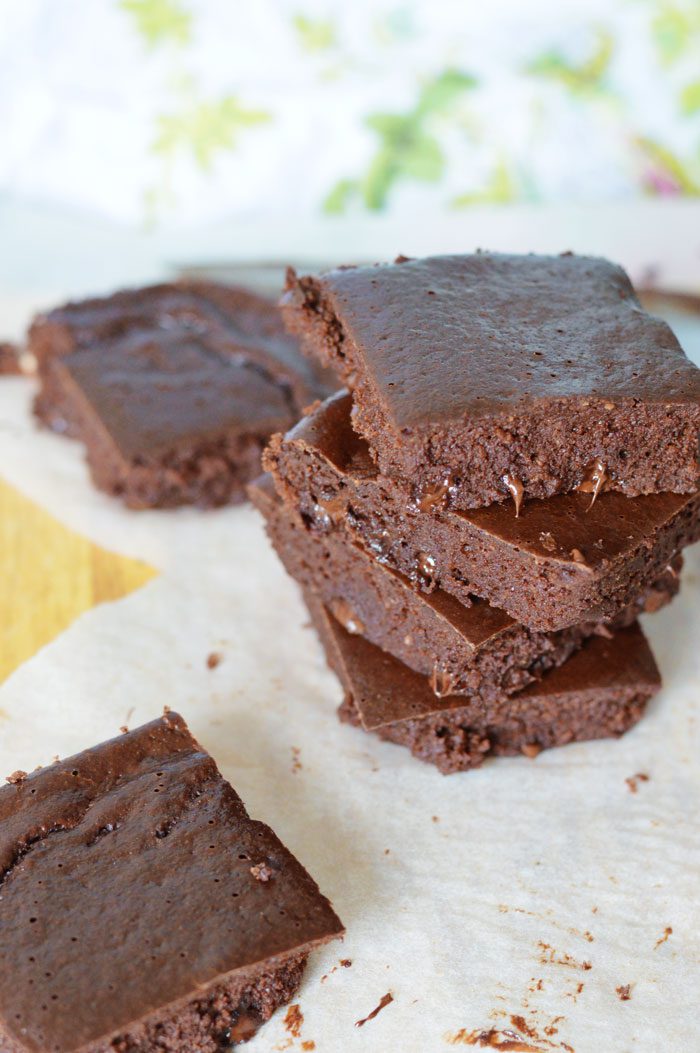 I would highly recommend under baking these slightly and eating the gooey middle one warm from the oven. It is heaven!
Honestly, I don't think I'll ever seek another brownie recipe now that I've made these. You can't improve on perfection!
Are you a brownie fan? What is the best healthy recipe you've ever made?

Enjoy this? Get me in your inbox! >>>
[mc4wp_form]