I know I'm like a broken record at the moment, but I am so loving the autumn vibes that have started to creep in. This time of year is my favourite and I can't wait to enjoy the next few months in the lead up to…Christmas! Yep, I uttered the C-word but I guess that's ok now that we are this side of the summer.
This butternut squash smoothie could not be more perfect for this time of year. If autumn was a vegetable, it would definitely be a squash! In this recipe, I've combined it with other autumn flavours, cinnamon and ginger. As it's not uncommon for September to be relatively warm, this cold smoothie is ideal for welcoming the autumn while we still long for the summer days that us Brits inevitably end up missing!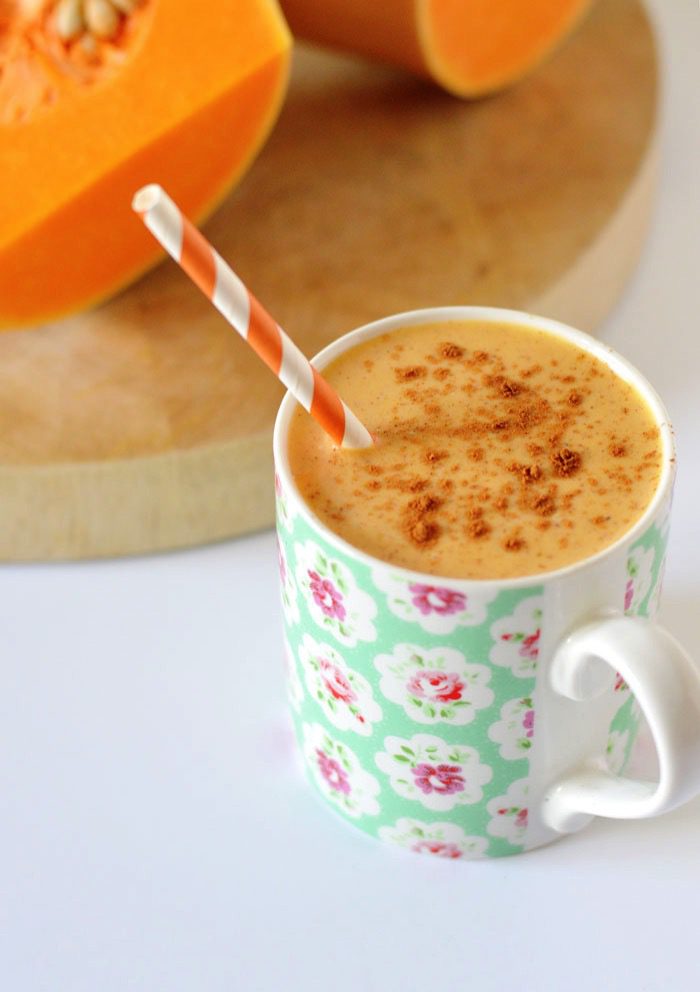 I've actually been making butternut squash smoothies for several years – my first discovery of them came from the wonderful Choosing Raw blog. They are without a doubt one of my favourite things to enjoy. As I often roast a whole squash (I peel and de-seed, then cube the squash up and roast in a baking tray in coconut oil at 190C for about 40 minutes) at the start of the week to use in different meals, it's easy to grab some cold out of the fridge to make this for breakfast.
The following recipe creates a really thick smoothie, so feel free to add more milk or water to thin it out. I've also included protein powder in mine, but it can be omitted. I'd probably add some banana if you choose to leave the protein powder out.
Butternut Squash Smoothie
2015-09-02 15:18:00
Serves 1
Ingredients
Heaped 1/2 cup of cubed roast butternut squash (cooled)
1 scoop of vanilla protein powder (optional)
1 tbsp almond butter
1/2 tsp ground cinnamon
1/4 tsp ground ginger
Pinch of salt (trust me!)
1/2 cup of milk or other liquid
2-3 ice cubes
Instructions
Add all ingredients to a blender and blitz until smooth. Serve immediately with a sprinkle of cinnamon.
Adapted from Choosing Raw Butternut Squash Smoothie
Wholeheartedly Laura https://wholeheartedlylaura.com/
I couldn't resist drinking mine from a mug, much more seasonal!
Have you ever tried vegetables in a smoothie? What is your favourite food at this time of year?