Hi everyone, I hope you've had a great week! I can't believe we have the last bank holiday of the summer tomorrow, but I am looking forward to the autumn days coming! I think I'm already starting to get into it with meals like that delicious roast cauliflower with chana masala pictured above.
Eat
Amisa Gluten Free pancakes with strawberries and peanut sauce
Sunfood coconut wraps from iHerb with apple and almond butter
Nectarine scramble with almond butter
Berry smoothie bowl with paleo granola
Mama and baba breakfast plate, scrambled eggs for me, scrambled egg yolks with cinnamon for him, and banana and avocado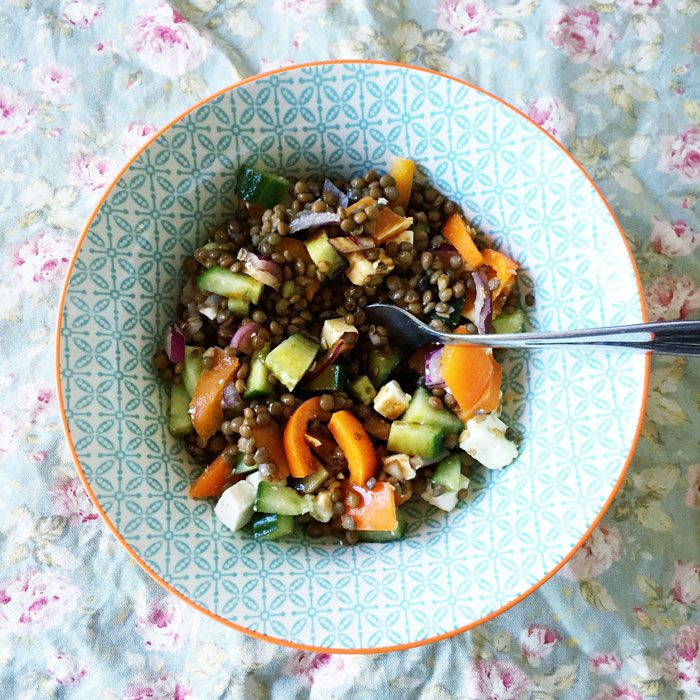 Lentil and feta salad – I showed how I made this on Periscope last week (I'm lauraagarwilson)
Courgetti with beef ragu and a little feta
Move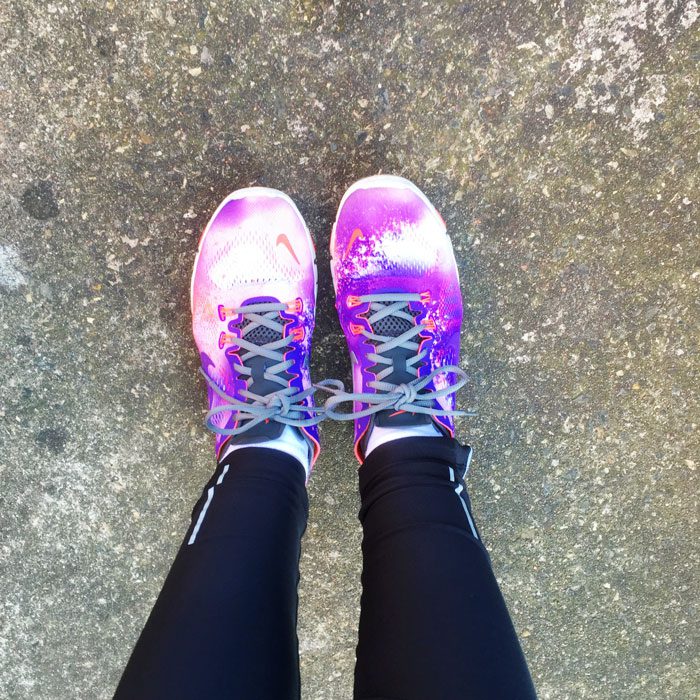 I actually got back to Metafit this week as Finley wasn't napping. It was so hard! I was still aching 3 days later. I also fitted in a short morning run on Monday and some yoga on Thursday. Tomorrow I have 10 miles scheduled which is scary, but I'll be taking it easy and running it with my Dad which should be fun. Only two weeks to go till the Great North Run!
Wear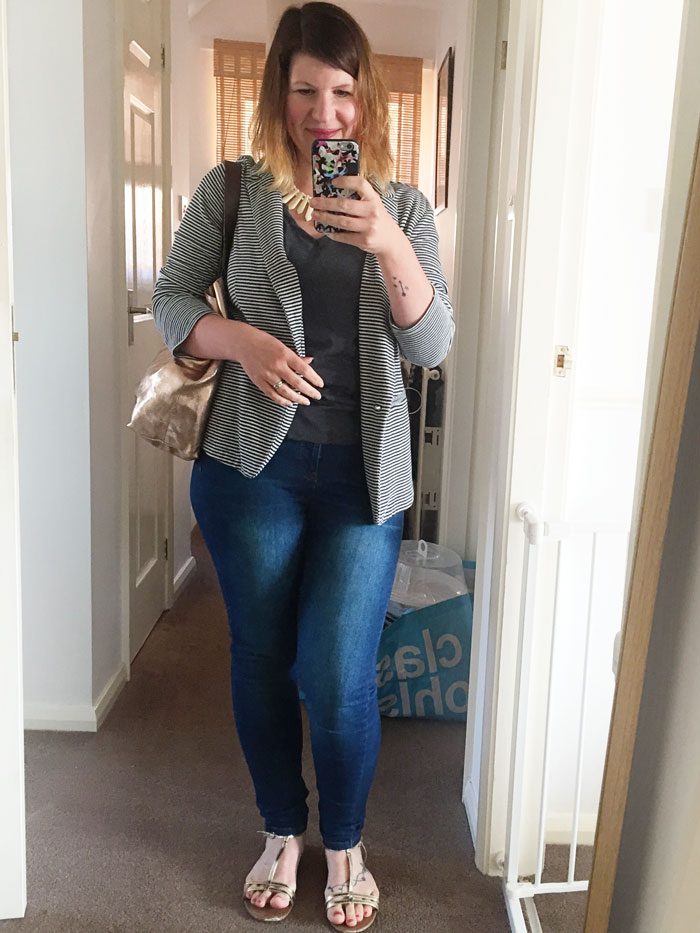 I've just finished up my capsule wardrobe apart from some ankle boots, and I have to say the difference it's made has been incredible. It's so much easier to get dressed! This is one of my no-brainer outfits, jeans from Oasis, t-shirt and bag from Warehouse, jacket from New Look, necklace from French Connection and sandals from Primark which given how cheap they were have lasted me ages. I'm also on the look out for some flats, but my wide feet are really hard to buy for. If anyone knows where to get great shoes for wide feet let me know!
Love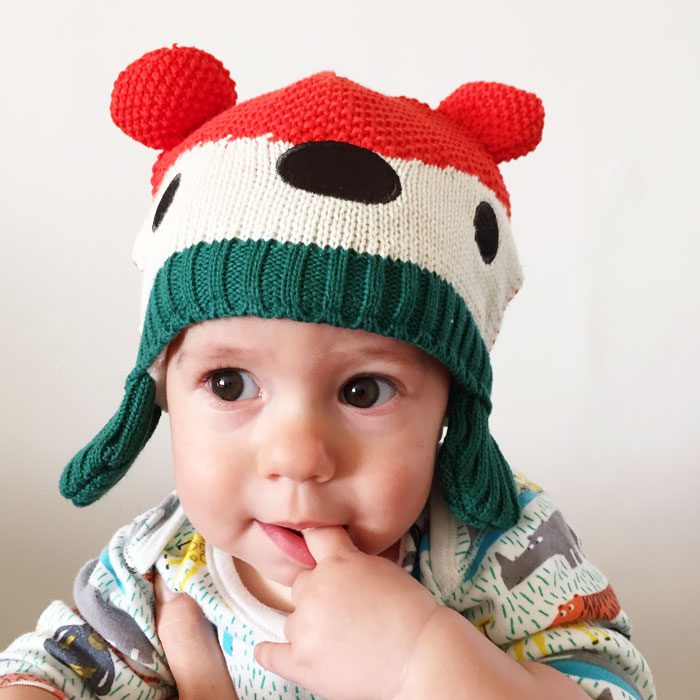 It just has to be Finley again this week! I bought him this new hat which is just adorable and he's now standing up on his own which is exciting. He's just so much fun to be around, I love watching how he takes in the world around him. Also…
Coffee and a third of a caramel slice at the farm shop with my mama friends // getting shit loads done this week – planning out the rest of the year and decluttering like a boss // finding the perfect striped top // giant buckets of creamy almond butter // awesome client feedback!
Link
So this is the last Eat, Move, Wear, Love, Link post I'll be doing for a while. As I said a couple of weeks ago I'm changing things up a bit, however I'll still be sharing loads of my daily goings on via Facebook, Twitter, Instagram and Periscope (lauraagarwilson) so do come and join me on there!
Wholeheartedly Healthy 2.0 isn't far a way either, and I've also been thinking about how I want to take this blog forward for the future, so hopefully you'll all enjoy what I have lined up!
How has your week been? Are you looking forward to the autumn season?