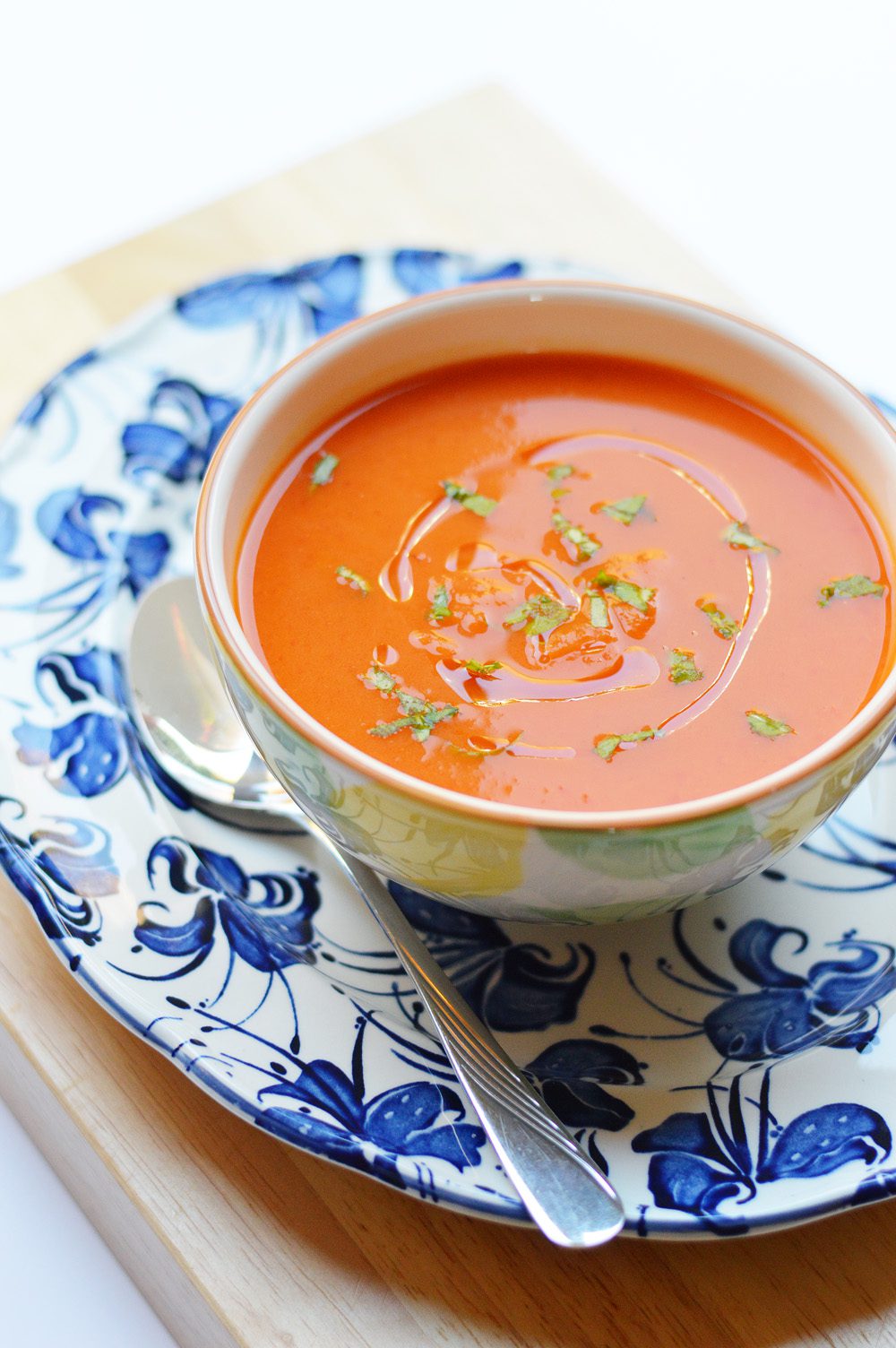 I know I've been getting a bit soup crazy on the blog recently, but in this weather, is anything better? Soups are the perfect way to include lots of veggies in your meal while warming you up over winter. When Melis, the biggest pickle and sauce producer in Turkey, asked me to create a recipe using one of their products I didn't envisage I'd come up with a soup.
But when I tasted their roasted red peppers I knew they'd be perfect in a soup recipe. They add so much flavour and a subtle smokeyness to this spicy soup.
This is a very easy recipe to make with minimal ingredients, but the peppers and hint of chilli make it that something special. It's the kind of soup you could serve for friends and pretend it was a much more complex recipe than it actually is.
It's a light soup, with no beans or meat for protein, but you could easily add some red lentils if you wanted to bulk it up. Personally I loved this for a super light evening meal, the flavour is nice and rich so it feels very filling.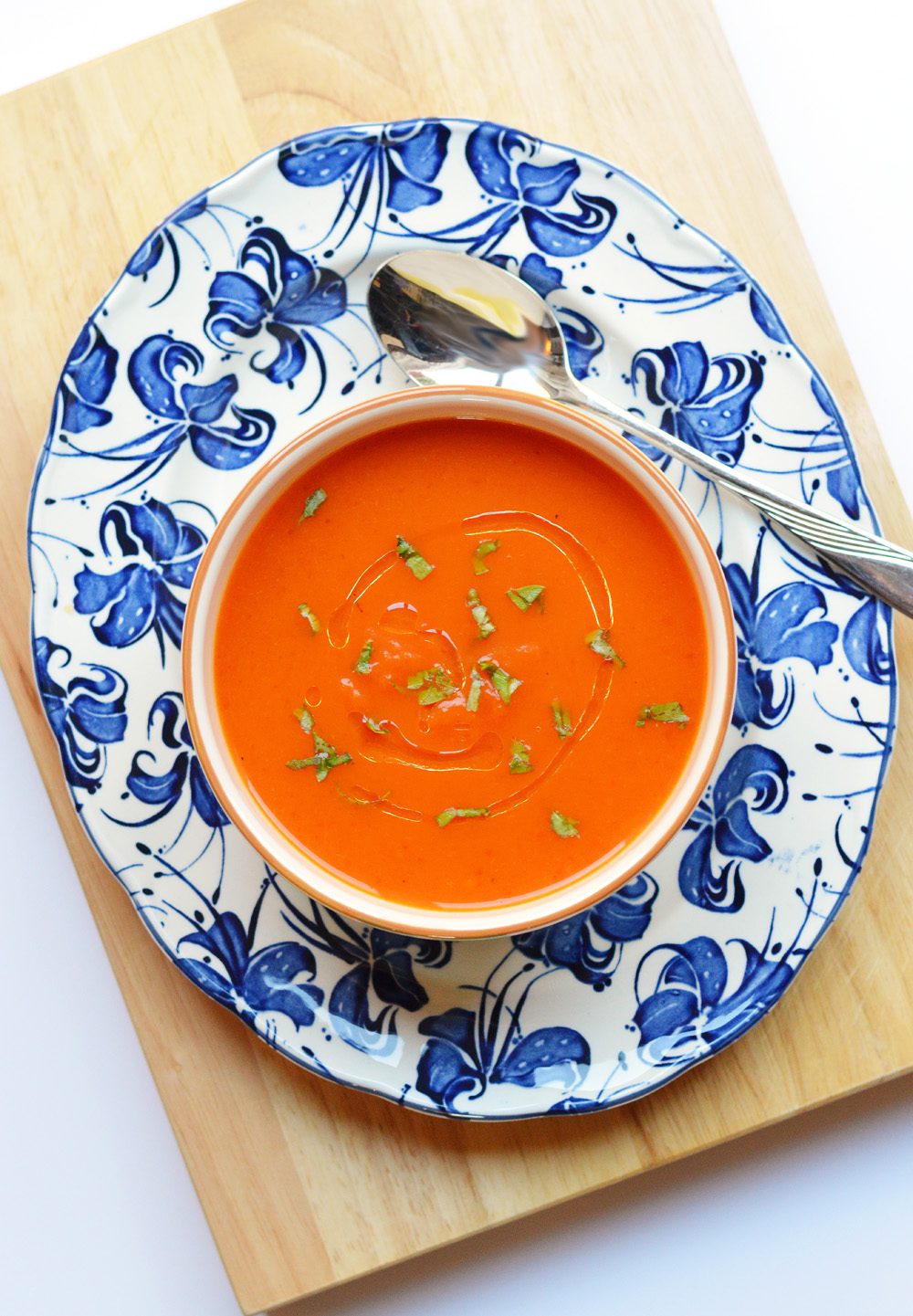 Butternut, Roasted Red Pepper and Chilli Soup
2015-11-30 13:59:35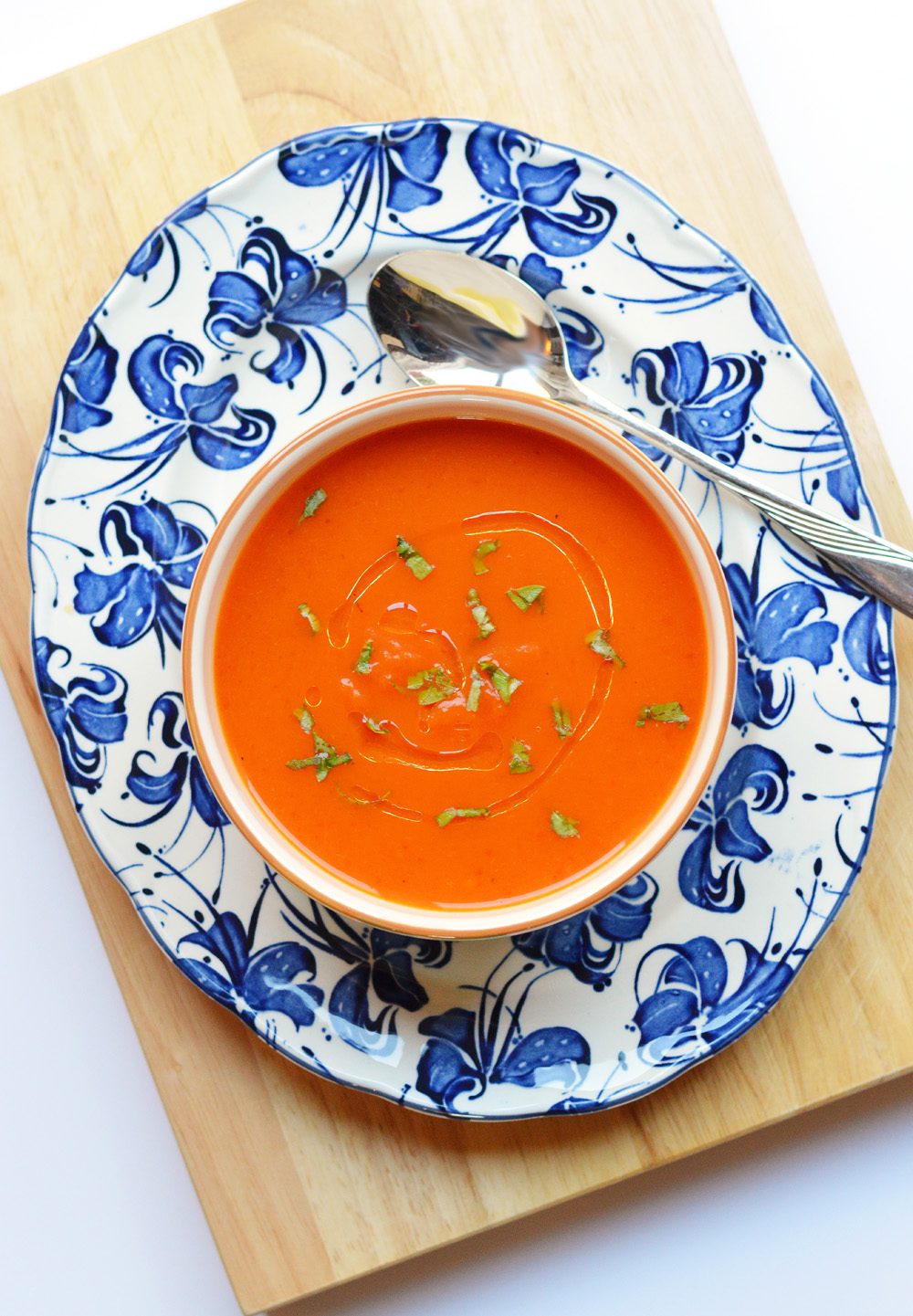 Serves 4
Ingredients
1 butternut squash
1 onion
1 litre vegetable or chicken stock
4 Melis Roasted Red Peppers
1 red chilli
Instructions
Peel, de-seed and chop the butternut squash into cubes.
Chop the onion and fry in a small amount of oil over a medium heat.
Add the butternut squash and stock to the pan (start with 750 ml and reserve the rest).
Simmer until the squash is tender.
Lay the roasted peppers on some kitchen paper to absorb the oil then add to the pan.
Slice the chilli open and remove the seeds. Add to the pan.
Blend the soup until smooth using a blender or immersion blender.
Serve immediately or cool and chill in the fridge or store for longer in the freezer.
Wholeheartedly Laura https://wholeheartedlylaura.com/
I served this with just a drizzle of olive oil and chopped herbs but with its spiciness, some yoghurt or cream would be perfect too.
You can find the Melis Roasted Red Peppers in Tesco and Asda as well as Bakkalim.
How would you eat the roasted red peppers? Do you like chilli in a soup?
*recipe in collaboration with Melis