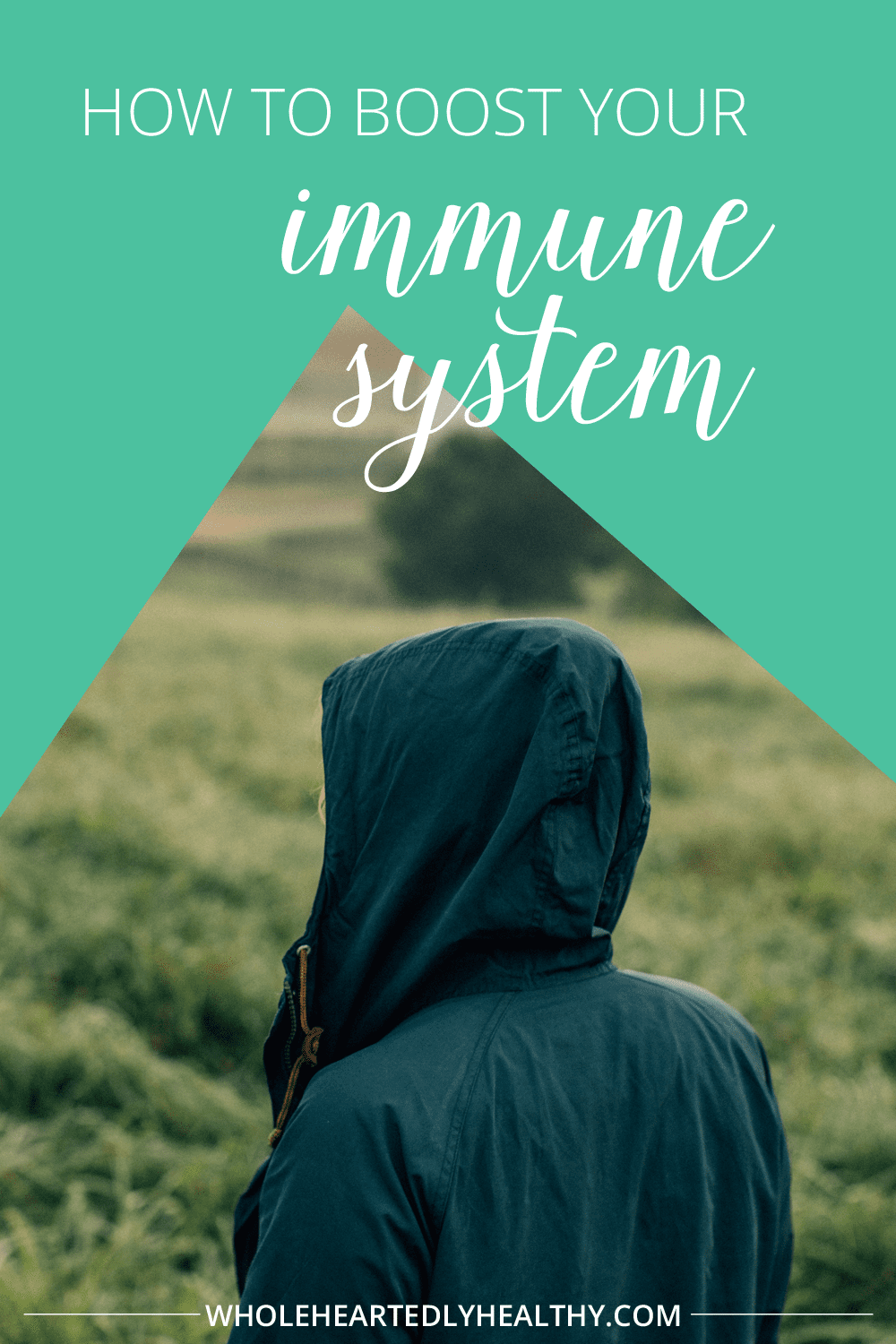 Have you been sick yet this winter? I have and it's not been fun at all! Finley and I were both wiped out by a virus a couple of weeks ago, and it really reminded me how important it is that I do whatever I can to support our immunity.
Immunity is of course a concern all year round, but more so at this time of year. There's been various studies performed to try and explain why we get sicker in winter with things such as spending more time indoors, using public transport more and a reduction in Vitamin D all shown as possible contributors. However the drier air in the winter could be the thing to blame for the prevalence of cold and flu viruses at this time of year (1).
Personally, I think it's a combination of those factors alongside us being more likely to be rundown, not exercising as much and eating less healthy foods than usual, all of which impact on our immunity, alongside the increase in viruses.
Of course, there's many things you can do to boost your immune system, a lot of which I covered in the recent Happy Health Chat Podcast on Immunity. To sum up:
– Get enough sleep!
– Eat well – lots of vegetables and fruit
– Continue to exercise, but not too hard
– Get enough vitamin D – this probably means supplementing
– Enjoy naturally anti-inflammatory and immune-boosting foods like garlic, ginger and chilli (all of which are ingredients in my healing chicken noodle soup)
One massive part of the immunity puzzle that is often missed is our gut health. Our gut, or more specifically our gut lining, covers a huge area within our body. The lining is the barrier between what goes into your body and what actually gets into the blood stream. We all unconsciously touch our mouths, kiss others, etc. and each time we do this we can be introducing pathogens into our body. It's down to the strength of our gut lining as to whether or not those pathogens get further into our systems (2).
Having strong gut flora means we have a diverse range of beneficial bacteria taking up space in our guts displacing pathogens, thus keeping our gut lining strong and preventing pathogens from taking hold and making us ill (3). Gut flora also supports the body to fight inflammation which research shows is at the root of most illness and disease (4).
With all that in mind it makes a lot of sense to ensure we are supporting our guts by supplying it with healthy bacteria known as probiotics. A great option for natural probiotics is to eat fermented foods like sauerkraut and kimchi or drink kefir (I have a great how to make water kefir post) or kombucha.
However, it's not always possible to make these things yourself and that's where good quality supplementation comes in.
PurePharma pride themselves on producing the purest supplements possible. They have a very focused range of products based on what most of us really need. They've developed a great product called Synbiotics SB3 which is a cranberry flavour gut health supplement. Each stick of powder contains 13 billion live probiotic bacteria, three types of prebiotic fibres (which support the growth of the bacteria) and 200 mg of vitamin C.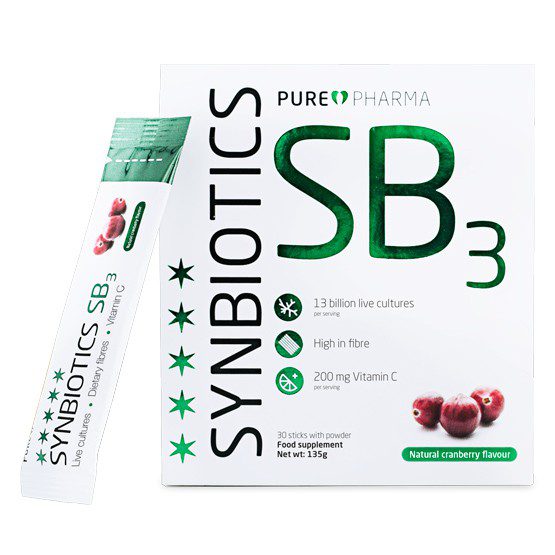 The powder is really easy to take, it can be mixed into water or the powder can be poured straight on to your tongue. With its high quality ingredients it's an excellent immunity booster. Vitamin C may not prevent colds, but it can help shorten them if you do catch one (5). That extra vitamin C is especially helpful for those of us that are very active – runners take note!
With moving house and generally being full of busy I've forgotten to keep up my regular SB3 intake. Knowing how horrible I feel when I'm poorly, I'm certainly re-committing to doing everything I can to help my immune system with lots of probiotic support!
How has your immune system fared so far this winter? Would you supplement with a probiotic?
*post in collaboration with PurePharma
1 – http://www.bbc.com/future/story/20151016-the-real-reason-germs-spread-in-the-winter
2 – http://paleoleap.com/importance-gut-flora-immune-system/
3 – http://www.marksdailyapple.com/gut-flora-healthy-immune-system/#axzz3tdvfTGfk
4 – http://www.marksdailyapple.com/gut-flora-inflammation/#axzz3tdvfTGfk
5 – https://www.nlm.nih.gov/medlineplus/ency/article/002145.htm