Can we just take a minute to appreciate how lush these look. Seriously these are one of the best things I've ever tasted, and they are so simple to make!
You guys know I'm a salted caramel addict, but did you know that dates taste very much like caramel with none of the refined sugar or dairy? Their texture, especially when frozen or chilled is hard and chewy just like toffees!
I've been eating nut butter stuffed frozen dates as a favourite snack for a while now, but adding a chocolate coating and sprinkle of sea salt takes them to a whole new level.
Ladies, these are like crack! They're basically chocolate peanut butter salted caramel truffles.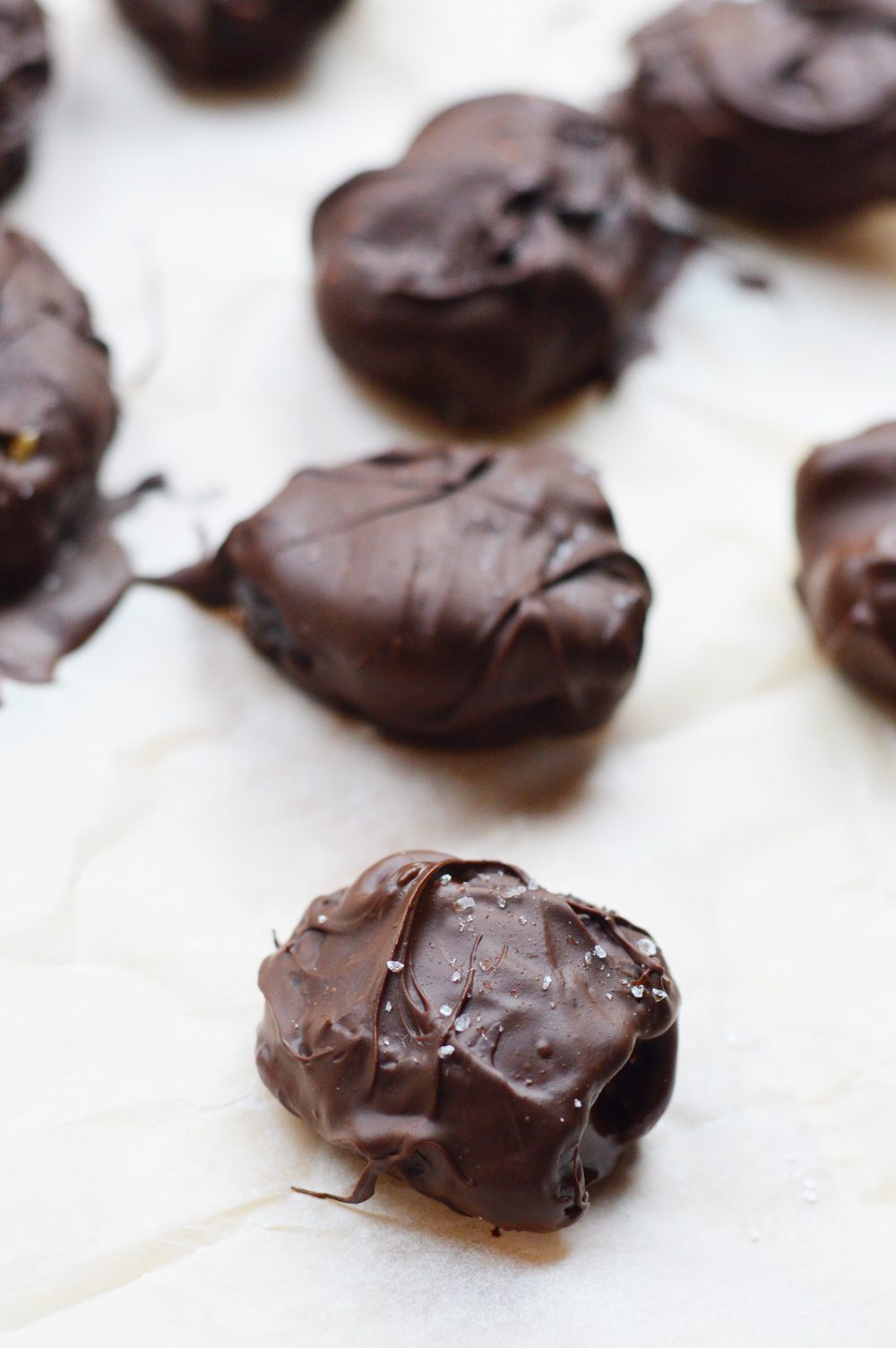 Just take 8 soft medjool dates (don't be tempted to make these with just dried dates, you need the big plump medjool ones to get the best results) remove their stones and fill with some creamy peanut butter. Freeze them until solid then cover in melted dark chocolate. Finish with a sprinkle of sea salt.
Who knew just four ingredients could become something so delicious?
Chocolate covered peanut butter stuffed dates with sea salt
2015-12-07 11:53:22
Ingredients
8 medjool dates
1/4 cup peanut butter (I used the delicious Pip and Nut brand)
150g of dark chocolate
Sea salt
Instructions
1. Remove the pits from the dates and place in a lunch box (or something that will go in the freezer and cover them up)
2. Pour spoonfuls of peanut butter inside the middle of the dates and freeze until solid (about 3 hours or overnight)
3. Prepare a tray or plate with greaseproof paper.
4. Melt the chocolate. Take the frozen dates out of the freezer, and while frozen, roll them in the melted chocolate (I used two teaspoons to help) then lay out on the greaseproof paper. Add the sprinkle of sea salt immediately.
5. Leave to harden then devour!
Notes
Make sure your dates are frozen before dipping in the chocolate as if they aren't cold the peanut butter will melt into the chocolate.
Using the dates frozen also means the chocolate hardens up quickly so you get a lovely thick crunchy chocolate coating!
Store in the fridge for a crisp chocolate crunch with soft peanut butter filling, or in the freezer for more of a hard toffee like texture.
Wholeheartedly Laura https://wholeheartedlylaura.com/
Obviously these would be perfect for a healthier but still very indulgent Christmas treat…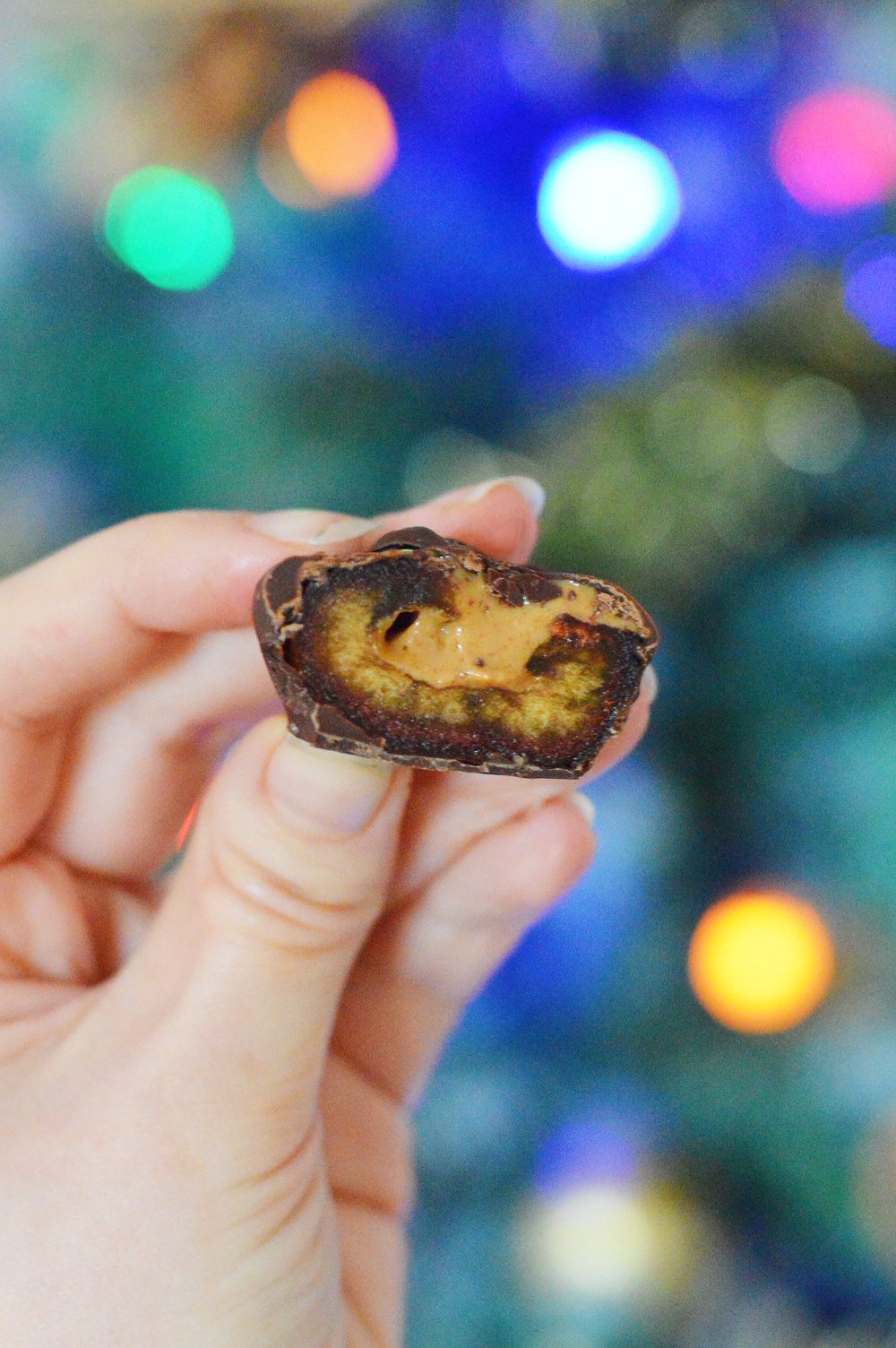 Do these sound good to you? Do you have a favourite 'healthier' treat at Christmas time?