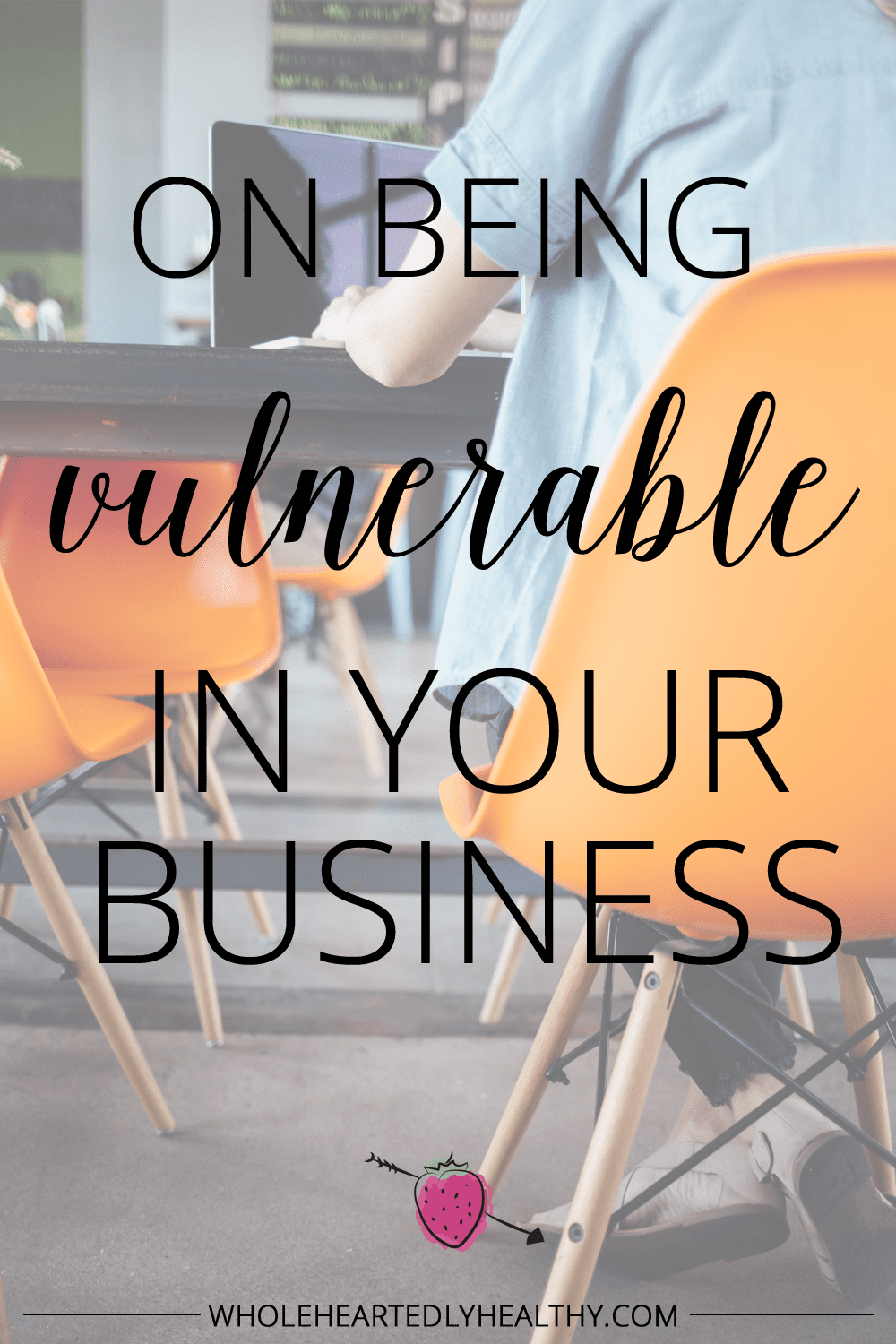 For many solopreneurs working online, the reality is that we are the face and brand of our business in a really personal way. Whether it's your social media followers, blog readers, newsletter subscribers, customers or clients, it's that connection with you and your beliefs, values and story that makes people keep coming back.
As a – dare I say – veteran blogger I was (over)sharing my life long before this little corner of the internet became a way for me to earn a living. It wasn't long into my training to become a health coach that I had to negotiate that tricky area of how much of the ins and outs of my life I would continue to share.
If you check out Instagram, you'll see a lot of beautifully edited images, and I'll also admit that I'm not exactly posting pics of my laundry waiting to be done, or my shit tip of a spare room. I think there can be a fear, especially from those in the health and wellbeing world, that you need to portray an image of near perfection to attract clients. I mean who wants to work with a coach who doesn't have their own shit together right? Well I'm going to argue that isn't the case, for so many reasons.
Don't try and be 'perfect'
Nobody, not even the fucking fitness models on Instagram eating their chicken and broccoli, is perfect. I believe that trying to portray an image of perfection would do you more harm than good. People can see through that facade pretty easily and it screams of being unauthentic. I think there's always an element of fear behind people who try to portray perfection and fear is never a good place to work from. We are all gloriously imperfect. Think about some of the people you respect and admire, are they perfect and do they always have their shit together? Nope, didn't think so.
Be authentic
I guess the opposite of portraying perfection is being authentic. Now I'm not taking about sharing every shitty thing about your life on the internet, some things are better kept private and doing so doesn't mean you're not being authentic. The easiest way I can think to describe authenticity is by just being you as hard as you can. That in itself can feel vulnerable. What if people don't like the authentic you? Newsflash, not everyone is going to like you, and that's totally ok.
Teach what you need to learn
One of the biggest takeaways from the Hay House Ignite event I went to in March was Kris Carr's words about teaching what you need to learn. You don't have to be perfect to help others and sometimes it really is the Universe's beautiful way of teaching you what you need to learn too.
What being vulnerable really looks like
I feel like I'm being vulnerable in business all the time. Whenever I share that my life isn't a vision of clean eating perfection, I feel a twinge of vulnerability. For me, being vulnerable is about sharing your truth and being You, as hard as possible. That might mean sharing some of your struggles, what lights you up, your own personal story, why you do what you do. That's why having a blog as part of your business is a really good idea!
If I was just another cookie cutter health coach slipping her green juice in patterned leggings (ok, so I totally do that sometimes) then I don't believe I would have the honour to have connected with so many incredible women and supported them on their journeys.
I did a survey of my newsletter subscribers recently and asked them how they'd describe me in three words. I was delighted and quite emotional to see that the three top words were 'real', 'authentic' and 'balanced'. That's the power of being vulnerable, you connect with people on a much deeper and personal level, and when it comes to the business of being in business, those people are much more likely to benefit from your services.
If the whole topic of vulnerability floats your boat, check out the work of Brene Brown. I've watched her amazing TED Talk (I think I had divine guidance when I decided to call this site wholeheartedly healthy!) but I'm yet to sit down and read any of her books, but they'll all on my Amazon wish list! I know my podcaster partner in crime Kezia digs her stuff and I'm looking forward to getting into it soon.
What are your thoughts on vulnerability? How can you be more vulnerable in your business, and in everyday life?