I always need something a little sweet to end the day. I often try and make that just a peppermint and liquorice tea, but that doesn't always hit the spot, especially when I'm craving chocolate! The problem with that is the caffeine in the dark chocolate I crave doesn't make for great sleep, and even a healthy hot chocolate can give me too much of a lift to drift off to sleep easily.
I needed something new, something a little sweet but not so sweet that it would impact my sleep. Enter the Turmeric Latte!
I'd tried a Turmeric Latte in a cafe in York a few months ago. It had been ok but the turmeric taste was a little overpowering for my liking. I wanted to try and create a recipe of my own, given the incredible benefits of turmeric, or rather the benefits of turmeric's active compound, curcumin:
♥ Anti-inflammatory
♥ Relieves depression
♥ Lowers blood glucose levels
♥ High in antioxidants
♥ Prevents premature ageing
Impressive eh? Add to that some other beneficial spices in the form of ginger and cinnamon and you have yourself a warming drink packed with health boosting properties that is calming and relaxing, perfect for before bed.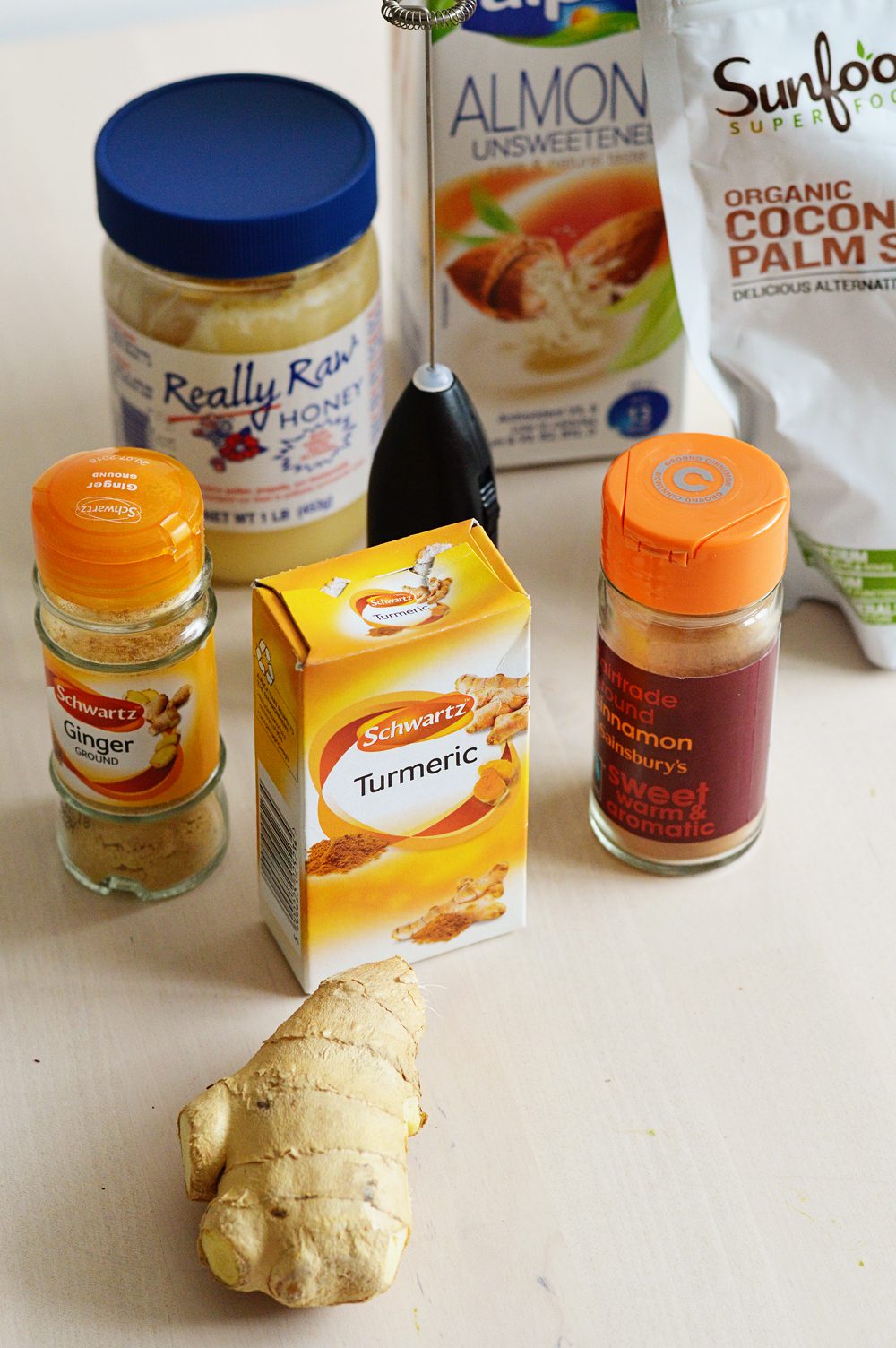 I'm going to give you a few different variations as I've made this several different ways depending on what I have on hand and what I fancy.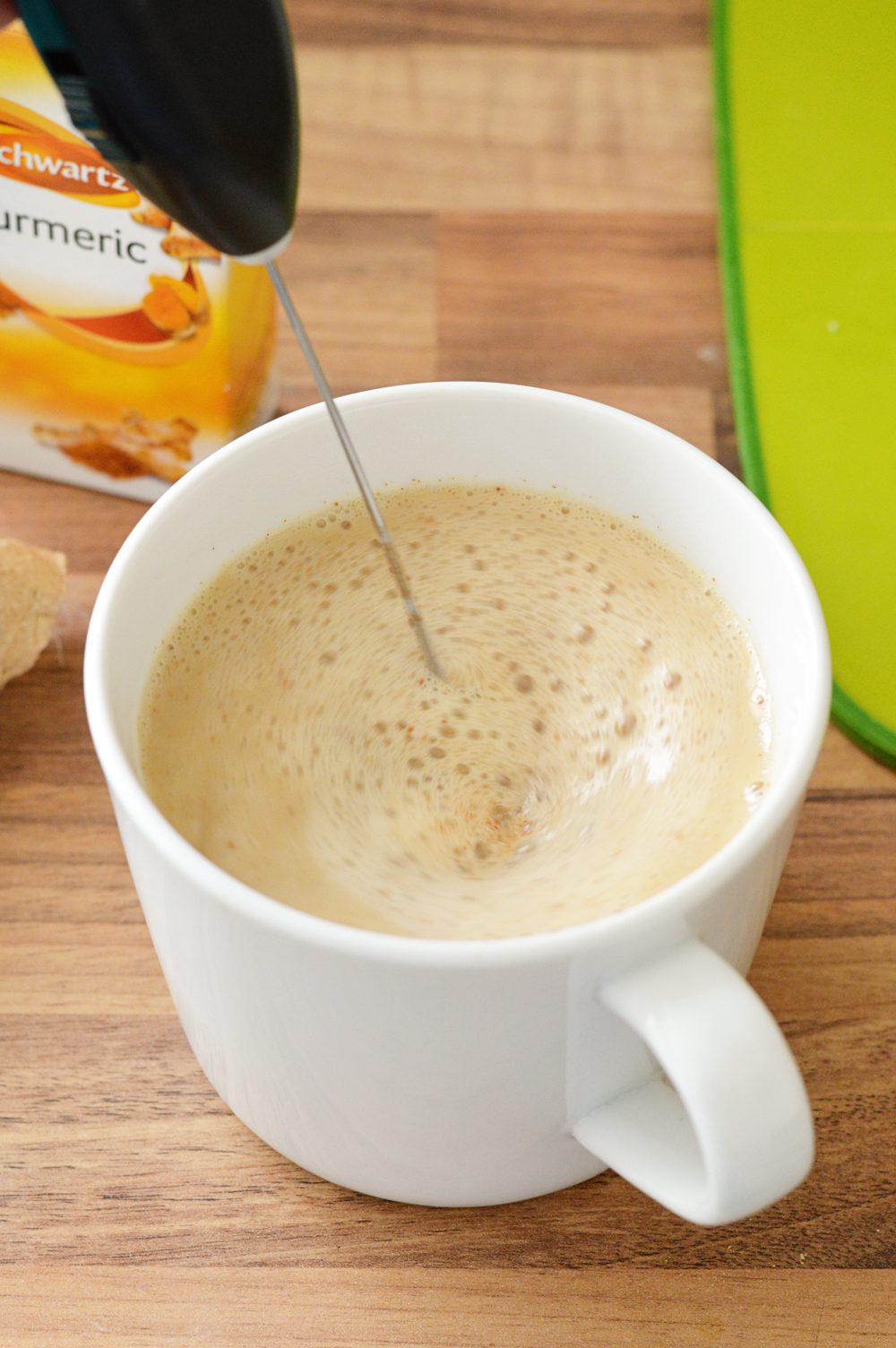 I like to blend mine using a basic little electric whisk. You could also use a blender or a hand whisk to froth this up!
Turmeric Latte
2016-04-19 14:14:19
Serves 1
Ingredients
250 mls / 1 cup homemade or unsweetened almond milk
1-2 tsp coconut sugar / honey / other sweetener
1/2 tsp turmeric
1/2 tsp cinnamon
1/4 tsp ground ginger / small piece of fresh ginger grated
Pinch of black pepper (to support absorbtion of the curcumin)
Optional but recommended if using shop bought almond milk: 1/2 tbsp coconut oil
Instructions
Warm the almond milk in a pan on the stove or in the microwave on high for 2 minutes.
Add the remaining ingredients and whisk or blend until frothy
Enjoy!
Notes
Curcumin, the active compound in turmeric, is fat soluble. If you're using homemade almond milk there should be enough fats present, but if you're using shop bought almond milk, add the coconut oil to increase the fat content.
Wholeheartedly Laura https://wholeheartedlylaura.com/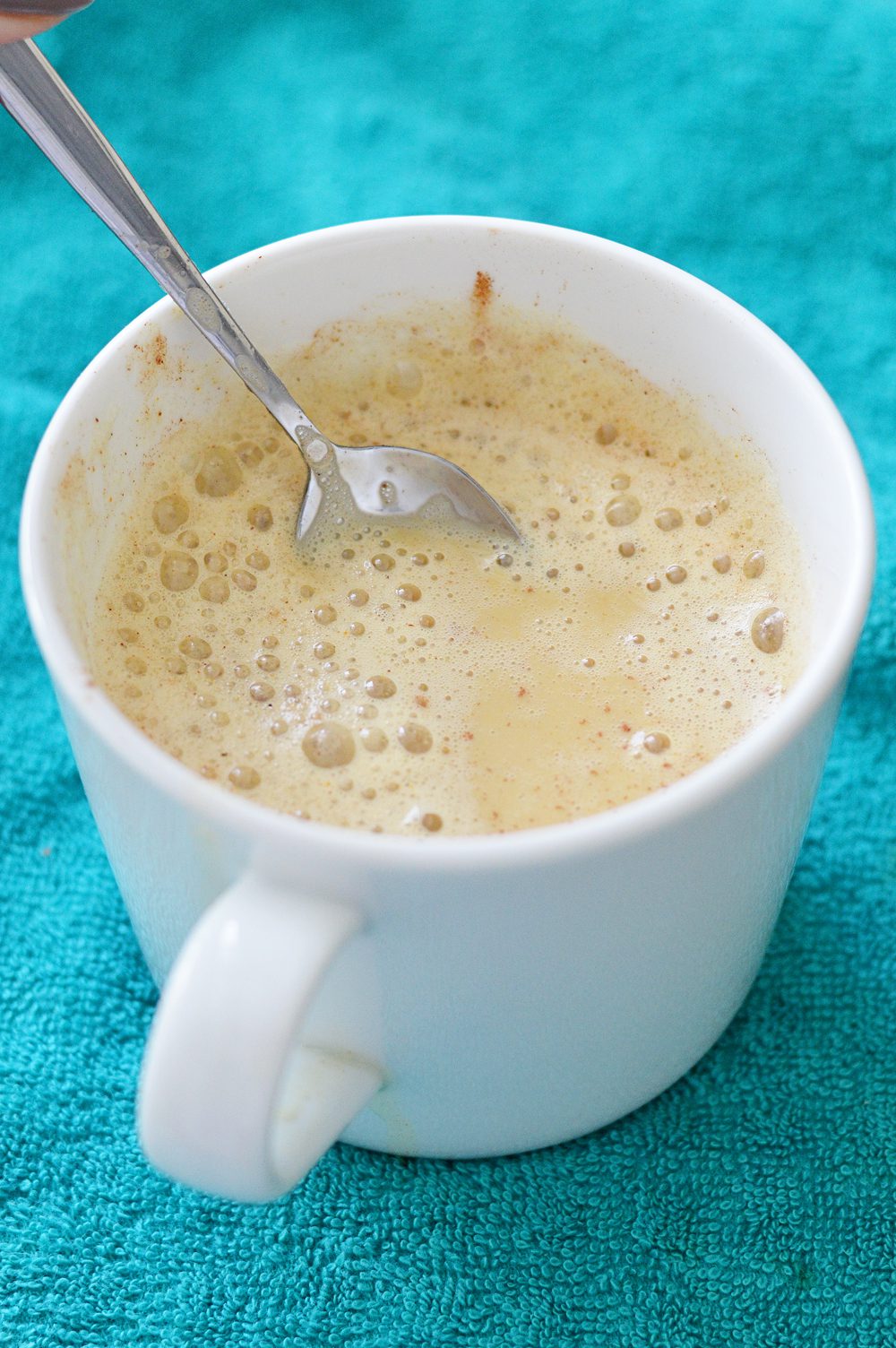 If the turmeric is a little earthy for you, start with a tiny amount and work up from there. Even if you aren't getting loads of turmeric, it's still a relaxing drink before bed that will promote good sleep!
Are you a fan of turmeric? Have you tried a latte like this before?