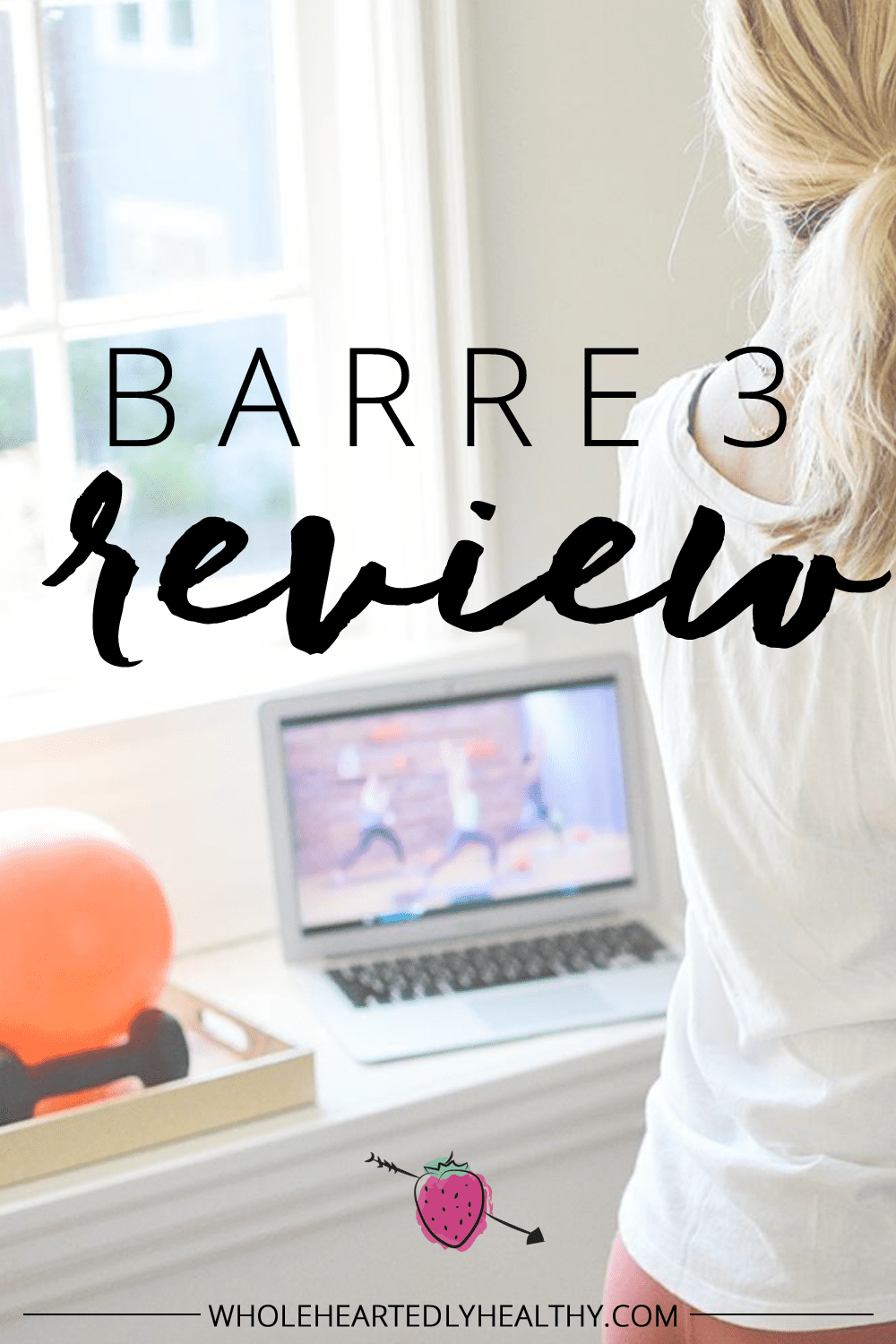 Over the last few weeks I've found a new fitness obsession: Barre3. I'd been reviewing my exercise and movement routine and I initially wanted to incorporate more yoga. As one of my healthy balanced living commitments is keeping things simple and straightforward I thought about signing up for an online yoga class subscription, but then I found Barre3 and decided to try out that instead. The reason I was looking for something online was the flexibility and ease that comes with these kind of workouts. Once you're signed up you just need to choose a workout and do it, pretty no brainer which is what I want from my workouts. FYI, this isn't a sponsored post, I've just been loving Barre3 and wanted to share this Barre3 Review!
So what is Barre3?
It's an exercise class that includes elements of ballet barre, yoga and pilates. It was created by Sadie Lincoln based in Portland Oregon in the US, and after having a range of successful Barre3 studios her and her husband brought the classes online. Although there is a focus on classes, Barre3 brings together exercise, nourishment and community. What really won me over to trying Barre3 was their ethos of whole body health.
For more on Barre3 online check out this video:
As you can see from that video, Barre3 online offers full body workouts of various lengths and is really designed to fit into busy lives, again, perfect for me right now.
The online workouts
My only concern before signing up was that the classes wouldn't be challenging enough. Well how wrong I was! The classes are hardcore, but don't let that put you off! There's quite a few times I've had to rest in child's pose, but the encouragement the instructors give you does make you push yourself to the point of your muscles trembling, or as Barre3 goers call it, the 'shakes and quakes'. I can still feel my muscles, including ones I didn't know I had, days later. Before you did straight into the workouts they offer classes that demonstrate some of the core Barre3 moves as part of some subscriptions so you can be sure that you're performing exercises correctly, although the instructors do a great job of describing things in ways that clearly help you feel the right way to move.
You really do get the feeling that these workouts have been created with the busy mum in mind, fitting in a workout during nap time or working out in her living room or kitchen. There's also a great feeling of community as you can comment on the videos after you've done them and interact with the Barre3 team on their social media channels.
I'm a month into my membership and I'm really enjoying it, I usually manage 2-3 Barre3 workouts a week and when my contracted gym membership ends in the autumn I'm currently looking to cancel that and simply use Barre3 and the spin bike we have in the conservatory for my workouts. I'm feeling stronger in my body already and I'm excited to see what physical changes I see, even if that's a secondary goal to simply keeping active and energised.
On another note, from a business and branding point of view I also love Barre3, it's really inspiring me when it comes to some of the things I'm working on right now!
Have you heard of or tried a Barre3 class? Have you tried an online workout subscription or would you be tempted to give one a try?